Task Force to Stop THAAD in Korean and Militarism in Asia and the Pacific – 2017-09-01 23:20:23
ACTION ALERT:
Stop Pentagon's THAAD Base in South Korea
Task Force to Stop THAAD in Korean and Militarism in Asia and the Pacific

Former Sec. of Defense William Perry: THAAD Doesn't Work, The Peace Report (June 21, 2017)
Sign Petition to Stop THAAD
As residents of South Korea, the United States and the world, we are united in our fervent desire for a peaceful, just resolution of the extremely dangerous conflict on the Korean peninsula. With tensions exploding, it's clear that sanctions and military pressure against North Korea are continuing to fail. It's time to lead with diplomacy.
We urge President Trump and President Moon to begin diplomatic dialogue with North Korea by freezing the upcoming US/South Korean military exercises in exchange for a freeze of North Korea's nuclear and missile testing.
We ask that you also remove from Korea the controversial THAAD missile system (radar and other equipment) that intensifies conflict with China and Russia, and threatens to create a wider conflict.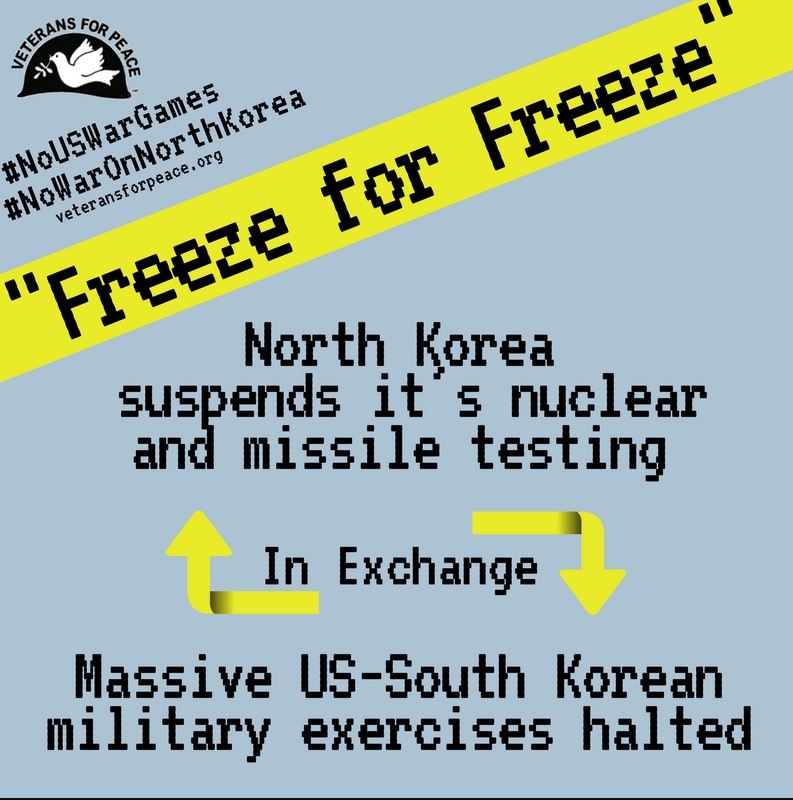 ACTION: Sign the petition now.
The United States intends to deploy its Terminal High Altitude Area Defense (THAAD) system in South Korea. The announcement, however, has intensified military tension in the Asia Pacific region and huge numbers of South Korean people are protesting this deployment.
Stop THAAD in Korea and Militarism in Asia and the Pacific is a coalition of US based organizations working to build a movement to stop its deployment in South Korea, and pressing for diplomatic engagement to reduce militarization and tensions throughout the Asia-Pacific region.
* We urge the US government to rescind its decision on THAAD deployment in South Korea.
* We urge the US government to pursue all possible avenues for reducing tensions on the Korean peninsula by re-engaging in diplomacy with North Korea.
* We urge the US government to resolve conflicts in the Asia-Pacific region peacefully, through diplomacy and dialogue. Join Us!
Posted in accordance with Title 17, Section 107, US Code, for noncommercial, educational purposes.