(May 15, 2019) — Following a New York Times hit piece on 5G coverage, the Wall Street Journal has followed suit. RT's Dan Cohen reports from a rally that highlights the dangers of 5G radiation. Filmmaker Sabine E. Gemayel joins In Question to discuss her documentary, Generation Zapped, about the risks of 5G.
5G Cell Protests Span Planet — from Albany to Europe to Russia
Organizers of StopAlbany5G are calling for a citywide moratorium on Verizon build-out
Paul Grondahl / The Times-Union
ALBANY, New York (May 14, 2019) — A groundswell of opposition is rising among homeowners in Albany's Buckingham Lake neighborhood over the specter of a 5G, or fifth generation, cellphone network that is being installed in 22 cities across the U.S. as part of Verizon's aggressive timetable to construct a nationwide 5G network.
Organizers of StopAlbany5G are calling for a citywide moratorium on any 5G cell tower installations until possible health impacts have been studied and the telecommunications company makes its plans transparent. Opponents in Albany have gotten more than 250 signatures on an online petition and some plan to join a demonstration in Woodstock Wednesday in solidarity with a growing movement of 5G opposition around the country.
"We've gotten no information from the city or Verizon and we are very frustrated and don't know how to stop this rollout," said Michele Susko, an organizer of the opposition effort. She became concerned after a cell tower was installed last August in front of her house on Holmes Dale on an existing utility pole on the right-of-way between the curb and sidewalk.
"I won't let my daughter go out to play in the front yard because I feel she's going to be subjected to a shower of radiation," said Susko, who purchased a power meter that showed the cell tower is active.
A Verizon spokesman dismissed the homeowners' health concerns because the new 25-foot cell towers, known as small cells, are previous generation 4G technology rather than superfast next-generation 5G.
Although workers installing the cell towers and city officials told neighbors the new units were for a 5G network, a Verizon official denied that. "There is no 5G in Albany," said David Weissmann, a Verizon public relations manager. The newly installed towers are 4G "small cells" needed for "additional capacity" in an area where customers have complained at spotty coverage, Weissmann said.
And yet, Albany's department of planning and development issued on Feb. 22 a request for proposals for experts to review installation plans for 5G small cell equipment submitted to the city.
Verizon's goal is to bring 5G eventually to Albany, but Weissmann dismissed health concerns about the new technology because it "must comply with federal safety standards" that have "wide safety margins that are designed to protect everyone, including children."
"Everyday exposure to the radio frequency energy" of 5G cell towers will be "well within those safety limits," Weissmann said, and comparable to exposure from baby monitors, Wi-Fi routers and Bluetooth devices.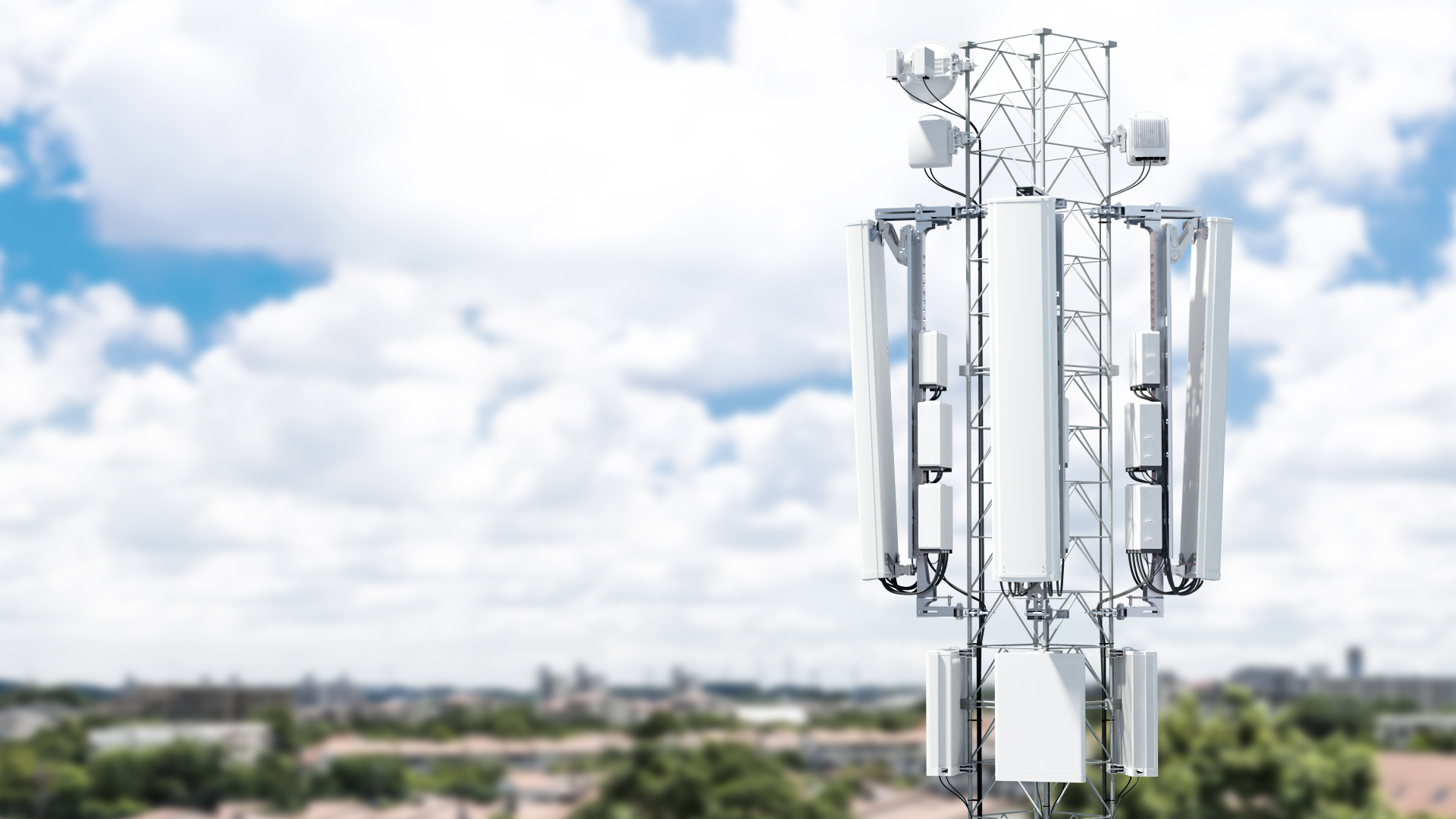 Local Group Rallies Against 5G in Asheville — 13WLOS News
It is premature to conclude that 5G radio waves are safe because it is a brand-new technology that has not yet been adequately studied in terms of extended exposure, according to David Carpenter, an environmental health sciences professor at the University at Albany, director of its Institute for Health and the Environment. He is a national expert on the health effects of cellphones and high-voltage power lines shown to increase the risk of childhood leukemia.
Carpenter spoke to about 50 people at a 5G community meeting in Albany on April 29. The residents expressed concerns about possible health impacts and the shroud of secrecy surrounding Verizon's installations.
Dennis McCann lives on Euclid Avenue in the Buckingham Lake neighborhood and Verizon put up multiple cell towers in the surrounding blocks, including some equipment on existing utility poles. McCann contacted city and state officials seeking information, but got no response. "To me, it seems like the tobacco industry all over again," he said.
Carpenter said city officials and homeowners are stymied in their opposition by a 1996 federal Telecommunications Act that prevents any person or municipality from blocking cell tower construction on the basis of health effects.
"The telecommunications companies have us all by the tail and there is not too much we can do about it until we can change that law," Carpenter said.
Last year, the Federal Communications Commission further restricted cities' ability to regulate 5G infrastructure with new rules that give local governments tight deadlines to approve or reject installation of the new cellular equipment and strict limits on how much money cities can charge wireless firms for installing cell towers on public rights of way.
"I'm very concerned that localities have their hands tied," said Albany city treasurer Darius Shahinfar, who attended the residents' 5G meeting. "It's very difficult to change federal law, but obviously we need to respond to the growing concern people have about 5G."
What Verizon has dubbed "the 5G revolution" is the latest iteration of new radio technology and device hardware that is up to four times faster than the current 4G network. The radio waves, similar to infrared, also do not travel as far, can be impeded by houses and trees, and therefore 5G cell towers must be spaced much more closely than 4G towers, Carpenter said.

The technology increases cellphone bandwidth and promises faster downloads, advances in streaming entertainment, enhanced gaming and, eventually perhaps, self-driving cars. Last month, Verizon also announced an exclusive deal for preordering Samsung's first 5G smartphone in the U.S. as it tries to grab market share of the lucrative new market.
There is a gold rush mentality among cellphone providers to corner the emerging multi-billion-dollar 5G market. Verizon said it has brought 5G service to Minneapolis and Chicago, the first two cities in the nation, with 20 more cities due to come online by the end of 2019, including Boston, Providence, Cincinnati, Cleveland, Columbus and cities stretching from San Diego to Washington, D.C.
Albany is not on the list of 20, but numerous 4G towers have been installed throughout the Buckingham Lake neighborhood and beyond. Neighbors are most incensed by a cell tower installed adjacent to a city playground alongside the lake.
The buildout of 5G networks is occurring at dizzying speed across Europe as European countries seek to gain a competitive edge over the U.S., Asia, Russia and other regions. Meanwhile, some European researchers are calling for government officials to slow down the buildout until studies on public health impacts can be undertaken. Brussels is among the European cities that has banned 5G.
The financial stakes for 5G are so high globally and the technology race has become so overheated that the New York Times published a story Sunday suggesting a Russian conspiracy to undermine America's competitive edge. The Times reported that the television network RT America, a Russian propaganda tool, has run several stories warning about health risks of 5G networks in what some experts consider disinformation warfare.
The RT America coverage said the technology could endanger American lives and stoked fears of a "5G apocalypse." The Times story referred to Carpenter, the Albany public health expert and outspoken 5G critic, as feeding into the Russian conspiracy with his questioning what he considers unproven safety claims about the 5G technology.
"I am not a pawn of the Russian government, even though that's how I was portrayed," Carpenter told me with a wry chuckle.
Some homeowners are not waiting for government intervention. Carpenter, who gets dozens of emails each week about 5G, heard from residents in Montreal who have covered their windows, installed copper mesh and painted their home's interior with metallic paint to block 5G radio waves from getting inside.
"Nobody should have to go to those extremes," Carpenter said. "This whole 5G thing is getting out of control because there is such huge money at stake. We need careful, scientific review. It is going to be very difficult to put the 5G genie back in the bottle once the network is up and running."
Paul Grondahl is director of the New York State Writers Institute at the University at Albany and a former Times Union reporter. He can be reached at grondahlpaul@gmail.com
Activists Protest against 5G Towers
A group says they are nervous because of potential health risks linked to 5G
Shennekia Grimshaw / Local DVM
BETHESDA, Md. (May 15, 2019) — New technology has some people making noise in Montgomery County — a group of activists is worried about technology advancements interfering with people's health.
It's part of a nationwide movement calling on officials not to put 5G cell towers near their homes because of health risks.
"This is an increasing environmental exposure and we don't consent to it," said Theodora Scarato, Environmental Health Trust executive director.
A group of protestors met in front of a Verizon store — with signs and brochures screaming 5G has got to go
"Fast speeds and downloading video fast but they are not aware that is going to bring higher levels of radiation directly into our homes," said Scarato.
There are dozens of 5G towers spread throughout parts of Montgomery County.
Verizon says 5G is faster and can lead to future innovations but activists here say it's not worth the potential health risks.
Roderick Calloway, an activist against 5G, says he noticed a difference in his body since using 4G – he and others are worried about what will happen next.
"I've been athletic all my life — I was a runner and I never had heart palpitations and I never had migraine headaches," said Roderick Calloway, an activist against 5G.
"Studies confirmed that there is a link between wireless technology and cancer," said William Bathgate, an activist against 5G.
Activists say they have found studies that suggest 5G is harmful to one's health and they are strongly encouraging people to do their research.
Officials say 5G is supposed to be up to 100 times faster than other networks. There are 5G concerns in some parts of Europe as well.
Copyright 2019 Nexstar Broadcasting, Inc. All rights reserved.