New Data Shows Israeli Settlement Surge in East Jerusalem
JERUSALEM (September 12, 2019) — Jewish settlement construction in Israeli-annexed east Jerusalem has spiked since President Donald Trump took office in 2017, according to official data obtained by The Associated Press.
The data also showed strong evidence of decades of systematic discrimination, illustrated by a huge gap in the number of construction permits granted to Jewish and Palestinian residents.
The expansion of the settlements in east Jerusalem, which Israel seized along with the West Bank and Gaza in the 1967 Mideast war, threatens to further complicate one of the thorniest issues in the conflict.
The refusal to grant permits to Palestinian residents has confined them to crowded, poorly served neighborhoods, with around half the population believed to be at risk of having their homes demolished.
The data was acquired and analyzed by the Israeli settlement watchdog Peace Now, which says it only obtained the figures after a two-year battle with the municipality. It says the numbers show that while Palestinians make up more than 60% of the population in east Jerusalem, they have received only 30% of the building permits issued since 1991.
The fate of the city, which is home to holy sites sacred to Jews, Muslims and Christians, is at the heart of the decades-old conflict. The Palestinians want east Jerusalem to be the capital of their future state, while Israel views the entire city as its unified capital. Tensions have soared since Trump recognized Jerusalem as Israel's capital in 2017 and moved the U.S. Embassy there, breaking with a longstanding international consensus that the city's fate should be decided in negotiations.
Trump has argued that his recognition does not preclude a final settlement. But the Palestinians and rights groups say his unbridled support for Israel's nationalist government has given it a free pass to tighten its grip on war-won lands sought by the Palestinians.
Peace Now found that in the first two years of Trump's presidency, authorities approved 1,861 housing units in east Jerusalem settlements, a 60% increase from the 1,162 approved in the previous two years. The figures show that 1,081 permits for settler housing were issued in 2017 alone, the highest annual number since 2000. A total of 1,233 housing units were approved for Palestinians in 2017 and 2018, according to Peace Now.
The data did not include the number of Jewish and Palestinian applications, or the rates of approval, though many Palestinians acknowledge not applying because they say it is nearly impossible to get a permit.
Spokesmen for the Israeli government and the municipality did not respond to requests for comment.
The figures are for construction permits issued by the municipality, the final step of a costly bureaucratic process that can take years to complete. The figures show that since 1991, the municipality has issued 21,834 permits for housing units in Jewish settlements in east Jerusalem and just 9,536 for Palestinian neighborhoods.
Hagit Ofran, an expert on settlements who collected and analyzed the data, says the discrepancy in permits dates to 1967, when Israel expanded the city's municipal boundaries to take in large areas of open land that were then earmarked for Jewish settlements. At the same time, city planners set the boundaries of Palestinian neighborhoods, preventing them from expanding.
"In the planning vision of Jerusalem, there was no planning for the expansion of Palestinian neighborhoods," she said, adding that the government has initiated almost no construction in those neighborhoods, placing the burden of planning and permits entirely on the residents themselves.
Today, around 215,000 Jews live in east Jerusalem, mostly in built-up areas that Israel considers to be neighborhoods of its capital. Most of east Jerusalem's 340,000 Palestinian residents are crammed into increasingly overcrowded neighborhoods where there is little room to build.
Palestinians say the expense and difficulty of obtaining permits forces them to build illegally. Peace Now estimates that of the 40,000 housing units in Palestinian neighborhoods of east Jerusalem, half have been built without permits.
"When you build illegally, without a permit, there's always a chance your house will be demolished," Ofran said.
B'Tselem, another Israeli rights group, says at least 112 housing units in east Jerusalem were demolished in the first seven months of 2019 — more than in any full year since at least 2004.
On a hot, sunny day earlier this week, Jamil Masalmeh, 59, used a crowbar and power tools to destroy an apartment he had added to his home in the Silwan neighborhood years earlier. When he failed to secure a permit, municipal authorities gave him the option of demolishing it himself or paying more than $20,000 for the city to do it.
He says he began trying to get a permit 20 years ago, when he built the extension, which consisted of two bedrooms and a kitchen, for his growing family. Eight years ago, the authorities forced him to dismantle it, but he built it again, hoping to eventually get a permit.
"Every time they tell me to get something different. Get this document or that document, get whatever we tell you to, and then in the end, they say you can't build on this land. Why? There's no answer," he said. "I'll die before I ever get a permit."
Jihad Rajabi, who lives in the Palestinian neighborhood of Beit Hanina, says he wasn't given the option of destroying his own home.
Authorities showed up one morning last month with police and heavy equipment. They only gave him and his extended family of 15 people enough time to salvage some personal belongings before demolishing the 200-square-meter (2,150-square-foot) home. A broken coffee mug, toys and parts of a bedframe poke out from the drift of rubble left behind.
"They are trying to drive us out of Jerusalem," he said. "They fine us, they try to drive us out, but we're going to stay here."
Every Israeli government since 1967 has actively promoted settlement construction, including during the peace process with the Palestinians.
But settlement approvals have accelerated in east Jerusalem and the West Bank since Trump took office, as Israel has encountered little if any resistance from a friendly White House. On Tuesday, Prime Minister Benjamin Netanyahu vowed to annex the Jordan Valley, which makes up about a quarter of the West Bank, and other settlements there if his party wins next week's elections.
The Palestinians cut off all ties with the Trump administration after the Jerusalem decision and have already rejected a peace plan the president has promised to release, saying the administration is marching in lockstep with Israel's right-wing government. The Palestinians and much of the international community have long seen settlements as illegal and a major obstacle to peace. Israel says the settlement issue should be resolved in negotiations and blames the lack of progress on Palestinian intransigence.
With peace efforts stalled and little hope for an independent state anytime soon, the Palestinians who remain in east Jerusalem are left to endure its crowded conditions and an uncertain future.
"If you want to travel, it's a problem. If you want to stay home, it's a problem. If you want to work, it's a problem. If you want to build, it's a problem," Masalmeh said. "Everything's a problem."
Posted in accordance with Title 17, Section 107, US Code, for noncommercial, educational purposes.
Backlash as Congresswoman Drops Support for Bill to Protect Palestinian Children
DEARBORN, Michigan (September 12, 2019) — Dearborn is known as the heart of Arab America. Arabic store signs flank its streets; Lebanese and Yemeni restaurants dot its commercial districts and Arab immigrants and their descendants constitute the bulk of its population of about 95,000.
The Detroit suburb has been represented in Congress by the Dingell family for almost 55 years. Throughout the decades, the late John Dingell and his successor Congresswoman Debbie Dingell have maintained warm ties to the city's Arab community.
Despite that historical harmony, Arab-American advocates are demanding answers from Dingell after she withdrew her support for a bill that would bar US aid from contributing to the imprisonment of Palestinian children.
Congresswoman Betty McCollum, a Democrat from Minnesota, introduced the legislation late in April, and Dingell was among its early cosponsors along with more than 20 progressive lawmakers, including Rashida Tlaib, who represents neighbouring Detroit.
Dingell's Response
Earlier this week, however, Dingell's name disappeared from the list of cosponsors, and the congresswoman confirmed to Middle East Eye that she no longer supports the legislation, known as HR 2407.
Dingell said after speaking to people in her community, she felt that the bill was "ultimately counterproductive to a peaceful, two-state solution to the Israeli-Palestinian conflict".
The legislation's backers say the resolution simply aims to stop US taxpayers' dollars from aiding in the imprisonment of as many as 700 Palestinian minors annually.
Dingell said she has been "strongly critical" of unilateral moves that she said harm the prospects of peace.
"My voting record on these issues speaks for itself. I will continue working on and investing in policies that will address the human rights situation in the Middle East and work toward peace," the congresswoman said in an email.
While Arab-American advocates acknowledged that Dingell has been a friend of their community, activists were left bewildered by her U-turn on the legislation.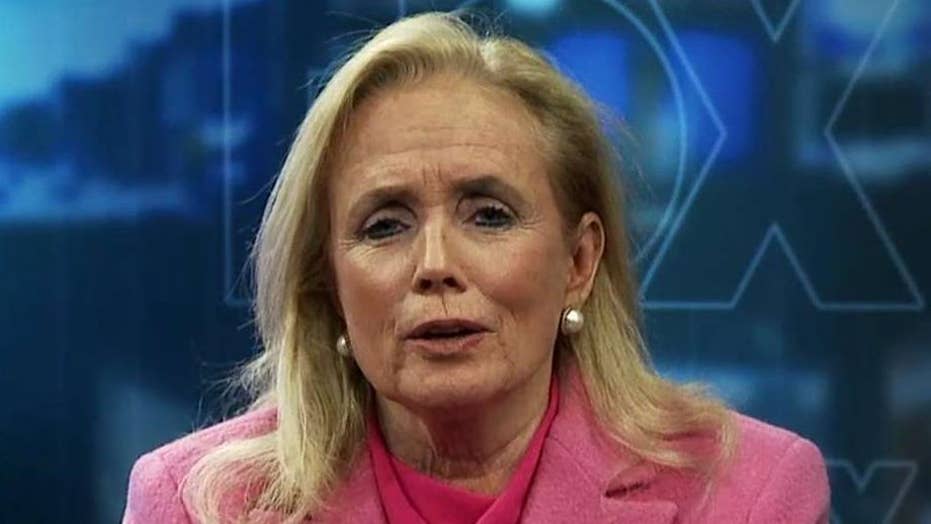 "Congresswoman Dingell has always been a leader our community could rely on and a fierce advocate for her constituents. Withdrawing her sponsorship of HR 2407 is an abdication of both," said Maya Berry, executive director of the Arab American Institute (AAI), a Washington-based think-tank.
Berry added that by pulling her support for the bill, the congresswoman is accepting the "wrong and outdated" zero-sum approach to the Middle East conflict.
"Rejecting legislation that simply requires no US taxpayer dollars are used in the military detention of Palestinian children will not win her over any constituents who respect the humanity of Palestinians or a peaceful resolution to the conflict," Berry told MEE.
"Whether on the politics or the substance, I cannot explain this move, and our community and her district deserve better."
Two-state Solution
Dingell's decision comes at a time of increased attacks on advocates for Palestinian human rights across the United States. President Donald Trump, as well as some key Democrats, have incessantly denounced Tlaib and other lawmakers over their criticism of Israel.
In fact, Jewish leaders in Michigan told the Jewish Telegraphic Agency (JTA) in an article published in August that they will oppose Tlaib's reelection efforts because of the congresswoman's stance on the Palestinian-Israeli conflict.
JTA even reported that Jewish activists are reaching out to a potential opponent to run against Tlaib and "socking away money to target" the congresswoman.
The same story said Jewish leaders were growing frustrated with Dingell as well, partly because of her support for McCollum's bill.
hmad Abuznaid, a Dearborn-based Palestinian-American community organiser, said the Arab community must stand firm to hold its elected representatives accountable when it comes to upholding Palestinian human rights.
"The truth is the two-state solution is gone," said Abuznaid, adding that as Dingell withdrew her support for the legislation, Israeli Prime Minister Benjamin Netanyahu was saying that he will annex large parts of the occupied West Bank.
"The reality is what's counterproductive to the two-state solution is the Israeli government and the US's support for the Israeli government."
'Not Enough'
Dingell has been a fierce opponent of Trump's Muslim ban, and recently she was vocal against an anti-Muslim event planned near Detroit.
But Abuznaid said opposing Islamophobia at home is not sufficient.
"It's not enough to stand against US-based Islamophobia because Islamophobia is a world-wide phenomenon," he said.
The community organiser said Israel has been denying Muslim refugees the right to return to their homes, and recently, Netanyahu banned Tlaib and her fellow Muslim Congresswoman Ilhan Omar from visiting the occupied Palestinian territories.
"It's not radical or controversial to support the human rights of children," Abuznaid told MEE.
"Yet, we're told time and time again when it comes to Palestinian children and Palestinian human beings that we have to wait our turn. This is unacceptable."
'Act of Cowardice'
While Dingell has spoken out against Islamophobia and anti-Arab bigotry, Dearborn's Arab community has reciprocated the support — overwhelmingly backing her in elections and donating to her campaign.
Still, Dearborn's Arab community is only one part of Dingell's district, which stretches about 40 miles west of the city to cover several communities, including Ann Arbor.
Abed Ayoub, the legal director of the American-Arab Anti-Discrimination Committee (ADC), a Washington-based advocacy group, said supporting McCollum's bill should have been a "no brainer" for Dingell because of the level of support she receives from the Arab community.
"The fact that she withdrew is an act of cowardice. It's not something that an elected official representing Dearborn should be doing," Ayoub, a Dearborn native, told MEE.
Ayoub said given that Dingell represents one of the largest Arab communities in the United States, withdrawing her support from the bill gives cover for others to follow.
He called for a reevaluation of the Arab community's relationship with Dingell after her recent move.
"We're not taking away anything from what Debbie has done in the past; she has stood by the community," Ayoub told MEE. "But we have to look at: Is she getting complacent? Is she now taking the support of the Arabs and the Muslims for granted and not pushing forward our agenda and our issues?"
As concerns grew over Dingell's decision on Thursday, Jewish Voice for Peace, an advocacy group that backs Palestinian rights, circulated a letter backing the bill addressed to the congresswoman .
"We should not be paying for the Israeli military's detention, abuse and torture of Palestinian children," the letter, reads. "Her district, and people concerned about children's rights everywhere, deserve an explanation."
Posted in accordance with Title 17, Section 107, US Code, for noncommercial, educational purposes.