ACTION ALERT: Tell Congress: Impeach Wilbur Ross, Trump's Most Corrupt Cabinet Secretary
(September 14, 2019) — When Donald Trump illegally edited a National Weather Service map with a Sharpie marker to justify his lie that Hurricane Dorian would hit Alabama, many Americans laughed it off.1
But ignoring Trump's reckless disregard of the truth is no laughing matter: Millions of Americans rely on accurate, non-political and scientific weather reporting during a natural disaster to protect their property, family and lives.
But Trump lapdogs care more about their boss' fragile ego than they do about public safety. Wilbur Ross, Trump's corrupt billionaire secretary of commerce, threatened to fire top officials at the National Oceanic and Atmospheric Administration to protect Trump's lies about the hurricane's path.2
Ross's politicization of a scientific agency and his willful enabling of Trump's lies not only threatens trust in government, it also threatens lives. Ross is unfit for public office and must be impeached.
Abusing his power to cover for Trump and fire NOAA employees is only the latest in a long line of scandals and corrupt activities for which Ross must be held accountable. He led Trump's efforts to put a citizenship question on the 2020 census, going so far as to lie to Congress to cover up the administration's goal of using the census to prop up Trump's white supremacist agenda.3
Ross is also an ethically compromised grifter who misled the American people about his investments and appears to have used his position to line his own pockets.4 In 2017, the Paradise Papers, a massive trove of leaked documents revealing how the Wall Street super-wealthy and international corporations avoid taxes, detailed Ross's secret financial ties to Russian oligarchs with family ties to Vladimir Putin.
The papers also showed that Ross was negotiating natural gas export deals while he held huge investments in the world's largest fleet of liquefied natural gas carriers.5 Ross made none of these conflicts-of-interest public during his confirmation process before the Senate.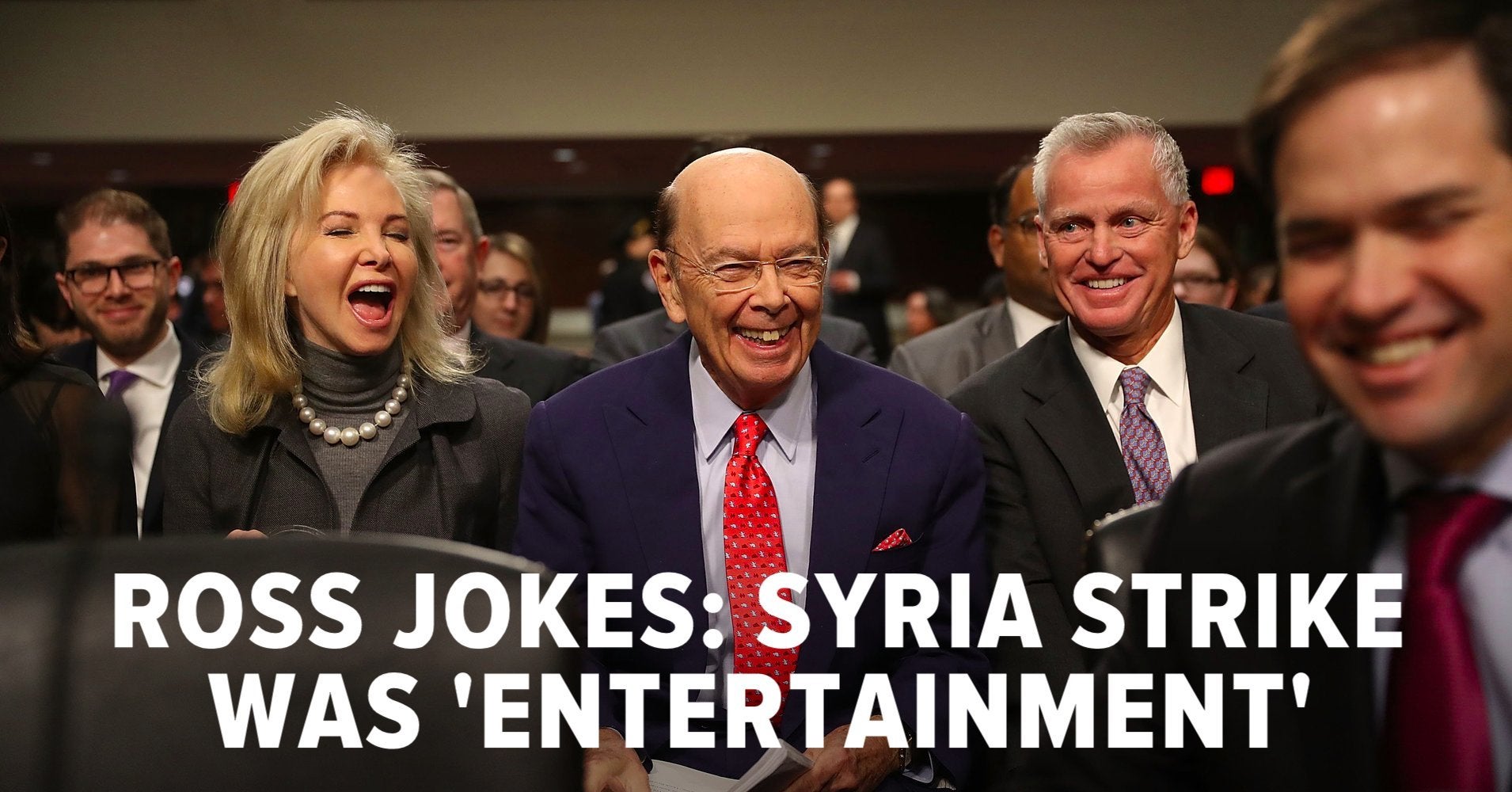 Since his confirmation, Ross has flouted ethics rules and used his position to enrich himself multiple times:
In June 2018, Ross used non-public knowledge to short multiple stock positions, which is in violation of insider trading laws.6
In November 2018, Ross held a secret meeting with Chevron executives about oil and gas developments, while his wife held $250,000 in company stock.7
Earlier this year, government ethics watchdogs failed to certify Ross's official financial disclosure forms – a rare rebuke for a cabinet secretary – after inaccurately reporting his investments.8
In response to Ross's most recent abuse of power targeting NOAA employees, the Department of Commerce inspector general and the chief acting scientist at NOAA launched separate investigations into violations of departmental policy and ethics rules, while congressional Democrats called for Ross to resign.9,10
Sustained activism to force out Trump's corrupt cabinet secretaries has worked in the past, and it can work again.  We must speak out now to continue to build public pressure to force Congress to act and impeach Ross immediately.
Thank you for speaking out.
References:
Matthew Cappucci and Andrew Freedman, "President Trump showed a doctored hurricane chart. Was it to cover up for 'Alabama' Twitter flub?" Washington Post, Sept. 5, 2019.
Christopher Flavelle, Lisa Friedman and Peter Baker, "Commerce Chief Threatened Firings at NOAA After Trump's Dorian Tweets, Sources Say," New York Times, Sept. 9, 2019.
The New York Times Editorial Board, "Wilbur Ross and the Trump War on Truth," Sept. 10, 2019.
David Dayen, "The Wilbur Ross Scandal Isn't About Russia, It's About Corruption," The Intercept, Nov. 8, 2017.
Ibid.
Lori Ann LaRocco and Dan Mangan, "Wilbur Ross says he shorted two more stocks during his time as Commerce secretary," CNBC, July 3, 2018.
Dan Alexander, "Wilbur Ross Scheduled Meetings With Chevron, Boeing Despite Conflicts Of Interest," Forbes, Oct. 25, 2018.
Reis Thebault, "Facing ethics violation, Wilbur Ross says he didn't mean to file inaccurate financial disclosures," Washington Post, Feb. 19, 2019.
Kate Riga, "Senate Dems Demand Commerce IG Look Into Ross' Alleged NOAA Threat," Talking Points Memo, Sept. 11, 2019.
Miranda Green and Justine Coleman, "Democrats call for Ross to resign for reportedly threatening to fire officials," The Hill, Sept. 9, 2019.