Trump Demands Taliban Ceasefire Before Meaningful Talks
 (January 22, 2020) — The US and Taliban had a virtually finalized deal in hand months ago, but President Trump walked away. When talks were finally set to resume, Trump insisted he was conditioning them on a ceasefire as part of the deal. Negotiators were wary, but the Taliban ultimately got their leadership to agree to the ceasefire as part of an overall peace deal.
Clearly not contented with getting what he wanted, President Trump is now saying that there can be no meaningful negotiations with the Taliban at all until they agree to significantly reduce violence.
It's not clear how that would happen. The Taliban negotiators probably can't go back to their leadership and say Trump has changed the conditions of the talks again. Moreover, Trump's statement suggests he wants unilateral Taliban cuts in violence before talks, precluded a negotiated deal to cut violence on both sides. 
The give-some, get-some negotiations that seemingly could end he US war in Afghanistan at any time now clearly aren't Trump's strong suit, and so long as the president looks at the Taliban agreeing to terms as a sign to demand even more, the war is just going to drag on for years more.
Trump Says Taliban Must Curb Violence for Meaningful Afghanistan Talks
WASHINGTON (January 21, 2020) —US President Donald Trump told Afghanistan's President Ashraf Ghani that there cannot be meaningful negotiations until the Taliban significantly reduces its violence, the White House said in a statement on Wednesday.
"Trump reiterated the need for a significant and lasting reduction in violence by the Taliban that would facilitate meaningful negotiations on Afghanistan's future," the White House said. Trump had been in Davos attending the World Economic Forum.
US Airstrike Kills 15 Civilians in Western Afghanistan
Afghan rights group says incident a 'clear violation'
(January 21, 2020) — A US airstrike against a Taliban splinter group, which killed Mullah Raaz Mohammed Nangyalai, also killed 15 civilians, according to the Independent Human Rights Commission (IHRC) of Afghanistan.
The IHRC went on to say this was a "clear violation of human rights" and issued a report calling on foreign forces to be more careful that civilians aren't harmed in their military operations.
The US had already admitted to being involved in this attack, but refused to address the dead civilians, saying questions about them should be directed to the Afghan Defense Ministry. They had previously said they were looking into the matter. 
Afghan officials had warned, however, that the killing of the Mullah risked weakening government support from locals in the area of the strike, as he was a comparatively popular religious figure.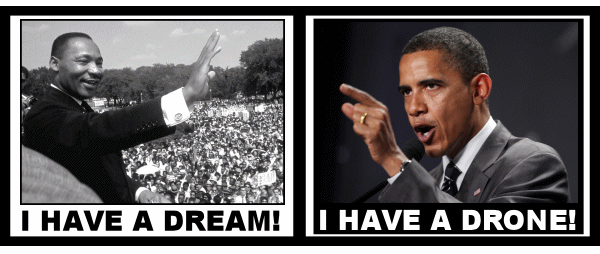 US Airstrike Killed 15 Civilians in Afghanistan, Human Rights Group Says
J.P. Lawrence / Stars and Stripes
KABUL, Afghanistan (January 21, 2020) — A US drone strike in western Afghanistan earlier this month killed 15 civilians, including three women and three children, Afghanistan's Independent Human Rights Commission said in a report released Tuesday.
The incident was "a clear violation of human rights," the commission said in a statement.
"The commission has repeatedly called on domestic and foreign forces to be more careful in conducting military operations so that civilians are not harmed," the group said.
A spokesman for US and NATO forces in Afghanistan confirmed an American aircraft conducted the strike but said further questions should be directed to the Afghan Defense Ministry.
The ministry did not respond Tuesday when contacted by phone but said earlier this month that an investigation to determine if any civilians were killed in the airstrike was ongoing.
The strike on Jan. 8 killed Mullah Raaz Mohammad Nangyalai, a regional commander of the Rasoul Group, an insurgent faction that split from the mainline Taliban in 2015.
The Rasoul group has operated with the tacit support of the Afghan government and has often battled the Taliban in Herat. But clashes between the two groups have not been as frequent or heavy as in previous years, a source within the group has said.
US air support was called in by Afghan government forces after an attempt to arrest one of Nangyalai's deputies triggered intense fighting with the militants, said Mullah Abdurahman Niazai, a former spokesman for the Rasoul group.
An official in Herat said the killing of Nangyalai may have weakened locals' support for the government in Kabul.
"He (Mullah Nangyalai) was a Taliban member at one time but he supported the security forces," Kamran Alizaee, head of Herat's provincial council, told Tolo News after the attack.
Posted in accordance with Title 17, Section 107, US Code, for noncommercial, educational purposes.