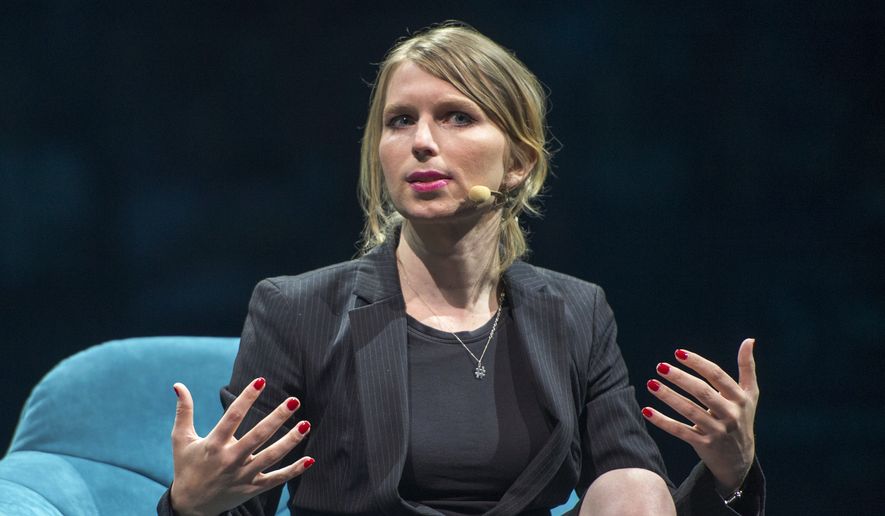 Chelsea Manning Freed From Jail, Faces Exorbitant Fines
Kevin B. Zeese and Margaret Flowers / Popular Resistance
ALEXANDRIA, Virginia (March 13, 2020) —Yesterday, March 12, prosecutors in the Eastern District of Virginia ended the grand jury of Julian Assange and Wikileaks in which Chelsea Manning refused to testify. As a result, US District Court Judge Anthony Trenga ordered the immediate release of Chelsea Manning.
Manning has been incarcerated since May 2019. Judge Trenga had tried to coerce Manning into testifying by imposing a fine for every day she resisted even though she said repeatedly that she would not violate her principles, which include opposition to the secret grand jury system, and would never testify.
A hearing was scheduled this Friday on a motion for release filed in February 2020 by her attorneys. Manning was arguing that her long time in jail had shown she could not be coerced to testify and that her incarceration was a punishment, which is illegal under US law. On Wednesday, her lawyers and Alexandria Sheriff Dana Lawhorne reported she attempted suicide in jail. With the end of the grand jury and Manning's release, the Friday hearing was canceled.
In May 2019, Manning wrote a letter to Judge Anthony Trenga, the presiding judge regarding her incarceration. The letter examined the history of grand juries and how they no longer serve their original purpose. Manning wrote:
"I am certainly not alone in thinking that the grand jury process, which at one time acted as an independent body of citizens along the lines of a civilian police review board, slowly transitioned into the unbridled arm of the police and prosecution in ways that run contrary to the grand jury's originally intended purposes."
She pointed out how grand juries were originally independent of the police and were investigations by citizens without a prosecutor. In fact, grand juries were originally a check on government as Manning wrote, they "nullified unjust laws or their unjust application." She told the judge that only the US and Liberia continue to use grand juries as many western and developed nations have abandoned the process.
After providing the judge with a "nuanced understanding of my conscientious objection to the grand jury" she wrote:
"Each person must make the world we want to live in around us where we stand… I object to the use of grand juries as tools to tear apart vulnerable communities. I object to this grand jury in particular as an effort to frighten journalists and publishers, who serve a crucial public good. I have had these values since I was a child, and I've had years of confinement to reflect on them. For much of that time, I depended for survival on my values, my decisions, and my conscience. I will not abandon them now."
Manning has once again shown courageous political leadership, standing up to an abusive criminal justice system and exposing the corrupt grand jury process that has often been used for political purposes – from indicting anti-slavery activists to members of the Black Panther Party – and now against the political prisoner, Julian Assange for being an editor and publisher who told the truth about US war crimes, violations of international law and how US foreign policy dominated by corporate interests.
Manning has also shown great bravery in advancing trans rights. While imprisoned in Fort Leavenworth, Kansas, she fought for her right to treatment. She also struggled for her right to be held in the women's prison in Alexandria. Her openness about being trans has been an inspiration to others. As Lexi McMenamin wrote: "One in six trans Americans — and one in two black trans Americans — have been to prison, according to Lambda Legal. Incarcerated trans people face higher levels of violence, and experience higher rates of rape and sexual assault. According to the National Center for Transgender Equality, trans people are 'ten times as likely to be sexually assaulted by their fellow inmates and five times as likely to be sexually assaulted by staff.'"
The injustice against Manning continues. Manning's attorneys sought to have the fines imposed by Judge Trenga vacated. Manning is facing more than $256,000 in fines, which have been accumulating at a rate of $1,000 a day. The court left those fines in place.
The incarceration of Manning was a violation of US law as the authority to incarcerate a recalcitrant witness was abused by Judge Trenga. Nils Melzer the UN Special Rapporteur on torture and other cruel, inhuman or degrading treatment or punishment wrote that Manning's incarceration violated international law focusing on the prohibition against torture. While we are pleased Manning has been released, she should have not served anytime in jail and the fines against her should be vacated.
Kevin Zeese and Margaret Flowers co-direct Popular Resistance. Kevin Zeese is on the advisory board of the Courage Foundation. This article first appeared as the weekly newsletter of the organization.
Chelsea Manning Ordered Released From Prison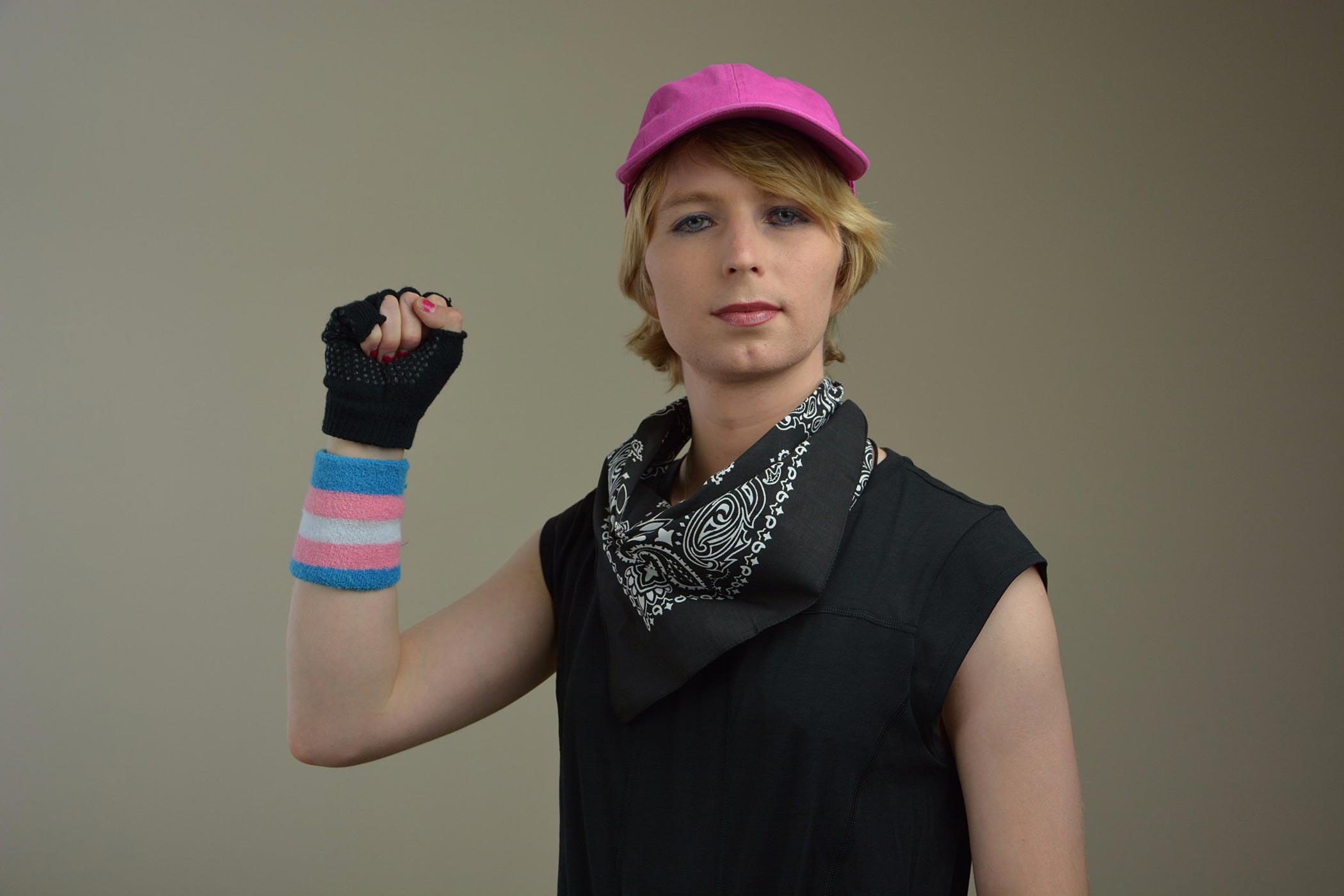 A day after her suicide attempt, judge ruled that Manning's appearance before Assange grand jury 'no longer needed.'
Kelley Beaucar Vlahos / The American Conservative
WASHINGTON (March 12, 2020) — UPDATE: According to reports, a federal judge in Alexandria, Va., has ordered the release of Chelsea Manning, a day after a reported suicide attempt. She had been in the federal jail there for a full year, on account that she refused to testify in the Assange/Wikileaks grand jury (more below).
From The Intercept tonight:
While Manning's release is vastly long overdue and most welcome, the framing and timing of the decision are galling. On Friday, Manning was scheduled to appear at a court hearing on a motion to end her continued imprisonment, predicated on her unshakeable resistance proving coercion to be impossible, and her incarceration therefore illegal. She endured months of extreme suffering, driving her to near death, but never wavered on her principled refusal to speak.
According to Manning's lawyers, in a statement released Thursday night, the judge ordered that she pay the $256,000 in fines which accrued each day she refused to cooperate with the grand jury.
♦♦♦
WASHINGTON (March 12, 2020) — Chelsea Manning, who did seven years of prison time—much of that in solitary and/or under duress—for leaking unauthorized classified documents to Wikileaks in 2010—has attempted suicide in jail, according to lawyers.
Manning, who transitioned from a man (she was Pvt. Bradley Manning when the leaks occurred and was court martialed, has been languishing in a Virginia federal jail cell since March 8, 2019. She is there on a contempt of court charge after she refused last year to cooperate in a federal investigation against Wikileaks and Julian Assange (who is slowly losing his own health in a jail cell in Britain). Manning has said publicly that she had given all of her testimony to the government in her own trial (she was convicted while in prison in 2013) and is does not believe testifying further is in the interest of her rights, or security, or for the truth:
"We've seen this power abused countless times to target political speech," she said last year to the press. "I have nothing to contribute to this case and I resent being forced to endanger myself by participating in this predatory practice."
The Department of Justice has slapped fines of $1,000 every day she remains in jail and not cooperating; her appeals have been denied as she has repeatedly resisted demands to testify before the grand jury. Her case has drawn wide attention and sympathy — just not from the right people, like the American mainstream media.
United Nations special rapporteur Nils Melzer released a letter in December 2019 calling her treatment "an open-ended, progressively severe measure of coercion fulfilling all the constitutive elements of torture or other cruel, inhuman or degrading treatment or punishment."
Funny how this all works out: Manning was a hero during the Bush administration because her work to bring all of the lies about the Afghanistan and Iraq Wars mostly embarrassed the Republican power elite in Washington at the time. One would think her symbolic strength as a trans woman, a veteran, and whistleblower would earn her the support of the press and advocacy groups.
But then Wikileaks and Assange became linked to Russia and Trump and now they have all been cast off, quite pettily, as unworthy of the slightest concern for their rights under the rule of law. What is happening to each of these individuals is not humane, no matter how you slice it. Assange's health is deteriorating as he rots in prison on a failure to appear charge.
The US is now trying to extradite Assange for theft and espionage and he has been kept in an armored glass box at the back of the courtroom, separate from his own lawyers, during his extradition hearing. Third world dictators and mass murderers are afforded fairer conditions under the law. Not to mention we know now the US was bugging the embassy and all of his private conversations with his lawyers for an untold number of years while he was holed up there. Is this going to be a fair trial? Is this what America stands for?
Chelsea Manning has always been a tragic character—there's no need to replay her childhood, what led her to the military, and to her ultimate judgement in leaking classified files. But Manning did her time and was well on the way to reconciling her past with a brighter future.
The federal government felt the need to jackboot Manning right back behind bars. Such a slight figure — is she such a threat to our national security? There is much more here than meets the eye. But the real question is when will the people who could really help her finally stand up?
Kelley Beaucar Vlahos, executive editor, has been writing for TAC for the last decade, focusing on national security, foreign policy, civil liberties and domestic politics. She served for 15 years as a Washington bureau reporter for FoxNews.com, and at WTOP News in Washington from 2013-2017 as a writer, digital editor and social media strategist.
Posted in accordance with Title 17, Section 107, US Code, for noncommercial, educational purposes.