Satellite Images Show Massive Decline in Pollution Over Italy Amid Outbreak and Quarantine
Elias Marat / The Mind Unleashed
(March 17, 2020) — In a clear illustration of the disruptive effect that the coronavirus has had on Italy, satellite imagery has shown a massive decrease in air pollution over the country as the government struggles to gain an upper-hand on the crisis by placing all residents under strict quarantine measures on a national level.
The imagery compares air pollution levels, specifically nitrogen dioxide emissions, between January 1 and March 11, and is based on data from the Copernicus Sentinel-5P satellite. Images taken over China in February also revealed a drop in pollution.
In a press release, the European Space Agency (ESA) noted that the reduction has been particularly striking in northern Italy, which "coincides with its nationwide lockdown to prevent the spread of the coronavirus."
Copernicus Sentinel-5P mission manager Claus Zehner said:
"The decline in nitrogen dioxide emissions over the Po Valley in northern Italy is particularly evident. Although there could be slight variations in the data due to cloud cover and changing weather, we are very confident that the reduction in emissions that we can see coincides with the lockdown in Italy, causing less traffic and industrial activities.
These measurements, globally available thanks to the free and open data policy, provide crucial information for citizens and decision makers."
Josef Aschbacher, ESA's Director of Earth Observation Programs, added:
Copernicus Sentinel-5P Tropomi is the most accurate instrument today that measures air pollution from space.
These measurements, globally available thanks to the free and open data policy, provide crucial information for citizens and decision makers."
On Monday, Italian authorities reported an additional 349 deaths resulting from the novel virus, raising the total death toll from the outbreak to at least 2,158.
The figures from the Italian Civil Protection Department show that the number of infections is continuing to rise, climbing 12 percent from Sunday to reach 23,073.
The government's unprecedented and stringent measures are meant to curb the lethal spread of the virus, which was initially met with a lack of preparedness and confusion on the part of state authorities and an ill-informed population.
On Monday, the Italian government approved an economic aid package for up to €25 billion (nearly $28 million USD), including aid for workers who risk losing their jobs and baby-sitting vouchers for parents, in a bid to help struggling Italian businesses and families cope with the prolonged national lockdown.
oViD-19 first emerged last December in Wuhan, China, and has since spread to roughly 150 countries and territories, causing the World Health Organization (WHO) to declare the outbreak a pandemic.
World Health Organization Director-General Tedros Adhanom Ghebreyesu told reporters:
"More than 132,000 cases of Covid-19 have now been reported to the WHO from 123 countries and territories; 5,000 people have lost their lives – a tragic milestone.
Europe has now become the epicenter of the pandemic, with more reported cases and deaths than the rest of the world combined, apart from China. More cases are now being reported every day than were reported in China at the height of its epidemic.… Our message to countries continues to be: you must take a comprehensive approach.
Any country that looks at the experience of other countries with large epidemics and thinks 'that won't happen to us' is making a deadly mistake. It can happen to anyone."
Creative Commons | TheMindUnleashed.com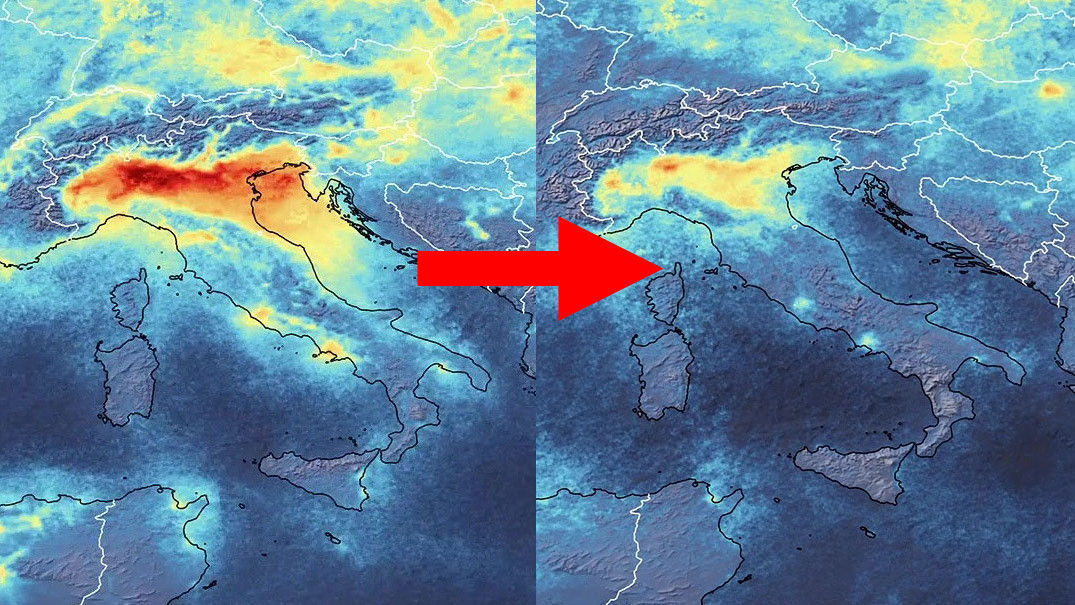 Fish and Dolphins Visible In Venice Canals As Water Becomes Clearer Following Italy's Lockdown
Elias Marat / The Mind Unleashed
(March 17, 2020) — The continued outbreak of the coronavirus has been an enormously disruptive and tragic event, with massive humanitarian and economic repercussions for the entire world.
However, there have also been some surprising and not entirely unwelcome side effects.
Case in point: the canals of Venice, Italy, which are normally teeming with tourists all year round, with many flocking to the famous gondola boats that traverse the city's iconic canals.
The Venetian canals are famously unclean. Filled with brackish water – a mixture of saltwater and fresh water – as well as a decidedly funky mixture of pollution, including human waste and boat chemicals, the canals typically appear clean only after the local government clears it of litter and other debris.
However, as Italy continues to be under a nationwide lockdown affecting some 60 million residents, locals in Venice are beginning to notice that the canals have become far clearer – so much so that people are being treated to the rare sight of little fish swimming through the now-transparent waters of the city's 150 canals.
People have begun uploading images of the city's canals to a Twitter account called Venezia Pulita (Clean Venice), expressing their sense of awe at the sudden return of wildlife to a city that has long struggled with pollution. Similar images have also been uploaded to Twitter.
In one post, user Marco Capovilla wrote:
"Incredible images of the Rio dei Ferali, behind San Marco square, usually murky. Nature takes back its spaces."
In another post, user Marco Contessa posted images of swans "retaking" the Venetian canals.
Various commenters were awestruck by the images.
One user noted: "Nature resumes it's life….how beautiful."
Another commented that they wished the water had always been so crystal-clear: "Marvelous [that] there are even fish that we have the opportunity to see."
Venice Canals are Clear Enough to See Dolphins and Fish!
While one commenter suggested that perhaps the pandemic has some scant silver lining: "What a marvel this Venice was; this virus brought something …. beautiful."
However, looks can be deceiving. The Venice mayor's office informed CNN that the water still remains just as dirty as ever.
A spokesman told the network: "The water now looks clearer because there is less traffic on the canals, allowing the sediment to stay at the bottom. It's because there is less boat traffic that usually brings sediment to the top of the water's surface."
However, it remains inarguable that the air quality in Italy has improved – as was graphically depicted in an animation compiled from satellite data and released by the European Space Agency (ESA).
In a press release, the ESA noted that the reduction has been particularly striking in northern Italy, which "coincides with its nationwide lockdown to prevent the spread of the coronavirus."
Indeed, while it remains unimaginable during the present crisis to imagine that there may be some positive effects from the novel virus outbreak, it's also clear that our effect on nature – or lack thereof – has been thrust into full view, showing that we could actually improve the environment if we had the will to do so.
Posted in accordance with Title 17, Section 107, US Code, for noncommercial, educational purposes.