Iran Slams US Block of IMF Loan as 'Crimes Against Humanity'
(April 5, 2020) — The United States' obstruction for an IMF loan to help Iran fight the novel coronavirus amounts to "crimes against humanity", Iran's Secretary of Iran's Supreme National Security Council Ali Shamkhani said Sunday.
Washington used its powers to block "the IMF's granting a loan to Iran to provide the necessary equipment to fight the coronavirus outbreak is a real instance of crimes against humanity", Shamkhani tweeted on Sunday.
Sanctioning medical items, he said, is "an illegal act, an anti-human rights move, and (US President Donald) Trump's open animosity with Iranian people". Shamkhani added a hashtag saying: "Trump is more dangerous than coronavirus" in Farsi.
Calls have mounted for the US to ease its sanctions on Iran so that the Islamic republic can adequately respond to the Covid-19 crisis. Iran has struggled to stop the spread of the novel coronavirus, which officials say has claimed over 3,600 lives and infected more than 58,000 in the country since February 19.
Reports emerged last month that the Central Bank of Iran request a $5 billion loan from the IMF — for the first time since 1962 — to help fight the outbreak of the novel coronavirus.
Washington reimposed crippling sanctions on Tehran in May 2018 after withdrawing from an international deal that put curbs on its arch-enemy's nuclear programme.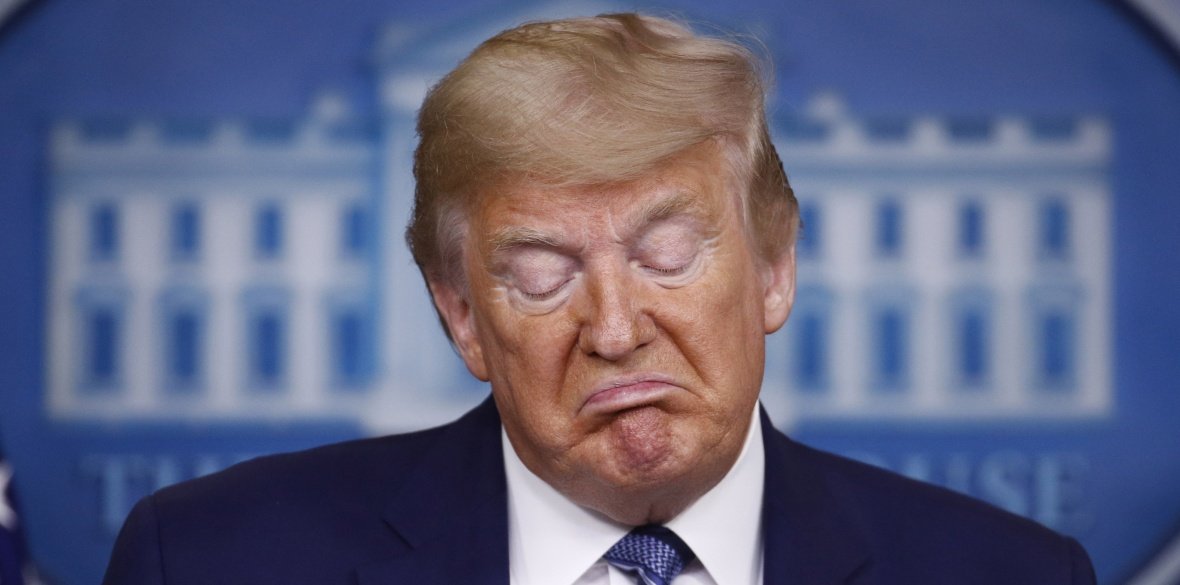 US Accused of 'Modern Piracy' after Seizing Ventilators Bound for Barbados
Steve Sweeny / The Morning Star
LONDON (April 6, 2020) — Barbados is seeking answers after the US seized a consignment of ventilators destined for the country in its battle to fight the global coronavirus pandemic, prompting accusations of "modern piracy."
The Caribbean country's Health Minister Jeffrey Bostic confirmed that the shipment had been barred from export by Washington for unknown reasons.
"They were seized in the United States. Paid for, but seized, so we are trying to see exactly what is going to transpire there," he said on Sunday.
"Ventilators are one of the most in — demand items in the world today, and Barbados is merely wrestling with the other 203 countries and territories around the world seeking to secure as many of these pieces of equipment as possible."
The government had ordered and paid for 150 ventilators from more than five different sources, the minister explained, saying that the 48 currently available were enough to cope with current demand.
Barbados has 56 active cases of coronavirus, with only three of them requiring ventilators, Mr. Bostic said.
Barbados Prime Minister Mia Mottley has committed an "open cheque" for the purchase of medical supplies to deal with the global Covid-19 outbreak, with further donations coming from pop star Rihanna.
The US has been accused of bullying and "modern piracy" in the global scramble for much — needed medical equipment, in particular ventilators.
Prior to its seizure of the Barbados — bound ventilators, Washington was reported to have diverted a shipment of masks intended for the German police and to be using its economic muscle to outbid other countries in the global market for protective gear. Berlin authorities said last week that 200,000 N95 masks had been diverted to the US as the shipment was between planes in Thailand.
Interior Minister for Berlin state Andreas Geisel branded the act "modern piracy" and said: "Even in times of global crisis there should be no wild-west methods."
US firm 3M, which makes respirators, reported that US President Donald Trump had ordered it to stop exporting masks from its US production sites to Canada and Latin America last week.
But 3M warned of the "significant humanitarian implications" for health workers of blocking shipments. The move could lead to other countries stopping the export of equipment to the US.
"If that were to occur, the net number of respirators being made available to the US would actually decrease," the company said in a statement. "That is the opposite of what we and the administration, on behalf of the American people, both seek."
Posted in accordance with Title 17, Section 107, US Code, for noncommercial, educational purposes.