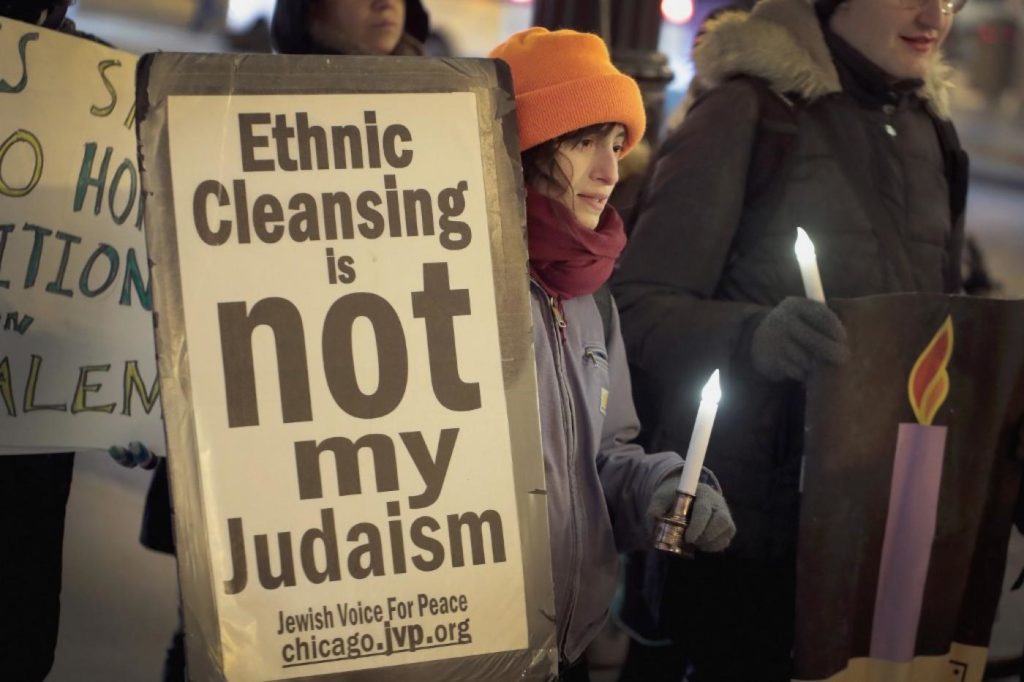 Palestine on the Precipice with Annexation Imminent
Avaaz.org – The World in Action
(June 24, 2020) — Israel is set to annex much of Palestine in 7 days, violating all international law and ending the possibility of a Palestinian state and freedom. Europe and others can make Israel think twice, and we cannot let this pass without outcry.
ACTION: In 7 days, Israel's Prime Minister is set to expand Israel into much of Palestine. Demand our leaders act now.
Palestine is recognized by the United Nations. But Israel's government is simply taking it, in violation of all international law.
Virtually everyone opposes this, but the question is whether they'll do anything about it. Europe and others have the power to make Israel think twice, but they need to hear a massive demand for action from citizens first. Let's give it to them: 
Demand action for Palestine now 
https://secure.avaaz.org/campaign/en/palestine_must_live_71/
Israel is leaving bits of land to be somewhat self-governed by Palestinians, and they may proceed in stages to decrease international alarm, but the remainder of Palestine looks like Swiss cheese, an impossible state to function and govern.
Palestinians are effectively being corralled into pockets of land — like large open-air prisons, under the tight control of Israel. Many call it Apartheid, it might also be called ethnic concentration.
This is the most illegitimate action ever taken in the long tragic history of the Israeli-Palestinian conflict. If the world yawns, it will mean a new era of injustice and cruelty. This is what Avaaz is for — let's say not on our watch, and raise the alarm with our leaders to act:  
Demand action for Palestine now 
Avaaz fought hard for the United Nations to recognize Palestine as the world's 194th nation, and we won. Palestine's Ambassador to Europe said then: "Avaaz and its members across the world have played a crucial role in persuading governments to support the Palestinian people's bid for a state and for freedom and peace. They have stood with us throughout and their solidarity and support will be remembered and cherished across Palestine".
Let's stand with Palestinians, Israelis, and people everywhere who want to see rights, freedom and laws, and not the rule of the strong, govern our world.
With hope and determination,
Ricken, Marie, Fadi, Nax, Mohammad, Nathan and the Avaaz team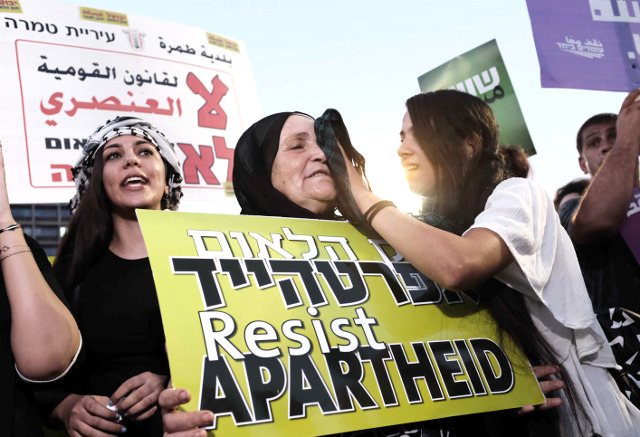 The Petition to our Heads of State, Foreign Ministers, and Trade Ministers:
The treatment of the Palestinian people has become a stain on the conscience of the world. It is time for the world to stand up and act, to bring sanctions on key Israeli industries until Palestinians are granted full and equal civil rights. We appeal to you for moral leadership and action to save lives.
More Information:
•   400 Jewish studies scholars denounce Israeli annexation as 'apartheid' (Jerusalem Post)
•   Some nations said gearing up to recognize Palestine if annexation goes ahead (The Times of Israel)
•   Annexation Is a Gross Violation of International Law: Europe must have a sharp Response
(Der Spiegel)
•   Unarmed Palestinian man shot dead by police in Jerusalem (CNN)
https://edition.cnn.com/2020/05/30/middleeast/unarmed-palestinian-killed-jerusalem-intl/index.html
•   What would Israel annexing the West Bank mean (The Guardian)
Avaaz is a 60-million-person global campaign network that works to ensure that the views and values of the world's people shape global decision-making. ("Avaaz" means "voice" or "song" in many languages.) Avaaz members live in every nation of the world; our team is spread across 18 countries on 6 continents and operates in 17 languages. Learn about some of Avaaz's biggest campaigns here, or follow us on Facebook, Twitter, or Instagram.
400 Jewish Studies Scholars Denounce Israeli Annexation as 'Apartheid'
Palestinian leadership, which views the West Bank as the territory of its state, has decried the move as illegal and a death blow to any future peace process.
Ben Sales / JTA Jerusalem Post
(June 13, 2020) — More than 400 Jewish and Israel studies academics have signed a statement denouncing potential Israeli annexation of parts of the West Bank as "apartheid" and say it would be a "crime against humanity" according to international statutes.
"Representing a spectrum of viewpoints, we write in opposition to the continuation of the occupation and the stated intention of the current elected government in Israel to annex parts of the West Bank, thereby formally (de jure) creating apartheid conditions in Israel and Palestine," the statement reads.
It continues, "Under these conditions, annexation of Palestinian territories will cement into place an anti-democratic system of separate and unequal law and systemic discrimination against the Palestinian population."
Israel's government may begin the process of annexing parts of the West Bank on July 1, an action Prime Minister Benjamin Netanyahu has repeatedly promised to take. The Trump administration gave a green light to annexation when it released its Middle East peace plan this year, but figures in the administration are divided about the move.
Palestinian leadership, which views the West Bank as the territory of its state, has decried the move as illegal and a death blow to any future peace process.
The letter was signed by a range of liberal and left-wing Jewish studies scholars across North America, Europe and Israel. They include prominent professors such as New York University's Hasia Diner, Stanford's Steven Zipperstein and Dartmouth's Susannah Heschel, the daughter of Rabbi Abraham Joshua Heschel, one of the most prominent rabbis of the 20th century.
"We want to shape the conversation on campus and in the culture around democracy," said Zachary Braiterman, a Jewish studies professor at Syracuse and a co-author of the letter. "And if the government in Israel decides to annex territory and develop isolated enclaves of Palestinian territory without giving people the right to vote, as scholars committed to Jewish studies and Israel studies, we want to commit ourselves to democracy."
Posted in accordance with Title 17, Section 107, US Code, for noncommercial, educational purposes.