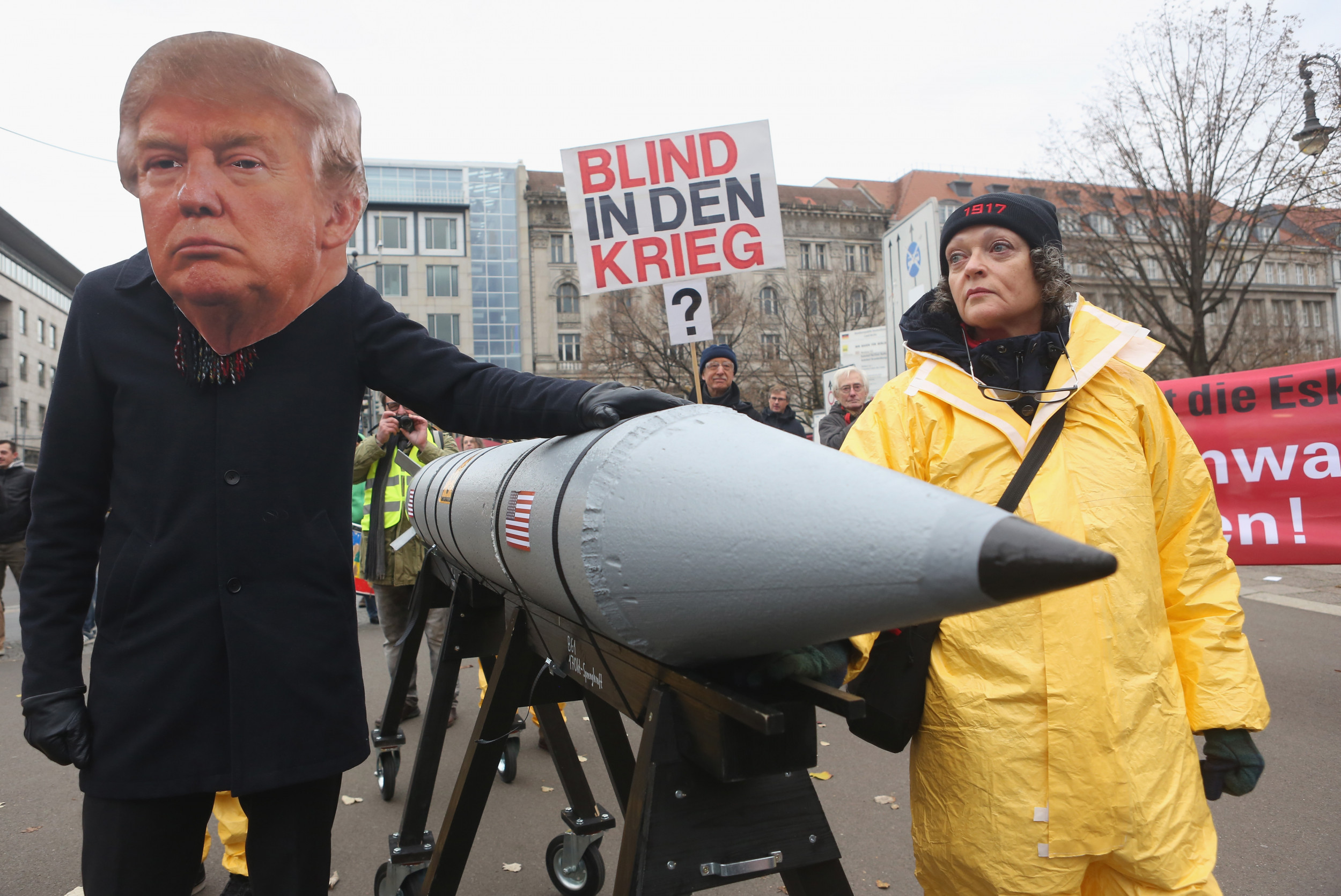 Move Comes after Senate Committee Made Fund for Live Testing Available in its Version of 2021 NDAA
Dave DeCamp / Antiwar.com
(July 6, 2020) — With rumors abound of the Trump administration considering taking steps to start live nuclear testing, which the US has not done since 1992, House Democrats have added a measure to a 2021 spending bill prohibiting funding for live tests.
The House Appropriation Committee added a measure to its draft of the 2021 appropriations bill for the Department of Energy that would prohibit funds being used to "conduct, or prepare to conduct, any explosive nuclear weapons test that produces any yield."
"Critically, the bill would prevent the Trump administration from using any funds to carry out its dangerous and short-sighted plan to resume nuclear testing," Rep. Nita Lowey (D-NY), the committee's chairwoman said in a statement on Monday.
Rumors of the Trump administration considering resuming live nuclear tests surfaced in May when The Washington Post reported senior officials were discussing the possibility of a live test to send a message to Russia and China.
In June, the Senate Armed Services Committee included $10 million to resume live nuclear testing if needed in its version of the 2021 National Defense Authorization Act (NDAA), the Pentagon spending bill. The amendment to the NDAA was proposed by Senator Tom Cotton (R-KY).
The US and Russia started arms control talks in June and are set to pick back up sometime in July or August. The last nuclear arms control agreement between the two powers, the New START is going to expire in February 2021. Russia has offered to extend the treaty, but the US insists on making a new deal with China being involved. However, Beijing has repeatedly rejected the idea of a trilateral agreement since its nuclear arsenal is much smaller than Washington's and Moscow's.
Marshall Billingslea, President Trump's envoy for arms control, has signaled that the US is ready for a new arms race. In May, Billingslea said the US is willing to spend Russia and China "into oblivion" to win a new arms race.
US demands for China's involvement 'unrealistic'
US, Russia End Nuclear Talks, Agree to Second Round
(June 23, 2020) — High-profile nuclear talks between the US and Russia began Monday in Vienna and ended Tuesday, with plans for a second round of talks near the end of July or in early August. The intention is to reach a new agreement to replace New START, which is to expire soon.
Though US negotiator Marshall Billingslea said the talks were productive, details are scant, and the only public thing that the US really did was say they'd invited China (who said they didn't intend to attend) and then slammed them on Twitter as a "no-show."
Russian officials dismissed the whole China issue as "unrealistic," since the limitations on arms previously applied to the US and Soviet Union, and China has far fewer weapons. Russia also suggested that if the US is so determined to drag China in, they might as well get France and Britain, even smaller nuclear powers, involved.
Billingslea said he thinks it's unnecessary for Britain and France to get involved, but the US is still holding out on China. Russian officials have accused the US of using China as an excuse not to make progress on a new arms deal.
Posted in accordance with Title 17, Section 107, US Code, for noncommercial, educational purposes.