The Nabarima Is Currently Sinking, at Risk of Spilling 55 Million Gallons of Oil — And No One Is Helping
Daniel Figueroa IV / 88.5 WMNF
GULF OF PARIA (October 17, 2020) — The United States embassy in Trinidad and Tobago Friday called on the Venezuelan government to take action as state-flagged FSO Nabarima continues its apparent three-month-long capsize into the Gulf of Paria.
Locals fear the derelict vessel is about to dump its near 55 million gallons of oil right at the mouth of the Caribbean Sea.
With his thick Trini accent, Gary Aboud doesn't mix words when he talks about what's at risk.
"If it goes down we are all f-a-c-k-e-d. There's no nice way to say what will happen to us. Because 1.3 million barrels in an enclosed shallow, basin of water can only spell doom and gloom."
Disaster in Slow Motion
The 60-year-old native of Trinidad and Tobago has been fishing the Gulf of Paria's waters for most of his life. And for the past three months, he's been watching the abandoned Floating Storage and Offload unit list further and more drastically into the water by the day.
"It's an accident that's happening in slow motion," he said. "It's very clear that the vessel is in trouble. There's no doubt."
The FSO Nabarimasails under the Venezuelan flag and has a capacity of 1.4 million barrels of oil. Records show its capacity was last listed at 1.3 million barrels or about 54.6 million gallons. It's owned in part by the state-owned energy company PDVSA and Italian oil company ENI. The vessel was abandoned near capacity when US sanctions prevented Citgo from purchasing the oil in early 2019, according toReuters.
For nearly two years, the oil-filled vessel has sat mostly ignored as it deteriorates into the sea.
By comparison, the Nabarima holds about five times as much oil as the Exxon Valdez spilled into the Prince William Sound.
Stonewalled at Sea
Aboud is a founder and spokesperson for the Trinidadian advocacy group Fishermen and Friends of the sea. Aboud said they were first concerned when they noticed a 5-degree lean. He went to checkNabarima's condition himself after the Venezuelan government issued a statement saying the vessel was stable and the list was being righted.
Friday, he noted its lean was now near 25 degrees.
"Even yesterday when we were on the high seas risking life and limb to go to the vessel to confirm the safety and stability of the vessel, the Venezuelan government put out a release and our government here in Trinidad mimicked it, that the vessel is stable and everything is okay and the tilt has been corrected," Aboud said.
Video Aboud provided to WMNF shows him in a small boat near the bow of the almost 900-foot-long Nabarima. The ship lists drastically to the starboard, or right side, as a few chains near its bow anchor the ship in place.
"If the top soil moves because of the weight of the water in the vessel or because of any special or extreme tidal movement — bad weather — we think the vessel will flip."
US Responds
The US Embassy in Trinidad and Tobago called on Venezuela to take action Friday.
In a statement, the embassy said: "The United States remains concerned by the potential risk to safety and environment posed by the Venezuelan-flagged vessel, Nabarima, in the Gulf of Paria. We strongly support immediate actions to bring the Nabarima up to international safety standards and avoid possible environmental harm, which could negatively impact not only the Venezuelan people but also those in nearby countries. PdVSA has a responsibility to take action to avoid an environmental disaster in Venezuelan waters."
The Gulf of Paria is a shallow inlet between Trinidad and the western coast of Venezuela. It opens into the south Caribbean Sea. The Caribbean Current sends waters northwestward and into the Gulf of Mexico meaning 55 million gallons of crude oil wouldn't necessarily be an isolated problem.
"We're concerned about the natural history of the area, about the human communities that depend on the ecosystem and a healthy ecosystem," Aboud said. "About the threatened, endemic, endangered species. And there's all the industries, the tourism and industrial sectors. Everything is connected here."
The Florida Department of Environmental Protection and the Coast Guard did not respond to multiple requests for comment.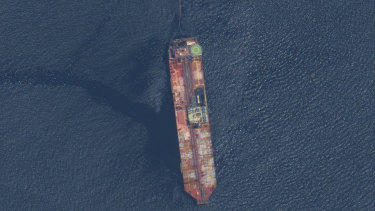 ACTION: Save The Caribbean Sea
Anthon Clarke / Change.org Petition
To: The Governments of Canada, Trinidad and Tobago, the USA, and the United Nations
(October 16, 2020) — There are currently fifty-thousand-plus fisherman that will be affected; along with our marine ecosystem and environment, millions of land and marine species; and to the millions of Caribbean brothers and sisters that depend economically, on the health and safety of a clean Caribbean Sea by the accidental dumping, and neglect to save the 60,000,000 gallons of crude oil that is about to be spilled.
Help us save our oceans from contamination and cross contamination that may occur if this travesty was to go unresolved. Please help.
ACTION: Sign the petition.
Oil Storage Tanker Threatening To Sink Off Venezuela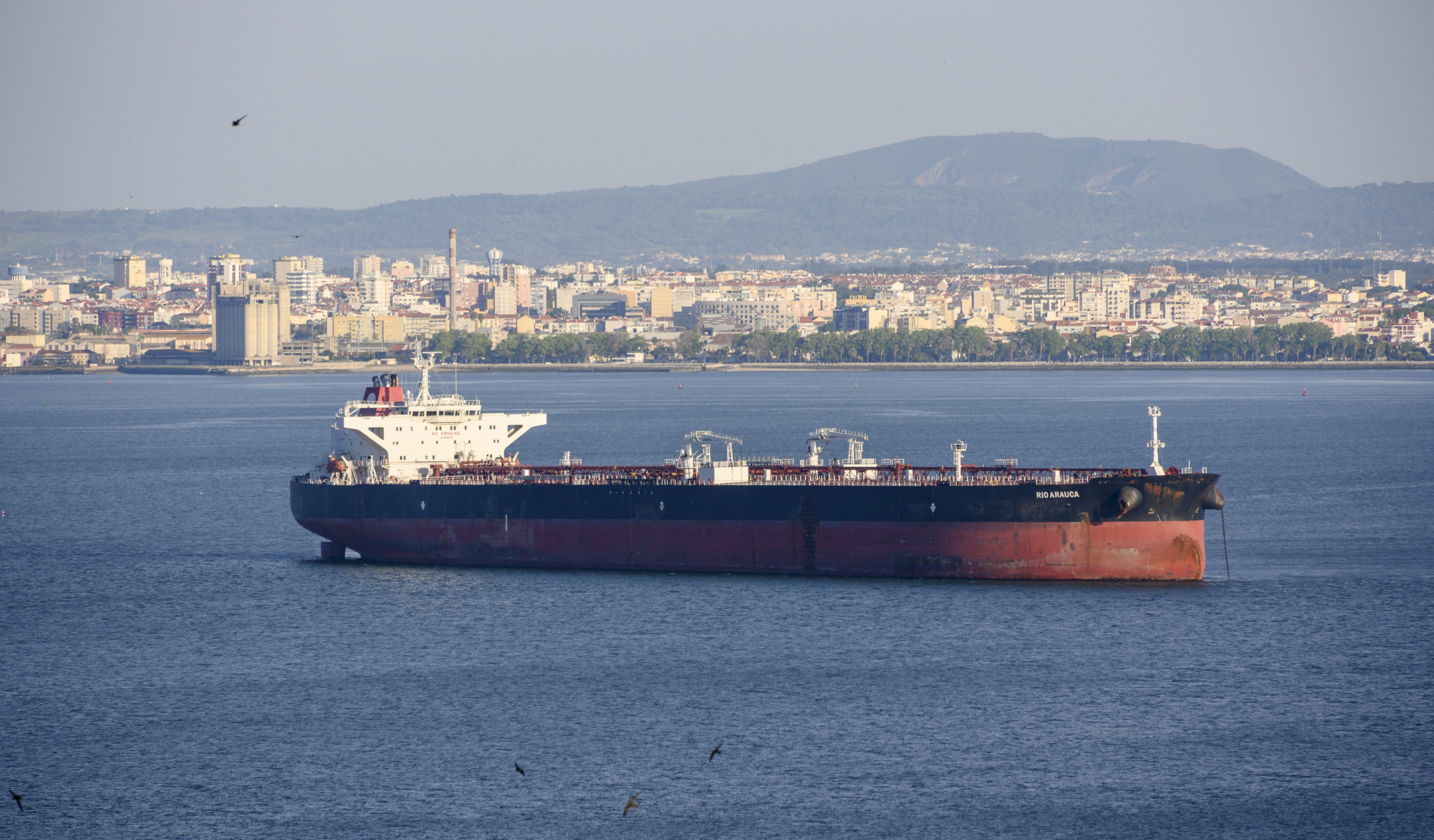 (September 1, 2020) —A Floating Storage and Offloading (FSO) tanker off the coast of Venezuela is taking on water and threatening to sink, according to Eudis Girot, the head of the Unitary Federation of Petroleum Workers of Venezuela (FUTPV).
In a social media post Sunday, Girot warned that the FSO Nabarima has about 1.3 million barrels of crude oil on board. She in "very poor condition," he said, and she has about nine feet of water in her lower decks. Gidot appended photos showing flooding in the interior of a large vessel.
María Gabriela Hernández, a member of the opposition National Assembly (AN), said in a press conference last week that the vessel is listing and that crewmembers report no efforts to transfer the cargo to a tanker to minimize risk.
Venezuelan state-owned oil and natural gas company PDVSA has not yet commented publicly on any developments aboard the FSO Nabarima.
Tankers Carrying Two Months of Venezuelan Oil Stuck at Sea
At least 16 tankers carrying 18.1 million barrels of Venezuelan oil are stuck at sea around the globe as buyers shun them to avoid falling foul of US sanctions
Marianna Parraga and Roslan Khasawneh / Reuters & Port and Terminal
MEXICO CITY/SINGAPORE (June 24, 2020) — Tankers carrying nearly two months worth of Venezuelan oil output are stuck at sea as global refiners shun the nation's crude to avoid falling foul of US sanctions, according to industry sources, PDVSA documents and shipping data.
Washington is tightening sanctions to cut Venezuela's oil exports and deprive the government of socialist President Nicolas Maduro of its main source of revenue.
The OPEC member's exports are hovering near their lowest levels in more than 70 years and the economy has collapsed, but Maduro has held on — to the frustration of the administration of US President Donald Trump.
Washington has blacklisted ships and merchants this month for their role in trading and transporting state-run PDVSA's oil and threatened to add more to its list of sanctioned entities.
At least 16 tankers carrying 18.1 million barrels of Venezuelan oil are stuck at sea around the globe as buyers shun them to avoid falling foul of sanctions, according to Refinitiv Eikon data. That is the equivalent of almost two months of output at Venezuela's current production rate.
Some of the vessels have been at sea for more than six months, and have sailed to several ports but failed to unload.
Oil cargoes are rarely loaded onto a tanker without a buyer. Those that are on the water with no buyers are generally seen as distressed in the industry, and typically sold at a discount.
Each tanker is incurring hefty demurrage charges for every day's delay in unloading. The cost for a vessel transporting Venezuelan oil is at least $30,000 per day, according to a shipping source.
"This is our third attempt to find a buyer," said an executive from an oil company registered as PDVSA customer, which took a cargo of Venezuelan heavy crude in January and has been unable to sell it due to the possibility of sanctions.
The cargo has accumulated demurrage fees in Africa for over 120 days, the executive said, speaking on condition of anonymity.
Even PDVSA's long-standing customers are struggling to complete transactions that are permitted under sanctions- for debt payment or food swaps, the executive added. Buyers are concerned about sanctions even for those cargoes.
The Panama-flagged MT Kelly is one of the vessels stuck at sea. It sailed for Turkey in April with no charterer disclosed by PDVSA at its monthly loading schedule. The vessel entered the Mediterranean only to turn around, sail back through the Strait of Gibraltar and steam around the coast of Africa, according to the data.
PDVSA, Venezuela's oil ministry and Greece-based Altomare SA, commercial manager of the MT Kelly, did not reply to requests for comment.
Most of the other tankers set sail for Malaysia, Singapore, Indonesia or Togo, where they typically transfer their oil to other vessels at sea, sometimes disguising their origin before they are shipped to a refiner. The vessels have not discharged, but some have switched off the transponders that broadcast their position, according to the Eikon data.
Six of the vessels anchored off Malaysia are managed by Greece-based Eurotankers Inc and have been waiting for up to four months to discharge, according to the Eikon data. Eurotankers did not reply to a request for comment.
Mexico's Libre Abordo, which along with related firm Schlager Business Group chartered three of the stranded cargoes according to the PDVSA documents, declined to comment. The companies were blacklisted by the US Treasury Department last week along with their owners for trading Venezuelan oil through a pact described by the firms as an oil-for-food agreement.
Amsterdam-based GPB Global Resources, which chartered two other cargoes, declined to comment on the vessels, but said the company and its subsidiaries "are conducting business in compliance with all applicable rules and regulations, including US sanctions."
Hong-Kong-based Richeart International, in charge of another four shipments, could not be reached for comment.
The plight of Venezuela's exports comes as most oil-producing nations continue struggling to allocate high inventories in an over-supplied market, which has diminished many buyers' appetite for risky oil such as Iranian and Venezuelan crude.
The threat of tighter US sanctions is also disrupting the global shipping market. Since late May, at least six tankers that were sailing toward Venezuela or waiting to load for exports have been diverted as the United States considers blacklisting more vessels and shipping firms over alleged sanction violations.
Additional reporting by Luc Cohen in New York and Ana Isabel Martinez in Mexico City.
Posted in accordance with Title 17, Section 107, US Code, for noncommercial, educational purposes.