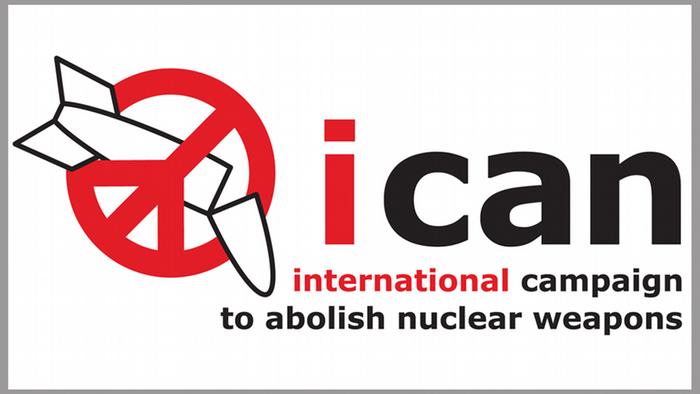 A Hopeful New Step
Daryl G. Kimball / The Arms Control Association
(October 27, 2020) — Last Saturday, Oct. 24, Honduras became the 50th state to ratify the 2017 Treaty on the Prohibition of Nuclear Weapons (TPNW), which will trigger the treaty's entry into force ninety days later, on January 22.
Coming at a time when nuclear weapons risks are rising, the TPNW marks a new hopeful phase in the long-running struggle to prevent nuclear war and eliminate nuclear weapons.
For the first time since the invention of the atomic bomb, nuclear weapons development, production, possession, use, the threat of use, and stationing of another country's nuclear weapons on a state party's national territory are all expressly prohibited in a global treaty. It is a rare piece of good news in a very difficult year.
The Arms Control Association congratulates the 122 states that led the way to the treaty's negotiation and opening for signature in 2017 and we applaud the many civil society campaigners who worked tirelessly to advance the effort. We are honored to have contributed ideas in the negotiating conferences and to have worked alongside the leaders of the "humanitarian" initiative that gave rise to the treaty.
The treaty is a powerful and necessary challenge to the incorrect and dangerous orthodoxy that suggests military postures which threaten the use of nuclear weapons can be perfectly managed, even in a crisis. By strengthening the international legal structure and political norm against nuclear weapons possession and use, the TPNW delegitimizes nuclear weapons as instruments of power.
Now that the treaty exists, we call on all states—whether they are prohibition treaty opponents, supporters, skeptics, or undecideds—to live with it responsibly and find creative ways to move forward together on advancing new and effective disarmament measures. We urge the United States and other nuclear-armed states to publicly recognize its arrival as a good faith effort by the majority of the world's nations to eliminate the nuclear danger and build up the legal framework for nuclear weapons' eventual elimination.
To borrow a phrase from the Reverend Dr. Martin Luther King: "the arc of history is long, but bends toward justice"—and clearly, history doesn't bend toward justice on its own. The TPNW bends the history of nuclear weapons in the right direction.
Daryl G. Kimball is the Executive Director of the Arms Control Association
Trump and Putin Still Divided on New START
As the clock ticks down toward the Feb. 2021 expiration date for the New Strategic Arms Reduction Treaty (New START), the last remaining treaty limiting the world's two largest nuclear arsenals, U.S. and Russian diplomats have not yet reached an agreement on the way forward. At this point, a pre-election agreement looks very unlikely.
In the past couple of weeks, each side modified its positions but substantial differences remain. In response to Trump's 11th-hour proposal, Putin proposed a "clean" extension of New START "for at least one year" and a political statement pledging a one-year freeze on warheads, but the Trump administration is insisting on an agreement on verification of that freeze before agreeing to extend New START.
ACA experts have provided analysis and commentary throughout the rapid-fire back-and-forth between the U.S. and Russian sides. Our director for disarmament policy, Kingston Reif, noted in The Wall Street Journal on Oct. 20 that negotiating the verification arrangements for such a freeze is tricky and time-consuming.
"A freeze on all warheads has never been done before. Defining and verifying such a freeze is far from a simple matter," he said.
Daryl Kimball told the Associated Press that "a one-year politically binding warhead freeze could be a useful confidence-building measure if combined with a one-year New START extension, with the option of an additional extension adding up to a total of five years."
Arms Control Association leaders, including Board Chairman Thomas Countryman, argue that a five-year, clean extension of New START would provide a foundation and the time for follow-on discussions and agreements to address unconstrained nuclear warheads and see ways to involve other nuclear-armed states, including China, the U.K., and France, in the arms control and disarmament process.
For more on these fast-moving developments, see our latest "U.S.-Russian Nuclear Arms Control Watch" e-newsletter, our October 9 video press briefing with Senator Chris Van Hollen (D-Md.), Daryl Kimball, and Alexandra Bell with the Center for Arms Control and Nonproliferation.
Related News
Executive director Daryl Kimball spoke with BBC World Service about the Treaty on the Prohibition of Nuclear Weapons securing the necessary 50 ratifications to enter into force, Oct 25.
Kimball noted the impact of the CTBT as "Bickering at the Nuclear Test-Ban Organization Reflects Global Hardening," PassBlue, Oct 21.
Director for disarmament and threat reduction policy Kingston Reif expressed doubt on a U.S. proposal as the "U.S., Russia Near Deal to Extend Nuclear Treaty and Freeze Warheads for a Year," Wall Street Journal, Oct. 20.
Kimball welcomed reports that "US, Russia appear set to extend last remaining nuclear pact," Associated Press, Oct. 20.
Rief and Shannon Bugos, research assistant, noted in our latest Issue Brief, "Time Running Out: Extend New START Now," Oct. 7.
Reif discussed "cheaper options" and "higher priority" needs for Bloomberg's report that "U.S. ICBM to Replace 1970s Minuteman May Cost $111 Billion," Oct 1.
Reference Links