Five Top Challenges for Biden on Defense
Rebecca Kheel / The Hill
(January 3, 2021) — The new year is poised to bring plenty of new defense challenges for the incoming Biden administration.
There will be longtime challenges that could take on a new dimension, such as confronting a rising China. Others will be born of a change in administrations, such as the possibility of a fight over the makeup of the US nuclear arsenal.
And of course there's always the possibility of something unexpected cropping up. Few would have predicted the coronavirus pandemic that upended nearly all facets of life at this point last year, after all.
Here are five defense issues likely to pose a challenge for the president-elect and new administration in 2021.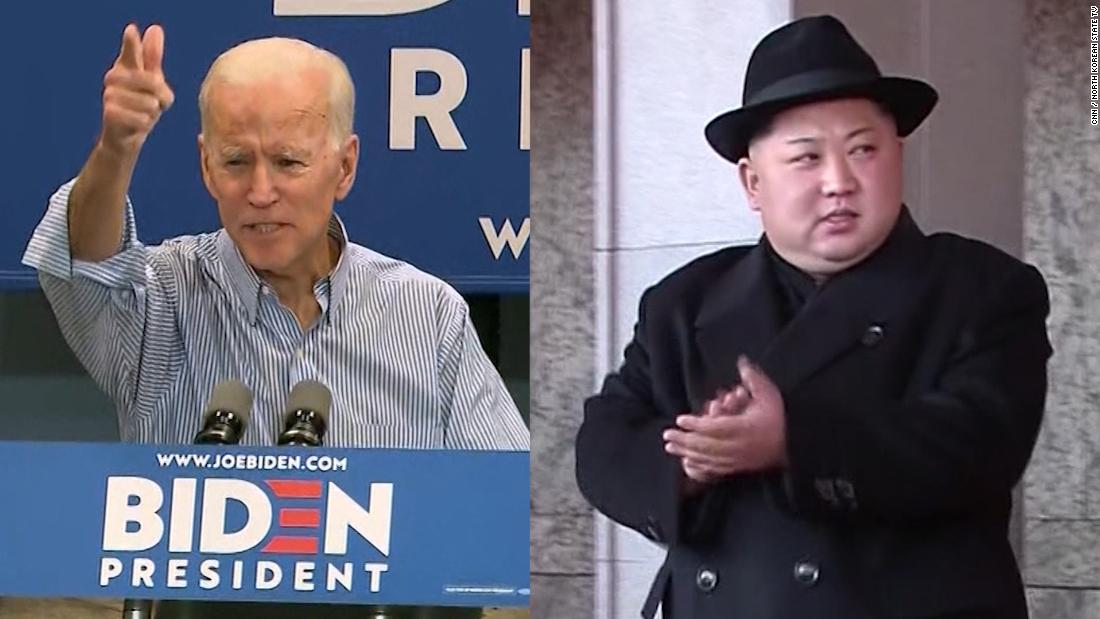 North Korea
North Korea has been relatively quiet of late as it hunkers down to prevent its own coronavirus catastrophe. But it could make some noise in 2021.
Pyongyang is known for testing new US administrations with missile launches or other provocative actions, and regional experts are on the lookout for it to do the same with the Biden administration.
Pyongyang will also be losing one of its biggest advocates in the US government in President Trump, who boasted of exchanging "love letters" with North Korean leader Kim Jong Un. And despite Trump's personal connection with Kim, North Korea advanced its nuclear and missile capabilities over the last four years.
A top US general in the region said in November he had not yet seen indications North Korea was preparing for a provocation, but warned that could change quickly.
"They go through cycles of charm and provocation," Gen. Kenneth Wilsbach, commander of Pacific Air Forces, told reporters. "Lately, it's been relatively charming, I would say. We haven't seen the rhetoric, the bellicose rhetoric. We haven't seen the missile shots. We haven't seen any provocation in a while. But they can generate those very quickly, very quickly. And so, I've got my staff expecting that it could happen."
"They do have a history of testing new administrations," he added. "And so, just like you, we're seeing what's going to happen."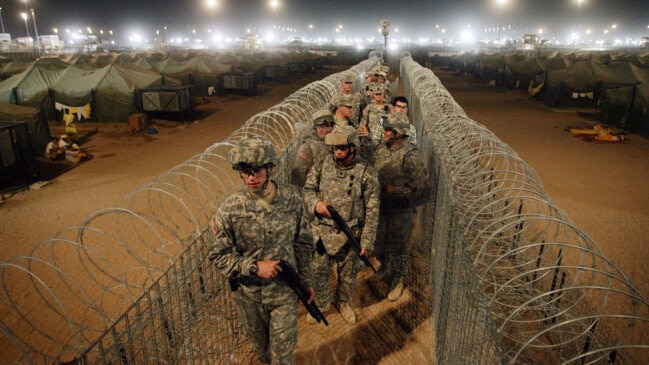 Troop Deployments Abroad
President-elect Joe Biden has pledged to wind down so-called "forever wars" and bring most US troops home from places such as Afghanistan while still leaving a small number of special forces to conduct counterterrorism operations.
Meanwhile, in Europe, he's pledged to review Trump's plan to pull thousands of troops from Germany and is widely expected to reverse the plan considering his pledge to restore traditional US alliances.
And in Africa, Trump is pulling most US troops from Somalia, where they are fighting al Qaeda affiliate al Shabaab, and redeploying them elsewhere on the continent in a move that some have argued Biden should revisit.
One complicating factor as Biden looks to make decisions on troop deployments could be a current stand-off between his transition and the Trump administration over meetings and information sharing with the Pentagon.
Jake Sullivan, Biden's incoming national security adviser, told NPR force posture is among the areas the Pentagon is dragging its feet on, saying that will delay Biden's ability to act. The Pentagon has pushed back on the Biden team's accusations it is obstructing the transition.
An added factor in Afghanistan is the Trump administration's deal with the Taliban, which calls for a full US withdrawal by May. But US military officials say the Taliban has yet to hold up its end of the deal, leaving Biden with the decision about whether to push forward with a withdrawal regardless.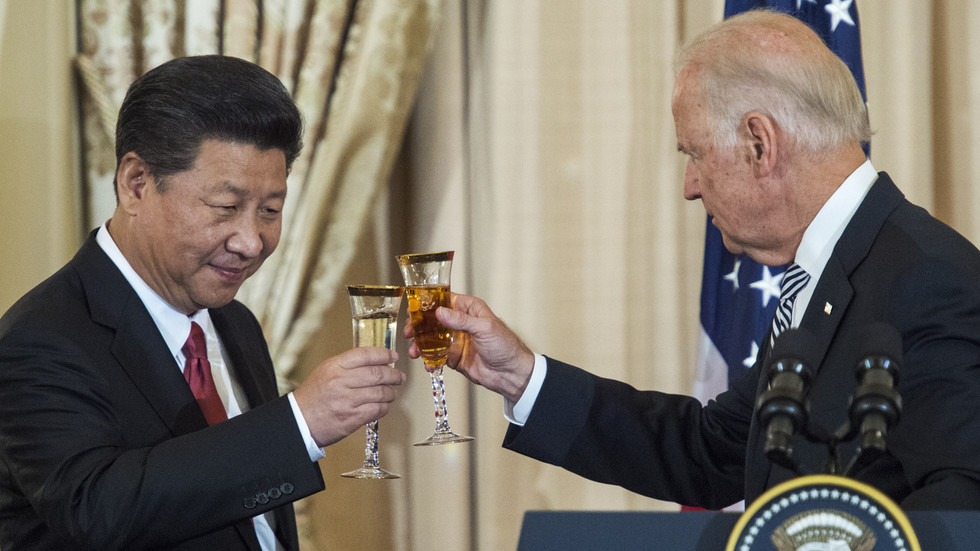 China
The Trump administration identified China as the greatest long-term threat to the United States, and there's every reason to expect it could be the pre-eminent issue of the year in areas both defense-related and not.
Biden and his advisers have said they will work with China where they must — such as a global approach to fighting climate change — but will not hesitate to confront Beijing in other matters.
Biden has said his approach to confronting China will differ from Trump's in eschewing Trump's "America first" policy and embracing US allies.
"As we compete with China and hold China's government accountable for its abuses on trade, technology, human rights, and other fronts, our position will be much stronger when we build coalitions of like-minded partners and allies to make common cause with us in defense of our shared interests and values," Biden said in a speech this month on national security.
"On any issue that matters to the US-China relationship — from pursuing a foreign policy for the middle class, including a trade and economic agenda that protects American workers, our intellectual property, and the environment — to ensuring security and prosperity in the Indo-Pacific region, to championing human rights — we are stronger and more effective when we are flanked by nations that share our vision for the future of our world," he added.
In the defense realm, issues with China that could flare up in 2021 or beyond include challenges to its claims in the South China Sea and its increasing military maneuvers around Taiwan.
Nuclear Weapons
With one of their own in the White House, some Democrats are itching for cuts to costly nuclear weapons modernization programs, which largely started during the Obama administration.
House Armed Services Committee Chairman Adam Smith (D-Wash.), who acknowledged his desire for cuts may not be politically feasible, told reporters in early December "the most important thing" Biden could do when he takes office is to redo a study of US nuclear forces known as the Nuclear Posture Review, as well as the National Defense Strategy.
Biden for his part pledged during the campaign that his administration would "work to maintain a strong, credible deterrent while reducing our reliance and excessive expenditure on nuclear weapons."
In the same questionnaire for the Council for a Livable World, Biden also said he doesn't support the Trump administration's new low-yield nuclear warhead. But that warhead has already been built and deployed.
The Trump administration has also proposed a new warhead design called the W93 that is not set to go into production for more than a decade, making it a potential target for cuts.
Arms control advocates have also long targeted the Ground-Based Strategic Deterrent, the next-generation intercontinental ballistic missiles set to replace aging Minuteman III missiles. The contract to build the missiles was just awarded this year, and some advocates argue the land component of the nuclear triad should be eliminated altogether because the high-alert status of the missiles, which are stored in silos in the United States, risks starting an accidental nuclear war over a false alarm.
Any push for cuts is likely to face strong headwinds from Republicans and hawkish Democrats. Updates to the triad started during the Obama administration as a condition for Senate Republicans approving a nuclear treaty with Russia.
That treaty, known as New START, expires two weeks after Biden takes office. Biden has said he would extend it, but not for how long. A straightforward extension of the existing treaty would not require new Senate approval.
Recovering after 2020
This past year was a trying one for the military. In particular, the National Guard saw record numbers of members being called up for duty as it was relied on for helping respond to the COVID-19 crisis, supporting local law enforcement during civil unrest, responding to hurricanes, wildfires and other natural disasters, and bolstering cyber defenses and local poll workers during the elections.
Civil-military relations were stressed throughout the Trump administration as the president turned to the military for domestic political issues, but perhaps no more so than in 2020 as he repeatedly — but ultimately unsuccessfully — called for active-duty troops to respond to the racial justice protests and intervene in his quest to overturn the election results.
Meanwhile, the civilian ranks at the Pentagon dwindled as officials left or were pushed out, including a purge after the election.
Posted in accordance with Title 17, Section 107, US Code, for noncommercial, educational purposes.