168 Raytheon-made Rolling Airframe Missiles
Win Without War
(February 21, 2021) — For four years, the Trump administration went on an unprecedented military weapons selling spree to some of the most despicable dictators and human rights abusers in the world — and many of the sales are continuing under President Biden.
The bombs and bullets sold in our name have had devastating consequences: they're used by oppressive governments to kill their own people, sold on the black market in Yemen, and have even winded up in the hands of the Islamic State.
Congress can stop these sales, but a set of procedural rules makes it extraordinarily hard — and so far, lawmakers have failed to block even a *single sale*.
It's an egregious failure of congressional oversight that prolongs war and human suffering worldwide. That's why Win Without War is furiously working with allies in Congress to change these rules so we can finally block arms sales to human rights abusers. Our legislative team is pulling out all the stops to make it happen — and we need your support.
The truth is US weapons manufacturers are essentially arms dealers to the entire world: since 2002, the United States has sold over $640 billion worth of weapons to 167 different nations— despite buyers' dismal human rights records, poor levels of transparency and accountability of the sales themselves, and questionable outcomes for US security. It's as if the United States will sell weapons to almost any nation that wants them.
Some of this is well-covered: there are dozens of media stories tracking arms transfers to Saudi Arabia and the United Arab Emirates detailing violations of human rights and the deaths of tens of thousands of civilians killed by US-made munitions in Yemen.
But even low-profile arms sales fuel conflict in every corner of the world. In 2017, the United States approved the sale of twelve A-29 Super Tucano light-attack aircraft to Nigeria, despite the Nigerian military's high-profile bombing of a refugee camp that same year, which killed 200 civilians displaced by Boko Haram.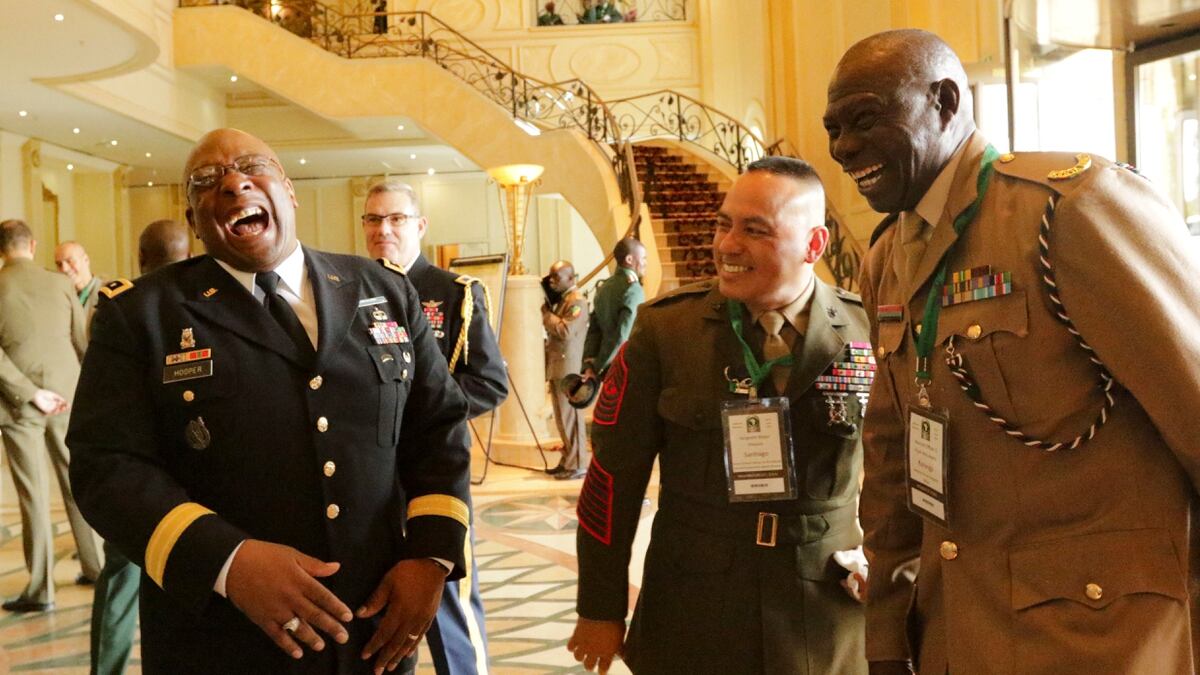 Trump also approved a nearly $2 BILLION sale of US helicopters, arms, and ammunition to the Philippines to help Duterte's "War on Drugs," which is replete with examples of human rights abuses, including summary execution.
And just this week, the State Department announced it was approving a $197 million arms sale to Egypt — on the same day plain-clothes Egyptian security forces raided the homes of six relatives of a prominent Egyptian-American political prisoner activist.
It's got to end. But we've got an extremely small window of time where we can push Congress to make it happen — and we need your support to give it all we've got.
There aren't often clear openings to block the trillion-dollar global arms trade that fuels war and conflict around the world — where we can create a ruckus in the media, in Congress, and amongst regular people like you and me.
But right now, we've got that chance, and together, we're going to seize it.
Thank you for working for peace,
Stephen, Faith, Alice, and the Win Without War team
Win Without War 2020
1 Thomas Circle NW, Suite 700, Washington, DC 20005
(202) 656-4999 | info@winwithoutwar.org