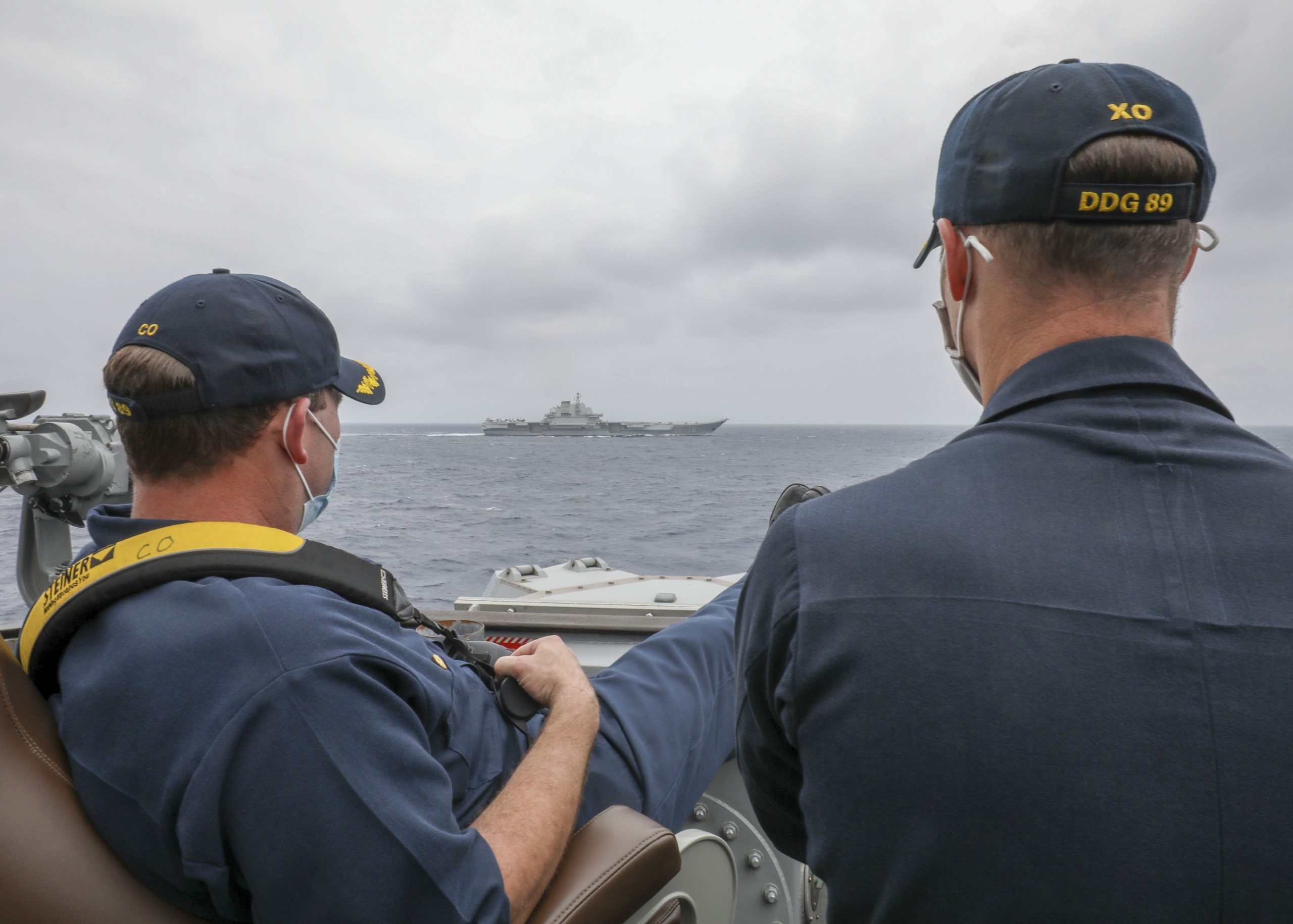 The US Navy released a photo of a destroyer tailing a Chinese warship in the East China Sea.
US Escalates Tensions With Beijing in the South and East China Seas
Dave DeCamp / AntiWar.com
(April 11, 2021) — Over the past few weeks, the US has stepped up its military activity in the South China Sea with an almost continuous presence of aircraft carrier strike groups in the disputed waters, ratcheting up tensions with Beijing.
Last Sunday, the aircraft carrier Theodore Roosevelt and its strike group entered the South China Sea. Later in the week, the amphibious assault ship USS Makin Island and two other amphibious warships entered the disputed waters. On Friday, the warships joined forces and conducted joint exercises.
The stepped-up US activity comes as tensions are high between China and the Philippines. Manila has accused Beijing of massing a "maritime militia" near Whitson Reef, a disputed feature in the South China Sea that's about 175 miles west of the Philippine province of Palawan. For their part, China insists the vessels are fishing boats.
The dispute over Whitson Reef has brought Washington in and led to senior US officials reaffirming that any naval incident between China and the Philippines means war with the US. Discussing the situation with his Philippine counterpart last week, Secretary of State Antony Blinken "reaffirmed the applicability of the 1951 US-Philippine Mutual Defense Treaty to the South China Sea."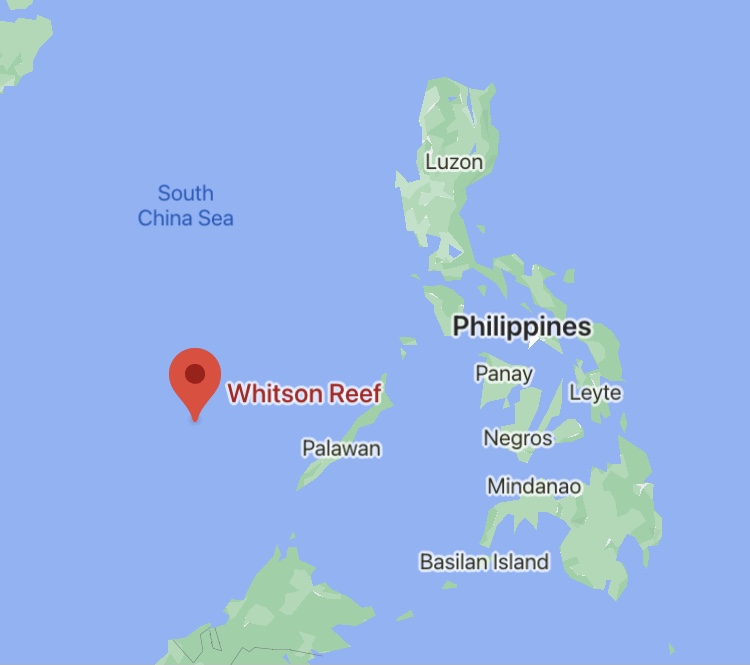 Another point of contention between the US and China is in the East China Sea, where Beijing and Tokyo have overlapping claims. The Chinese aircraft carrier Liaoning and its strike group were deployed to the region last week, and both the US and Japan are keeping a close eye on its movement.
On Sunday, the US released a photo of the US guided-missile destroyer USS Mustin shadowing the Liaoning strike group. Reports say the photo was taken somewhere in the East China Sea on April 4th, although the US Navy's website says the photo was taken in the Philippine Sea.
The photo shows the USS Mustin's captain and his deputy looking at the Liaoning, which only appears to be a few thousand feet away. While China's military was already aware that the Mustin was tailing the Liaoning, releasing the photo is meant as some sort of message to Bejing. Analysts described it to The South China Morning Post as "cognitive warfare."
Besides the activity in the South and East China Seas, the US continues to sail warships through the Taiwan Strait. Last week, the guided-missile destroyer USS John McCain made the passage, the fourth time under President Biden that a US warship steamed through the sensitive waterway.
Posted in accordance with Title 17, Section 107, US Code, for noncommercial, educational purposes