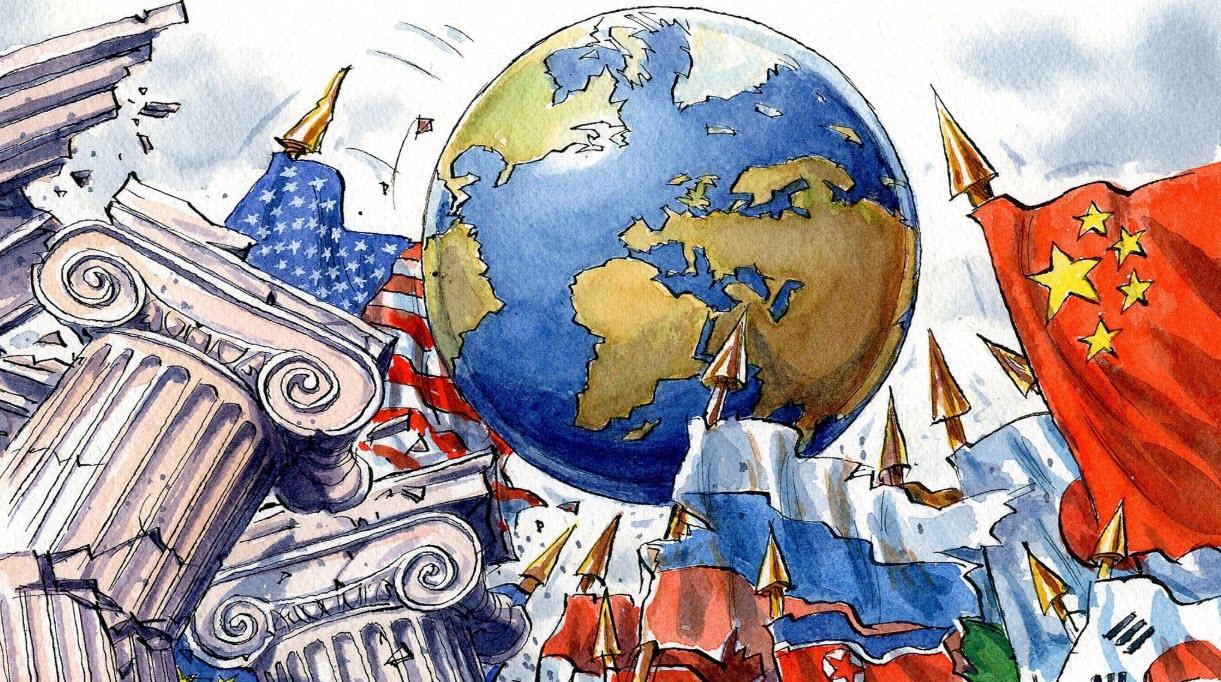 Biden: US in Competition With China to 'Win the 21st Century'
Dave DeCamp / AntiWar.com
(April 28, 2021) — In his first address to Congress on Wednesday night, President Biden took the Cold War rhetoric against Beijing to a new level and declared that the US is in competition with China to "win the 21st century."
"We're in a competition with China and other countries to win the 21st century," he said. Biden made the comments in his pitch for the American Jobs Plan, a massive infrastructure plan that would cost $2.3 trillion.
Biden also said he told Chinese President Xi Jinping that the US intends to militarize the Indo-Pacific region like it does Europe. "I also told President Xi that we will maintain a strong military presence in the Indo — Pacific just as we do with NATO in Europe — not to start conflict — but to prevent conflict," he said.
The US is stepping up military cooperation with Asian countries to counter Beijing in the region. Biden held the first-ever summit of leaders from the four Quad nations; the US, Japan, India, and Australia. The Quad is seen as a potential foundation for a NATO-style military alliance in Asia.
In his first address to Congress. President Biden said the US is in competition with China to "win the 21st century" and he has warned Chinese President X that the US will militarize the Indo-Pacific "just as we do with NATO in Europe."
The Biden administration has continued military provocations in sensitive waters of the South China Sea and the Taiwan Strait. Lately, US warships have been frequently spotted shadowing a Chinese aircraft carrier strike group as it transits the region.
Biden had previously framed the US-China relationship as a battle between "autocracy" and "democracy," something he echoed on Wednesday. "Can our democracy overcome the lies, anger, hate and fears that have pulled us apart? America's adversaries — the autocrats of the world — are betting it can't."
Hyping the threat of Beijing is serving the US government to also justify massive military spending. After President Biden requested an all-time high military budget of $753 billion for 2022, the Pentagon said its share of $715 billion was needed to confront China, which the Defense Department identified as the top "threat" facing the US military.
US-Russia Relations Now Worse Than During Cold War
The Biden administration has been extremely hostile to Russia through sanctions, rhetoric, and support for Ukraine
Dave DeCamp / AntiWar.com
(April 28, 2021) — On Wednesday, Russian Foreign Minister Sergey Lavrov said US-Russia relations are even worse now than during the Cold War. Lavrov said that Moscow was prepared to normalize ties with Washington but warned that if the US would not participate in a respectful dialogue, "we would live in conditions of a 'Cold War' or worse."
"During the Cold War, the tensions were flying high and risky crisis situations often emerged, but there was also a mutual respect," he said. "It seems to me there is a deficit of it now."
The Biden administration's Russia policy has been extremely hostile. Earlier in April, the US imposed a wide array of sanctions against dozens of Russian officials and entities and expelled 10 Russian diplomats. Before that, the US hit other Russian officials with sanctions over the jailing of opposition figure Alexei Navalny.
The US has also been stoking tensions near Russia's border by sending military equipment to Ukraine and affirming "unwavering support" for Kyiv. On Tuesday, the US deployed a Coast Guard Cutter to the Black Sea.
Throughout these hostile actions, Russia has called for better relations with the US. President Biden is expected to meet with Russian President Vladimir Putin sometime this summer, but a date hasn't been set. Last month, Biden agreed in an interview that Putin is a "killer" who had "no soul."
President Biden said he would work with Putin where he can on issues like arms control, and the two leaders quickly agreed to extend New START, the last nuclear arms treaty between the US and Russia. But extending New START is the bare minimum. By taking such an aggressive approach, Biden makes further arms control less likely.
Posted in accordance with Title 17, Section 107, US Code, for noncommercial, educational purposes.