Israel Kills Children and Doctors in Horrific Nighttime Massacre
Tamara Nassar / Electronic Intifada & Nadda Osman / Middle East Eye & Col. Ann Wright (ret.) / AntiWar.com
Mourners pray over the bodies of Palestinians killed in overnight Israeli airstrikes in Gaza City on 16 May.
GAZA CITY, Occupied Palestine (May 17, 2021) — Israel in the early hours of Sunday night obliterated multiple generations of families when it bombed their homes in Gaza. Around 1 am, Israeli warplanes launched a savage bombing campaign lasting at least an hour, firing 50 missiles at the area surrounding al-Wihda street in Gaza City.
Without warning, the bombs hit residential buildings, bringing them down on top of those inside. The death toll from the attack has risen to 42, including 10 children and 16 women. Fifty more were wounded. Two prominent doctors were among the dead.
As of Sunday evening, rescuers were still searching for survivors under the rubble.
This has raised the death toll in Gaza since Israel's bombing campaign began last Monday to at least 192, including 58 children and 34 women, according to the health ministry in the territory. More than 1,200 people have been injured.
In the attack early Sunday, multiple generations of the al-Qawlaq family — at least 17 people — were killed. The youngest victim, Qusay Sameh al-Qawlaq, was 6 months old, and the oldest was 84-year-old Saadiya Yousef al-Qawlaq.
Israel also bombed civic infrastructure, businesses and the main roads leading to the city's al-Shifa hospital, according to Al-Mezan, a human rights group in the territory.
An official from Gaza's health ministry said Israel deliberately targets roads, preventing wounded Palestinians from getting medical care.
Abir Ishkinta, 29, was killed in the blast. From the same family, siblings Dana Ishkinta, 9, Yahya Ishkinta, 4, and their 2-year-old sister Zein Ishkinta, were also killed.
Their father Riyad Ishkinta was pulled out of the rubble alive on Sunday. His daughter Suzie Ishtinka was also reportedly pulled out alive after hours under the collapsed building:
As medical staff in Gaza cope with a surge of injured people, they have not been spared Israel's onslaught.
Dr. Ayman Tawfiq Abu al-Ouf, the chief of internal medicine at al-Shifa hospital, died along with two of his children, Tala, 13, and Tawfiq, 17. Dr. Muin al-Aloul, a neurologist, was also killed in the Israeli bombing.
Doctors mourned their colleagues on Sunday. Two other members of the Abu al-Ouf family were also killed. The Israeli bombing also destroyed a Médecins Sans Frontières clinic as well as an orphanage.
"Goodbye, father" Palestinian child cries at the funeral of his father and brother in the Gaza Strip
"Horrific Crimes"
The massacre early Sunday was "one of the most horrific crimes" Israel has committed during its ongoing war against the people of Gaza, according to Euro-Med Human Rights Monitor. But the group noted that "the attack was not an isolated incident, but another example of Israel's systematic policy that we have witnessed over the past six days."
Nine members of the Abu Hatab family were killed in Gaza City's Beach refugee camp without warning early Saturday. All were women and children.
Ashraf al-Qidra, the Gaza health ministry spokesperson, reportedly said on Saturday that about 12 families who were massacred "were completely erased from the Palestinian civil registry."
On top of the death, injury and destruction, some 38,000 Palestinians in Gaza have been displaced from their homes as a result of Israel's offensive and are seeking shelter in 48 schools run by UNRWA, the UN agency for Palestine refugees.
Palestinian resistance organizations in Gaza have fired about 3,000 rockets towards Israel since Monday, according to Tel Aviv daily Haaretz. Ten people have died in Israel, including one soldier fatally wounded when an anti-tank missile fired from Gaza hit his vehicle.
Buthaina Obaid, a 6-year-old Palestinian living in northern Gaza, was killed by shrapnel from a rocket-propelled grenade on Friday, according to Defense for Children International Palestine. The source of the grenade remains uncertain.
Destroying Infrastructure
Israel targeted more than 80 buildings in the past week, including six high-rise towers, three of which were completely destroyed. More than 340 housing units have been destroyed. More than 2,500 people are homeless as a result.
That number is expected to rise, as many buildings were completely destroyed and Al Mezan field researchers cannot yet perform an accurate survey given the ongoing bombing and the large number of displaced people. Several of the destroyed buildings housed local and international news agencies, including the Associated Press and Al Jazeera.
Israel has claimed Hamas military intelligence were using the building, but an Israeli official was unable to provide any evidence when pressed by US public radio network NPR. Even if that Israeli claim were true, under the laws of war, Israel's destruction of entire buildings would be wholly disproportionate.
Rather, Israel's mass destruction of buildings and infrastructure appears to fit the pattern of the Dahiya Doctrine — named after its 2006 destruction of the southern suburb of Beirut. The goal is to deliberately inflict such pain and suffering on the civilian population and society at large as to deter anyone from resisting against Israel's occupation. This can be prosecuted as a war crime.
Reporters Without Borders sent a letter to Fatou Bensouda, chief prosecutor of the International Criminal Court, urging an investigation of Israel's targeting of the offices of 23 media organizations in Gaza over the past week. As it has in previous assaults on Gaza, Israel is "deliberately targeting civilian homes and wiping out residential neighborhoods," Euro-Med Monitor said on Friday.
Electricity, perennially in short supply in Gaza, is even more scarce, with availability reduced to about four hours a day or less on average, according to Al Mezan. Almost half of Gaza's population is currently "without any power."
Israel's closure of the Kerem Shalom crossing, means that fuel can't reach the territory. "This affects all aspects of life, including hospitals and clinics," Al Mezan said. Elderly people and those with disabilities are especially affected by electricity shortages: When elevators are inoperative, they cannot escape buildings under attack. This is an additional form of collective punishment, Al Mezan said.
Gaza's health ministry warned of an upcoming COVID-19 outbreak in Gaza amid the Israeli bombardment, which prevents Palestinians from reaching testing and vaccination centers.
Ceasefire Prospects
There is no end in sight to the Israeli massacre in Gaza. US Secretary of State Antony Blinken said he spoke to the Egyptian foreign minister on Monday, adding that "All parties need to de-escalate tensions — the violence must end immediately." But so far, the United States has shown either indifference or open support for Israel as the civilian death toll from its bombing campaign mounts.
President Joe Biden told reporters on Thursday that he had not seen a "significant overreaction" from Israel.
The US provides $3.8 billion in military aid to Israel each year. American weaponry is confirmed to have been used in the deaths of at least two Palestinian children in Gaza this week. Earlier on Sunday, Prime Minister Benjamin Netanyahu said the bombing campaign "continues in full force" and that it "will take time."
Citing the "ongoing escalation" and the "unacceptable number of civilian casualties," European Union foreign policy chief Josep Borrell on Sunday announced he was convening an "extraordinary" meeting of EU foreign ministers. But this will not take place until Tuesday — a distinct lack of urgency that gives Israel at least another two days to kill Palestinians free from pressure.
Al Mezan said that the "chronic inaction by the international community facilitates and perpetuates Israel's continued and escalated violence in Gaza." The human rights group reiterated its call on ICC prosecutor Bensouda to move forward with the court's war crimes investigation.
Tamara Nassar is an assistant editor at The Electronic Intifada. Ali Abunimah contributed reporting. Posted in accordance with Title 17, Section 107, US Code, for noncommercial, educational purposes.
Gaza Hospitals Targeted in Heavy Israeli Bombardment
Gaza Doctors Among Those Killed
Palestinian father leaves hospital and begs to hold body of his son for "one last kiss."
GAZA CITY (May 17, 2021) — A week's worth of heavy bombardment in Gaza has obliterated a number of buildings and roads, impeding emergency service access to locations affected by the attacks. According to Palestine's Ministry of Information, over 1,000 residential units have been damaged due to Israeli air strikes, as well as 36 schools and primary healthcare clinics.
The Ministry of Information estimates that $18m worth of damage has been done to streets and infrastructure in the besieged Gaza Strip.
In Gaza, an air strike that struck close to the Remal medical clinic, school and orphanage has caused further strain on health facilities in the area.
Speaking to Middle East Eye's correspondent on the ground, eyewitnesses recounted scenes of terror, and questioned why key locations were being targeted.
"If the Ministry of Health is no longer safe, then where can we be safe?" one man said. "These are war crimes, and it's not acceptable to stay silent about it."
As plumes of smoke engulfed the area, other key locations such as the Ministry of Health, NGO offices and the Reuters Gaza bureau were also impacted by the bombardment.
"No one is safe in the Gaza Strip, no one here is safe. In our homes we are being targeted, children are being targeted, women, the elderly, the offices of the Ministry of Health, everything is destroyed. Why have they destroyed the building immediately next to the Ministry of Health?" another local resident told Middle East Eye.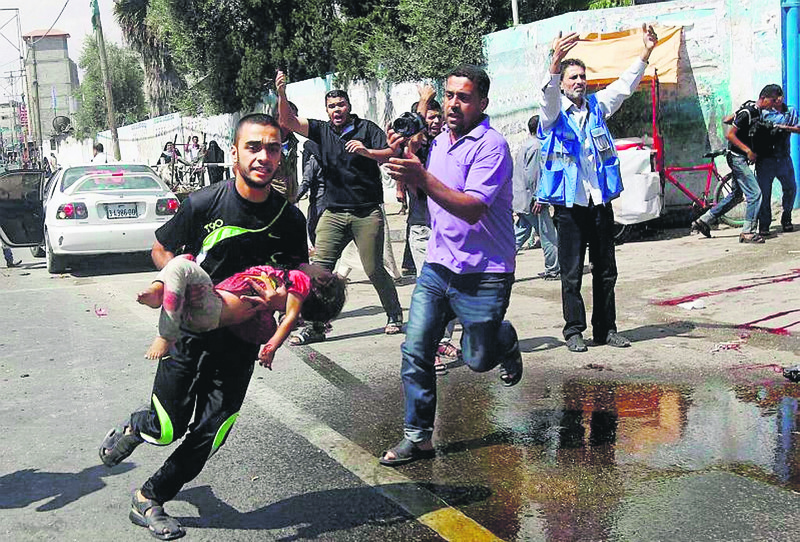 'Stronger Than Previous Campaigns'
Doctors Without Borders (MSF) has said the pattern of Israeli bombings is unprecedented, even given the state's previous bombing campaigns in the besieged territory.
"The Israeli bombing is incredibly heavy and stronger than previous bombing campaigns," said Hellen Ottens-Patterson, the head of MSF's mission in Palestine. "Emergency health workers are taking incredible but necessary risks to move around … our teams were confronted with serious injuries caused by the Israeli police to men, women and children," she added.
Online, people have lambasted the Israeli military over their targeting of key roads and accessways, which have prevented ambulances from reaching healthcare centres and hospitals. A number of rights organisations have also condemned the targeting of humanitarian workers, civilians and journalists.
Among those killed by Israel were two leading doctors, identified as Ayman Abu al-Auf and Moean Alalol.
In a press conference in Gaza on Sunday, health officials called for the protection of medical staff and facilities. They said their ability to help victims was hindered due to the Israeli air strikes and warned that a prolonged bombing campaign by Israel could have devastating humanitarian consequences.
Posted in accordance with Title 17, Section 107, US Code, for noncommercial, educational purposes.
Gaza Doctor Describes Deaths of Fellow Doctors and
Entire Families Killed by Israeli Attacks on Gaza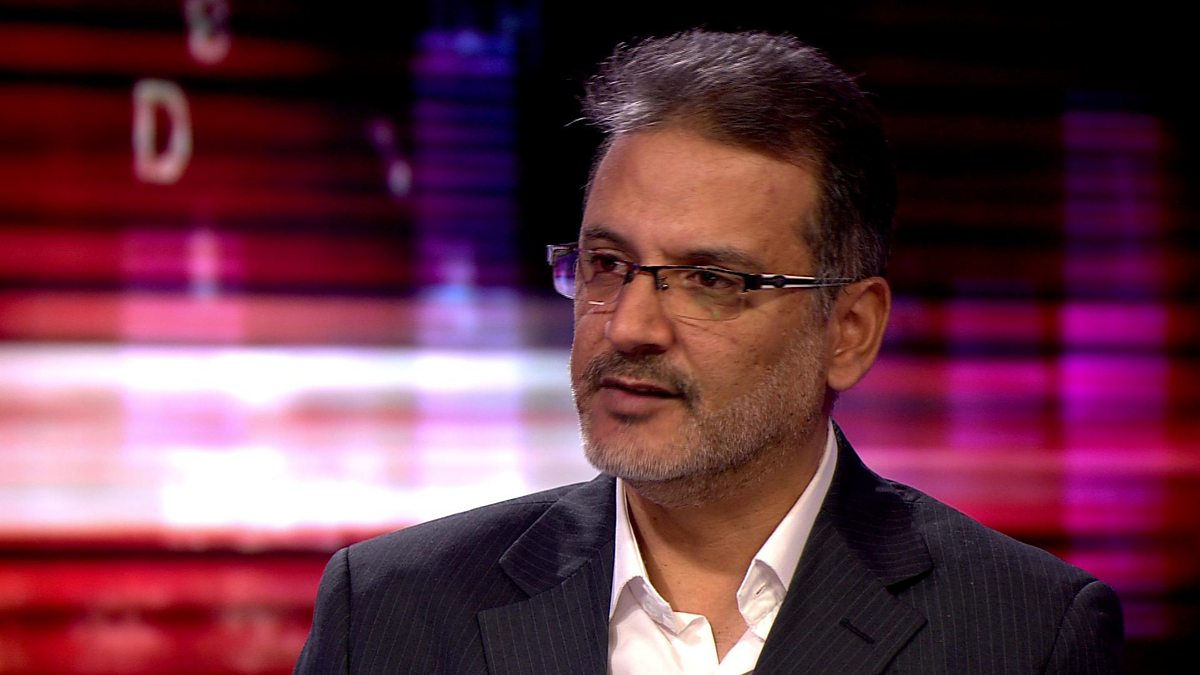 Col. Ann Wright (ret.) / AntiWar.com
(May 18, 2021) — On May 16, 2021, Dr. Yasser Abu Jamei, the Director General of the Gaza Community Mental Health Programme wrote the following powerful letter to the world about the physical and mental effects of deadly and horrific 2021 Israeli bombing of Gaza.
Twelve years ago in January 2009 Medea Benjamin, Tighe Barry and I got into Gaza days after the 22 day Israeli attack on Gaza ended with 1400 Palestinians killed, including 300 children, and hundreds of other unarmed civilians, including more than 115 women and some 85 men aged over 50 during Israeli military attack named "Cast Lead" and visited al Shifa hospital to hear the stories of doctors, nurses and survivors to write articles to mobilize support for Gaza. In 2012 we again went to al Shifa hospital that Dr. Abu Jamei speaks of in his letter after the 5-day Israeli attack to bring a check to help with medical supplies for the hospital.
Accounts of the brutal injuries done to citizens of Gaza by the indiscriminate Israeli attacks in 2009, 2012 and 2014 have been described in articles in 2012 and 2014.
Dr. Yasser Abu Jamei's May 16, 2021 letter:
"After Saturday's bombing raids in the heart of Gaza City killing at least 43 people including 10 children and 16 women, Gazans are once again struggling with traumatic memories. The atrocities that are happening now bring memories. Israeli planes have shattered our families so many terrifying and memorable times for decades. For instance, over and over again for three weeks during Cast Lead in December 2008 and January 2009; seven weeks in July and August 2014.
Collapsed buildings' blocks and gaping holes in Alwehdah Street where there was normal life a week ago are traumatic sights, triggering memories of those earlier atrocities.
Today there are hundreds of injured people to be cared for in our crowded hospitals which are desperately short of many supplies because of the years of Israeli siege. Huge efforts are ongoing by the community to search for people under the wreckage of the buildings.
Among the people who were killed: Dr Moen Al-Aloul, a retired psychiatrist who treated thousands of Gazans at the Ministry of Health; Mrs Raja' Abu-Alouf a devoted psychologist who was killed together with her husband and children; Dr Ayman Abu Al-Ouf, with his wife and two children, an internal medicine consultant who was leading the team treating patients with COVID at Shifa hospital.
Memories of every previous trauma are impossible to forget because all of us in Gaza always live lacking a sense of safety. The Israeli drones have never left the sky over us between 2014 and 2021. Shelling continued to happen during random nights. Although the shelling was infrequent, it was enough every time to remind us all of what we have been exposed to and will be again.
The weekend's attack took place without any warning. It's yet another massacre. Just an evening earlier ten people were killed including eight children and two women. One family of seven was wiped out except for just the father and a three month old baby. The father lived because he was not at home, and the baby was saved after being found under the wreckage, protected by his mother's body.
These are not new scenes for Gazans, unfortunately. This is something that keeps happening throughout these offensives. During the 2014 offensive it was reported that 80 families were killed with no one left alive, just removing them from the records. In 2014 in one single attack, Israel destroyed a three story building that belong to my extended family, killing 27 people including 17 children and three pregnant women. Four families were simply not there anymore. A father, and a four year old son were the only survivors.
Now the news and fears of a possible land invasion are overwhelming us with yet other devastating memories as we confront each new horror.
One barbaric attack has included 160 jetfighters attacking for over 40 minutes in the very northern areas of the Gaza Strip, accompanied by artillery shelling (500 shells) that hit the eastern side of Gaza City and northern areas. Many houses were destroyed, though most of the people were able to escape from their homes. It is estimated that as many as 40,000 people have headed yet again to UNRWA schools or to relatives, seeking shelter.
To most Gazans, this is a reminder of the first attack in 2008. It was Saturday 11.22 am when 60 jetfighters started bombing the Gaza Strip terrorizing everyone. At that moment, most school children were in the streets either returning from the morning shift or going to the afternoon shift. While children started running, terrified, in the streets, their parents at home were distraught not knowing what had happened to their children.
Families being displaced now is a painful reminder of the huge displacement of 2014 when 500,000 people were internally displaced. And when the ceasefire came, 108,000 could not return to their destroyed homes.
People have now to deal with triggers to all these previous traumatic events, and more. This makes natural healing processes more complicated and in some cases it causes a relapse of symptoms. We always try to explain that Gazans are not in a post-traumatic condition, but in an ongoing condition that needs deeper attention.
This needs the right intervention. It is not clinical, but moral and political intervention. An intervention from the outside world. An intervention that ends the root of the problem. One that ends the occupation, and gives us our human right to a normal family life rooted in the feeling of safety no child or family in Gaza knows.
Many people in our community have been calling us in the clinic from day one. Some were people working in hospitals, or in the NGO sector. Some appealed through our Facebook page asking about GCMHP services as they see traumatized people on every side, and feel a desperate need for our services.
Our staff are part of the community. Some of them had to leave their homes. They need to feel safety and be secure in order to help others. But still, without that safety they are still devoted to the organization and to the community. They feel a great responsibility for their vital role supporting the psychological wellbeing of Gazans. They are totally and tirelessly available.
Over the weekend we made public the mobile numbers of most of our technical staff. On Sunday our toll free line resumed operating, and from 8 am to 8 pm it will be ringing these days. Our FB page started to raise awareness for parents on how to help deal with children and stress. It is true that we have not had the chance to prepare new material, but our library is a very rich one with our products and it's time to harvest the wisdom and support in our YouTube library. Perhaps this is not our best intervention, but definitely it is the most that we can do in these circumstances to provide Gazans with strength and skills in coping inside their terrified families.
As of Sunday evening, 197 people have already been killed, including 58 children, 34 women, 15 elderly people and 1,235 are injured. As a psychiatrist I can say that the invisible psychological toll on everyone from the youngest to the oldest is acute – from fear and stress.
It is a moral imperative for the world to look straight at us, see us, and commit to intervention to save Gazans' valuable creative lives by giving them the sense of safety every human needs."
End letter from Dr. Yasser Abu Jamei.
Israel Targets Doctors Without Borders Clinic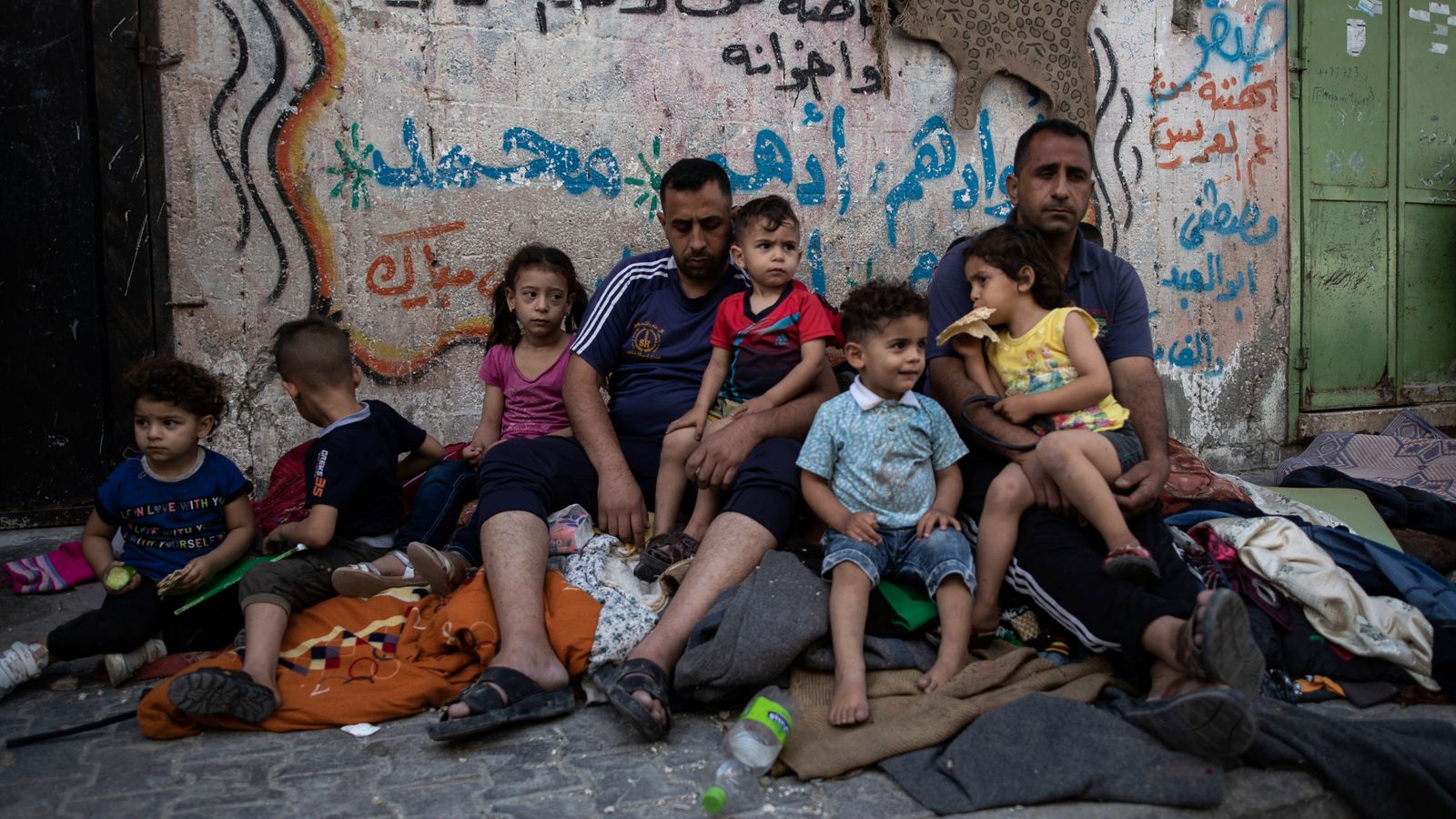 Israeli strikes damaged at least three hospitals in Gaza, as well as a clinic run by Doctors Without Borders. A number of doctors have also been killed in the Israeli airstrikes, including Dr. Ayman Abu al-Ouf, who headed the coronavirus response at Shifa Hospital, Gaza's largest hospital. He and two of his teenage children died in an Israel airstrike on their home. Another prominent doctor from the Shifa Hospital, the neurologist Mooein Ahmad al-Aloul was also killed in an airstrike on his home. The Palestinian Center for Human Rights said the Israeli airstrikes have erased entire residential neighborhoods and left earthquake-like destruction.
According to Democracy Now, on Sunday, May 16, Israel killed at least 42 Palestinians in Gaza in the deadliest day so far as Israel bombarded the besieged area with airstrikes, artillery fire and gunboat shelling. Over the past week, Israel has killed nearly 200 Palestinians (Monday morning reporting), including 58 children and 34 women. Israel has also destroyed over 500 homes in Gaza, leaving 40,000 Palestinians homeless in Gaza.
Meanwhile, Israeli security forces and Jewish settlers killed at least 11 Palestinians in the West Bank Friday in the deadliest day there since 2002. Hamas is continuing to fire rockets into Israel, where the death toll has reached 11, including two children. One Israeli airstrike on a Gaza refugee camp killed 10 members of the same extended family, including eight children.
Ann Wright is a retired US Army Colonel and a former US diplomat who resigned in 2003 in opposition to the US war on Iraq. She has been to Gaza many times and has participated in voyages of the Gaza Freedom Flotilla to break the illegal Israeli naval blockade of Gaza.
Posted in accordance with Title 17, Section 107, US Code, for noncommercial, educational purposes.