ACTION ALERT: Call Congress to Act against Gaza Violence
Jon Rainwater / Peace Action
(May 19, 2021) — The violence in Gaza kills more civilians every day, with Israel indicating that its offensive there could go on "for days" longer. Israeli airstrikes have now killed at least 219 people, including 63 children, and injured more than 1,500 others in the current round of violence. A total of 12 people have died in Israel as a result of Palestinian militant fire, including two children.
Military escalation and violence will do nothing to make either Palestinian or Israeli civilians safer in the short or long term. Rather, they will increase suffering. The US and the international community cannot sit by and allow this tragedy to get worse.
The violence in Gaza comes after weeks of increasing violence against Palestinians in Jerusalem. Over the last several weeks Palestinians have experienced attacks on worshipers in Al-Aqsa mosque, the destruction of Palestinian homes and threats of forced displacement in the Sheikh Jarrah neighborhood, restrictions on access to Jerusalem for prayers, settler violence in the West Bank, and more. These actions, all of which occurred during the holy month of Ramadan, have directly led to this bombing and rocket fire.
With nearly $4 billion in annual military aid to Israel, the US is a direct enabler of this violence. Today, I'm asking you to call your members of Congress to demand they act to bring an end to these attacks.
Here's what I need you to do:
1) Dial the Congressional switchboard at 202-224-3121.
2) Ask to speak to your House representative.
3) When reached, urge the representative to:
• Call for an immediate cease-fire in Gaza.
• Support a Joint Resolution to block a $735 million weapons sale to Israel.  
• Co-sponsor Rep. Betty McCollum's (D-MN) The Palestinian Children and Families Act (H.R. 2590), which would help ensure that no US funds are used to violate Palestinian human rights, creating accountability with how US tax dollars are used by Israel.
Gaza is home to 2 million Palestinians, more than half of whom are children. If Israeli military attacks continue, it is likely that hundreds will be killed, tens of thousands will be left homeless, and the already dire humanitarian situation in Gaza will further deteriorate. Please, take a brief moment today to contact your members of Congress and demand that they take action to bring an end to the violence in Gaza.
Thank you for acting for peace,
Peace Action, P.O. Box 8637, Silver Spring, MD 20907
Gaza's Children Being Killed by Israel's Weapons Supplied by US
Rewan Al-Haddad / The SumOfUs
(May 19, 2021) — Israel has killed over 219 people in Gaza – including at least 62 children. And they're using US weapons to do it.
But now Congresswoman Alexandria Ocasio-Cortez is introducing a resolution to suspend weapon sales to Israel, and it already has 6 cosponsors.
But it needs much more support to make any real difference. Will you call your representative and urge them to support the push to suspend weapon sales to Israel? Below are some talking points to help you.
Find your representative's contact info
A few talking points — but the more personalized your message, the better!
I'm with the SumOfUs community and I strongly urge representative X to support the resolution to halt weapon sales to Israel;
It's time to end the US policy of unconditional military arms sales, particularly to governments like Israel that are using US-made weapons to commit war crimes;
Has representative X taken a stance on this issue yet?
If you call, reply to this email to let me know how it goes. This phone call will take 2 minutes to make, and could have massive impact. Here's the link again:
Find your representative's contact info
So far Biden's response to the violence has been utterly shameful, but this resolution offers an opportunity to shift how Congress deals with Israel. And while it feels like this issue is out of our control, we actually have tremendous leverage as voters. So let's keep up the pressure until we see an end to these horrific attacks. 
Progressive Legislators to Introduce Resolution Blocking Bomb Sale to Israel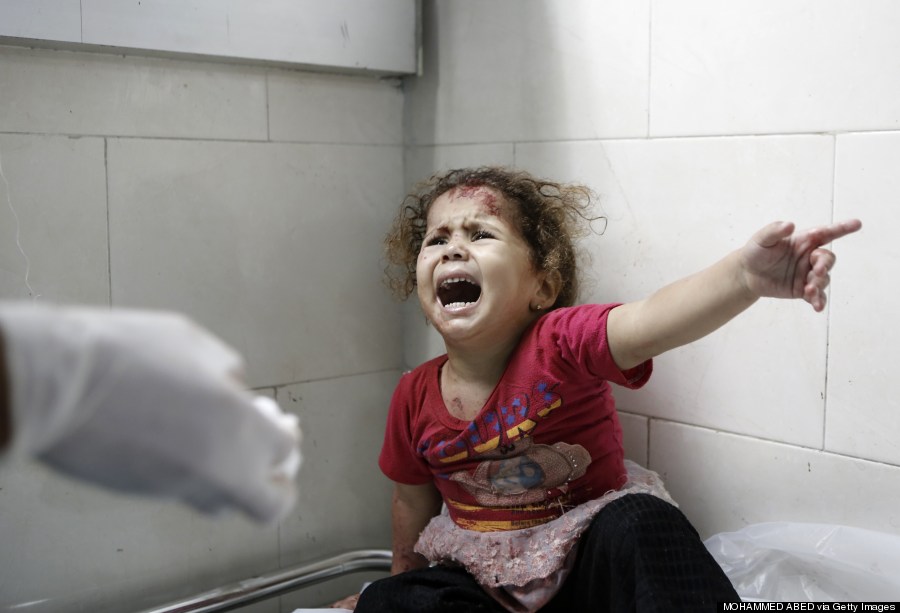 (May 19, 2021) — Amidst Israel's devastating assault on Gaza, New York Congresswoman Alexandria Ocasio-Cortez, Wisconsin Congressman Mark Pocan, and Michigan Congresswoman Rashida Tlaib are preparing to introduce a resolution that would block the United States' planned $735 million sale of bombs to Israel, according to an early draft of the legislation obtained by Jewish Currents.
The resolution would halt the planned transfer of so-called JDAMs, or Joint Direct Attack Munitions, and of Small Diameter Bombs, both of which are bombs outfitted with special guidance systems to hit their intended targets. Both types of explosive are made by the Chicago-based weapons manufacturer Boeing. Israel has used JDAMs and Small Diameter Bombs in its current attack on Gaza, according to Al Jazeera Arabic.
"At a time when so many, including our President, support a ceasefire, we should not be sending 'direct attack' weaponry to Prime Minister Netanyahu to prolong this violence. It is long past time to end the US policy of unconditional military arms sales, particularly to governments that have violated human rights," read an email from Ocasio-Cortez's office obtained by Jewish Currents that called on her congressional colleagues to support her bill.
In addition to Ocasio-Cortez, Pocan, and Tlaib, co-sponsors include Reps. Cori Bush, Andre Carson, Pramila Jayapal, Betty McCollum, Ilhan Omar, and Ayanna Pressley. Organizations backing the bill include IfNotNow, Center for Constitutional Rights, Friends Committee on National Legislation, Jewish Voice for Peace, Churches for Middle East Peace, and Defense for Children International–Palestine.
The resolution Ocasio-Cortez will introduce is known as a joint resolution of disapproval (JRD). Once introduced, the Speaker of the House, currently Nancy Pelosi, typically refersthis type of bill to the House Foreign Affairs Committee (HFAC), which has jurisdiction over arms sales. In this case, a few HFAC members have already expressed criticism of the proposed sale — including Reps. Joaquin Castro and Ilhan Omar, who have come out in opposition to it.
"It would be appalling for the Biden Administration to go through with $735 million in precision-guided weaponry to Netanyahu without any strings attached in the wake of escalating violence and attacks on civilians," Omar said in a statement. "If this goes through this will be seen as a green light for continued escalation and will undercut any attempts at brokering a ceasefire." 
Still, it's unlikely the resolution will get past the entire 51-member committee, which includes a number of well-known pro-Israel legislators on both the Democratic and Republican sides. The other obstacle to the resolution getting anywhere is that any JRD on arms sales to Israel (as well as to NATO members) can only be considered for 15 days after Congress is notified of a planned sale. Because Congress was informed of this sale on May 5th, the House only has until May 20th to consider it. (However, if a senator introduced a resolution before the end of May 20th, the bill would be required to get a vote in the Senate.)
New York Congressman and HFAC Chairman Gregory Meeks said Monday that he planned to delay the arms sale, but then backtracked on Tuesday. "It is my understanding from Chairman Meeks that he's not going to send a letter, and the reason is the administration has agreed to have some discussions with the members of the Foreign Affairs Committee," said Rep. Steny Hoyer, the House Democratic Majority Leader and a stalwart defender of Israel, in announcing Meeks' about-face.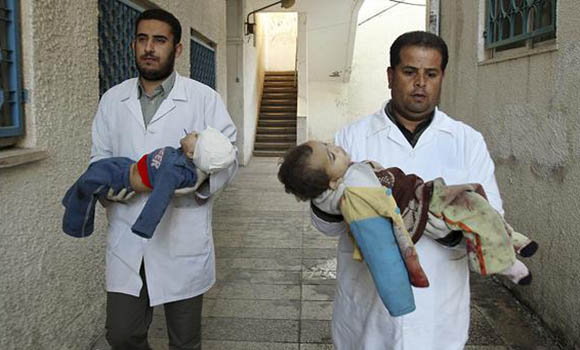 "This is a historic day. Although this JRD has a short shelf-life, it's a game changer," said Raed Jarrar, advocacy director for the human rights group Democracy for the Arab World. "Congress has never attempted to block an arms sale to Israel before, and it sends a clear message to the Israeli government that its days of impunity are coming to an end."
Even if it doesn't pass, the resolution could set up an unprecedented debate in the House of Representatives on the propriety of a bomb sale to Israel. As such, the proposed legislation is a rebuke of the Biden administration's policy of facilitating the flow of weapons to a country that has killed at least 220 Palestinians in ten days, including 63 children. The US gives Israel $3.8 billion in annual military assistance, money that is used to purchase American weaponry. Some of that weaponry is used by Israel in airstrikes on  Gaza—which is currently under an Israeli-imposed land, air, and sea blockade — while other types of weaponry, like rifles and tear gas, have been used by Israeli soldiers in the occupied West Bank.
"The harsh truth is that these weapons are being sold by the United States to Israel with the clear understanding that the vast majority of them will be used to bomb Gaza," Tlaib said in a statement. "Approving this sale now, while failing to even try to use it as leverage for a ceasefire, sends a clear message to the world — the US is not interested in peace, and does not care about the human rights and lives of Palestinians. You cannot claim to support human rights and peace on Earth and continue to back the extremist Netanyahu regime, it's that simple."
The bill is a stark signal of progressive Democrats' anger over Israel's punishing assault on Gaza. On May 14th, in an unprecedented show of dissent from the House floor, seven Democratic representatives — Ayanna Pressley, Cori Bush, Betty McCollum, Ilhan Omar, Mark Pocan, Rashida Tlaib, and Ocasio-Cortez — delivered sharp critiques of Israel's war on Gaza. "The president and many other figures this week stated that Israel has a right to defend itself, and this is a sentiment that's echoed across this body. But do Palestinians have a right to survive? Do we believe that?," said Ocasio-Cortez in her House speech. "If so, we have a responsibility to that." 
In a press release about the resolution, Ocasio-Cortez added, "For decades, the US has sold billions of dollars in weaponry to Israel without ever requiring them to respect basic Palestinian rights. In so doing, we have directly contributed to the death, displacement and disenfranchisement of millions."
This is a developing story and has been updated. It has also been corrected to reflect that Reps. Pocan and Tlaib, in addition to Ocasio-Cortez, are preparing to introduce the legislation.
Alex Kane is a Jewish Currents contributing writer and a journalist who writes on the politics of Israel/Palestine in the US.