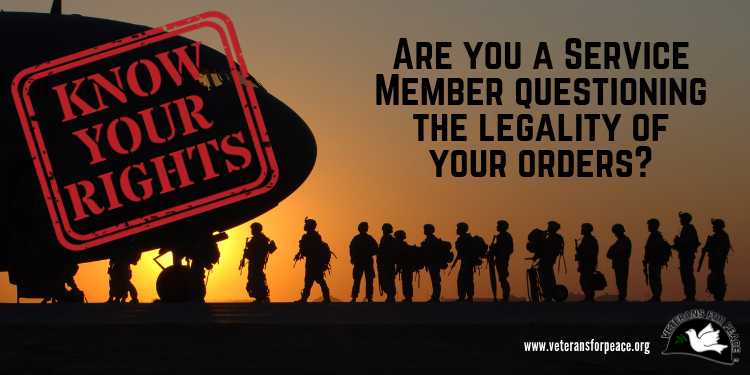 War Is Not Inevitable
They say "war is natural" but most countries are not at war.
If war were natural, we wouldn't have to train people to kill.
If war were natural, soldiers wouldn't suffer from PTSD.
— Leah Bolger, former US Navy Commander, former president of Veterans For Peace and current president of World BEYOND War
F— War
Veterans for Peace
(Memorial Day 2021) — We are tired of parades, memorials and pageantry.
Take back your "thank you for your service" and 50% off sales.
We want people to live without threats of US bullets and bombs.
We remember the enormous loss of civilian life that is forgotten in today's memorials and hidden from view in the US consciousness. America has no space on its calendar to memorialize these victims.
We grieve the loss of friends and the death of veterans unable to forget the tragedies and forgive themselves.
We are ANGRY that there is a holiday that glorifies nationalism and patriotism and ignores the trauma that US militarism enacts all over the globe.
We are filled with rage as we continue to watch the empty political platitudes from the two largest political parties praising soldiers and veterans as they continue to send them off to wars that line the pockets of the rich.
We are frustrated that mainstream media and popular culture glorifies US militarism.
We are exhausted from nightmares of our participation and the images of ongoing trauma from a system of violence we once propped up. We live with the wounds of our moral injuries, scabs that we can't let heal for fear we'd recreate the injury
On Memorial Day we don't want to remember and we are afraid we will forget.
All we know for sure is…
F— War 
Michael Flynn Tells QAnon Conference the US Should Have a Coup 'Like Myanmar'
Kelsey Vlamis / Business Insider
(May 31, 2021) — Michael Flynn, who served as President Donald Trump's national security adviser, told a crowd at a QAnon conference in Dallas, Texas, this weekend that the US should have a coup like the one in Myanmar.
On February 1, Myanmar's military overthrew its democratically elected government and arrested its leaders. The coup immediately sparked protests across the country, prompting the junta to launch a campaign against its own citizens.
Upwards of 800 Burmese people, including at least 40 children, have been killed, according to Myanmar's Assistance Association for Political Prisoners. More than 4,000 people have been arrested.
Flynn, who has become a prominent figure in the QAnon conspiracy theory, was a main attraction at the event, held at the Omni Hotel in Dallas.
In a video shared on Twitter, an attendee asks Flynn: "I want to know why what happened in Myanmar can't happen here."
The crowd immediately cheers, followed by Flynn's response: "No reason. I mean, it should happen here."
QAnon communities have praised the Myanmar coup and endorsed the idea that it should happen in the US, according to Media Matters for America.
In 2017, Flynn pleaded guilty to lying to the FBI about his communications with Russia. He later accused the Justice Department of entrapment and moved to withdraw his guilty plea. In November, Trump pardoned him.
More than 120 Retired Military Officers Question Biden's Election
Bill Bostock / Business Insider
(May 12, 2021) — More than 120 retired US military leaders have signed an open letter appearing to advance a false conspiracy theory that the 2020 election was rigged and questioning President Joe Biden's mental capacity to serve.
"Without fair and honest elections that accurately reflect the 'will of the people' our Constitutional Republic is lost," said the letter released Tuesday by "Flag Officers 4 America," and signed by 124 former admirals and generals.
"The FBI and Supreme Court must act swiftly when election irregularities are surfaced and not ignore them as was done in 2020."
On its website, Flag Officers 4 America says it is a collection of "retired military leaders who pledged to support and defend the Constitution of the US against all enemies, foreign and domestic."
In the letter, the signatories, many of whom have been out of active service for decades, also addressed concerns over Biden's health.
"The mental and physical condition of the Commander in Chief cannot be ignored. He must be able to quickly make accurate national security decisions involving life and limb anywhere, day or night," the letter said.
The Defense Department declined to comment….
In the Tuesday letter, the Flag Officers 4 America signatories also laid out what they deem to be the major threats facing the US, namely the rise of China, the rejoining of the Iran nuclear deal, immigration, and the ending of the Keystone Pipeline project.
The signatories also called for the removal of Section 230, a part of US law that shields tech companies from legal liability. Trump called for the section to be removed last year after Twitter flagged two of his tweets about mail-in voting.
"Our Nation is in deep peril," the signatories wrote in the introduction to the letter.
"We are in a fight for our survival as a Constitutional Republic like no other time since our founding in 1776. The conflict is between supporters of Socialism and Marxism vs. supporters of Constitutional freedom and liberty."
Several military experts told Politico the letter was an outright partisan attack and dangerous.
One serving Navy officer told Politico the letter was "disturbing and reckless" while Jim Golby, an expert in civil-military relations, told the outlet it was a "shameful effort to use their rank and the military's reputation for such a gross and blatant partisan attack."
The letter's organizer, Maj. Gen. Joe Arbuckle, told Politico: "Retired generals and admirals normally do not engage in political actions, but the situation facing our nation today is dire. … We are facing threats greater than at any other time since our country was founded. To remain silent would be a dereliction of duty."
Posted in accordance with Title 17, Section 107, US Code, for noncommercial, educational purposes.