Lawmakers Fume Over Acting Navy Secretary's Call
To Cancel Nuclear Sea-Launched Cruise Missile
Sarah Cammarata / Stars and Stripes
WASHINGTON (June 11, 2021) — House and Senate lawmakers voiced concern Thursday over the acting Navy secretary's move to cancel the service's nuclear sea-launched cruise missile in fiscal 2023 as top defense leaders said they had not been briefed on the decision.
"I think we're all shocked to have heard the news of the acting secretary of the Navy appearing to take action to zero out the sea-launched cruise missile. This is something that is incredibly important," said Rep. Mike Turner of Ohio, the ranking Republican on the House Armed Services Committee subpanel on strategic forces.
"We know that the Nuclear Posture Review isn't underway, and yet we have the first steps toward actions that would be unilateral disarmament," Turner said during the committee's hearing to review the fiscal 2022 budget proposal for nuclear forces.
Multiple media outlets reported this week that acting Navy Secretary Thomas Harker directed the service in a June 4 memo to "defund [the] sea-launched cruise missile."
The 2018 Nuclear Posture Review — an examination of US nuclear policy that occurs when a new administration takes office — supported pursuing this type of missile. The strategy under former President Donald Trump's administration called for expanding the role and capability of the US nuclear arsenal.
The Defense Department's Melissa Dalton testified Thursday that the review by President Joe Biden's administration is "on the cusp" of commencing. Biden has said he wants to reduce reliance on nuclear weapons.
"The sole purpose of the US nuclear arsenal should be deterring — and if necessary, retaliating against — a nuclear attack," Biden's campaign said in an online statement before the president's election.
In a Senate Armed Services Committee budget hearing Thursday, Defense Secretary Lloyd Austin and Army Gen. Mark Milley, chairman of the Joint Chiefs of Staff, said they had not been briefed on the memo about the sea-launched cruise missile.
At the House hearing, Turner asked whether Vice Adm. Johnny Wolfe, the Navy's director of strategic systems programs, had been consulted about the missile.
"I was not privy to it before it was actually signed. But my understanding is, for the [Navy secretary] it was part of a deliberate process to start the dialogue for building the next [Program Objective Memorandum] … in starting that dialogue he does point out that it is not a decision," Wolfe testified.
"It's a hell of a way to start a dialogue, to call for the canceling," Turner replied.
Copyright 2021 Stars and Stripes. All rights reserved. This material may not be published, broadcast, rewritten or redistributed.
Pentagon Leaders Not Consulted On Acting SecNav's
Memo To Scrap Sea-Launched Cruise Missile
Matthew Beinart / Defense Daily
(June 10, 2021) — The top officials at the Pentagon told lawmakers Thursday they were not consulted on a memo from the acting Navy secretary that advised stopping development of a nuclear-tipped sea-launched cruise missile (SLCM).
Defense Secretary Lloyd Austin and Army Gen. Mark Milley, the joint chiefs chairman, told the Senate Armed Services Committee that no such decision has been finalized and that any potential adjustment would be informed by the administration's upcoming nuclear posture review.
"I'm not familiar with the memo nor was I consulted, but as soon as we're done here I'll go find that memo and get consulted," Milley said, with Austin adding that he has also not seen the memo.
Reports this week detailed a memo from Thomas Harker, the acting Navy secretary, sent to the undersecretary of the Navy, the commandant of the Marine Corps, the chief of naval operations, the service's general counsel, and its chief information office that called for defunding SLCM as part of the service's next five-year planning guidance (Defense Daily, June 8).
Sen. Deb Fischer (R-Neb.) pressed Austin and Milley on the memo and cited concerns that such a policy decision would be made by an official serving in an acting capacity.
"This memo was signed June 4, that's just one week after the Department of Defense submitted a budget request that asked for $5 million to continue to study that [SLCM] concept and NNSA requested $10 million to conduct its own assessment," Fischer said. I find it very concerning that an acting service secretary, who hasn't been confirmed by the Senate, is making a decision like this, outside of any review process without analysis or input from OSD policy, from nuclear matters, the joint chiefs or STRATCOM and without taking to other agencies or having, it seems, any discussions with our allies."
Austin said that this was likely an "internal department memo," reiterating that the Pentagon still supports the SLCM funding requested in the budget.
"That memo has to be pre-decisional because of where we are in the process. And so I don't feel comfortable commenting on his memo," Austin said.
HASC, SASC GOP Leaders Concerned over Possible Cancellation of Navy's Nuclear SLCM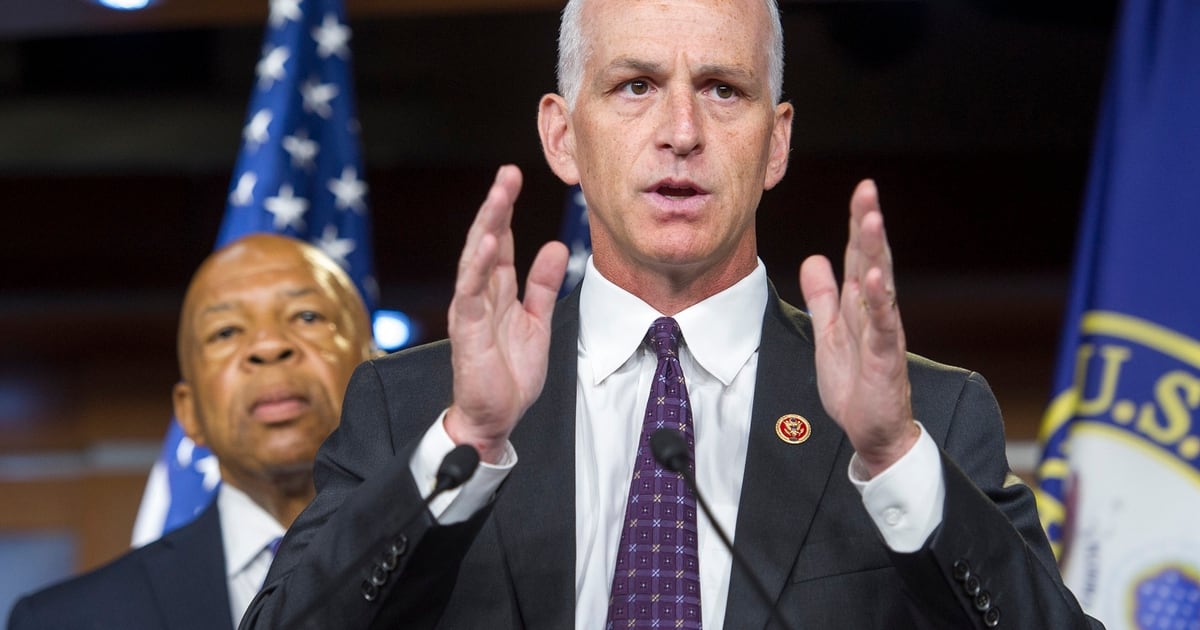 Richard R. Burgess / Seapower Magazine
WASHINGTON, DC — US Representative Mike Rogers (R-Alabama) and US Senator Jim Inhofe (R-Oklahoma), the ranking members of the House and Senate Armed Services Committees, have expressed deep concern following reports that the acting secretary of the Navy plans to cancel a Nuclear Sea-Launched Cruise Missile (SLCM-N).
The lawmakers noted the decision comes "after submission of the fiscal 2022 budget and before the completion of a Nuclear Posture Review (NPR)."
Their statement reads:
"Reports that an Acting Secretary of the Navy would cancel a new Nuclear Sea Launched Cruise Missile after submission of the FY22 budget, and before a Nuclear Posture Review has been started — much less completed — is bewildering and short-sighted. The Biden administration has decided to project weakness ahead of a summit with Vladimir Putin — another gift to our adversaries. We have serious questions for senior Pentagon leaders on this reported decision and how it was reached."
Rogers, speaking March 22 during a webinar of the Defense Writers Group, was asked by Seapower about the future of the planned SLCM-N called for in the Defense Department's 2018 NPR.
The NPR said "SLCM will not require or rely on host nation support to provide deterrent effect. They will provide additional diversity in platforms, range, and survivability, and a valuable hedge against future nuclear 'break out' scenarios."
The review said the "SLCM will provide a needed non-strategic regional presence, an assured response capability. It also will provide an arms-control-compliant response to Russia's noncompliance with the Intermediate-range Nuclear Forces Treaty, its nonstrategic nuclear arsenal, and its other destabilizing behaviors."
The HASC chairman, Rep. Adam Smith, D-Washington, has stated his opposition to the low-yield warhead and SLCM as being destabilizing to the nuclear balance.
Posted in accordance with Title 17, Section 107, US Code, for noncommercial, educational purposes.