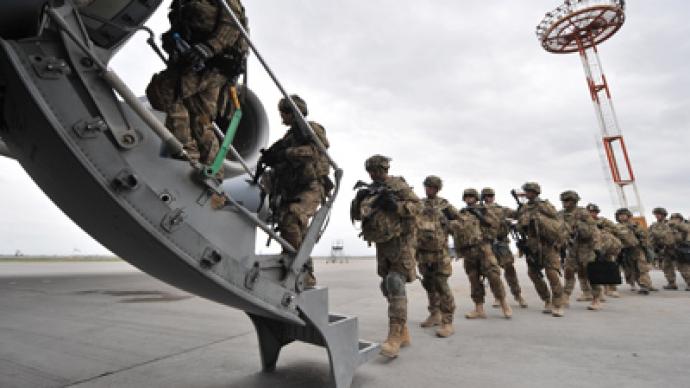 Why Pakistan Must Not Agree to a US Military Base in Balochistan
A US base will be deeply unpopular in Pakistan and stress ties with its neighbors. Critically, it will produce a new generation of militants in Pakistan.
Abdul Basit / South China Morning Post
(June 11, 2021) — As the US withdraws from Afghanistan, its demand for a military base in Pakistan to gather intelligence on groups such as al-Qaeda and Islamic State, and to execute radar surveillance counterterrorism operations on Afghanistan, has left Pakistan in a bind.
Though desperate to maintain its relevance to the US post-Afghanistan, Pakistan cannot afford to alienate China, its partner in the US$62 billion China-Pakistan Economic Corridor. Also, Pakistan cannot afford to antagonize the Afghan Taliban.
After the media leaked news of secret military base negotiations, Washington said the talks are deadlocked, while Islamabad portrayed the impasse as a "no".
Yet Pakistan has a history of covertly giving military bases to the US. It denied giving the Peshawar Badaber airbase to the US in the 1960s until Russia shot down a US surveillance plane that took off from it.
It also denied giving the US the Shamsi airbase until the 2011 NATO attack in a US-led clash killed 24 Pakistani soldiers, and an unhappy Pakistan expelled US forces from Shamsi. Given this history, few are taking Pakistan's denial seriously.
Giving the US a military base in the southwestern Balochistan province will have far-reaching political, diplomatic and security implications for Pakistan.
But refusing may mean further diplomatic isolation from the US, more pressure through multilateral institutions such as the International Monetary Fund and the Financial Action Task Force, and a shifting of the blame of US policy failures in Afghanistan on Pakistan as the principal backer of the Afghan Taliban.
Pakistan will also face a severe backlash from its public, who are highly antagonistic towards the American war in Afghanistan, and pressure from Iran, China and Russia, who all see US presence as the major cause of the forever war and a direct threat to their regional interests and national securities.
China, in particular, will be highly uncomfortable with a US base in Balochistan, where most of the China-Pakistan Economic Corridor projects are. The Shamsi airbase is just 400km (250 miles) from Gwadar port.
While the US presence and its counterterrorism efforts could secure China's investments in Balochistan, Beijing is still likely to be perturbed, given US hostility towards the Belt and Road Initiative.
For Pakistan, giving the US a base would set back its efforts to broaden bilateral ties away from Afghan-centric and security-driven transactions – and pose serious security implications.
War Garbage: The Trash the Pentagon Leaves Behind
Posted in accordance with Title 17, Section 107, US Code, for noncommercial, educational purposes.