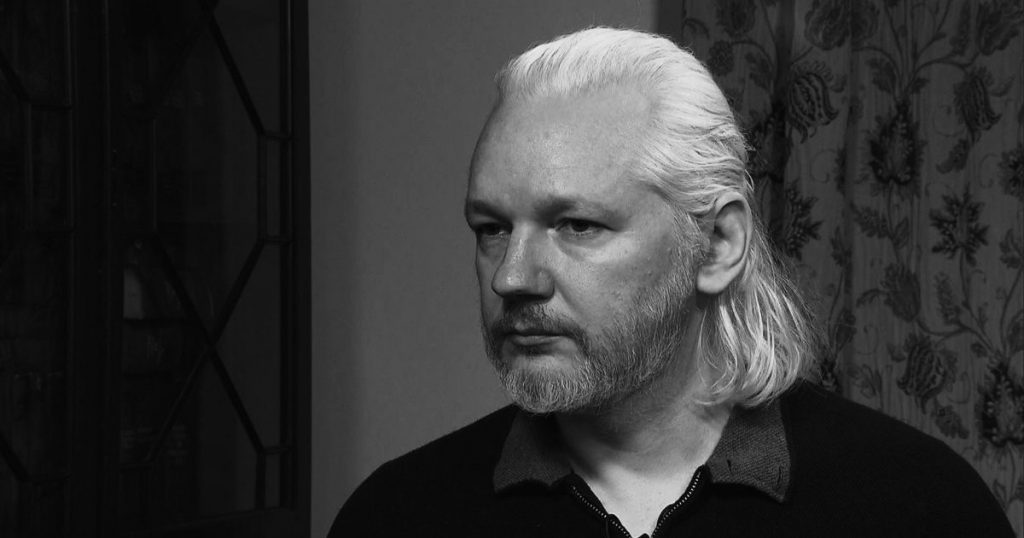 Australian Politicians Call on President Biden to Drop the Charges Against Julian Assange
Dr. Alison Broinowski AM / Australians for War Powers Reform
AUSTRALIA (July 1, 2021) — MPs and Senators urge the US Government to revoke its appeal of the UK judgment against extradition.
In a one-minute, 30-second video message to US President Joe Biden, 11 Australian politicians from across the political spectrum have appealed to the US Government to drop its Espionage Act and computer intrusion charges against Australian citizen, Julian Assange.
Dr. Alison Broinowski AM is the Acting President of Australians for War Powers Reform
ACTION ALERT: Free Julian Assange, Before It's Too Late
This is aglobal petition to Free Julian Assange and to stopthelegal precedentbeing established of a USA Extradition for a non-USA journalist that exposed USA war crimes.
This petition is the largest petition in history to have been presented to the International Criminal Court (The Hague). This is also the largest petition in history to have been successfully Tabled (accepted into Parliament) in both houses of the Australian Parliament.
On January 4, 2021 this petitioned campaign helped secure a "Stop to the USA Extradition". Together with many individuals and teams around the world we are now on a pathway to Free Julian Assange.
Unfortunately however, as of January 11, 2021 the entities that perpetrated the war crimes that Julian Assange's publications revealed have indicated they will appeal the decision to STOP the USA Extradition of Julian Assange from the U.K. to the USA to be tortured for a further 175 years.
This petition invites everybody from every nation to sign and join this critically important campaign to Free Julian Assange. We helped Stop the USA Extradition now we focus to Free Julian Assange and return him to the love of his family.
Further, this petition will drive to prosecute the alleged complicit "public officers" of the UK, Sweden, Ecuador and Australia that allegedly together manifested a situation that deliberately and by design subjected Julian Assange to psychological torture. The process of delivery of psychological torture to Julian Assange continued even though public statements by the UN Special Rapporteur on Torture determined that Julian Assange was being subjected to cruel and degrading treatment that resulted in case of verified psychological torture as determined by implementation of the Internationally recognised Istanbul Protocol by a team of medical experts.
570,000+ signatories petitioned the International Criminal Court (ICC) on January 15, 2021. This was the largest petition ever presented to the ICC since it's inception. This petition has delivered a request for escalation of request of petition notices (Ref. Doc. Aug. 5, 2020 Notice 1 & Aug. 27, 2020 Notice 2) to the Office of the Prosecutor of the International Criminal Court. ( Scroll down to see the script copy of this document pasted at the foot of welcome page).
Verified instances of state sponsored psychological torture is determined by the International Criminal Court (ICC), as constituting a "crime against humanity".
We the signatories consider it of international significance, because we allege that state sponsored psychological torture has been administered to Mr Julian Assange and continued in spite of official determination and notification by the UN Special Rapporteur on Torture.  
Julian Assange is a journalist that published whistle-blower sourced evidence that revealed systemic governmental criminality including clear and obvious war crimes.
The deliberate targeting of persons known and identified as providing first aid to the wounded and then ordering their slaughter is an undeniable war crime. 
To then subject the journalist that revealed those war crimes to psychological torture is a crime against humanity. We allege that the psychological torturing of Julian Assange is being delivered by public officers of ratified nations to the 1997 Rome Convention to the ICC. 
If we allow Julian Assange (multi-awarded journalist) who is not a USA citizen and who was not in the USA when he published news to be extradited to the USA to face 175 years imprisonment and possible execution,then we no longer live in a democratic society. To allow Julian Assange to be extraditedfor his publishing in the public interestwould place every woman, child and man in western society under USA extraterritorial authoritarian rule. History proves that this always leads to the next brutal dictatorship which will assassinate, execute or permanently silence any person that publishes evidence that exposes the "authorities" criminality.   
Feb. 10, 2020 this petition was Tabled in the House of Representatives (Lower House) of the Australian Parliament, by Andrew Wilkie MP.
Together with the Tabling in the Australian Senate (Upper House) of the Australian Parliament by Senator Peter Whish-Wilson on November 12, 2019.
It is considered unprecedented to have a petition now covering the entire Australian Parliament as it has been individually Tabled in both houses of the Australian parliament. We are a massive force now and exercising that people power to the MAXIMUM. We demand direct and senior Ministerial intervention to stop the torturing of Julian Assange and to prevent a continuation of this travesty and clear perversion of legal process. We demand Julian Assange be immediately freed.
See George Christensen MP on Assange in the Australian Parliament (Feb. 7, 2020)