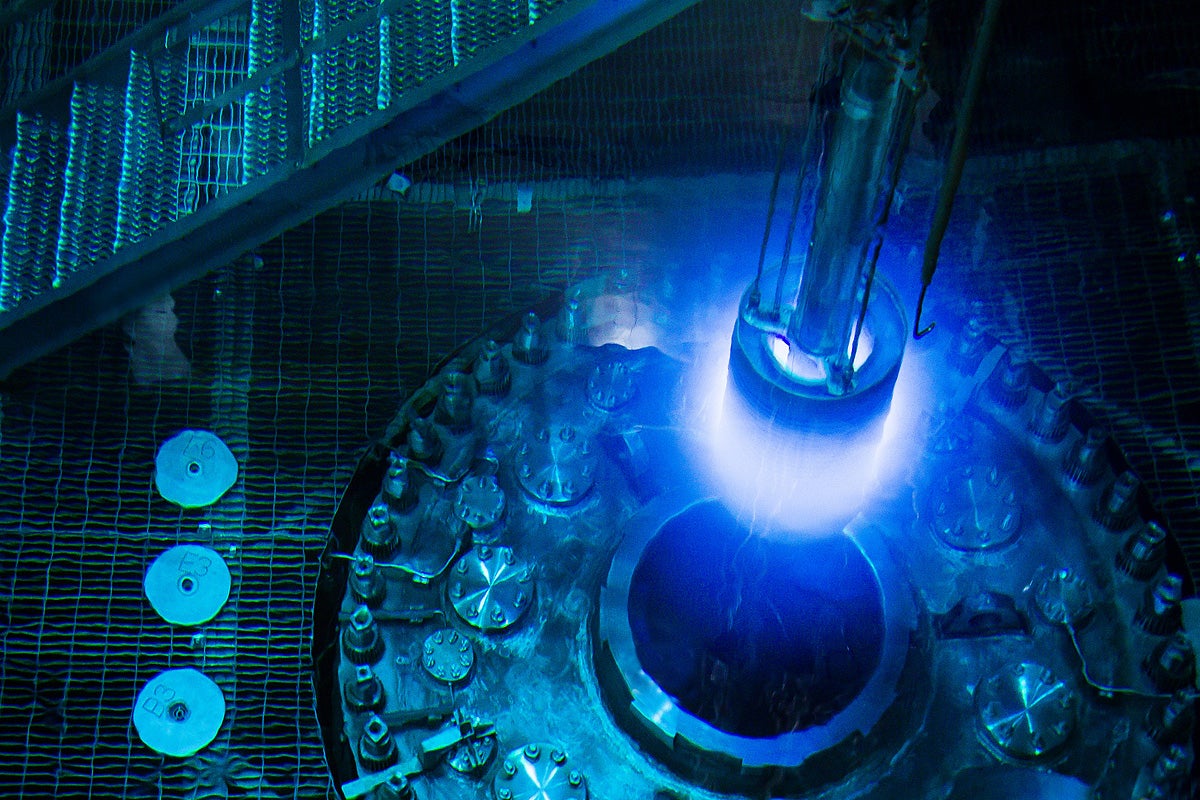 Nuclear Officials Discuss Modernization of Arsenal in Online Forum

Scott Wyland / The Santa Fe New Mexican
SANTA FE (July 20,2021) — A group of nuclear weapons managers agreed Tuesday that making more plutonium cores for warheads will be key to modernizing the nation's arsenal as a deterrent against rival countries.
But during an online forum, a few of the managers who work at facilities with nuclear weapons programs also delved into a military leader's assertion in recent months the US is unable to produce a brand-new nuclear weapon, unlike Russia and China.
Peter Heussy, a defense consultant, asked the panel to interpret the comments by Adm. Charles Richard, head of US Strategic Command, based on their work in the field.
"My thinking is: By policy we're not supposed to be designing new [weapons]. We're not being asked to do it, either," said Mark Martinez, who oversees mission support and testing at the Nevada National Security Site.
The current focus is on life extension, Martinez said, referring to the program to replace or upgrade aging components, including the softball-sized plutonium cores — or pits — that detonate warheads.
Plans call for Los Alamos National Laboratory to produce 30 pits by 2026 and Savannah River Site in South Carolina to make 50 pits in the 2030s.
In April, Richard told the House and Senate armed services committees that Russia is overtaking the US in nuclear modernization and China was gaining ground.
Richard contended America had made zero upgrades recently while Russia had modernized 80 percent of its stockpile. He also said the US was stalled when it came to engineering weapons.
"We have no capability right now to actually make a new weapon," Richard told lawmakers.
His comments spurred a backlash from anti-nuclear watchdogs, who accused him of making alarmist and misleading statements to lobby for more nuclear spending.
They argued some of the future pits would equip new warheads being developed for land-based and submarine-launched missiles.
"That accounting might surprise Congress and defense contractors that are in the midst of a $1.5 trillion nuclear modernization program launched after the Obama administration negotiated the New START agreement with Russia," the Center for Arms Control and Non-Proliferation said in a newsletter. "The contractors are having a field day."
But Heussy said the nuclear stockpile was reduced to 3,800 warheads and has remained at that level for a while.
The US also quit developing new platforms or delivery systems, he said, adding the next one isn't scheduled to be deployed until 2029.
"We literally took a holiday," Heussy said.
Martinez said the life-extension program is strengthening the nation's capability to produce nuclear arms as needed, which he described as working "the large muscle groups."
New pits will enable existing warheads to be rebuilt into modernized ones that are essentially as good as new, said the head of Savannah River's primary contractor.
"I think pit manufacturing is going to be the real challenge," said Stuart MacVean, president and CEO of Savannah River Nuclear Solutions LLC.
Officials at the National Nuclear Security Administration have said the earlier estimate of Savannah River meeting its pit production target in 2030 was unrealistic and that it could take until 2035.
Meanwhile, the most recent cost estimate for bringing Savannah River's pit plant online has swelled to $11 billion from $4.6 billion.
Critics have said Savannah River has no experience producing pits. But MacVean said they don't need to reinvent the wheel. They will use similar equipment that Los Alamos lab is employing.
"LANL is making great progress," MacVean said. "We're connected to them to make sure we're learning from them."
Posted in accordance with Title 17, Section 107, US Code, for noncommercial, educational purposes.