Human Life is Incompatible With Nuclear Weapons: Peace Wave in Ukraine
Yuri Sheliazhenko / Pravdoshukach —The Truth Seeker & Riya Baibhawi / Republic World
KYIV, Ukraine (August 6, 2021) — On August 6, 1945, an atomic bomb killed tens of thousands of people in Hiroshima, burned them to death.
Another tens of thousands of people near the site of the explosion — which eliminated a third of the city's population — received severe burns and lethal or hazardous radiation exposure. On August 9, a similar tragedy happened in Nagasaki. The total number of victims exceeded two hundred thousand. The background radiation on the ruins, where many people came to look for relatives, caused cancer for many years.
From the diary of Ukrainian film director Alexander Dovzhenko written at the time: "In blood and cadaverous stench, mankind ended its tragedy with the invention of the atomic bomb. The atom is split, the universal sin is committed… How much misfortune will it bring? How many disasters will it cause? What terrible possibilities of individual terror this unkind invention may carry…".
Weapons of mass destruction, indeed, multiply by zero the value of an individual human life. It is scary and deeply immoral.
Use of such weapons can only be justified by lies. Among the first such lies: on the day of the bombing of Hiroshima, President Truman stated on the radio that a military base, not a city, was bombed.
The myth is now widespread that a nuclear strike was needed to save the lives of the American military, to avoid inevitable losses of massive invasion. In reality, there was no adopted plan for a massive American invasion of Japan. In addition, after non-nuclear bombings of their cities, Japan was looking for opportunities to surrender with minimal loss of face. Truman knew it, but his close adviser, James Byrnes, convinced the president that the nuclear bombing would allow the United States to dictate terms of the end of the war.
There is also such an insidious form of lying as a half-truth. In history class, the bombing of Hiroshima may be discussed without mentioning the bombing of Nagasaki at all. American journalist David Swanson wrote that, because of myths about World War II, many people in the United States don't know that their government viewed the Soviet Union as the primary enemy (even when allied with it) and that the Soviet Union did the vast bulk of the fighting in defeating Nazi Germany.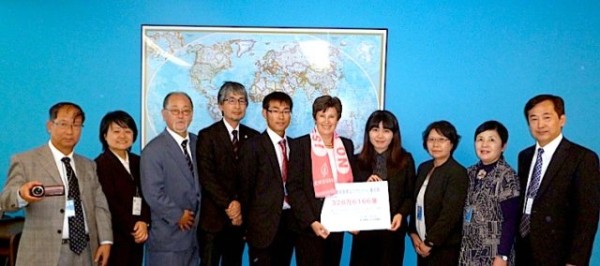 Survivors among Hibakusha (Japanese people affected by nuclear bombing) are advocating a complete ban on nuclear weapons at all accessible international fora. Their call was heard by many world leaders and this year the Treaty on the Prohibition of Nuclear Weapons (TPNW) came into force. Unfortunately, the owners of the largest nuclear stockpiles, Russia and the United States, refused to join the treaty.
In June 2021, the NATO summit in Brussels included in its final communiqué statements about opposition to the TPNW and about NATO's intentions to respond to any nuclear threat from Russia. The arena for this NATO-Russia confrontation is the Black Sea, where we have already seen the dangerously coinciding exercises of the Russian navy capable of carrying nuclear warheads and US ships armed with the Aegis missile defense system.
Some Ukrainian politicians are nostalgic for the days when we had a Soviet nuclear arsenal. The leader of the parliamentary majority David Arahamia regrets that Ukraine gave up the bomb in 1994. His literal quote: "We could blackmail the whole world and they would give us money."
Neo-Nazi political parties, such as the National Corps, Svoboda, Congress of Ukrainian Nationalists, Right Sector, and UNA-UNSO, are participating in Ukrainian elections with promises to regain nuclear weapons.
People should be reminded what a disaster nuclear war brings. Maybe some visual memories will help to stop the madness of accumulating nuclear stockpiles, neo-Nazi and imperialist plans to use weapons of mass destruction to bring all of humanity to its knees.
As part of the global Peace Wave initiative of the Japan Council against Atomic and Hydrogen Bombs, the Ukrainian Pacifist Movement organized an exhibition of documentary photographs of the horrific aftermath of the atomic bombings of Hiroshima and Nagasaki. This exhibition is open for visitors during August in the Ivana Kudri Public Library in Kyiv (Henerala Almazova Street, 14).
Also, an online meeting called "Peace Wave: Why We Should Prohibit Nuclear Weapons" is scheduled for August 9. The event will include a demonstration of the photos of horrible results of nuclear bombing and discussion of the Ukrainian Pacifist Movement's demands on Ukraine to sign the Treaty on the Prohibition of Nuclear Weapons.
Hibakusha are saying: "Humans cannot coexist with nuclear weapons." We need to listen to them.
Yurii Sheliazhenko is the editor/publisher of the political quarterly Pravdoshukach, the Executive Secretary of the Ukrainian Pacifist Movement, and the newest member of the World BEYOND War board.
Diplomat: Ukraine May Acquire Nuclear Weapons Amid Donbas Conflict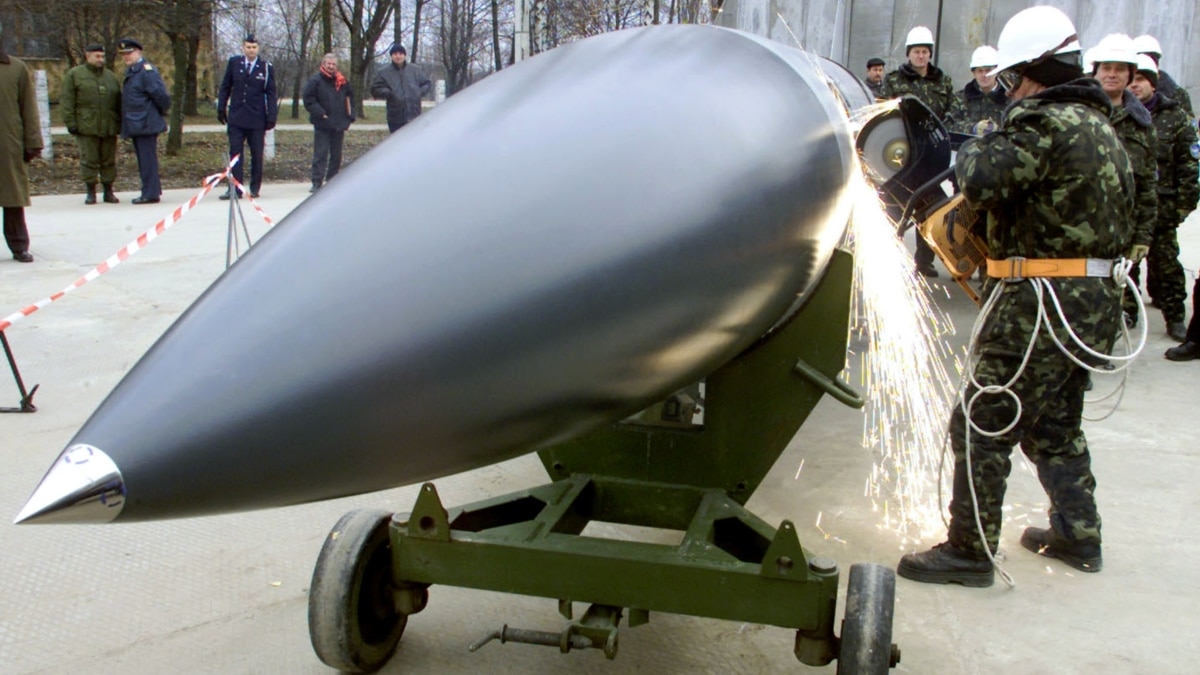 Twenty-seven years ago, Ukraine possessed the world's third-largest nuclear arsenal with 175 long-range missiles and more than 1,800 warheads. on January 10, 1994 — following the collapse of the Soviet Union and two years of talks between the US, Russia, and Ukraine — Kyiv agreed to remove all nuclear weapons from its soil in exchange for assurances that Russia would respect its sovereignty.
Riya Baibhawi / Republic World
(April 17, 2021) — Amid escalating tensions between Moscow and Kyiv, a Ukrainian diplomat has warned that his country may be forced to acquire nuclear weapons to safeguard its territory if NATO does not accede to its membership request. With the conflict in eastern Donbas escalating, Ukrainian President Volodymyr Zelelnsky spoke to NATO's Secretary-General earlier this month, with the motive to fast-track the acquisition of "NATO membership". Ukraine has long been an ally of NATO, but not a member.
Meanwhile, the Ukrainian ambassador to Germany, Andriy Malnyk, speaking at a public radio network, stressed that the Zelelnsky administration was currently weighing down all possible options to defend the country including that of acquiring nuclear arms. "Either we are part of an alliance like NATO and also make our contribution to strengthening this Europe, or we have only one option; to rearm ourselves. "How else could we guarantee our defence?," Malnyk told Deutschlandfunk on April 15.
Earlier, Zelelnsky talked to NATO chief Jens Stoltenberg urging for Ukraine to be put on a pathway to future membership. In further diplomatic attempts, Zelensky dialed UK PM Boris Johnson and Canadian PM Justin Trudeau urging them to facilitate its accession to NATO while also increasing their presence in the conflict-hit region. However, Moscow has been making the process difficult with its blatant opposition to the request.
Earlier, NATO Secretary-General Jens Stoltenberg expressed the Western military alliance's "unwavering" support for Ukraine and warned Moscow on April 13. Stoltenberg at a news conference with Ukrainian Foreign Minister Dmytro Kuleba called the Russian movements "unjustified, unexplained and deeply concerning."
Russia-Ukraine Escalation
Kyiv has accused Moscow of massing thousands of military personnel on its northern and eastern borders along with the Crimean peninsula annexed by Moscow back in 2014. The reports of buildup have emerged amid an escalation of armed clashes between Ukrainian forces and Russian-backed separatists in the east of the nation.
The year-long conflict has claimed over 13,000 lives since 2014, as per the United Nations tally. Since July 2020, an uneasy cease-fire has been in effect.
Related
•  Joe Biden dials Putin, urges Russian President to de-escalate tensions with Ukraine
•  WH: Biden raises concerns with Putin about Ukraine
•  US cancels Black Sea deployment of warships amid tensions between Ukraine, Russia: Report
Posted in accordance with Title 17, Section 107, US Code, for noncommercial, educational purposes.