Webinar: Tell Big Tech GWOT Profiteers to Stop Selling War
Ramah Kudaimi / Action Center on Race and the Economy
(September 10, 2021) — We just launched our new website Big Tech Sells War showing how Big Tech corporations have cashed in on the Global War on Terror (GWoT), reaping billions in federal contracts and subcontracts in the last 20 years.
The "War on Terror" was always a violent campaign to expand the reach of US imperialism and empire, with a key collaborator: the corporations that competed to make a profit on human suffering.
But weapons manufacturers aren't the only ones who cashed in- household names in tech like Google, Amazon, and Microsoft have respectively made billions off of our tax dollars from selling tech to the war machine. Since 2004, agencies running the GWoT, including the Departments of Defense, Homeland Security, and State, have spent at least $44.5 billion on services from Big Tech.
This includes Big Tech providing services like critical cloud computing software to store and analyze data, GPS to track movement across borders, and algorithms for facial recognition technology to target Muslim, Black, and brown people across the globe.
From Google selling artificial intelligence to the Department of Defense to make its drone strikes deadlier to Amazon selling cloud services to run the National Security Agency's surveillance program, the list truly goes on and on. And in this moment of reckoning with the legacy of the past 20 years of war on our communities, we must demand Big Tech Stop Selling War.
•   Explore the Big Tech Sells War website, where you will find a calculator to see how much money a tech corporation made in the "terror industry" through contracts with government agencies. You will also find a yearbook showcasing a steady – and growing – revolving door from these same agencies and Big Tech, and timelines highlighting major developments in tech becoming entrenched in the GWoT. Also check out VICE's coverage. 
•   Add your name to our open call for accountability — Big Tech GWoT Profiteers: Stop Selling War.
•   Visit the website, sign the petition, and check us out on Instagram tomorrow at 11am ET. 
Ramah Kudaimi is the Deputy Campaign Director of the Crescendo Project
Stop Selling War Webinar Friday September 10
Join us at 11am Eastern for a chat on Instagram live featuring Munira Lokhandwala (LittleSis), Archana Ahlawat (Color of Change), Jessica Quiason (ACRE), and Joseph Burke (Empower). We will discuss why we decided to pursue this project, what are the major findings of the research, and why this is the moment to organize to demand Big Tech stop selling war.
People are paying more attention to the destruction wrought in the past 20 years and how this Global War on Terror, rooted in the dehumanization of Muslim communities as "terrorists," led to widespread Islamophobic policies, more repression and violence against Muslim and other Black and brown communities, and of course, even more opportunities for corporations to profiteer from all this harm.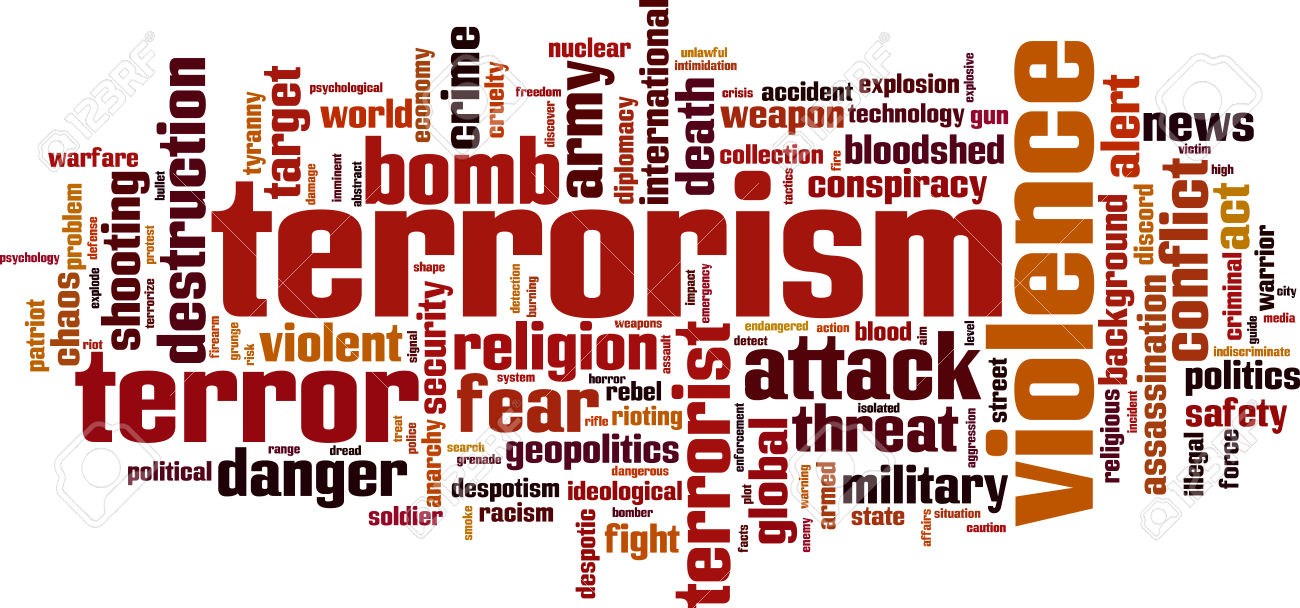 The Global War on Terror + The Rise of Big Tech
Since 2001 the "Global War on Terror" has become a household phrase that has set the political, economic, and ideological agenda for the US and its accomplices. The GWoT has done less to keep people safe from terror as it has to grow the reach of US militarism and imperialism and terrorize people across Southwest Asia to Africa, throughout the Global South, and here in the United States. The terrorizing of Black, Indigenous, and people of color (BIPOC) communities in the US by police is another expression of this ideological war that shares the same tools and strategies of surveillance and control.
The 2000s saw the rise of profits and prominence of US Big Tech. While tech corporations like Google, Amazon, Microsoft, Facebook, and Twitter became more and more a part of our everyday lives, these same companies were providing tools to the US military and government to help fuel their war on Muslim communities. From databases to drones, US Big Tech is complicit in and has profited from this never-ending war against Muslims at home and abroad.
From 2004 to today, Big Tech corporations have seen a huge climb in federal demand for their services, particularly from the Pentagon and Department of Homeland Security. Amazon and Microsoft in particular pulled ahead in recent years, with Amazon signing nearly five times and Microsoft signing 8 times as many federal contracts and subcontracts in 2019 compared to 2015. Google doubled their federal contracts and subcontracts by 2016. Facebook also doubled their contracts and subcontracts between 2015 and 2016 alone.
Four of the top five federal agencies that have the highest demand for Big Tech services [Department of Defense ($43.8B), Department of Homland Security ($348M), State Department ($258M), Department of Justice ($138M) are all central to foreign policy or were established as a direct result of the Global War on Terror. Since 2004, these agencies have spent at least $44.5 billion on services from Big Tech.
 When the US chooses war over aid, Big Tech profits
The Department of Homeland Security and Department of Defense have collectively spent at least $44B on services from Amazon, Google, Microsoft, Facebook, and Twitter. That same amount of money could:
•   Provide critical food and nutrition aid to the entire population of Afghanistan 15 times over. 
•   Distribute over 108 billion pounds of food to people in Yemen. 
•   Ensure access to shelter, healthcare, food, and water to the entire population of Iraq 26 time
Microsoft has successfully grown its cloud computing business with DHS and is poised to take on their even bigger cloud computing contracts.
Microsoft, which has been contracting with DHS since 2005, has steadily increased its cloud computing and IT services contracting with DHS until it won a five year, $230M contract in 2020. Other potential contracts could spell enormous revenues for Microsoft, be it billions of dollarsthrough an upcoming cloud computing contract that the Pentagon explicitly stated would be well-suited for Microsoft, or a 10-year contract worth $3.4B for a DHS data center that the agency announced earlier this year.
Though Big Tech contracts may seem small, their impact is significant
Just one month after Trump instituted the third version of the Muslim ban in September 2017, Facebook sold $350,000 worth of advertising to promote, among other things, federally-funded "Extremism Watch" news outlet that covers "stories on violent extremism trends" in largely Muslim-speaking countries. The outlet's current Trump-appointed director is a known anti-Muslim bigot who in 2010 accused Muslims of "intellectual suicide." Considering Facebook is the world's third most visited site and over 2.7B people use Facebook daily, $350,000 worth of ads has the potential to influence billions of people.
Methodology:
The above figures reference Big Tech contract data pulled from Tech Inquiry's US government contracts explorerand subcontract data from Tech Inquiry's 2020 analysis. Although these databases are the most comprehensive collection of publicly available government contracts, they do not include information on many more, possibly significant contracts that are not fully disclosed publicly for reasons that are unclear. Therefore, the figures represented here are very likely an underrepresentation of the total contracts and subcontracts and their potential values that these corporations hold. Raytheon and Northrop Grumman data from USAspending.org. Dollar amounts refer to total potential contract value.
REVOLVING DOOR YEARBOOK
Our research has found hundreds of people who have moved between jobs at the Departments of Defense, State, Homeland Security, and Justice, as well as the FBI and National Security Agency. Each of these government agencies have played a major role in carrying out the GWoT and/or dealt with issues of privacy, national security, intelligence, military, and tech development for the government. In addition, major figures with these GWoT US agencies now have major roles in Big Tech.
(Instructions: Hover over each profile picture to find out where they are now.)
Examples include:
• Jared Cohen, who worked at the State Department before moving onto Google where he founded Jigsaw. One of Jigsaw's first projects was to develop counterrorism tools for social media platforms that until recently focused solely on Muslim actors.
• Steve Pandelides, who worked for the FBI for over 20 years, including at the National Counterterrorism Center and Operational Technology Division and is now Director of Security at Amazon Web Services.
• Joseph D. Rozek, who played an integral role in the creation of DHS and is now Executive Director for Homeland Security and Counterterrorism for Microsoft, where he is responsible for developing and implementing a strategic business plan in the area of homeland security, counterterrorism, and information sharing.
• Nicholas Rasmussen, who was the Director of the National Counterterrorism Center and in now Executive Director of the Global Internet Forum to Counter Terrorism, which was founded by Facebook, Microsoft, Twitter, and YouTube with the goal of "disrupting terrorist abuse of members' digital platforms." It has been criticized recently for not focusing enough on white supremacists and other far right groups and mirroring the same problem of the social media platforms relying exclusively on US government terrorist lists that almost exclusively target Muslim actors.
With such a growing close relationship between these agencies and these companies, that includes the increasing number of contracts, it wouldn't be a surprise that US counterterrorism priorities then become Big Tech priorities as these Big Tech companies seek to prioritize the needs of these agencies over the needs of its users.
Big Tech: Stop Selling War
Petition to CEOs of Google, Amazon, Microsoft, Facebook, and Twitter:
The Global War on Terror is one of the most violent campaigns against human life in contemporary history. On this 20th year since 9/11 we urgently demand the following:
•   Cut contracts supporting the War on Terror from drones to databases and drop any current bids you are pursuing. 
•   Pay reparations to repair the harm to Muslim, Black, and brown communities over the past 20 years.
•   Create hiring practices to regulate the revolving door between the government and Silicon Valley to ensure foremost that U.S. government interests are not dictating the development of your tech.

ACTION: Sign Petition Here.
Posted in accordance with Title 17, Section 107, US Code, for noncommercial, educational purposes.