China Urges US to Join Talks on Arms Control for Space
Dave DeCamp / AntiWar.com & Paul Brinkmann / Space War.com
(September 29, 2021) — China is calling on the US to join talks with Beijing and Moscow to work towards preventing an arms race in space.
On Tuesday, China's ambassador for disarmament told the UN that the US should stop being a "stumbling block" for arms control in space. Ambassador Li Song said the US has resisted international efforts to limit weapons in space. "To put it bluntly, the US wants to dominate outer space," he said, according to The South China Morning Post.
Back in 2008, China and Russia proposed a treaty that would ban the deployment of weapons into space, but the US rejected it, accusing the two countries of trying to gain a military advantage. The US also said it doesn't like the treaty because it lacks verification methods and does not apply to ground-based weapons that can be used in space.
Li said the US is hypocritical because it has been blocking negotiations for verification methods for the Biological Weapons Convention. "This double standard is the 'fundamental flaw' that hinders the prevention of an arms race in outer space," he said.
In 2008, Russia and China Proposed a Treaty
To Ban Weapons in Space: The US Rejected It
Li said China and Russia are open to verification methods for the space treaty but want to focus on banning weapons first. He said the two countries want to first "close the door on the weaponization of space … from a political and legal standpoint, and then address the issue of verification through an additional protocol when the technical conditions are right."
Considering the US has a brand new military branch dedicated to space, there is little incentive in Washington to enter arms control talks for the domain. Since Space Force was formed in 2019, Pentagon leaders have been portraying Russia and China as a "threat" to the US in space to justify more spending for the branch.
The West appears to be set on militarizing space. NATO recently added attacks from or within space as a reason to invoke Article V, the alliance's collective defense clause that could trigger a war with all 30 of its members.
US General: China and Russia are a 'Growing Threat' in Space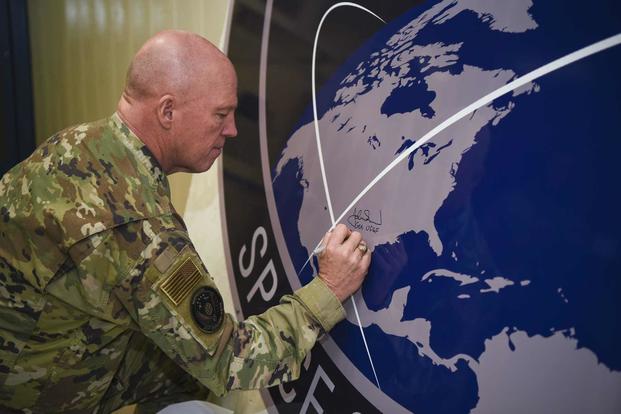 Space Force Commander Calls Space a "Contested Area"
November 26, 2020) — Now that the US has a branch of the military dedicated to space, the US needs enemies in space. In an interview published on the Pentagon's website on Wednesday, US Space Force Gen. John Raymond described the threats the US faces in space.
Raymond discussed Operation Desert Storm, which is when the US military first used satellite-guided missiles on a large-scale. "It was the first war where we integrated strategic space capabilities into theater operations," he said.
But Raymond says things are different now, and space is now a contested domain. "We have to train our operators differently, we have to have different space architectures, and we have to have partnerships," he said.
The general said China and Russia caused this shift in the environment and that the two countries want to cut off US access to space. "I think there's a realization amongst nations that access to space is no longer a given. We've got to make sure that we stay ahead of this growing threat."
As an example of the threats facing the US, Raymond pointed back to 2007, when China shot down a satellite. China tested a missile on one of its weather satellites in 2007, decades after the US first tested an anti-satellite missile in 1985.
Raymond's comments came after China launched its first lunar mission. Beijing launched a robotic spacecraft on Tuesday that will collect rocks and other samples from the moon to help scientists understand more about the moon's origins and formations.
NATO Says Attacks in Space Could Trigger Article 5 Mutual Defense Clause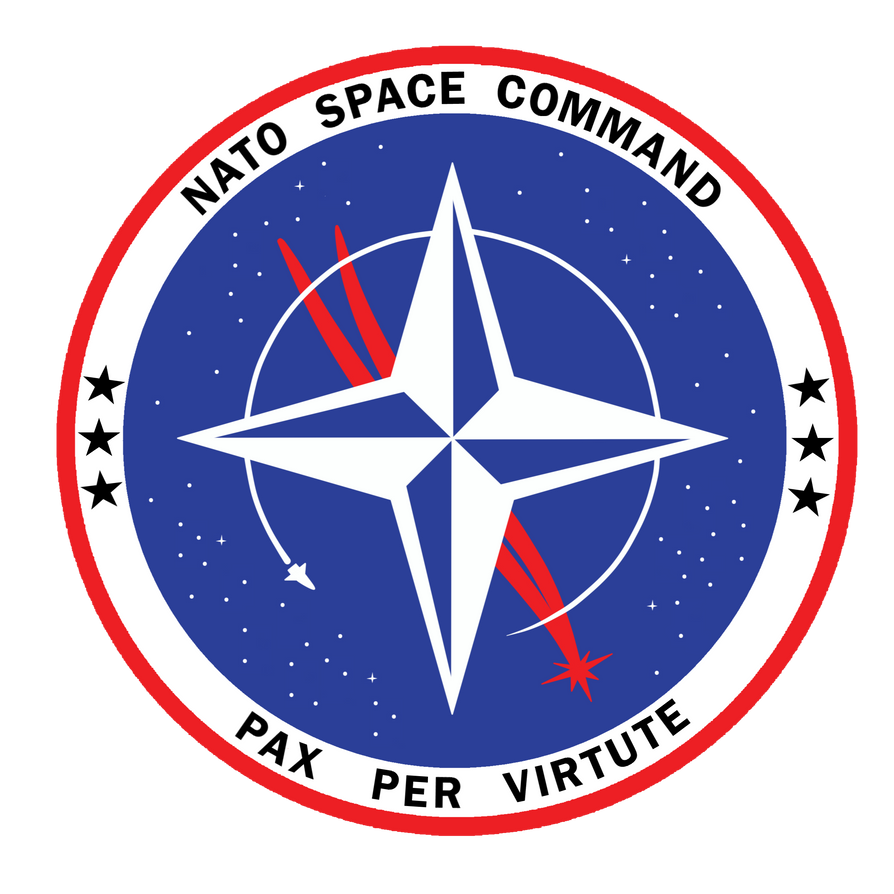 (June 14, 2021) — NATO, the ever-expanding military alliance, is now including attacks in space as a potential reason to trigger a war with all 30 of its members.
In a statement issued on Monday's summit in Brussels, NATO leaders said attacks in or from space could lead to the alliance invoking Article 5, which states that an attack on one NATO member is an attack on them all.
"We consider that attacks to, from, or within space present a clear challenge to the security of the Alliance," the NATO leaders said. "Such attacks could lead to the invocation of Article 5. A decision as to when such attacks would lead to the invocation of Article 5 would be taken by the North Atlantic Council on a case-by-case basis."
Ahead of the summit in Brussels, President Biden described the US commitment to Article 5 as a "sacred obligation." While NATO has fought several offensive wars since the collapse of the Soviet Union, the only time Article 5 was invoked was after the September 11th attacks.
Up to this point, Article 5 applied to traditional land, sea, or air attacks, and the alliance recently added cyberspace as another tripwire for war. In 2019, NATO Secretary-General Jens Stoltenberg threatened to invoke Article 5 for major cyberattacks against an ally.
In December 2019, the same month the US created Space Force, NATO added space to its "domains" of operations. The US desire to militarize space is reflected in President Biden's requested budget for military spending in 2022. Space Force requested $17.4 billion for 2022, which marks a 13 percent increase from this year. The increase in Space Force spending comes as other military branches are taking cuts.
Space Force Brass Want Live War-fighter Training in Orbit
Paul Brinkmann / Space War.com
(August 26, 2021) — US Space Force officials say they want more live orbital training in space, as the newest military branch activates its training and readiness command.
"I think we need to move space training specifically to more live operations on orbit," said Brig. Gen. Shawn Bratton, who serves as planning lead for the new command.
Bratton spoke on a panel Tuesday at the non-profit Space Foundation's annual Space Symposium in Colorado, one of the biggest annual events for the space industry.
Simulated spaceflight has improved dramatically in recent years, but Bratton said the Space Force must not rely only on simulation. Officials provided no details for how such orbital missions would occur.
"We need to get into realistic training or lifelike opportunities … to actually have experience with how long it takes for maneuvers to unfold on orbit — more realistic live training," Bratton said.
Space Force warfighters will "focus education and training 100% on the space domain … and the very tough tactical problems that Space Command faces every day."
Maj. Gen. DeAnna M. Burt, a Space Force commander based in California, said she agreed.
Part of the solution is "providing real-time Intel, investing in those real-time lifelike arenas … We are doing better than where we were. And we still have a long way to go," Burt said.
The Space Force, founded in 2019, has about 16,000 personnel, by far the smallest military branch.
Bratton and Burt said the Space Force will encourage science and technology education in schools, especially in those aimed at military careers.
"We'll go after a population that's reflective of the nation and that's exactly what we're after. It makes us a stronger force, people with different backgrounds bring different thoughts," Bratton said.
Posted in accordance with Title 17, Section 107, US Code, for noncommercial, educational purposes.
Related Links
Military Space News at SpaceWar.com

Keep Space for Peace Week: Sept. 14, 2021
David Webb