Gaza Is Palestine.org & Adalah Justice Project
PALESTINE (September 30, 2021) — The night of May 16, 2021 altered the lives of three Palestinian families of Gaza City's Wahda Street forever. Members of four generations of the Kawlak family were killed, 22 people from one family alone. They included 6-month old Qusai, his parents, his grandfather, and his great-grandparents. That same night on Wahda Street, Suzy Eshkuntana, 6, lost her mother and four siblings. 
Tragically, the Al-Kawlak, Ekshkuntana, and Abu Al-Ouf families are not the only families in Gaza that are suffering. The scale of horror that families in Gaza face daily is unspeakable.
Gaza Is Palestine, is a new Palestinian-led effort from Adalah Justice Project and MPower Change to build upon the historic global movement to end Israeli occupation, colonization, and violence that ignited with new life in spring 2021.
Join us and millions globally demanding Congress excercise its full ability to stop funding Israel, impose sanctions, and end the cyclical violence that destroys Palestinian life. Together, we can say to the survivors of the countless bombings in Gaza that the US does not act in our name and put an end to the flow of weapons to Israel's apartheid regime. 
More than 80% of the Palestinians living in the Gaza Strip are from towns and villages just across the militarized border. From the rooftops of Gaza, Palestinians can see the homes of their grandparents and parents in Isdoud, Asqlan and other Palestinian towns ethnically cleansed by Israeli forces in 1948. Although international law decrees that they should be home in a free Palestine, the people of Gaza are uniquely subject to bombings, restricted movement, and mass murder at the hands of Israel and it's military support from the US.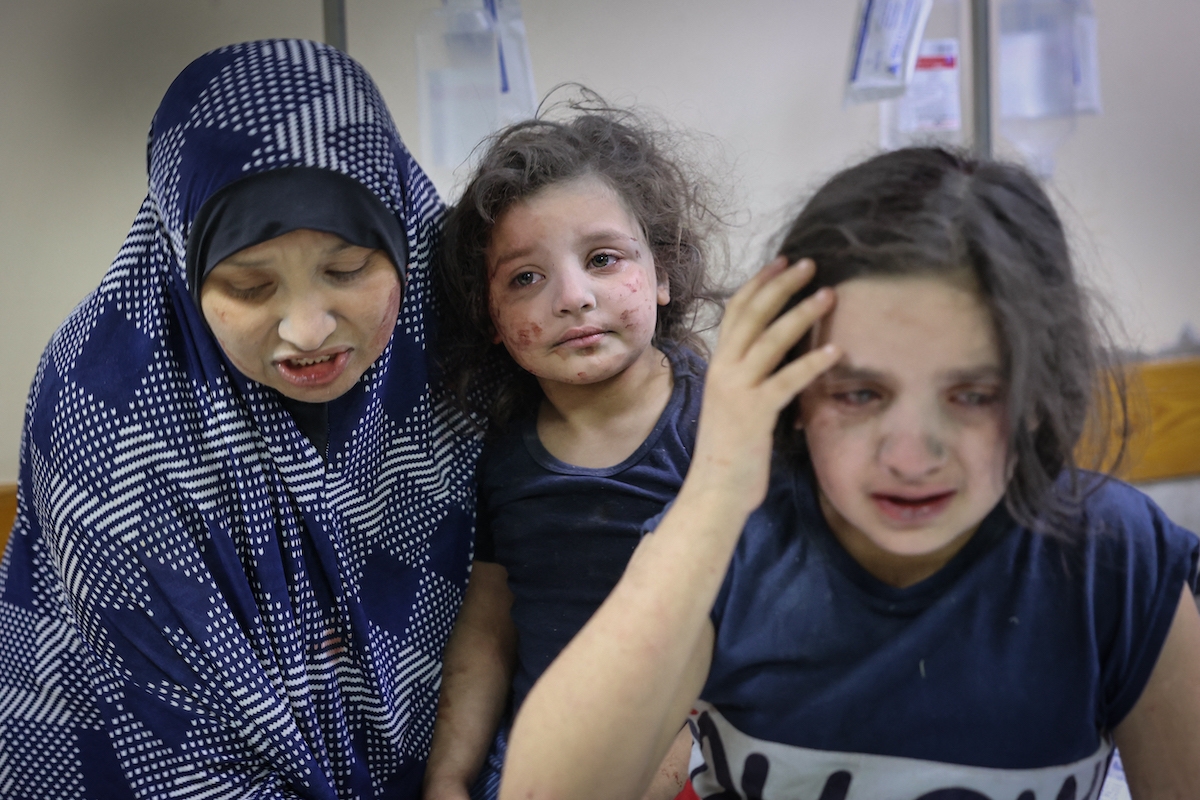 We believe that Israel's access to US-made bombs,
fighter planes, and billions in military funding is not inevitable. 
Massive global demonstrations in solidarity with resistance struggle in occupied Palestine are changing the tides towards liberation. Unprecedented support for Palestinian life has swept the mainstream media, our progressive movements, and even the halls of Congress. For the first time ever, Human Rights organizations are universally naming Israel's practice of apartheid, members of Congress are demanding that US law take Israel's war crimes seriously and limit the flow of tax-payer dollars to it's military, and outlets like New York Times and The Nation are making significant efforts to center Palestinian voices.
Gaza Is Palestine seeks to build upon this momentum — keeping the stories Palestinian families decimated by Israeli state violence in the public eye, shorten the distance between people in the US and in Gaza, and awaken the people power necessary to hold Israel and its backers accountable.
Join our open call on Congress to block the sale of weapons to Israel that destroy Palestinian life and we will follow-up with ways to stay involved in the long term. 
ACTION: Petition to halt US supplies of weapons used by Israel to target Palestinian civilians. Sign Here.
ACTION: October 7 Webinar on May Assault and Ongoing Siege
The Peoples' Inquiry, sponsored by Adalah Justice Project and MPower Change, is an opportunity for the US public to hear the accounts of Palestinians from Gaza on the massacres carried out by Israel in May 2021.
It will culminate in a clear call to action for people in the US to exercise personal power to disrupt Israeli and American violence on Palestinians in Gaza and a recommitment to end the blockade and siege of the Gaza Strip.
Featured guests include US Congresswoman Rashida Tlaib, Abier Al-Masri, Issam Adwan, Jehad Abu Salim, and others. To participate, Click Here