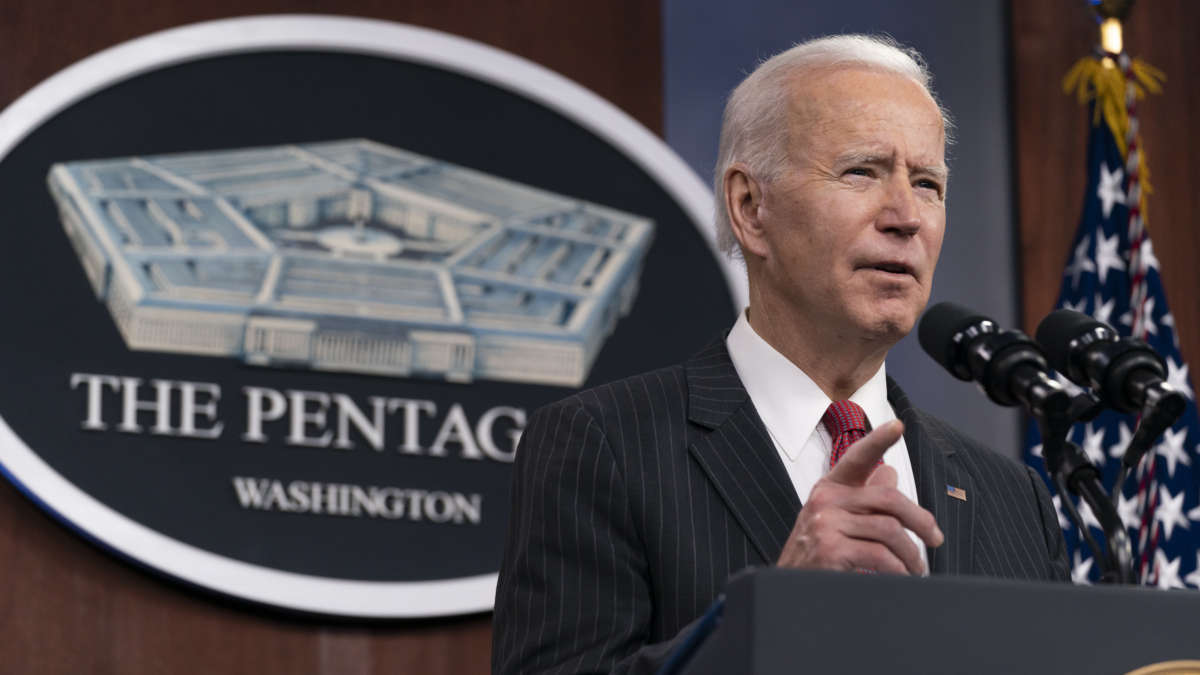 After Drone Strike Kills Afghan Family, a Call to Abandon "Lethal Force" Tactics'
Middle East Eye
(September 29, 2021) — Two top US senators are demanding President Joe Biden put an end to Washington's use of lethal force outside of armed conflict zones, weeks after the Pentagon admitted to killing 10 Afghan civilians in a drone strike last month.
In a letter sent to the president on Monday, Senators Dick Durbin and Patrick Leahy said that it "is long past time to make a decisive shift away from lethal force policies and legal interpretations that erode fundamental human rights and America's moral standing, perpetuate endless conflict, and routinely cause tragedies".
"As your administration rightfully seeks to end the endless wars of the last two decades and restore American leadership on human rights, it should take immediate steps to end war-based lethal force policies outside of armed conflict," the lawmakers wrote.
The senators wrote that they want an answer to their questions by 12 October.
The Pentagon admitted to killing the civilians last week, after initially marketing its drone strike as a successful operation — deeming it a "righteous strike" that targeted fighters from the Islamic State (IS) group.
Earlier this year, the Biden administration temporarily ended the use of drone strikes outside of war zones where American forces are operating, and has been reportedly working on creating a new policy on such strikes.
According to The New York Times, the interim guidance says the "military and the CIA must now obtain White House permission to attack terrorism suspects in poorly governed places where there are scant American ground troops, like Somalia and Yemen". 
Biden has, however, repeatedly touted Washington's ability to continue the fight against terrorism in countries like Afghanistan, even without the presence of troops on the ground.
A National Security Council (NSC) spokesperson told Middle East Eye that the administration's review of its use of force is currently ongoing, and "it would be premature to anticipate specific recommendations that will result from this NSC-led interagency process".
"We will continue to examine the legal and policy frameworks governing these matters," the spokesperson said, adding that the review will seek to ensure transparency measures and steps to prevent civilian deaths and injuries.
"We are committed to consulting with Congress in a bipartisan way on these issues."
Calls for Transparency, Accountability
Durbin, who holds the second-highest position in Senate Democratic leadership, and Leahy, who chairs the Senate Appropriations Committee, added that in circumstances where civilians are killed as a result of US actions, the government needs to "ensure appropriate transparency, accountability, and redress".
"These failures fuel resentment toward the United States and boost terrorist recruitment, undermining the central goal of counterterrorism over both the short and long-term," they wrote.
"It is firmly in our nation's interest to reduce the number of civilian casualties we cause and respond to civilian harm wherever it happens through rigorous investigations, public acknowledgement, and amends, including through condolence payments."
The US has been making condolence payments to civilians killed in both Iraq and Afghanistan over the past two decades, however, there are few public records of these payments.
Leahy has worked on this issue for years and made several attempts to create a permanent set of parameters and a dedicated source of funding for these payments. Last year, the Pentagon's budget approved by Congress included $3 million for these payments, but a senate aid for Leahy's office said that this money is not being adequately given to civilians.
"The letter indicates his ongoing frustration and concern that the legislation has not been adequately implemented by the Department," the aid told MEE.
"He has also, each year, included funds in the State, Foreign Operations Appropriations Act for assistance for innocent victims of US military operations, including in Afghanistan and Iraq."
In June, 113 activist organizations demanded the Biden administration end "unlawful" drone strikes and the use of other lethal force outside of traditional combat zones, arguing it was both "a human rights and racial justice imperative".
Posted in accordance with Title 17, Section 107, US Code, for noncommercial, educational purposes.