New Report Documents the Deadly Impact
And Global Condemnation of US Sanctions
Rick Sterling / Antiwar.com
(September 24, 202) — A coalition of North American human rights organizations has released a report on the impact and consequences of US sanctions. The report is based on wide-ranging research and interviews with citizens in countries which are suffering under US sanctions.
The report (The Impact and Consequences of US Sanctions) reveals a reality which western media rarely or never reports.
One finding is that US sanctions hurt the poor, have resulted in thousands of deaths and "humanitarian exemptions" do not work. Another finding is that more than 70% of the world nations officially condemn US sanctions as violating international law and the UN Charter.
The report will be distributed at the United Nations and to US Congressional offices. We encourage social justice, human rights, and legal organizations to study and take up this issue. The 35-page report, with its extensive references, is appropriate for college courses.
[Note: The following is excerpted from a 35-page report by Sanctions Kill.
The complete publication can be downloaded from www.sanctionskill.org/impact/
"We Don't Deserve This":
The Impact and Consequences of US Sanctions
The Sanctions Kill Coalition (September 2021)
INTRODUCTION
In recent decades, the US has increasingly used sanctions as an instrument of foreign policy.
Some 39 nations and territories are under direct or indirect sanctions. Most of these sanctions are not authorized by the United Nations Security Council and many of them are enacted by the US alone.
They are called "unilateral coercive measures" at the United Nations. These US decrees and legislation are "extraterritorial" when they assume the right to impose regulations, restrictions and penalties on non-US countries, companies and individuals.
There are many types of sanctions: economic or financial restrictions, trade prohibitions, and blocking or seizing assets of individuals, organizations and countries. Greatly increasing the reach of sanctions, "secondary sanctions" target non-US entities which are interacting with the "primary" target.
President Biden's administration is currently reviewing US sanctions policy. On January 21, 2021, the first National Security Memo of the Biden administration called for a review whether US sanctions are hindering response to the COVID-19 pandemic. Subsequently, administration leaders raised a second concern, saying "The goal of sanctions should not be to punish ordinary citizens for the actions of their leaders." Then, Treasury Secretary Janet Yellen expressed a third concern that sanctions are undermining "the US's leadership role in the global financial system."
The Biden administration review of sanctions is being conducted by an inter-agency team including State and Treasury Departments. As of this date (mid-September 2021), they have not released the results of their review.
Because this issue is vitally important, a coalition of non-profit and human rights organizations called "Sanctions Kill" has prepared the following report. The information and findings are the result of on- the-ground investigation in Syria plus questionnaires with citizens of some of the most severely sanctioned countries such as Cuba, Iran, Nicaragua, Venezuela, and Zimbabwe.
The title of this report is "We don't deserve this." This is what a Syrian woman said when asked about the destructive impact of US sanctions on her country. The goal of this report is to inform North Americans about the real-life consequences of US imposed sanctions.
This report begins with our findings, then goes on to conclusions and recommendations. After that, there are quotes from some of the people interviewed and short synopses of the impact of sanctions in Cuba, Iran, Nicaragua, North Korea, Syria, and Venezuela.
The final section includes resources which will be of interest to anyone looking further into this topic. We invite your comments and collaboration. Contact us at info@SanctionsKill.org.
FINDINGS
FINDING 1: Sanctions primarily hurt civilians. Humanitarian "exceptions" have not worked.
As reported by the Center for Economic and Policy Research, "Targeted countries experience economic contractions and, in many cases, are unable to import sufficient essential goods, including essential medicines, medical equipment, the infrastructure necessary for clean water, health care, and food. The effects are devastating for everyday citizens."
Similar claims about the impact of sanctions are made by many others. For at least 25 years, study after study has shown that coercive economic sanctions are hurting the most vulnerable and driving middle- class citizens into poverty.
An article at the Association of Certified Sanction Specialists acknowledges, "In Venezuela, the sanctions' regime has created a food deficit which in turn reduces the public's caloric intake and increases disease as well as mortality rates… sanctions appear to be more of a collective punishment than an attempt to modify behaviors."
A former US foreign service officer writes, "Sanctions harm the poor and middle class the most."
The report titled "Economic Sanctions as Collective Punishment: The Case of Venezuela" says, "We find that the sanctions have inflicted, and increasingly inflict, very serious harm to human life and health, including an estimated more than 40,000 deaths from 2017-2018."
The same is true of the dire suffering caused by US sanctions in the Middle East. US sanctions on the Syrian Central Bank have collapsed the currency. Products are four times as expensive as they were just one year before the imposition of these sanctions. Millions of Syrian civilians have been driven into poverty. With an Orwellian touch, the sanctions are named the Caesar Civilian Protection Act.
As noted in a Carter Center report, "the exceptions process does not function as intended." . . .
FINDING 2: US sanctions have hindered the response to Covid-19. As a result, many civilians have died, and the pandemic has spread further.
In March 2020, UN Secretary General Antonio Guterres said, "We are at war with a virus." He appealed for "waving sanctions that can undermine countries' capacity to respond to the pandemic." . . .
FINDING 3: US sanctions and extraterritorial claims have led to the imprisonment of businesspersons and diplomats and the violation of international treaties.
Individuals are put at risk of extradition to the United States and eventually to huge fines or long prison terms based on transactions outside the USA with a sanctioned country or individual. This extraterritorial claim has been declared contrary to international law by United Nations General Assembly Resolution 75/181. In defiance, the US continues to assert extraterritorial jurisdiction and seeks the extradition of individual businesspersons and even diplomats. It appears it is bullying or bribing countries such as Canada and Cape Verde to comply. . . .
FINDING 4: Sanctions are spurring countries to sell US securities and establish alternatives to the US dominated financial system.
Sanctioned countries have a material interest in departing a system based on US political and economic dominance.
For example, in 2012 Russia held over $150B in US Treasury Securities. In June 2021 Russian announced that it was eliminating US dollars from its reserve fund. The holdings have been reduced to $4B and are going to zero.
China is also reducing its holdings in US securities and bonds. In September 2020 it was reported that "China may ditch US treasuries as decoupling risk looms." . . .
FINDING 5: Many US industries and farmers want to trade with sanctioned countries and call for a change in policy.
In November 2000 the CATO Institute published an article titled "Going alone on economic sanctions hurts US more than foes." It says, "Using trade as a weapon of foreign policy has harmed America's economic interests in the world without significantly advancing national security. The proliferation of trade sanctions in the last decade has been accompanied by their declining effectiveness. From Cuba to Iran to Burma, sanctions have failed to achieve the goal of changing the behavior or the nature of target regimes. Sanctions have, however, deprived American companies of international business opportunities, punished domestic consumers, and hurt the poor and most vulnerable in the target countries." . . .
FINDING 6: Many US sanctions are based on false claims of an emergency and threat to national security.
US sanctions are sometimes authorized by Congressional legislation. At other times, they are imposed by the President using US Code 1701 under the International Emergency Economic Powers. The president can authorize sanctions by declaring there is an "unusual and extraordinary threat" to the "national security, foreign policy, or economy of the United States." Thus in March 2015, President Obama declared a "national emergency with respect to the unusual and extraordinary threat to the national security and foreign policy of the United States posed by the situation in Venezuela."
The claim that Venezuela poses a security threat to the United States is not credible. On the contrary, the reverse is true. It is the US that has threatened and engaged in aggression against Venezuela, including support for a coup attempt in 2002. . . .
FINDING 7: A large majority of world nations believe US sanctions violate international law and the UN Charter.
In December 2020, the United Nations General Assembly passed resolution 75/181 on "Human rights and unilateral coercive measures." The representatives of 131 nations approved the motion saying,
"Unilateral coercive measures and legislation are contrary to international law, international humanitarian law, the Charter of the United Nations and the norms and principles governing peaceful relations among States."
Similar resolutions, approved by 70% of world nations, have been passed for many years. . . .
FINDING 8: There has been virtually no reporting on international criticism and recommendations regarding US sanctions.
The global criticism of US sanctions is ignored by western media. Although more than two-thirds of the United Nations General Assembly has passed resolutions condemning unilateral coercive measures, this has not been reported in the West. Incredibly, the New York Times archives do not show a single reference to "unilateral coercive measures." . . .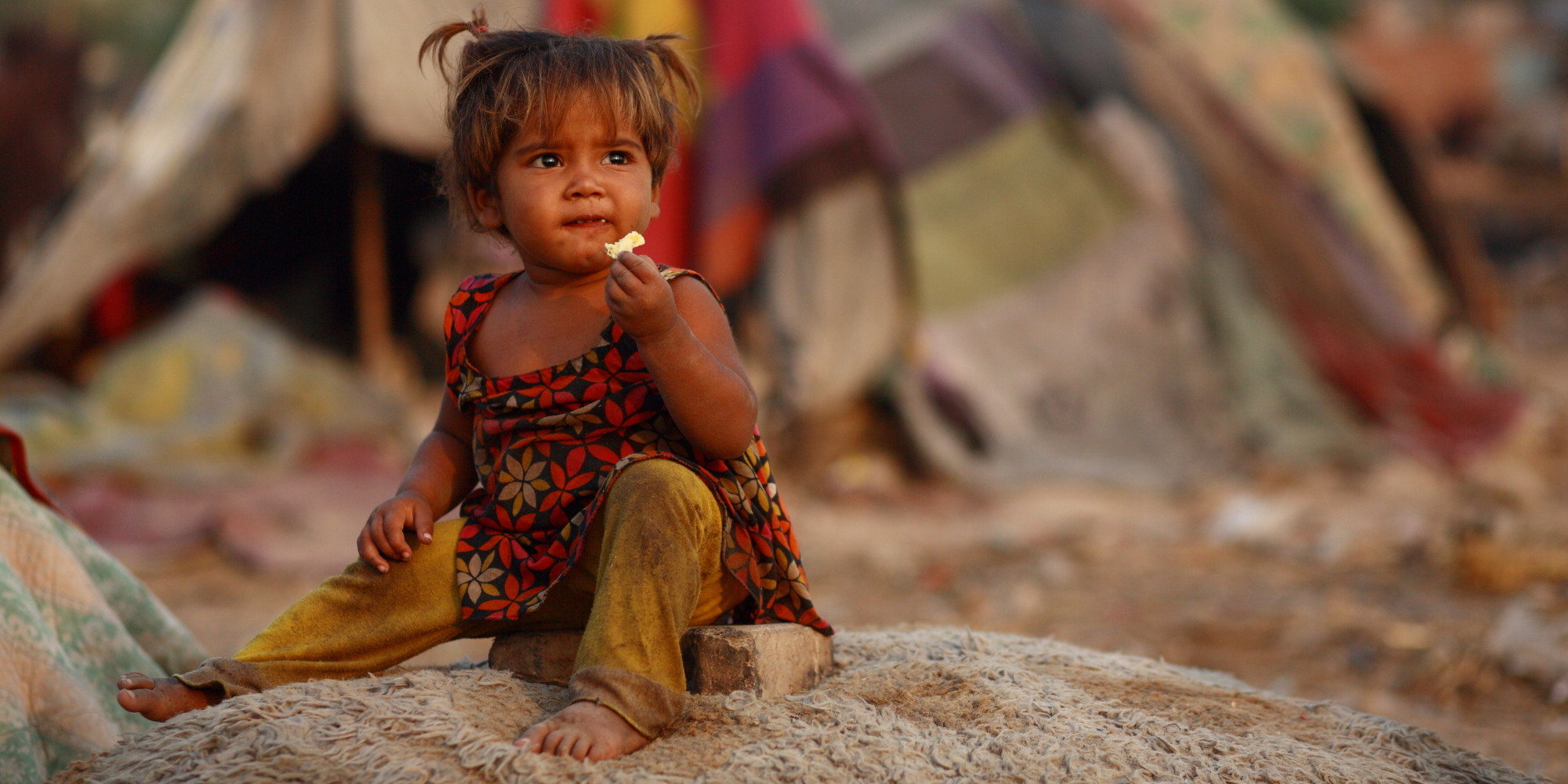 CONCLUSIONS CONCLUSION 1. Unilateral coercive sanctions violate basic human rights.
These sanctions are contrary to the UN Charter which provides for the inalienable rights to economic and social development and health. Unilateral economic sanctions violate the right of a country to self- determination as established in Articles 1 of both the International Covenant on Economic, Social, and Cultural Rights and the International Covenant on Civil and Political Rights. The right to self-determination is a fundamental collective human right. Economic and Social rights are basic human rights on a par with Civil and Political Rights.
Since these sanctions deprive targeted countries of revenues to support essential infrastructure and public services for the whole population, they are a form of collective punishment, comparable to a war-time siege as stated in the Geneva and Hague Conventions, both signed by the US. These coercive measures are the main obstacle to countries being able to confront the COVID-19 pandemic by denying revenues and blocking transactions for the purchase of vital medical supplies. To exacerbate the suffering of an entire civilian population during a severe health crisis, to force a change of government, is morally corrupt and a clear disregard for basic human rights. . . .
CONCLUSION 2. Sanctions undermine peaceful relations and the sovereign equality of nations.
The UN Charter, a binding international treaty, requires non-interference in the internal affairs of nations and affirms the sovereign equality of all nations. The only potentially legitimate form of economic, trade and financial sanctions are based on a resolution of the United Nations Security Council. This rule applies to the US.
Indiscriminate unilateral coercive measures amount to the use of force in international relations. A form of war, they reflect a foreign policy adopted and implemented with hegemonic aims.
In January 2019 the UN Special Rapporteur Idriss Jazairy said, concerning Venezuela "The use of sanctions by outside powers to overthrow an elected government is in violation of all norms of international law….I urge all countries to avoid applying sanctions unless approved by the United Nations Security Council, as required by the UN Charter."
In 9 May 2019, Mr. Jazairy said, "Regime change through economic measures, likely to lead to the denial of basic human rights and indeed possibly to starvation, has never been an accepted practice of international relations….Real concerns and serious political differences between governments must never be resolved by precipitating economic and humanitarian disasters, making ordinary people pawns and hostages thereof." . . .
CONCLUSION 3. Sanctions create potential criminal and civil liability for US authorities.
The United States and its leaders face potential criminal responsibility or civil liability at the International Criminal Court, the International Court of Justice or before a possible specialized ad hoc criminal or civil court created in the future. . . .
CONCLUSION 4. Media has failed to inform the public about the consequences and global condemnation of US sanctions.
Most US citizens have little or no understanding of the severe harm being done to millions of residents of countries such as Venezuela, Cuba, Syria, Iran, Zimbabwe, etc. If the media brought an accurate accounting into the nation's living rooms, we believe they would strongly oppose the policy of imposing crushing sanctions and economic war. . .
RECOMMENDATIONS TO THE US GOVERNMENT
1) Implement the 16-point plan proposed by UN Special Rapporteur Alena Douhan with the respect to the pandemic including:
* Under no circumstances should trade in essential humanitarian goods and commodities, such as medicine, antivirals, medical equipment, its component parts and relevant software, and food, be subject to any form of direct or indirect unilateral economic measure or sanction. Accordingly, any impediment to such trade – including trade barriers such as tariffs, quotas, and other non-tariff measures; impediments to appropriate contracts, financial transactions, transfers of currency or credit documents and transportation that hamper the ability of states to effectively fight the COVID-19 pandemic and deprive them of vital medical care and access to clean water and food – should be lifted or at least suspended until the threat is eliminated.
* States shall not take measures preventing other states from getting external aid of any character, including international loans to combat the pandemic both from other states and international organizations.
* No national law or regulation of regional international organizations shall have extraterritorial application. Therefore, any sanctions, including administrative and criminal charges against individuals and companies involved in the delivery of medical goods and food to sanctioned states in accordance with international humanitarian and human rights norms, should be lifted or at least suspended to prevent fear and over-compliance from the side of states, banks, donors, humanitarian operators and other relevant actors.
* Humanitarian exemption regimes shall not be limited to the medicine or medical equipment and software necessary to treat COVID-19 or for imminent life-saving activity only. They shall guarantee the availability of medicine and medical equipment necessary to treat other diseases, food, and other essential goods, and shall include reconstruction projects to enable targeted states to repair national economies, to restore civilian healthcare and educational institutions and to guarantee the protection of the civilian population.
2) Undertake and apply a review of US foreign policy with respect to UN Charter principles regarding multilateralism and the sovereign equality of nations. Abrogate all unilateral coercive measures adopted outside the UN Security Council.
3) Require Congressional oversight regarding presidential claims that there is an "extraordinary threat" to national security. The current situation, whereby the president can impose warlike sanctions on other countries based on dubious claims without any oversight, should be reformed.
VOICES FROM THE SANCTIONED
"Due to the lack of fuel, we are not able to generate the electrical energy that is needed. This leads to blackouts. This affects the civilian population because it can ruin the food that is refrigerated, which people have spent much work to acquire. The blackouts and starting / stopping can damage all types of electrical equipment and their replacement is very difficult given the lack of spare parts."
— Rosaida, medical doctor from Cuba
"One hard shock that we are confronting is the lack of antibiotics, especially the components needed to manufacture them. There have also been many difficult moments in the face of the COVID-19 pandemic, including the lack of even simple swabs used to do the PCR test. These could be obtained easily if we were not blockaded. Even the glass materials essential for these exams are very difficult to obtain."
— Norma, psychologist from Cuba
"The embargo that Biden is enforcing, what we here in Cuba call the blockade, is a cruel policy designed to make our lives miserable. The US government is like a cop with its knee on our throat. "We can't breathe!" Sure, there is a lot to criticize about Cuba. It's not perfect and no one says it is. Not even the Cuban government. But those who criticize Cuba now remind me of the people who talked about George Floyd's supposed character flaws to justify a policeman slowly killing him while other police officers stood by and watched with guns drawn. A blockade is an act of war. So is it now time to analyze Cuba's problems versus its virtues. To stand by with your hands folded and watch or to do something to actually get the boot off the neck of us Cuban people?"
— Pablo – North American musician/composer and resident of Havana, Cuba since 1966
"The financial reserves robbed from our nation are not available for the maintenance and replacement of parts for our water system. This results sometimes in failures of the distribution of water for months, resulting in people being forced to walk long distances carrying water. This harms the health, hygiene, and economy. People who are not able to carry water, like the elderly and disabled, must pay high prices for it. Others make long lines at outdoor tanks which are not well treated, causing diarrheal illnesses and the spread of mosquitos."
— Ana from Venezuela
"Water supply depends on electricity to run the water pumps. When the power comes on, we rush home and turn on the faucet to fill the bathtub with water."
— Teri from Venezuela
EXAMPLES OF THE IMPACT OF SANCTIONS ON SOME INDIVIDUAL COUNTRIES
"Modern-day economic sanctions and blockades are comparable with medieval sieges of towns with the intention of forcing them to surrender. Twenty-first century sanctions attempt to bring not just a town, but sovereign countries to their knees. A difference, perhaps, is that twenty-first century sanctions are accompanied by the manipulation of public opinion through 'fake news', aggressive public relations and a pseudo-human rights rhetoric so as to give the impression that a human rights 'end' justifies the criminal means."
This section of the report focuses on some of the most severely sanctioned countries: Cuba, Iran, Nicaragua, Syria, Venezuela, and Zimbabwe. Beyond the focus of this report are the more than 30 other countries and territories under US unilateral sanctions, which include: China, Central African Republic, Democratic Republic of Congo, Burundi, Belarus, Guinea Bissau, Haiti, Mali, Gaza and the Palestinian territories, Russia, Rwanda, Somalia, Libya, Afghanistan, Sudan, South Sudan, Yemen, and Tunisia among others.
A recent addition to the sanctioned countries is the government of Kabul, Afghanistan. In mid-August 2021, the Taliban took effective control of the country. Already the United States has announced sanctions on the new government and blocking its access to Afghanistan's $9.4B in international reserves. This is leading to a rapid decrease in the nation's currency value, raising prices for many goods and indicating the Afghanistan peoples' suffering will continue.
How US sanctions are collective punishment of the Venezuelan people
The high cost of sanctions on Iran
This report was produced by Rick Sterling, John Philpot and David Paul with support from other members of the Sanctions Kill Coalition and many individuals in sanctioned countries.
MOVIES & VIDEO
Make the Economy Scream, 2019 video documentary
• Fuel Shortages in Venezuela: Causes and Consequences.
Posted in accordance with Title 17, Section 107, US Code, for noncommercial, educational purposes.