Lessons from Fossil Fuel Transitions
Shea Leibow / National Priorities Project
(August 25, 2021) — As public opinion shifts toward the belief that climate change is a global emergency, the pressure escalates to transition away from fossil fuels. This year, President Biden put forward a plan to create millions of good-paying clean energy jobs, the Keystone XL pipeline was cancelled, and the United Mine Workers of America (UMWA), a group previously resistant to considering a transition to clean energy, released a report detailing their demands for a clean energy transition.
These moves to transition away from the fossil fuel economy have widespread implications in other sectors of the US economy. The US defense industry, for example, is another economic system that has proven to be unsustainable.
As NPP's No Warming, No War report describes, the US military is one of the biggest polluters in the world, producing around fifty-nine million metric tons of greenhouse gas emissions annually. Military bases serve as a major source of these emissions, and the 800 US military bases across the globe ensure that this pollution is not confined to the continental US. The act of warfare itself is extremely carbon-intensive and ecologically destructive as well — and this is not to mention the military's track record of fighting wars for oil.
Despite the environmentally destructive impacts of the military, it also serves as the largest employer in the United States. How then can we make a plan to transition defense workers and communities out of this deeply unsustainable economic system?
This is where the concept of Just Transition comes in handy.
The Climate Justice Alliance defines Just Transition as a concept that details how to move from an extractive economy to a regenerative economy. The concept centers the workers and frontline communities impacted by this transition.
Given that the fossil fuel and defense industries have both proven to be disastrous for our planet and communities, it's useful to identify lessons from the ongoing fossil fuel transition that may be applicable to a Just Transition away from the defense economy.
Lessons from Past Transitions
The transition away from coal in the Appalachian region resulted in massive job loss, worker displacement, and increased regional poverty. A key failure of this transition was its reactive and short-sighted nature.
Recommendation #1: Just Transition plans must be made preemptively, before layoffs are imminent.
Recommendation #2: A Just Transition plan must include short-term support for dislocated workers (such as relocation support, insurance, and wage replacement).
Recommendation #3: A Just Transition plan should also include long-term support such as robust legislation, coordination and advisory boards, robust funding, and strong social services.
The Navajo Nation was hit in 2019 with the closures of a coal-fired power plant and its accompanying coal mine, both of which were major sources of employment for Diné (Navajo) people. However, this shock was lessened by the Kayenta Solar Project — a Navajo Nation-run solar facility built in 2016, which now provides local jobs and energy to 36,000 Navajo Nation homes.
Recommendation #4: Local workers and frontline communities must be able to shape Just Transition plans to accommodate their local economic, cultural, and environmental circumstances.
Recommendation #5: There should be informed consent and ongoing consultation throughout the transition process — or, better yet, community groups should be in leadership roles in the transition.
Recommendation #6: A Just Transition plan should prioritize the diversification of local economies, especially through the expansion of sustainable sectors.
As the Labor Network for Sustainability's (LNS) Just Transition Listening Project highlights, to achieve a Just Transition on a national scale, state and federal governments will need to provide support.
Recommendation #7: Government bodies must ensure that dislocated workers receive re-training and guaranteed employment as they leave their positions. As the LNS report highlights, "A new job waiting is typically the best transition plan."
Recommendation #8: Federal resources must be allocated to support worker and family relocations out of transitioning regions, or the government must ensure that attainable, decent jobs are moved to the transitioning regions.
 Crafting a plan for a massive economic shift is intimidating — ensuring that all workers and communities are taken care of, even more so. However, legislation and regional plans for a defense Just Transition do not need to be pulled out of thin air. The ongoing efforts to transition economies, workers, and communities out of the harmful fossil fuel economy provides insights into what works and what doesn't.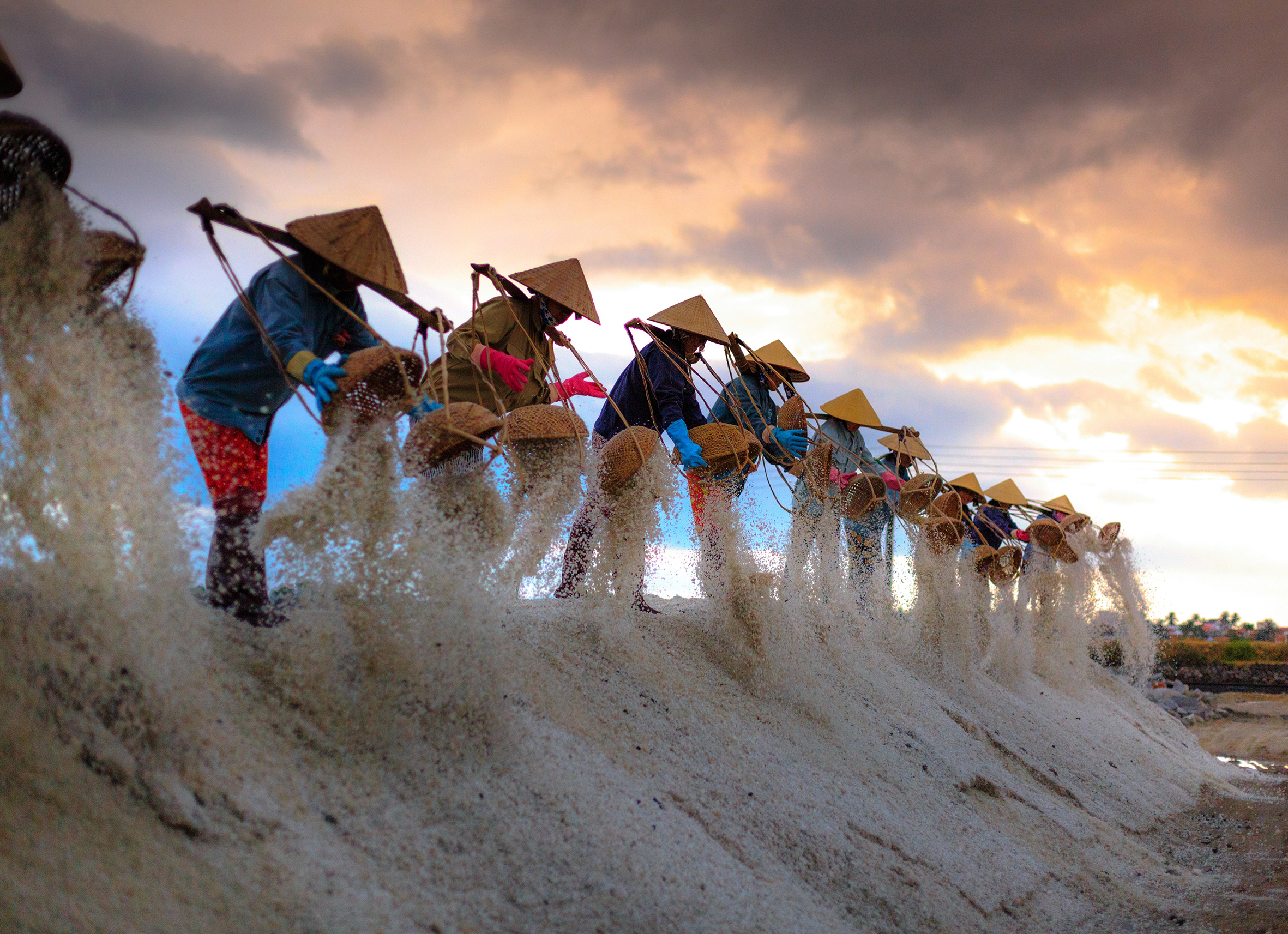 Understanding the concept of Just Transition as a tool that can be applied to unsustainable economic systems such as the fossil fuel economy and the defense economy allows us to work holistically and strategically to build a brighter future.
Shea Leibow is a Next Leader on the National Priorities Project at the Institute for Policy Studies.
Posted in accordance with Title 17, Section 107, US Code, for noncommercial, educational purposes.