Starving the Taliban — or the Afghan People? 
We want women to go to school and persecutions of the innocent to stop. But we don't want regular people to freeze and starve, either.
Medea Benjamin and Ariel Gold / The Quincy Institute for Responsible Statecraft & Office of the High Commissioner / United Nations Human Rights Council
(October 18, 2021) — Last month, the International Monetary Fund approved a historic $650 billion allocation of Special Drawing Rights to help jump start the global economic system battered by COVID. The IMF earmarked $450 million of this for Afghanistan, a country whose economy is collapsing and desperately needs an infusion of funds.
But Arkansas Republican French Hill corralled 17 of his Republican colleagues to pen a letter to Treasury Secretary Janet Yellen urging her to intervene at the IMF to "ensure that no allocated SDRs are made available to a Taliban-led Afghanistan." The IMF quickly complied.
This is part of a larger effort to starve the Taliban of funds. When the US pulled out of Afghanistan at the end of August, it froze $9.5 billion of the Afghan Central Bank's assets. The World Bank suspended the disbursement of money through its Afghanistan Reconstruction Trust Fund. Given that foreign aid to Afghanistan had previously been about $8.5 billion a year — nearly half of the country's gross domestic product — the impact of freezing these funds has been catastrophic.
To be clear, there's a good argument for non-cooperation with the Taliban. Since coming to power, the Taliban have said that they would allow girls to attend school. They kept their promise as far as elementary schools, but in most parts of the country girls are being kept out of grades 7-12. Most women enrolled in public universities have not been attending classes due to fear, canceled classes, or Taliban restrictions.
Even though Taliban spokesmen insist that women can continue to work, there have frequent reports of Taliban militants ordering women to leave their workplaces, being denied freedom of movement outside of their homes, having strict compulsory dress codes imposed on them, and not being allowed to peacefully protest.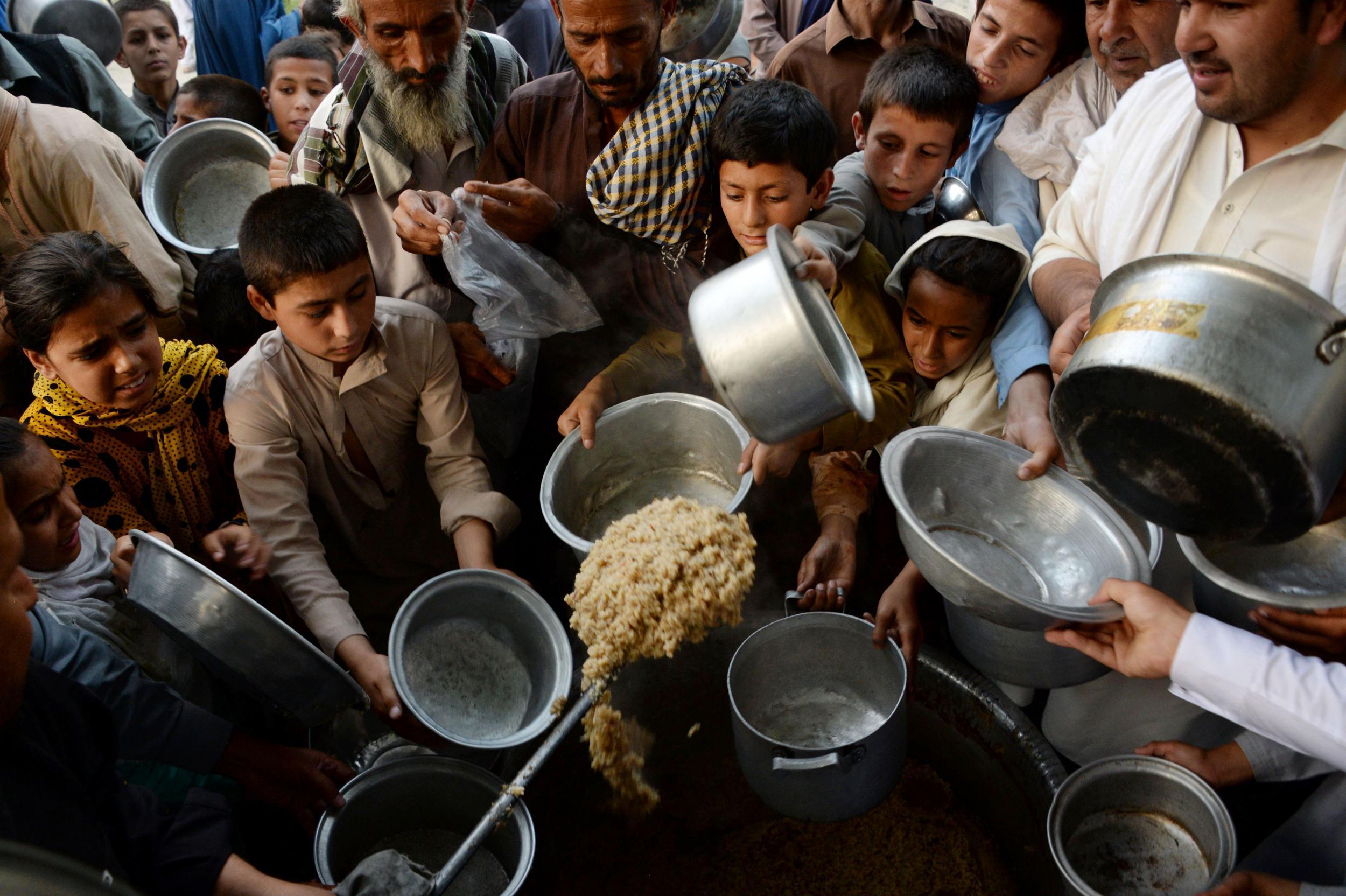 According to Amnesty International, Taliban members have been persecuting journalists and threatening the safety of human rights defenders. On August 30th, Taliban forces killed 13 ethnic Hazaras. Eleven of them were reportedly former government soldiers who were surrendering, and the other two, including a 17-year-old girl, were civilians attempting to flee the area as the Taliban opened fire.
While we should all be outraged about the abuses and deterioration of rights that Afghans are experiencing, freezing Afghan funds is victimizing the victims. It is taking food out of the mouths of children. It is putting millions of lives at risk.
Right now, the nation's economy and public services are screeching to a halt. Banks have run out of money, civil servants have not been paid and food prices have soared. Let this sink in: The World Food Programme (WFP) estimates that 93 percent of Afghans are not getting enough food to eat.
The schools have no funds. There are about 220,000 teachers in Afghanistan, and since June, most of them have not been paid. On October 6, the 45,000-member Afghan Teachers Association put out an urgent appeal calling attention to their dire situation. "The Ministry of Education has very few resources, and it is hard to ask our teachers to keep working without salaries. Many of them are the sole breadwinners in their families, and they are really struggling. It will be difficult to keep the schools open if we have no funds." How can we insist that the Taliban open all schools to girls but then refuse to pay the teachers?
The nation's healthcare system is on the brink of collapse. Only about 15 percent of the country's more than 2,000 health facilities are operational and most of the personnel who are working are doing so on a voluntary basis. If money is not released for salaries and supplies, a mass exodus of healthcare workers is imminent. "There is a risk that the Afghan people will have virtually no access to primary health services," UNDP's Asia-Pacific Director Kanni Wignaraja said. The UN Development Fund recently announced that it will start to directly pay salaries into the bank accounts of thousands of doctors and nurses, circumventing the central government. While this is a welcome development, it is not enough to revive the nation's entire healthcare system.
The same is true of humanitarian relief; it is critical but not a solution. On October 12, the European Union announced a $1.2 billion aid package and Secretary of State Anthony Blinken said the US will provide more humanitarian aid (although his measly $64 million pledge is about one-fifth of the $300 million a day the US spent during 20 years of occupation). It will be nearly impossible to effectively distribute this aid while Afghan banks remain under US and UN sanctions, unable to accessphysical dollars.
We understand the serious concerns about payment mechanisms, including not wanting to strengthen the Taliban or facilitate the kind of corruption that existed under prior governments. Promising options are being tested by UN agencies for direct payments to public service workers. But if the banking system and key ministries are to function, dogmatic opposition to any cooperation with the Taliban will be counterproductive.
A harsh winter is approaching. Without quick action, there will be famine, death, and a destabilized country ripe for civil war. Terrorist groups like Al Qaeda and ISIS will find plenty of fertile ground. Millions of desperate Afghans will attempt to flee the country, exposing them to predatory smugglers and triggering a renewed flood of refugees to neighboring countries and Europe that could rival the 2015 Syrian refugee crisis. Germany's lame-duck Chancellor Angela Merkel told reporters at the recent G20 meeting, "To stand by and watch 40 million people plunge into chaos …. cannot and should not be the goal of the international community."
After 20 years of military operations during which we squandered over $2 trillion and killed tens of thousands of Afghans, the US should not retaliate against the Afghan people for the policies of their regressive, misogynist rulers. And we in the West who advocate for human rights must recognize the primacy of the right to eat. We must grapple with the complexities in Afghanistan today and become strong advocates for releasing funds now held by foreign banks and international institutions, funds that rightly belong to the Afghan people.
US Sanctions Harm Health in Iran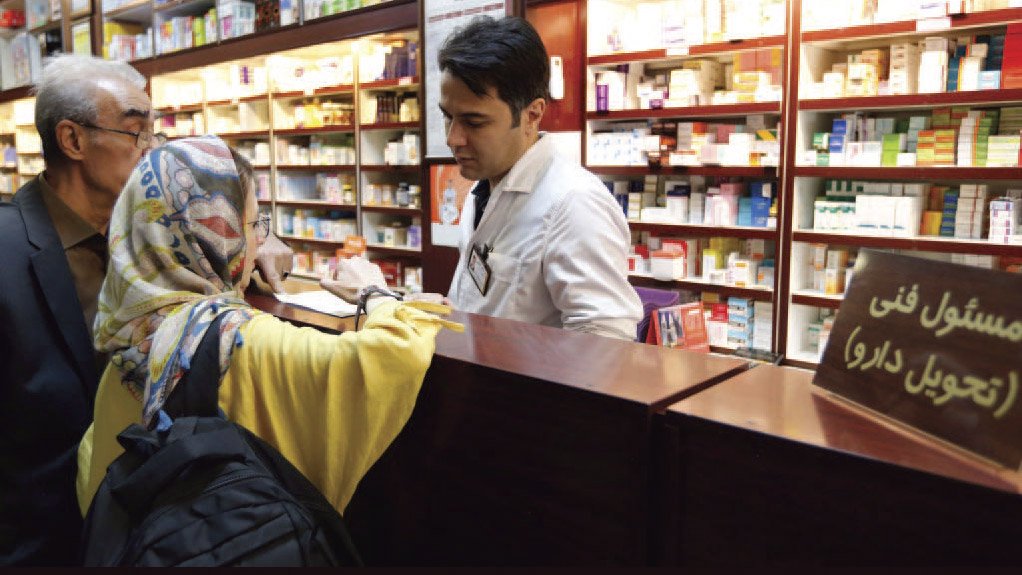 Over-compliance with US Sanctions
Harms Iranians' Right to Health
Office of the High Commissioner / United Nations Human Rights Council
https://www.ohchr.org/EN/NewsEvents/Pages/DisplayNews.aspx
GENEVA (19 October 2021) — A Swedish bandage maker's decision to halt shipments to Iran shows how over-compliance with US sanctions harms the ability of Iranian patients to enjoy their human rights, particularly the rights to health, to be free from physical and psychological pain, inhuman treatment and the right to life, UN human rights experts* said today.
The people affected suffer from a severe and life threatening rare skin condition, epidermolysis bullosa (EB), which causes extremely painful wounds. Many patients are children — often referred to as "butterfly kids" because their skin is as fragile as a butterfly's wings. The bandage produced by the Swedish company reportedly offered the most effective treatment to alleviate pain and prevent life-threatening infections.
The experts said the resumption of US sanctions against Iran in 2018 led the Swedish company to stop doing all business with Iran, including authorized humanitarian trade, until the political situation changes, for fear of secondary sanctions as a part of over-compliance.
"Many banks and businesses, including pharmaceutical and medical companies around the world over-comply with sanctions out of fear of potential penalties," the experts said. "They refuse to finance exempted trade or to conduct the corresponding transactions with sanctioned countries. This has prevented the Iranian business partner of that Swedish company from being able to import the bandages, even though medical and other humanitarian goods were announced to be exempt from the sanctions."
The result in this particular case is that children and others suffering from EB in Iran can no longer fully enjoy the right to health, the experts said. Another UN Special Rapporteur earlier determined that denial of access to pain relief violates the right to be free from inhuman treatment if the result is severe pain and suffering, even if it occurs unintentionally, they noted.
"This is only one of many examples sadly illustrating the plight of thousands of people, including children, caused by over-compliance with sanctions by third parties out of fear of being sanctioned in turn," the experts said.
Although the Swedish company has a human rights policy, its decision, as well as the actions of the Swedish Government, breach their international responsibility to ensure the entire range of human rights, the experts said.
Under the UN Guiding Principles on Business and Human Rights, companies have a duty to avoid infringing upon human rights throughout their operations and wherever they do business, and Governments have a duty to ensure that companies' actions are aligned with this objective.
Governments are also bound to ensure the right to health, or at the very least to refrain from any action or omission that may cause violations of the Universal Declaration of Human Rights and the International Covenant on Economic, Social and Cultural Rights.
The situation reveals apparent gaps in the due diligence processes applied by the company and by the Swedish Government to anticipate and prevent human rights consequences arising from the actions of business enterprises and their partners, the experts said.
"While companies are free to decide where to sell their products, companies that produce critical medical and humanitarian goods have a special responsibility," they said. "When sales of a medical product that improves the right to health and prevents suffering are halted in a country, and no equivalent alternative product is available, that right is harmed for people who were helped by it."
Alena Douhan, the UN Special Rapporteur on the negative impact of the unilateral coercive measures on the enjoyment of human rights, has contacted both the company and the Swedish Government with a view toward resolving this problem and addressing any broader shortfalls that exist in their human rights due diligence processes.
The Independent Experts and Special Rapporteurs are part of what is known as the Special Procedures of the Human Rights Council. Comprising the largest body of independent experts in the UN Human Rights system, Special Procedures is the general name of the Council's independent fact-finding and monitoring mechanisms that address either specific country situations or thematic issues in all parts of the world. Special Procedures experts work on a voluntary basis; they are not UN staff and do not receive a salary for their work. They are independent from any government or organization and serve in their individual capacity.
Authors:Ms. Alena Douhan, UN Special Rapporteur on the negative impact of the unilateral coercive measures on the enjoyment of human rights; Mr. Morris Tidball-Binz Special Rapporteur on extrajudicial, summary or arbitrary executions; Mr. Nils Melzer, Special Rapporteur on torture and other cruel, inhuman or degrading treatment or punishment; Mr. Obiora Okafor; Independent Expert on human rights and international solidarity; Mr. Livingstone Sewanyana; Independent Expert on the promotion of a democratic and equitable international order; Ms. Tlaleng Mofokeng Special Rapporteur on the right of everyone to the enjoyment of the highest attainable standard of physical and mental health. Concerned about the world we live in? Then STAND UP for someone's rights today. #Standup4humanrights and visit the web page at http://www.standup4humanrights.org
Posted in accordance with Title 17, Section 107, US Code, for noncommercial, educational purposes.