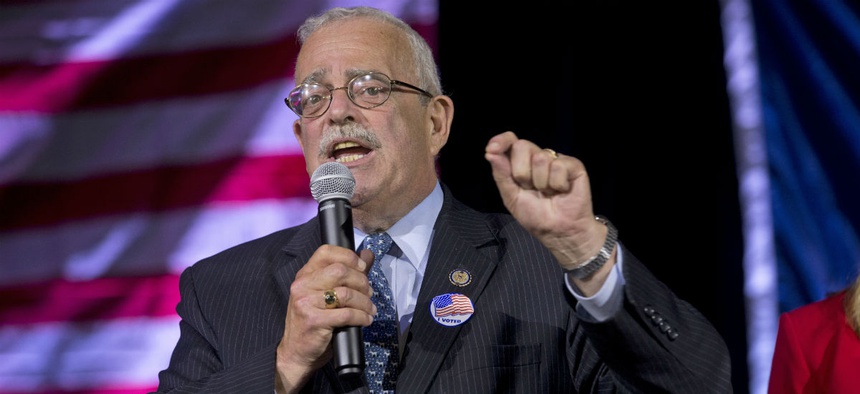 A Letter in Support of Rep. Gerry Connolly's NDAA Amendment
Democracy for the Arab World Now (DAWN) et al
(November 23, 2021) — Democracy for the Arab World Now (DAWN), The Freedom Initiative, Human Rights First, and the Friends Committee on National Legislation are asking for colleagues to join the below letter in support an NDAA amendment introduced by Representative Gerry Connolly (D-VA-11). Complete the form below if you wish to sign-on. Please reach out to Sahand Yazdanyar (syazdanyar@dawnmena.org) if you have any questions or concerns regarding the letter.
Dear Chairs and Ranking Members of the
House and Senate Armed Services Committees,
We, the undersigned organizations, urge that Representative Connolly's amendment to the FY2022 NDAA, based on the Protecting Saudi Dissidents Act, which passed the House this year with overwhelming bipartisan support, be preserved through conference negotiations.
This important provision would require real transparency, accountability measures, and prohibit licenses for future weapons sales to Saudi Arabia if basic human rights protections for US and Saudi citizens are not met.
Specifically, it would require the President to certify that the Saudi Arabian government has not conducted the following activities.
– Forced repatriation, intimidation, or killing of dissidents in other countries
– The unjust imprisonment in Saudi Arabia of United States citizens or the prohibition of these family members from exiting Saudi Arabia
– Torture of detainees in custody of the government of Saudi Arabia
It's been over 3 years since the heinous murder of Jamal Khashoggi on October 2, 2018, and reports show that egregious violations of human rights of Saudi Arabia citizens are only increasing.
Medical neglect of Saudi detainees is an ongoing concern that has led to the tragic deaths of human rights activist Abdullah al-Hamid in April of 2020 and journalist Saleh al-Shehi in June of 2020. Many women's rights activists remain in detention and are subjected to torture, inhumane degrading treatment, and sexual violence.
Currently, there are estimated to be thousands of political prisoners in Saudi Arabia who find themselves in severely compromised humanitarian circumstances and with almost no legal protections.
Furthermore, the lack of real accountability from the United States after the murder of Jamal Khashoggi has left many US citizens and residents with ties to Saudi, in constant fear of retaliation by Saudi Arabia. One example was defected Saudi intelligence officer Saad Al-Jabri and his family who were reportedly victims of an international man-hunt in the United States and assassination attempt by Mohamed Bin Salman's mercenary group the "Tiger Squad."
In recent revelations, Mr. Al-Jabri told 60 Minutes this year that Mohamed Bin Salman disappeared Al-Jabri's two children, Sarah and Omar, as well as his son-in-law, Salem Almuzaini, and is holding them hostage.
Also, in April of 2019, dual US-Saudi citizens Salah al-Haidar and Badr Al-Ibrahim were detained at a time of mass arrests; both have been declared prisoners of conscience.
US citizen Areej Al-Sadhan, sister of detained humanitarian aid worker Abdulrahman al-Sadhan, and Abdullah Alaoudh of Virginia, son of detained reformer Salman Al-Odeh, have been subject to intimidation and harassment, and prevented from communicating with their family members in prison. Horrendous stories like these are far too common and exactly what Rep. Connolly's amendment is trying to prevent.
Again we, the undersigned organizations, urge you to support Representative Connolly's important amendment to the NDAA, to ensure justice for Jamal Khashoggi and all ongoing human rights violations to Saudi dissidents committed by the Saudi Arabian government.
This year's NDAA cannot be silent on accountability for Saudi's murder of Jamal Khashoggi.
Thank you for your consideration.
Sincerely,