Robert Weissman / Public Citizen 
I. Addressing the Global Pandemic 
As significant as vaccine problems remain in the United States, they are nothing compared to the developing world, where shortages as well as some delivery problems are blocking access. The vaccination rate in rich countries is over six times what it is in African nations, and rich countries are grabbing almost all of the high-quality mRNA vaccines.
Meanwhile, the rich countries that house the vaccine makers have NO global plan to vaccinate the world.
This is a humanitarian outrage. And it makes it far more difficult to contain the pandemic in the United States — as we (and others) predicted — which we're seeing (again) with the explosion of the Omicron variant.
Having shifted U.S. policy by winning reduced patent protections for COVID vaccines, we are now pushing for a global manufacturing plan. Global vaccination won't come from fighting over limited supply. We need to vastly scale up production.
Omicron has made this absolutely imperative. Not only will rich countries now use more high-quality mRNA vaccines — exacerbating shortages in developing countries — but Omicron makes clear that the world needs to be prepared to manufacture refined vaccines regularly in order to respond to new variants. There is nowhere near enough manufacturing capacity to do this.
Public Citizen is driving the public debate on this issue. Our $25 billion manufacturing plan remains the most detailed plan available to scale up global manufacturing and to force the vaccine makers to share their technology. The New York Times, the Los Angeles Times, and many others have endorsed our plan.
1. Win funding from Congress for global manufacturing.
2. Persuade the Biden administration to embrace its existing authorities and to facilitate a scaled-up manufacturing plan.
3. Help facilitate a network of vaccine manufacturing facilities around the world to respond quickly to any future pandemics.
To drive the work, we are combining expert analysis, intensive lobbying, polling, a full-scale communication effort, coalition building, grassroots mobilization, and strategically timed protests and actions.
We are witnessing one of the great moral failures of our time
Millions of people will die simply because we don't share technology and scale up production. Hundreds of millions will be forced to live in dire poverty because of pandemic-related lockdowns. And even in the United States, we will be hobbled for as long as the global pandemic lasts.
Public Citizen is not going to stand by and just watch the situation unfold. We are going to change it. We've already made a difference — forcing key changes in U.S. policy and significantly increasing U.S. vaccination donations — but we are going to do a lot more than that. 
II. Delivering on the Promise of Build Back Better
Senator Joe Manchin's most recent grandstanding aside, President Biden's transformative Build Back Better plan *will* be passed once Congress is back at work in the new year.
The reforms in Build Back Better — even the version of it dialed back specifically to appease Manchin — would level the playing field for everyday Americans in a way we haven't seen since the New Deal era.
• We're talking about extending a tax credit that cut child poverty in half this year.
• We're talking about affordable child care and universal pre-K.
• We're talking about our nation's first *serious* spending to reduce carbon emissions, transition to clean energy, and keep the planet habitable for our children and grandchildren.
• We're talking about lowering prices for essential medicines like insulin.
• We're talking about improving the lives of *millions* of seniors by adding hearing coverage to Medicare.
• And on and on and on.
Working people need and deserve the relief in Build Back Better. And while I don't have a crystal ball to see into the mind of Joe Manchin, I can promise you this: 
Public Citizen will not rest until Build Back Better passes and the American people get the relief they were promised.
III. Averting Climate Catastrophe
It is too late to stop climate change. But whether it is a civilization-threatening process or "only" a severe-but-manageable disruption is up to us.
The decisions people make now will impact humanity's future for centuries … or perhaps all time. And, so far, we're not making good decisions.
Accelerating away from fossil fuels and toward clean energy requires multiple strategies.
Along with our advocacy for major governmental investments in renewables and strong national standards, we are carving out a role in the climate/finance space. What does that mean? Two things:
* First, we are leading the effort to hold financial institutions accountable for their role in financing climate-destroying activities.
* Second, we are pushing financial regulators to infuse climate risk into their analysis of the issues facing banks and financial institutions.
Our underlying theory? Follow the money. If carbon polluters can't get financing, they can't undertake new projects.
Along with public pressure, the key to making this approach stick is explaining how fossil fuels pose financial risks.
New investments in pipelines, natural gas, or oil drilling do not make sense because the world is going to shift away from dirty energy. Investments now are much riskier as a business proposition than the markets are recognizing.
We are running a focused campaign targeting the insurer AIG to stop insuring and investing in fossil fuels, and we are pushing a broad agenda with financial regulators. We are optimistic that the Securities and Exchange Commission will soon require publicly traded companies to disclose their climate risk, which we think will prompt meaningful changes in investment strategies. And following our advocacy, federal and state regulators are starting to require banks and insurers to take climate-related risks more seriously — which will make it harder for fossil fuels to get financing and insurance.
Going forward, our plan includes:
Pushing for nomination of financial regulators who will address the climate crisis.
Working with and pressuring financial regulators to take action.
Publishing detailed, expert commentary that explains how to implement climate commitments at agencies such as the Securities and Exchange Commission and the Commodities Futures Trading Commission.
Pushing the Federal Reserve, the Treasury Department, and other agencies to mitigate climate risks to our financial system and to stop banks from contributing to climate risks.
Working with state insurance regulators to apply climate targets to insurers, following the breakthrough approach we helped win in Connecticut.
Campaigning against AIG as a leading insurer and financer of fossil fuel projects, with the aim of winning measurable commitments from the company to reverse its practices.
And that's only part of what we're doing.
We have a lot more going on, such as driving climate action plans in all major cities of Texas. We're advocating for major federal investments in clean energy. We're pushing for stronger vehicle fuel efficiency, including in a major lawsuit. We're leading the way for a workplace safety rule to protect workers — especially immigrant farm workers — from deadly heat exposure.
We're pushing to end oil leasing on federal lands. We're calling for an end to U.S. oil and gas exports. We're pushing for innovative systems of public participation at the Federal Energy Regulatory Commission that would empower tribes and affected communities to push back against natural gas development schemes.
There's not going to be any single win that solves climate change. It's going to take years of work, building awareness and public demand for action. We're going to have to pile up victories — and use that momentum to make even more advances. The effort to decarbonize the planet is going to reach every nook and cranny of the global economy.
For Public Citizen, as always, we're driven by where we can make a strategic difference.
The climate/finance area reflects that we can capitalize on our expertise. We're confident we can impact policy makers — in fact, we're already seeing that. We believe this strategic intervention will have broad ripple effects throughout the economy.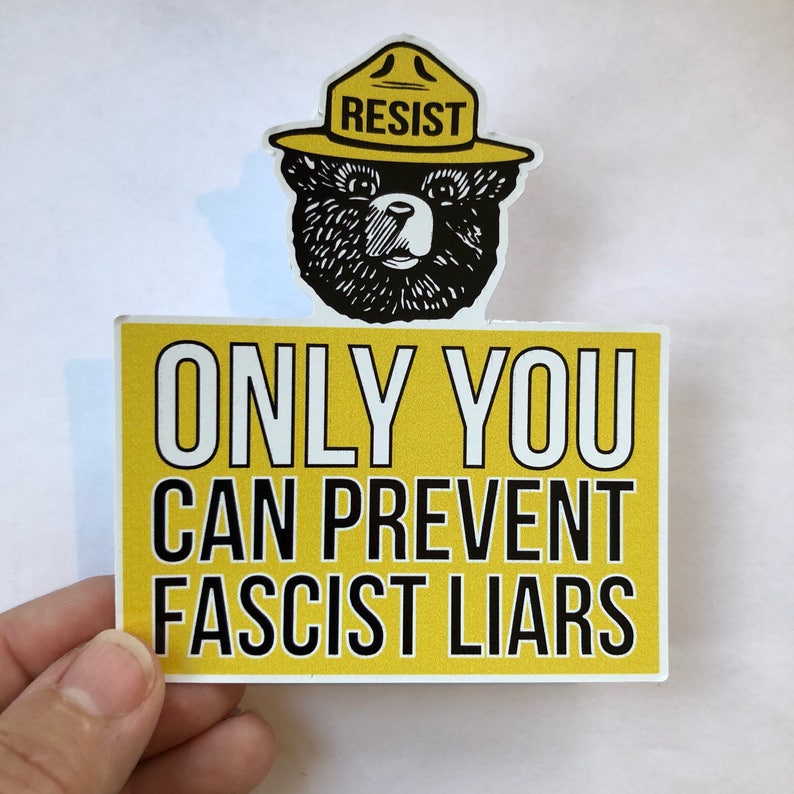 IV. Preventing Fascism in America and Saving Democracy
It is no exaggeration to say that the American democratic experiment is under assault.
Against the basic notion of "one person, one vote" stands the reality of Big Money, where a mere 100 individuals are responsible for 70% of all Super PAC contributions!
And the money is getting even more consequential. The coming elections will be the most expensive midterms ever — with as much as two times more spent than any previous midterm. (Yes, groan for all the ads you will have to suffer through, but also shed a tear for what it means about our democracy.)
Meanwhile, we are witnessing a reversal of core voting rights that seemed unfathomable for the past half century.
The Supreme Court has gutted the Voting Rights Act — and states are leaping at the chance to target voters of color and make it harder to vote.
This year alone, more than 400 bills have been proposed in virtually every state to restrict the freedom to vote — and more than 30 voting restriction laws have been passed in 19 states.
Amazingly, that's not all. Now we're facing outright election sabotage — the prospect that state legislators will overturn the actual vote count and declare as winner someone who did not receive the most votes.
At least eight states, including Arizona and Georgia, have enacted 10 laws this year that change election laws to give more power to legislatures or partisan entities and strip election duties from secretaries of state.
Public Citizen Will Not Let This Slow-motion Coup Succeed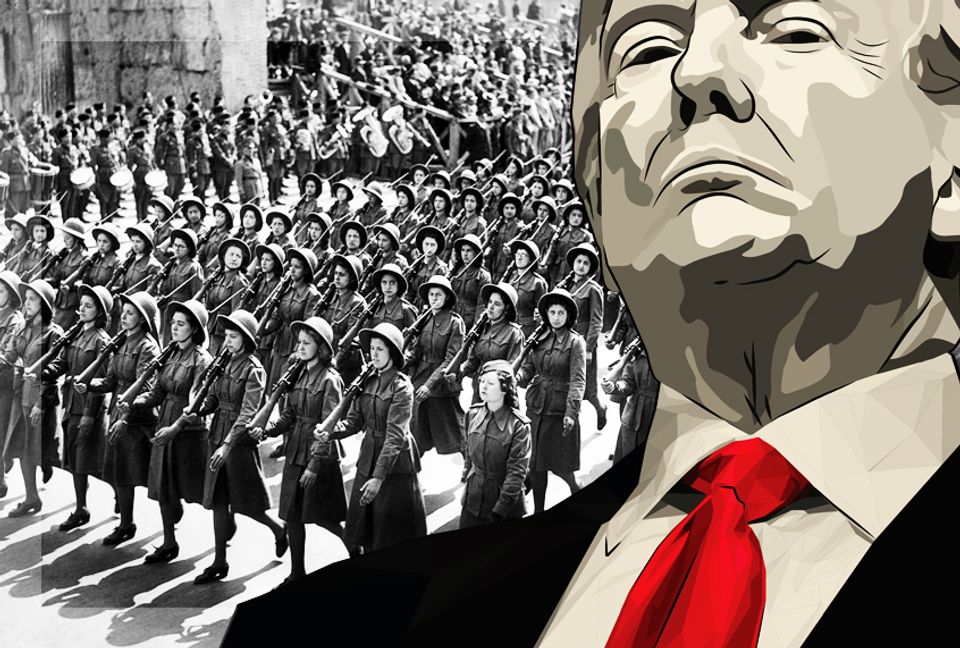 Four years ago, we pulled together what has now become the major nationwide pro-democracy coalition.
I don't have enough space to list for you all the town halls, rallies, creative actions, petitions, emails, letters and telephone calls to members of Congress, letters to the editor, lobby meetings, and much, much more that we have done in the last several years to win transformative democracy legislation — not just to prevent and undo the abuses we just reviewed, but also to fundamentally strengthen and advance our democracy.
The filibuster has slowed but not defeated us. We are on the precipice of winning major democracy legislation and we're going to get it done, the filibuster be damned.
Public Citizen is throwing everything we have at winning passage of the Freedom to Vote Act and the John Lewis Voting Rights Advancement Act — legislation that would end Dark Money, secure the right to vote, establish automatic voter registration, prevent election sabotage, and much more.
Getting it done requires Senators Joe Manchin and Kyrsten Sinema agreeing to a filibuster workaround. It's as simple as that. And we will make it happen.
One Other Thing
For 50 years, Public Citizen has been hearing things like "no" or "impossible" and then winning anyway.
To give you just one example, can you imagine anyone buying, or any company making, a new car without airbags? That was us.
It's not always easy. In fact, it's almost never easy.
We are not afraid of hard work.
And we do not stop until we win.
But we do need a baseline level of real-world financial resources to do this.
And since this is the time of year when many people donate to organizations that inspire a sense of working collectively to take on the most critical challenges, I hope you'll understand that I have to ask from time to time — especially at this time of year — so that we have the resources to carry out all the essential work you and Public Citizen are doing together.
Thank you so much for supporting Public Citizen.
For peace and progress, 
Robert Weissman is the president of Public Citizen — 1600 20th Street NW, Washington DC 20009 
Some Chilling Feedback from the White Right
Here are some examples of the hate mail received recently at the Public Citizen headquarters: 
• "I hope you die of COVID and kill your entire f—ing family." 
• "You should be thrown in jail for being a terrorist." 
• "Too bad they didn't abort all you traitor trash Nazi liberals." 
• "Die where you are standing." 
• "You insipid morons ALL deserve a bullet." 
• "Every one of you should be in prison for the rest of your sorry lives." 
• "I will kill you without remorse." 
• "You are not an American but a force of evil. I challenge you to a duel to the death. Pick the spot and time within the next 30 days. Your head will be on a pike when this is over you cowardly bastard." 
• "We are looking for you. If you don't like our Constitution, then leave or die!" 
• "Should have guessed you're a f—ing Jew."