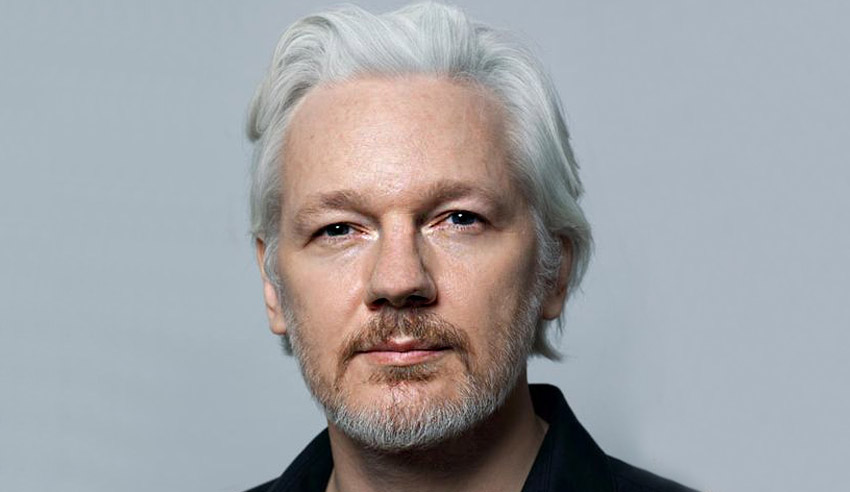 ACTION ALERT: Peace and Justice Organizations
Call for Freedom for Julian Assange
United National Antiwar Coalition
(January 5, 2022) — Imprisoned Wikileaks founder, journalist and free speech champion Julian Assange today faces life imprisonment for telling the truth about US war crimes in Iraq, Afghanistan and at the US torture base in Guantanamo Bay.
Assange faces charges under the 1917 US Espionage Act. Prosecution under that WWI anti-democratic law placed thousands of antiwar activists in prison for exercising their free speech right to protest WWI.
Ironically, the Dec 19, 2021 New York Times front-page two-part series entitled, Hidden Pentagon Records Reveal Patterns of Failure in Deadly Airstrikes, follows in Assange's footsteps in reporting US war crimes, yet The Times staff writers remain free.
Some 100 Times reporters evaluated Pentagon confidential document obtained under the Freedom of Information Act. These included reports on 50,000 US airstrikes on Iraq, Syria and Afghanistan conducted under the Obama and Trump administrations. The Times' on-the-scene reporters subsequently confirmed tens of thousands of civilian casualties – collateral damage.
"The [Pentagon] documents," according to The Times, "identify children killed or injured in 27 percent of cases; in The Times' ground-breaking reporting it was 62 percent."
The Times and several other major publications worldwide reprinted much of the same Pentagon material that Assange's Wikileaks released to the world. Yet Assange faces a life in prison for publishing the truth.
The persecution of Julian Assange by the US government is a threat against free speech and free press. It is also a threat to the Peace Movement and all movements for social change since without information and the ability to speak and write freely about US wars and war crimes we are greatly limited, and the people of the world are kept in the dark.
Therefore, Peace and Justice organizations and activists demand:
Free Julian Assange!
No to US wars!
Freedom of the press!
Free journalists!
Free speech!
Initial Signers
Organizations: United National Antiwar Coalition (UNAC), United for Peace and Justice (UFPJ), ANSWER coalition, Code Pink, Black Alliance for Peace, International Action Center, US Peace Council, Veterans for Peace, Women's International League for Peace and Freedom (WILPF), World Beyond War, Global Network Against Weapons and Nuclear Power in Space, Popular Resistance, Alliance for Democracy, Ban Killer Drones, People's Opposition to War, Imperialism and Racism, Free Palestine Movement, International Solidarity Movement (Northern Calif), Palestine Children's Welfare Fund, Syria Solidarity Movement, NakbaTour, Resumen Latinoamericano, One State Assembly, Association for Investment in Popular Action, Upstate NY Coalition to Ground the Drones and End the Wars, Hamilton Coalition to Stop the War, Sanctions kill Coalition, Environmentalists Against War.
Individuals: Margaret Kimberley, Ann Wright, Ajamu Baraka, Madea Benjamin, Gerry Condon, Joe Lombardo, Kathy Kelly, Cindy Sheehan, Margaret Flowers, Bahman Azad, Sara Flounders, David Swanson, Brian Becker, Jeff Mackler, Jodie Evans, Bruce Gagnon, Nancy Price, Darien De Lu, Cassia Laham, Judy Bello, Rhonda Ramiro, Gar Smith.
High Court Ruling a "Grave Miscarriage of Justice"
Julian Assange Defence Committee
Below is a statement from the Julian Assange Defense Committee (assangedefense.org) on the egregious decision of the British High Court to extradite Julian Assange to the United States where he faces charges for his investigative reporting that exposed US war crimes in Iraq and Afghanistan.  This reactionary decision was handed down on International Human Rights Day as fundamental human and democratic rights are under siege as never before in recent memory.
The UK decision came just two days after President Biden's Secretary of State Anthony Blinken announced at the virtual "Summit for Democracy" U.S. efforts to support independent journalists and reporters targeted for their work! Such hypocrisy at the highest levels of government has rarely been exceeded. This is the same "Summit" that invited Venezuelan coup plotter, Juan Guido as president of Venezuela, Brazilian dictator, Jair Bolsonaro along with right-wing, Rodrigo Duterte of the Philippines.
This is not only an attack on Julian Assange and freedom of the press but on the peace movement and every movement for social change because none of us can exist if our right to speak and write about the crimes of the United States is denied us.  Every journalist that exposes such crimes will now know they face prison for doing so.  Although he is not from the US and his alleged crime was not committed here, Assange is being charged under the US Espionage Act an undemocratic law passed during World War I that was used to put antiwar activists in prison for the "crime" of opposing the war.
Our movement must stand with Julian Assange.  Although there is still a legal process in the UK, we in the US most stand with him and fight for his freedom and the democratic rights for all. Please get involved with the Assange defense committee, http://assangedefense.org.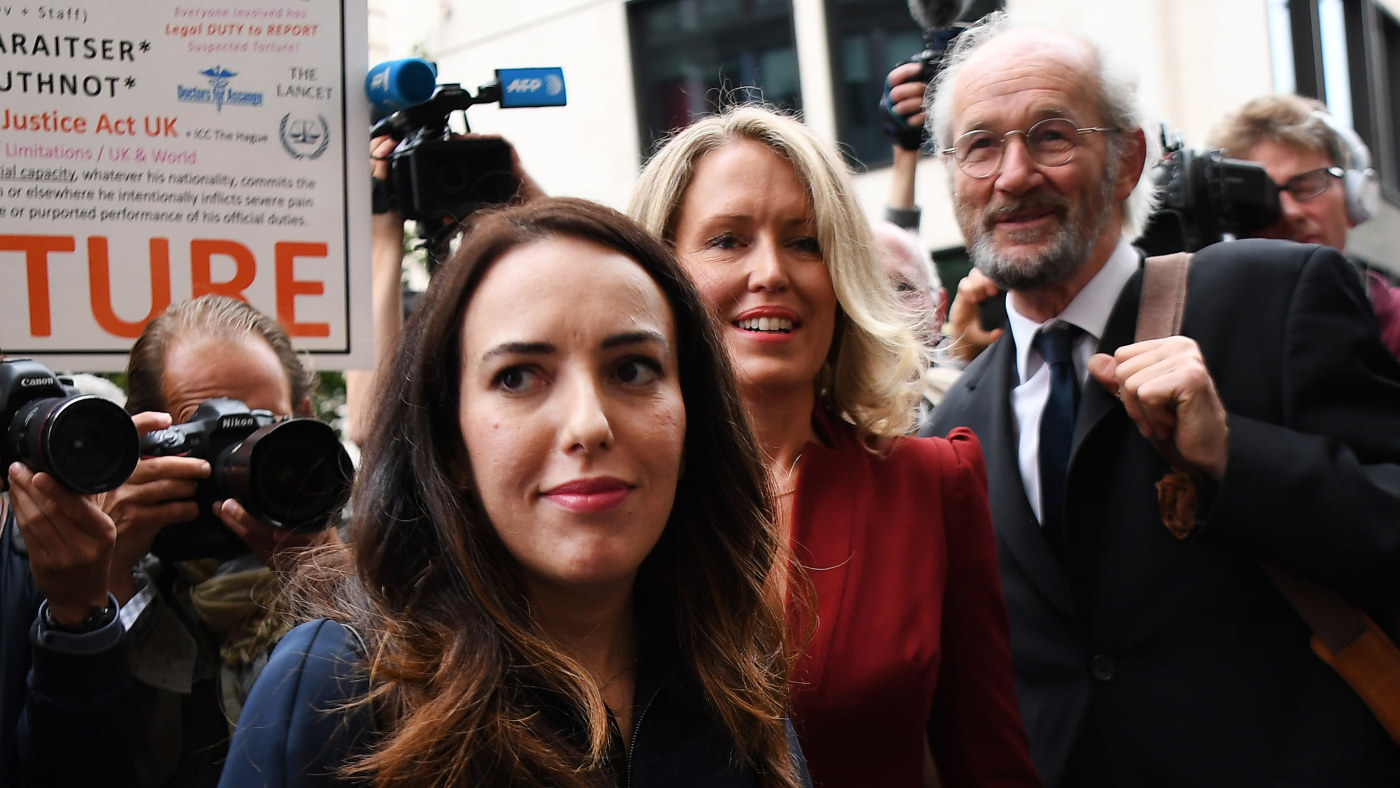 Assange's Fiancée Calls High Court Decision
A "Grave Miscarriage of Justice"
Julian Assange Defence Committee
A UK court has overturned an earlier decision blocking the extradition of Julian Assange to the United States where he is accused of publishing true information revealing crimes committed by the US government in the Guantanamo Bay detention camp, Iraq, and Afghanistan, permission to attend the appeal hearing in person.
The prosecution against Julian Assange is an existential threat to press freedom worldwide. Leading civil liberties groups, including Amnesty International, Reporters Without Borders, ACLU, and Human Rights Watch have called the charges against Julian Assange a "threat to press freedom around the globe." Journalist unions, including the National Union of Journalists and the International Federation of Journalists, have said that "media freedom is suffering lasting damage by the continued prosecution of Julian Assange." He faces a 175-year prison sentence.
Responding to the decision of the High Court to overturn the lower court's earlier ruling to block the extradition of Mr. Assange, Stella Moris, Julian Assange's fiancee, said: "We will appeal this decision at the earliest possible moment."
Moris described the High Court's ruling as "dangerous and misguided" and a "grave miscarriage of justice." "How can if be fair, how can it be right, how can it be possible, to extradite Julian to the very country which plotted to kill him?" she said.
On September 26, CIA plans to assassinate Julian Assange were uncovered in a bombshell report. The detailed investigation revealed that discussions of assassinating Julian Assange in London had occurred "at the highest levels" of the CIA and Trump White House, and that kill "sketches" and "options" had been drawn up on orders of Mike Pompeo, then CIA director. The investigation revealed that plans to kidnap and rendition Assange were far advanced and the CIA's operations prompted a political decision to produce charges against him.
Editor-in-chief of WikiLeaks, Kristinn Hrafnsson said, "Julian's life is once more under grave threat, and so is the right of journalists to publish material that governments and corporations find inconvenient. This is about the right of a free press to publish without being threatened by a bullying superpower."
Amnesty International says the so-called 'assurances' upon which the US government relies "leave Mr. Assange at risk of ill-treatment," are "inherently unreliable," and "should be rejected," adding that they are "discredited by their admission that they reserved the right to reverse those guarantees." Amnesty concluded the charges against Assange are "politically motivated" and must be dropped.
Julian Assange and Stella Moris are engaged to be married and have two children, who are British and live in London.
Click here to hear Stella Moris outside court following the decision; updates via @wikileaks