Hell No – They're Doing it Right Out in the Open
Jeremy Kuzmarov / Covert Action Magazine
(January 27, 2022) — Check out Politico's latest cry for more and bigger military hardware contracts to fatten the coffers of our leading weapons makers.
Notice anything new? This pro-war propaganda piece is different because it honestly reveals who bought and paid for it, and who really calls the shots in Politico's newsroom.
Right on top of this scare piece about Ukraine are the words, "Presented by Lockheed Martin."
It couldn't be clearer. Don't you wish for the same refreshing honesty from all the other media that suckle at the military industrial teat and regurgitate their corporate press releases as if they were genuine independent news reporting?
Since late March, Lockheed had been listed as a sponsor of Politico's daily national security newsletter — a popular read among Washington's foreign policy elite. In August, a Lockheed-sponsored article appeared below two advertisements for the F-35 jet that it manufactures.
The most recent Ukraine piece — which was curiously taken down on Tuesday after Tucker Carlson discussed the article on Fox News — quoted from a senior House Republican staffer who said: "We're staring down an Afghanistan-in-Europe type of event with thousands dead, refugee floodgates opened, and US-credibility gutted. It's going to be horrible to watch."
Horrible for everyone but Lockheed, which is a co-producer, with Raytheon, of the Javelin anti-tank missile that the US began supplying to Ukraine beginning in 2018.
Ukraine's government bought 210 of the missiles and 37 Javelin Command launch units at that time, and then another 150 missiles and 10 launch units in 2020.
In October, the Biden administration sent an additional 30 Javelin anti-tank missiles to Ukraine as tensions with Russia intensified, with more sales likely to be forthcoming.
In a July poll, 50 percent of Americans said they would support "the use of US troops if Russia were to invade the rest of Ukraine," up from 30 percent in 2014. This indicates that the kind of reporting being advanced by Lockheed in Politico is having an impact — even if it is distorted.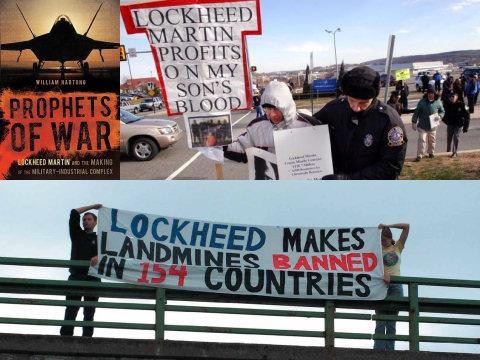 The Truth Does Not Matter
Vice Admiral Kay-Achim Schönbach, the head of the German navy, said that talk of a Russian invasion of Ukraine was "nonsense" and that Russia was merely seeking "respect" for its security concerns in Europe.
The US has indeed been provoking Russia for years: Since 2015, the CIA has secretly trained elite Ukrainian Special Forces units in firearms, camouflage techniques, land navigation, tactics like "cover and move," and intelligence; and the US has given $2.4 billion in "security assistance" since backing a 2014 anti-Russian coup — $450 million in 2021 alone.[3]
Ukrainian Defense Minister Oleksii Reznikov gleefully tweeted about a planeload of arms arriving from the US on January 23rd, the second of the weekend. He said: "The second bird in Kyiv! More than 80 tons of weapons to strengthen Ukraine's defense capabilities from our friends in the USA! And this is not the end."
None of this was reported in Politico.
Return on its Investment
During the 2020 election cycle, Lockheed provided the Biden campaign with $447,047 (compared to $517,471 to Donald Trump).
It received a major return on its investment when Biden signed off on a 5 percent increase on Trump's defense budget in December, vowing to spend $768.2 billion next year.
In 2021, Lockheed reported net sales of $67 billion, and its earnings are already up this year.
In June, Lockheed announced that it was prepared to offer Ukraine the F-16 Viper aircraft, which would be in high demand if war with Russia breaks out.
The Finnish Air Force announced last month that it will buy 64 F-35A stealth fightersproduced by Lockheed to replace its aging Boeing F/A-18 Hornets amidst rising regional tensions.
In November, Lockheed concluded a deal to sell 12 S-70 Black Hawk helicopters to Romania.
It has also done brisk business in Poland — another country on the front lines of the new Cold War — having signed a deal in 2017 to sell it a high-mobility artillery rocket system, guided launch rocket systems, army tactical missile systems and related equipment for $250 million.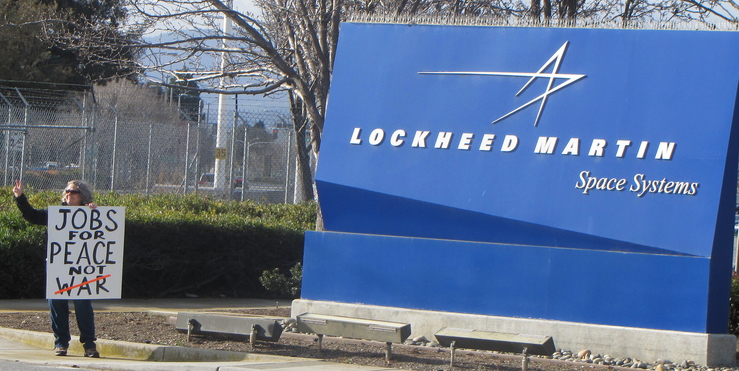 Aggressive Lobbying Strategy
Lockheed's sponsorship of articles in Politico fits an aggressive lobbying strategy going back decades.
During the mid-1990s, the US Committee to Expand NATO was co-founded by Lockheed's Bruce Jackson, Vice President for Strategy and Planning, who also founded the Committee for the Liberation of Iraq, which pushed for the 2003 US invasion.[4]
Now the focal point of Lockheed's lobbying efforts and fear-mongering is Russia and Ukraine — the topic of a number of articles it has presented in Politico.
One piece in early January was titled "Inside Biden's secretive weapons shipment to Ukraine."
It framed secret US arms shipments to Ukraine as necessary in saving Ukraine from peril — the official Biden administration line.
The co-author of the piece, Alex Ward — who also co-wrote the most recent piece warning of a Russian invasion — had been an associate director in the Atlantic Council's Brent Scowcroft Center on International Security. The Atlantic Council, or "NATO's de facto think tank," is financed by Lockheed to the tune of $100,000-$249,999 per year.
In the fall, Lockheed had "presented" a series of articles in Politico, co-written by Ward, that were critical of Biden's mishandling of the pullout from Afghanistan.
Jeremy Kuzmarov is Managing Editor of CovertAction Magazine. He is the author of four books on US foreign policy, including Obama's Unending Wars (Clarity Press, 2019) and The Russians Are Coming, Again, with John Marciano (Monthly Review Press, 2018).
Posted in accordance with Title 17, Section 107, US Code, for noncommercial, educational purposes.