Solutions to the Afghanistan Crisis

A Webinar with Dr. Shah Mehrabi / Massachusetts Peace Action
Dr. Shah Mehrabi will discuss the effects on the people of Afghanistan of U.S. policies, including freezing of assets and sanctions.  He is a member of the Supreme Council of the Central Bank of Afghanistan, a post he has held since 2003.  He has taught at several universities, both in Afghanistan and in the U.S. and has published many articles.
Following his talk, there will be ample time for Q&A.  If you don't understand how international finance works, and how sanctions can affect entire countries, this Webinar is for you.
Webinar, February 7, 7-8 PM Eastern Time. Register by clicking here.
Afghanistan Central Bank Board Member
Urges President Biden, IMF to Release Funds
(September 1, 2021) — A senior board member of Afghanistan's central bank is urging the U.S. Treasury and the International Monetary Fund to take steps to provide the Taliban-led government limited access to the country's reserves or risk economic disaster.
The Taliban took over Afghanistan with astonishing speed, but it appears unlikely that the militants will get quick access to most of the roughly $10 billion in assets held by Da Afghanistan Bank (DAB), which are mostly outside of the country.
U.S. President Joe Biden's administration has said any central bank assets the Afghan government have in the United States will not be made available to the Taliban, and the IMF has said the country will not have access to the lender's resources.
Shah Mehrabi, an economics professor at Montgomery College in Maryland and a member of the bank's board since 2002, told Reuters in a telephone interview on Wednesday that Afghanistan faces an "inevitable economic and humanitarian crisis" if its international reserves remain frozen.
Mehrabi stressed he doesn't speak for the Taliban but is making this push in his capacity as a sitting board member. He said he plans to meet with U.S. lawmakers this week, and hopes to talk with U.S. Treasury officials soon as well.
"If the international community wants to prevent an economic collapse, one way would be to allow Afghanistan to gain limited and monitored access to its reserves," he said.
"Having no access will choke off the Afghan economy, and directly hurt the Afghan people, with families pushed further into poverty."
Mehrabi is proposing that the United States allow the new government in Kabul a limited amount of access each month, perhaps in the range of $100 million-$125 million to start with, that would be monitored by an independent auditor.
"The Biden administration should negotiate with the Taliban over the money in the same way they negotiated over the evacuation," he said.
If the assets remain entirely frozen, then inflation will continue to soar, Afghans will not be able to afford basic necessities, and the central bank will lose its main tools for conducting monetary policy, he said.
The Taliban can survive through customs duties, increasing opium production, or selling off captured American military gear, but every day Afghans will suffer and be solely reliant on international aid if the country doesn't have access to currency, Mehrabi added.
After nearly 20 years of American intervention, the Afghan economy is heavily dollarized, and depends on imports that largely must be purchased with foreign currency, he said.
With overseas reserves off-limits, Da Afghanistan Bank may be undermined after having cultivated a non-political, technocratic institution that so far has been allowed to continue its work under the Taliban, Mehrabi said.
"Their work there is not based on who is in power," he said, noting that he has not been personally in touch with Taliban representatives, but is in daily contact with colleagues running operations there now.
Ajmal Ahmady, who led the central bank until the capture of Kabul, has said about $7 billion of DAB's assets was held as a mixture of cash, gold, bonds and other investments at the U.S. Federal Reserve.
Most of the rest is in other international accounts and at the Bank for International Settlements, a bank for central banks based in Switzerland, and not physically in DAB vaults, he said – leaving about 0.2% or less of the total accessible to the Taliban.
Day of Action: Action Kit:
"Love to Afghanistan" Valentine's Day Vigil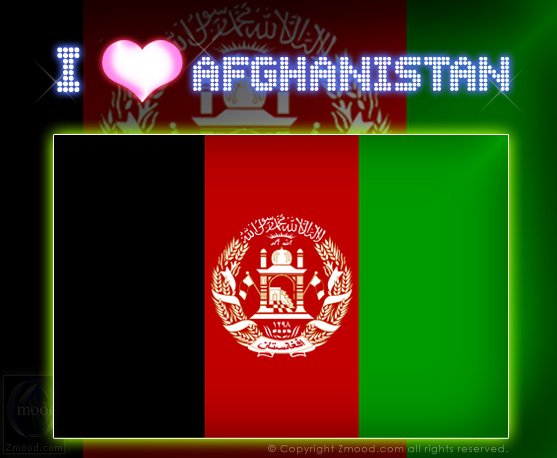 Peace Action Network of Lancaster
Hunger could kill more now than in 20 years of war. This humanitarian crisis in Afghanistan is in the words of the International Red Cross a "human-made catastrophe." "Human-made" largely by coercive U.S. economic policies.
We can mobilize to change these harmful policies with these actions:
Starting NOW, we can all pressure members of Congress to call on the administration to unfreeze the frozen funds, relax sanctions, and increase humanitarian aid. As of this writing, the main focus is getting Senators to support the Merkley Letter on the looming Afghanistan famine and the economic collapse driving the suffering.
This February 14th, we will also join together nationwide to call for "Love to Afghanistan." These vigils will have a clear call to unfreeze the assets and relax U.S. sanctions and attendees can be asked to take further action by contacting Congress. We suggest pushing for this by holding silent vigils throughout the country. You can also pick a day near Valentine's Day if that is best for you.
If people are able to healthwise, we can encourage them to fast – in solidarity with the people of Afghanistan – until at least sundown. But everyone can be invited to attend. See below for materials for the vigils including an action flyer for attendees.
14 Day of Action: Holding Your Vigil    

   
Rallying Your Representatives 
Talking Points for Lobby Contact [coming soon]