Dependence on Russian Oil and Natural Gas
Is Preventing Countries From Taking a
Stand Against Russia's Invasion of Ukraine!
Care2Action / The Petition Site
(March 6, 2022) — As Russia continues to wage war in neighboring country Ukraine, Europe faces a dilemma. While the overwhelming majority of European leaders want to distance themselves from the human-rights abusing Putin, they feel stuck because of energy policy. Massive swaths of the European continent are dependent on Russian oil and gas supplies.
Cutting themselves off from Russian fossil fuels would benefit human rights in Ukraine, but energy dependency is preventing European nations — and the US as well — from drawing a firm line against the Russian dictator. This is just one of many reasons why both the European Union and the United States must dramatically expand their investments in renewable, green energy production NOW.
Right now, legislators feel they have to choose between two terrible options. Either they can take action against Putin and potentially lose power for huge swaths of their populations, or they can maintain access to dirty energy by refusing to take a stand against tyranny.
Oil and gas sales to other nations are a huge source of revenue for the Russian government — meaning that purchases of these dirty products help fund human rights catastrophes. By contrast, renewable energy would increase countries' energy independence. That's a huge boon for national security, and would also empower countries to feel less hamstrung in standing up for democracy worldwide.
Expanding infrastructure to produce domestic renewables would also help thwart a sixth mass extinction event and a looming climate crisis that has the potential to turn millions of people into refugees. Massive transitions towards green energy are long overdue, and the atrocities we are witnessing in Ukraine are just one more example of that.
We must put pressure on leaders in the United States and the European Union to reduce their reliance on fossil fuels and expand renewable energy today! Sign the petition now if you agree!
P.S. One of the best ways to stop Putin and curtail his war fund would be for the US and EU to invest more in renewable energy sources, and less in Russian oil. It would save people — and the planet. Sign the petition.
ACTION: Tell Biden to Boost Renwables, Not Oil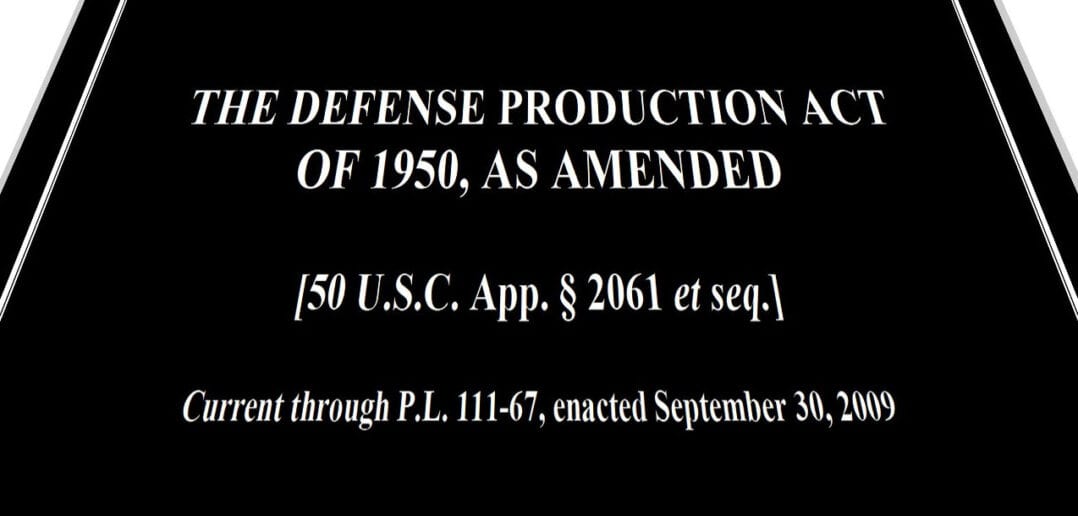 Ask Biden to Invoke the Defense Production Act
To Ramp Up Deployment of Renewables
(March 11, 2022) — We stand in solidarity with the Ukrainian people and we want to thank President Biden for halting oil and gas imports from Russia. We urge Biden to continue to resist short-sighted policies such as scaling up domestic fossil fuel production or expanding oil and gas infrastructure or financing, which would only deepen our dependence on fuels that lead to global instability and drive further devastating climate impacts.
Putin's ability to wreak destruction on Ukraine is predicated on global dependence on his nation's fossil fuels. Oil and gas constitute forty percent of Russia's national revenue, meaning Russian exports of oil and gas are literally funding this invasion. What's more, global reliance on Russian oil and gas slowed our collective will to respond over fear of higher energy costs the world over.
Already the impacts of the humanitarian tragedy in Ukraine are being felt not just in Europe — where electricity, heating, and food costs are set to soar–but here in the US as the price of oil and gas skyrockets.
Biden can deploy his executive powers to weaken the geopolitical power of fossil fuels, address the climate emergency, and prevent further mass suffering.
That is why we are urging Biden to utilize the Defense Production Act to ramp up the deployment of renewable energy to transition the world off fossil fuels and generate millions of good quality, union jobs. The DPA can provide the historic opportunity to produce alternatives to fossil fuels, fight the climate emergency, combat the stranglehold that Putin and other dictators have on the world's energy economy, and support the transition to a renewable and just economy.
ACTION: Sign the Petition to President Biden:
Use the Defense Production act to
ramp up the deployment of renewable energy.
Participating Organizations:
198 methods
Act.TV
Broward for Progress
Climate Hawks Vote
Daily Kos
DemCast USA
Earth Action, Inc.
Future Coalition
Global Warming Solutions
Indian point Safe Energy Coalition 
Progress America
Progressive Democrats of America
The Shalom Center
Stand.earth