Russian Oil Embargo:
A Gift to Energy Corporations
That Deals a Blow to Hopes for Peace
Sameena Rahman / Liberation
(March 9, 2022) — The Biden administration announced a major escalation in its sanctions against Russia yesterday with a ban on the import of Russian oil, liquefied natural gas (LNG) and coal to the United States. A White House press statement said that the United States made this decision "in close consultation with our allies and partners around the world" and with bipartisan consensus.
This move from the US government fuels the flames of global tensions to the benefit of giant energy and military corporations, making the prospect of lasting peace in Ukraine even more remote.
The new sanctions also block any new investment into Russia's energy sector or in foreign companies that invest in it. Russia was the world's third-largest producer of petroleum and other oil-based products after the United States and Saudi Arabia in 2020, and its economy is heavily dependent on these commodities. In 2021, the United States imported 245 million barrels of crude oil from Russia. About 8% of US oil imports come from Russia.
The goal of these sanctions is to devastate the Russian economy, a cruel process that will affect the Russian working class the most. But workers in the United States are also facing the brunt of rising gas prices. Oil prices surged from approximately $90 per barrel a month ago to hit a high of around $130 as Russia's oil industry is isolated from the rest of the globe. This has hiked up gas prices in the US, with the nationwide average reaching $4.25.
It is also important to note that even before the war in Ukraine broke out, gas prices were already increasing. The Biden administration asked the Federal Trade Commission last November to consider if "illegal conduct" by corporations contributed to the rise in gas prices. The idea that workers in the United States now have to "sacrifice" to "defend Ukrainian democracy" helps cover up this capitalist greed.
Politicians with deep ties to US energy corporations, which stand to cash in from this global upheaval by eating up the market share vacated by Russian companies, have been the most enthusiastic about an oil embargo. Before Biden's announcement, Senators Joe Manchin of West Virginia and Lisa Murkowski of Alaska introduced the Ban Russian Energy Imports Act.
The corrupt nature of their position is evident. Enersystems, a coal-based energy company which Manchin co-founded, paid him "$492,000 in interest, dividends and other income in 2020, and that his share of the firm is worth between $1 million and $5 million" according to the Washington Post. Seventy-one percent of Manchin's investment income comes from Enersystems. ConocoPhillips, a huge oil corporation with much of its production based in Alaska, is a top campaign donor to Murkowski.
The American Petroleum Institute, the main lobbying group representing oil and gas industry corporations, unsurprisingly welcomed the embargo, saying in a statement: "We share the goal of reducing reliance on foreign energy sources and urge policymakers to advance American energy leadership and expand domestic production to counter Russia's influence in global energy markets."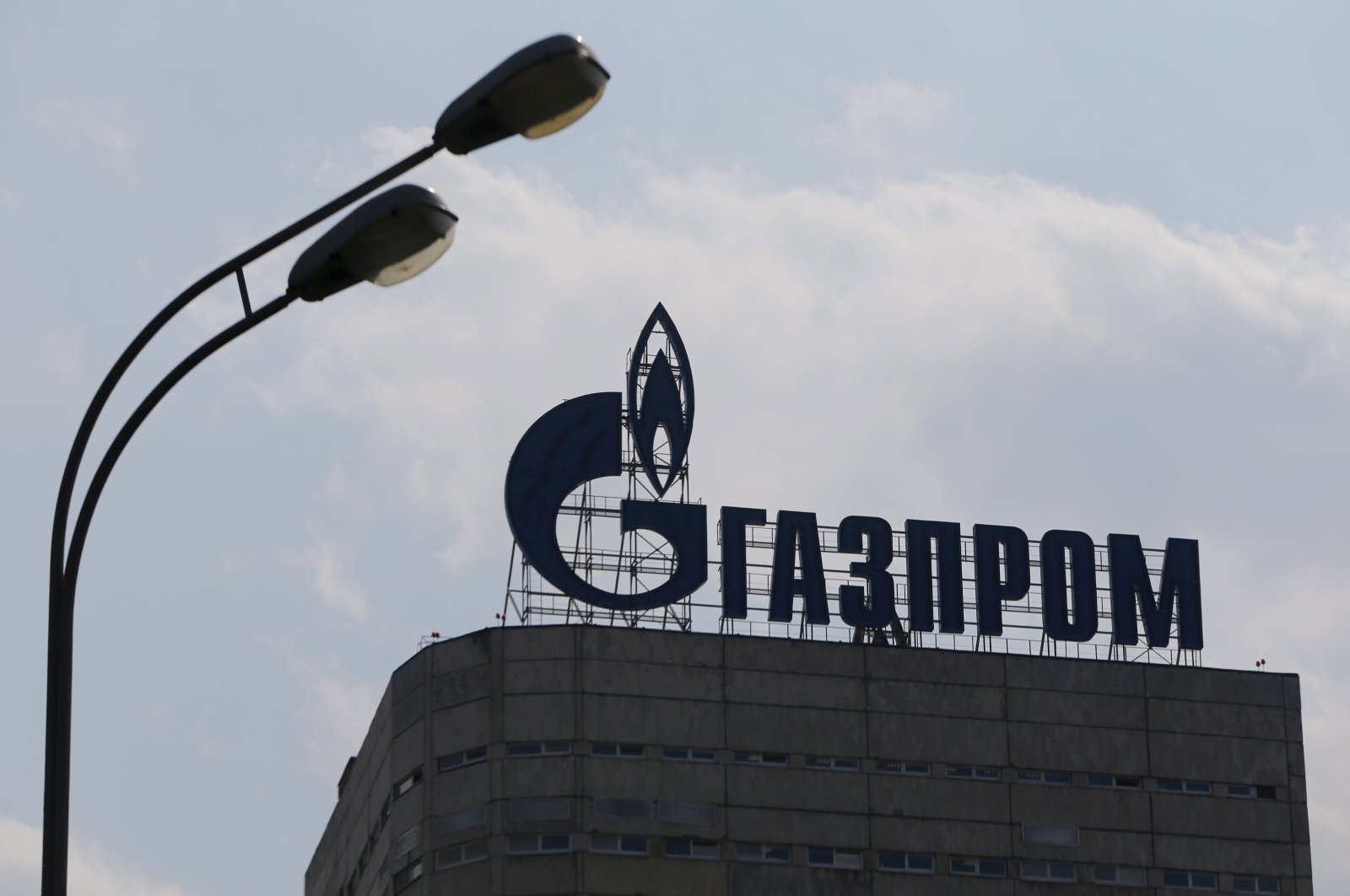 Russia is currently the top source of energy imports for many nations in Europe, but US capitalists seek to dominate the European energy market through relatively recent LNG terminals like Cheniere Energy's Sabine Pass in Louisiana, which is already seeing record LNG flows for export to Europe.
Large oil corporations and their loyal servants in the government stand to benefit, while working-class Russians experience an economic collapse and workers in the United States see the cost of living creep even higher. And the intensification of the West's economic war on Russia prolongs the suffering of workers in Ukraine as well.
The only way to establish a lasting peace is through the de-escalation of the situation, beginning with a pledge by NATO to cease its expansion and efforts to turn Ukraine into a staging ground for aggression. Sanctions targeting Russia's most vital export greatly damage prospects for a real peace process.
Posted in accordance with Title 17, Section 107, US Code, for noncommercial, educational purposes.
ACTION ALERT: End US Support for Oil Dictators
TO: President Joe Biden
End US Support for Oil Dictators
Sunjeev Berry / MoveOn Petitions
President Biden took strong action when he announced that the oil fueling Vladimir Putin's tyrannical war in Ukraine was not welcome in the U.S.
We need more actions like this to make us and the world safe — to weaken all oil dictator regimes and ultimately set our planet on a more sustainable path.
Oil dictators like Mohammed bin Salman of Saudi Arabia and Mohamed bin Zayed of the United Arab Emirates are driving up gas prices in order to profit from the Russian dictator's invasion of Ukraine while backing other destabilizing crises, including the war in Yemen.
Just as we've taken a hard line with Putin, President Biden must stop selling weapons to all oil monarchies, especially those that are helping to drive our climate crisis while also waging a brutal war of their own in Yemen.
Take a look at these contradictions in America's posture toward authoritarians who are financed by selling oil:
Biden is opposing a Russian oil dictator's invasion of Ukraine.
Biden is supporting two other oil dictators—in Saudi Arabia and the UAE—as they bomb and starve Yemenis.
The Saudi and UAE oil dictators refuse to talk to Biden on the phone — but they are talking to Putin, and are keeping oil prices high.
Meanwhile, hello?? Oil?? Climate change??
Bottom line? It's time for the US to stop supporting all oil dictators
Oil dictators like the rulers of Saudi Arabia and the United Arab Emirates are driving up gas prices in order to profit from the Russian dictator's invasion of Ukraine. President Biden must stop selling weapons to the very oil monarchies that are helping to drive our climate crisis while also waging a brutal war of their own in Yemen.
Why Is This Important?
From Russia to Saudi Arabia, oil dictators are helping to turn our planet into a giant war zone and climate disaster. But even as the Biden administration works to stop Putin's invasion of Ukraine, the U.S. also arms and protects every single oil monarchy across the Middle East.
Saudi Arabia's monarchy has been America's top weapons customer. Meanwhile, the dictatorships of Saudi Arabia and the United Arab Emirates have led a brutal war of starvation and bombardment in Yemen.
To make matters worse, the Saudi and UAE rulers are literally refusing to take President Biden's phone call. Meanwhile, global gas prices could drive a worldwide recession while these dictators and Western oil companies make a hefty profit.
It is time for the U.S. to stop investing in oil dictators who are helping to drive a global climate crisis. President Biden must stop supporting the brutal oil monarchies of Saudi Arabia, the UAE, and every other U.S.-backed autocrat across the Middle East.
We will deliver this petition to the White House via social media and email.
Source:
"Saudi, UAE leaders declined calls with Biden amid Ukraine conflict: report," The Hill, March 8, 2022.