Greenpeace USA confronts tanker carrying Russian oil in New York waters
Anusha Narayanan / Greenpeace USA
NEW YORK (March 22, 2022) — Greenpeace USA activists have been on the water in New York City bearing witness to a tanker carrying Russian oil. It's arriving just before the end of the 45-day grace period set by President Biden. We have a clear message — oil fuels war, and we are done with both. We're sending a message to Russia, to the oil companies making obscene profits off conflicts, and directly to President Biden that NOW is the time to move past fossil fuels.
President Biden's ban on Russian oil must signal an end to the exploitative fossil fuel industry and the multinational oil syndicates that are driving wars and the climate crisis.
Share this Message: Oil Fuels War:
Let's Break Free from Fossil Fuels!
This action must be coupled with an unprecedented effort to deploy renewable energy. President Biden must use the Defense Production Act to mandate the production of renewable energy products that can replace gas and oil around the world.
The oil and gas industry and its political allies are trying to exploit the war in Ukraine to increase dirty oil and gas production in the U.S. under the guise of energy independence. This is nonsense. True energy independence and a peaceful future can only come from renewable energy.
ACTION: Help Get the Word Out
Forward this message to your friends and family and ask them to add their name.
Share on Facebook.
Retweet on Twitter.
Add Your Name: Tell President Biden to use executive action to rapidly move us off fossil fuels and the Defense Production Act to help the US rapidly build out renewable energy systems that can replace oil and gas here, in Europe, and around the world.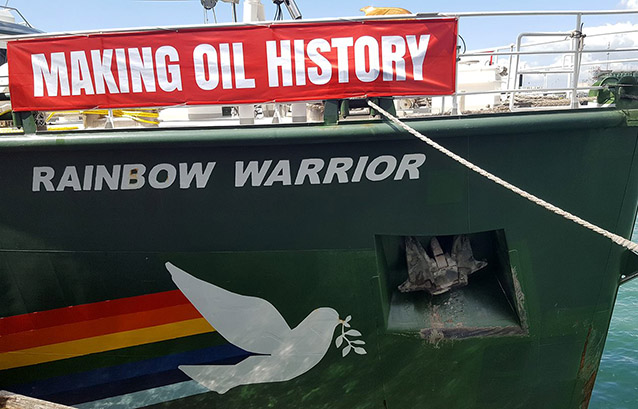 Oil Fuels War
Across the world, people like you and I have been shocked and saddened by the incredible violence inflicted on the Ukrainian people by Vladimir Putin's oil-funded regime. This is truly atrocious, truly heartbreaking. As the violence unfolds, our movement is unified in saying no more — no more war, no more bloodshed, no more blank checks written to dictators and militaries to fund their war machines. As long as we continue to pour petrodollars into the pockets of evil men, we will not see an end to their violence.
People around the world are taking action for a peaceful and green future. And you can too.
Oil fuels war. It's time for it to STOP.
We must break the cycle.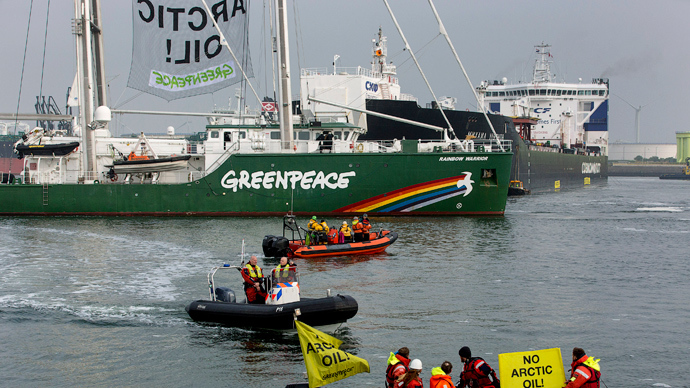 The Rainbow Warrior blocks a Russian oil tanker.
In this moment, we must face the horror of war with the courage to change everything. We must stand up to the oil industry and say no more, never again. In country after country, our movement is telling the world that this must be the LAST war ever fought over or funded by fossil fuels.
This is not a moment to be silent. This is a moment to demand better. To be better. To choose, for once, the right direction out of this mess. That's why we are joining activists across the globe to speak out, we will not let our leaders forget!
For a peaceful and green future.
ACTION: No dictator can monopolize the sun. No autocrat can stop the wind.
Please tell President Biden that now is the time that he must lead the U.S. in a new direction, off of fossil fuels and into a more just and peaceful world. The world is watching, and we MUST meet this moment.
Anusha Narayanan is the Climate Director for Greenpeace USA