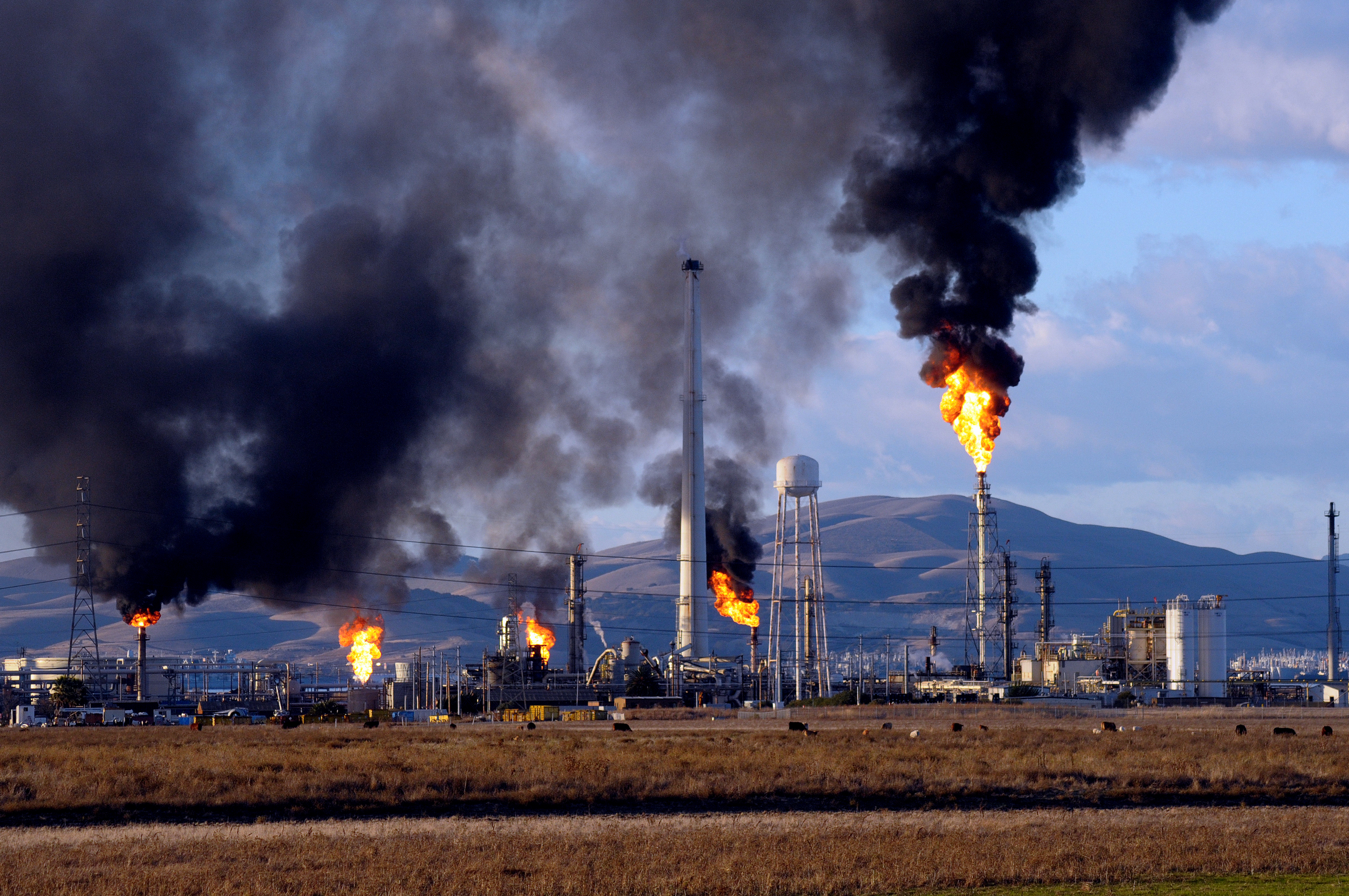 Warning: The Earth Has Just 12 Years
Left to Halt Oil and Gas Pollution
New report gives rich countries just 12 years
to fully eliminate oil and gas production
April Siese / The Daily Kos
(March 22, 2022) — A report released by the University of Manchester on Monday claims the world has a 50% chance of reaching agreements set out in the Paris Accord so long as rich countries phase out oil and gas production by 2034—just 12 years from now.
"The carbon budgets associated with 'keep 1.5°C alive' and 'stay well below 2°C' imply much more urgent cuts in emissions than any government is considering, and require the rapid and complete phaseout of all fossil fuel production.
"The maths are clear: for a 50:50 chance of not exceeding 1.5°C, the carbon budget equates to ten years of current emissions. For a 67% or better chance of 1.5°C this falls to just seven years. For a 50% chance of 1.7°C it only increases to eighteen years," the report notes.
Report co-author and Manchester University Energy and Climate Change Professor Kevin Anderson told the Washington Post that the findings are simply "a bit of basic arithmetic."
In order to realize the more ambitious goals set forth in the Paris agreement, the world's richest countries must lead the way when it comes to eliminating oil and gas production while also lending a hand monetarily to developing countries in order to carry out a just transition.
Developing countries have until 2050 to eliminate fossil fuel production, much of which will likely be funded by richer countries because later phaseout dates alone cannot account for an equitable transition: "An equitable transition will require wealthy high-emitting nations make substantial and ongoing financial transfers to poorer nations to facilitate their low-carbon development, against a backdrop of dangerous and increasing climate impacts."
Where the U.S. stands in this report is alongside other "highest capacity" countries with a mean non-oil gross domestic product per person of $50,495 alongside countries like Denmark, Netherlands, Qatar, U.A.E, Canada, South Korea, Japan, New Zealand, and Israel. At least 74% of oil and gas production must be reduced by 2030 in order to reach that goal of production ceasing altogether by 2034.
"High capacity" countries like Romania, Croatia, Chile, and Argentina would have until 2039 to eliminate emissions, cutting back by at least 43% by 2030. "Medium capacity" countries including China, Thailand, Mexico, and Brazil would have until 2043, reducing emissions by 28% by 2030. "Low capacity" countries like South Africa, Egypt, Ecuador, and Bolivia would have until 2045 and must reduce emissions 18% by 2030.
And 25 "lowest capacity" countries accounting for 11% of worldwide production and include Iraq, Libya, Syria, and Yemen must cease production by 2050, reducing their output by 14% by 2030. In contrast, the "highest capacity" companies comprise 19 countries that generate 35% of global production.
The United States is finally taking climate risk seriously when it comes to publicly traded companies, which is certainly a step in the right direction when considering rapidly decreasing oil and gas production. Also on Monday, the Securities and Exchange Commission (SEC) released draft guidelines that would require companies to disclose both climate risk and greenhouse gas emissions. Time and again, officials have stressed that this is something that investors have wanted.
"Investors are looking for consistent, comparable, and decision-useful disclosures so they can put their money in companies that fit their needs," SEC Chair Gary Gensler recently said during a webinar last week. "Companies and investors alike would benefit from clear rules of the road."
Interested parties have 60 days to comment on the rules, which require disclosure of Scope 1 and Scope 2 emissions—direct emissions from company facilities and vehicles as well as emissions from "purchased or acquired electricity, steam, heat, and cooling," per the EPA.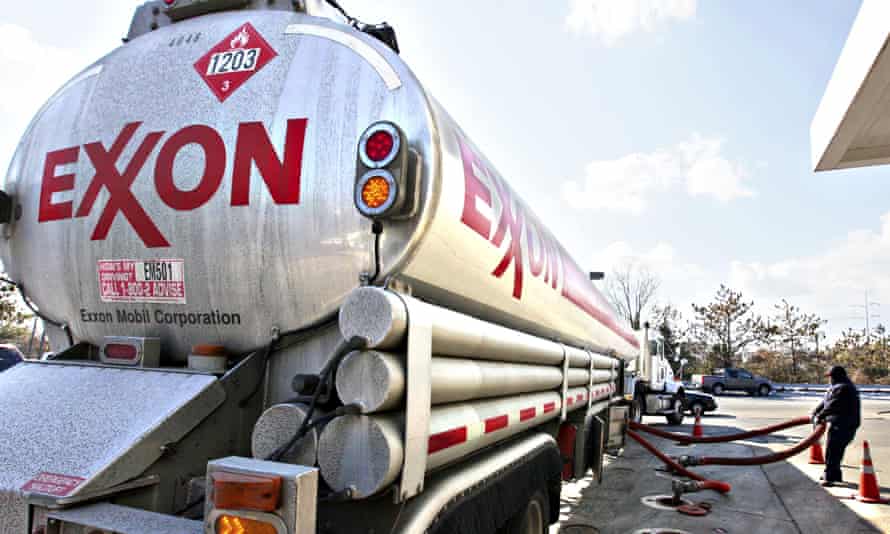 Companies may have more wiggle room with indirect Scope 3 emissions, though Sierra Club Fossil-Free Finance Campaign Manager Ben Cushing stresses that the SEC could still adopt more stringent guidelines than what's laid out in the draft guidelines.
"We look forward to closely reviewing this proposal and offering suggestions to strengthen it, and we urge the SEC to move quickly to finalize the strongest rule possible," Cushing said in a statement.
As The New York Times notes, the energy transition is upon us and it's up to the U.S. and other major fossil fuel producers to do more than just lay out long-awaited guidelines and simply discuss the need for moving away from fossil fuels. Action cannot wait, lest we fund our own "mutually assured destruction," notes U.N. Secretary-General António Guterres.
RELATED:
'Addiction to fossil fuels is mutually assured destruction': UN head calls for greener energy plans
Posted in accordance with Title 17, Section 107, US Code, for noncommercial, educational purposes.