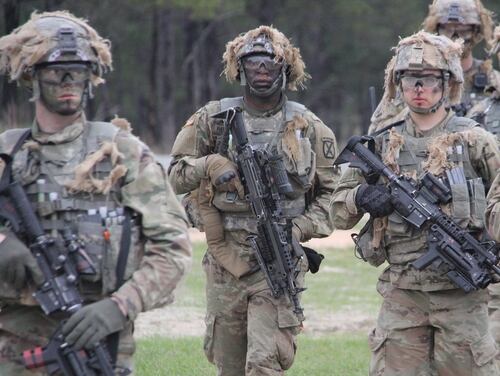 Court Rules Pentagon Can't Use
State Parks to Stage War Games
Whidbey Environmental Action Network
After two years of pandering to the military — and a single virtual public hearing — the Washington State Parks and Recreation Commission voted 4:3 to allow military training in our state parks — in spite of overwhelming opposition.
Once permits in any of 28 parks are approved, while you are kayaking, hiking, camping and enjoying nature in state parks, you will unknowingly be engaged in cover Special Operations training conducted by the US Naval Special Operations Command.
WEAN has filed an appeal of the decision and formed a coalition, Not in Our Parks, to fight the decision through lega, legislative and advocacy action.
Judge Slams Parks Commission;
Rules Military Training "Arbitrary & Capricious"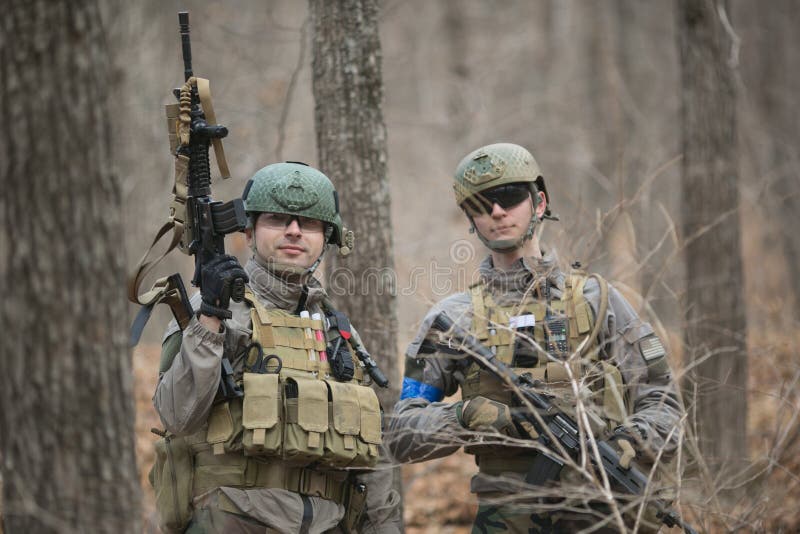 Whidbey Environmental Action Network
(April 2, 2022) — Attached is a press release about Judge James J. Dixon's stunning and extraordinary decision in Whidbey Environmental Action Network's appeal of the State Parks and Recreation Commission approval of covert military training in 28 coastal state parks.
As far as I'm aware, this is the first time that an expansion of the military's footprint in northwest Washington has been stopped. BUT IT AIN'T OVER YET.
WHAT HAPPENS NEXT: WEAN's attorneys will obtain a transcript of Judge Dixon's bench ruling and, based on it, draft a formal order. That will be reviewed by the Parks Commission's attorney. This is usually pro forma — they don't have to agree. The judge will then sign the order. Once Judge Dixon signs the order, the appeals clock starts ticking. The Parks Commission then has 30 days to appeal Judge Dixon's ruling to a state Court of Appeals.
Even if the decision is appealed, it does not stay the decision. The Parks Commission would have to file the appeal and bring a motion for a stay of the ruling. The appeals court is unlikely to grant a stay in a situation such as this.
NOW IS THE TIME TO KEEP THE PRESSURE ON: Now is the time for both organizations and their membership to once again send messages to the Parks Commission. Tempting though it is, avoid "Neh neh neh, we told you so!" A simple "Accept the judge's decision" will do.
WHAT ABOUT THE LEGISLATURE?: Its possible that the Navy or possibly the Parks Commission (depending on the views of a majority of the current Commission) may lobby the legislature to carve out an exception in the State Parks governing statute to allow military training. We will need to keep our eyes on the legislature ad Governor's office, and work with favorable legislators to protect the court decision before and during the next legislative session.
SOME PERSONAL COMMENTS FROM STEVE ERICKSON, WEAN LITIGATION COORDINATOR:
When Judge Dixon said that he was going to rule, my immediate reaction was "Oh sh**!" Usually in environmental appeals an immediate ruling from the bench is not a good sign. WEAN's two able attorneys (Zak Griefen and Bryan Telegin from Bricklin and Newman in Seattle) have similar experience.
But Judge Dixon then began closely tracking our legal analysis and agreeing with it. It soon became clear that he was ruling in our favor on the first, overarching issue we raised, that the Parks Commission had exceeded its statutory authority. Normally, once a court rules on an overarching issue it does not proceed to rule on secondary issues.
Rulings will usually say something like "Because the agency's decision to eat endangered Pelicans at its annual team building banquet was completely beyond its statutory purpose, we do not reach the question of whether grilling the last Snake River Salmon for desert violates the agency's internal luncheon rules."
But Judge Dixon instead recognized that his decision might get reviewed by a higher court and for that reason ruled on our secondary argument that Parks had violated the State Environmental Policy Act by
1) not conducting a "worst case analysis" that people would not use Parks and
2) that Parks should have conducted "phased review" of the proposal.
In doing so, he explicitly recognized that the "creep factor," emotional though it is, is an environmental impact because it would displace recreation. Neither of WEAN's two attorneys nor I have ever heard a judge issue such a lengthy searching decision from the bench before.
It really was extraordinary. So, now we wait to see if the Parks Commission appeals and/or tries an end run in the legislature next year. And fundraising continues — this little trip to court has cost over $70,000 so far.
Whidbey Environmental Action Network Preservation Education Restoration, PO Box 53, Langley, WA   98260 (360) 579-4202. wean@whidbey.net
PRESS RELEASE:
Judge Rules State Parks Commission
Violates State Law and SEPA
Steve Erickson / Whidbey Environmental Action Network
OLYMPIA (April 1, 2022) —Washington's State Parks and Recreation Commission was "arbitrary and capricious" in granting the United States Navy use of state parks for military training. Their permission to do so was vacated today by Judge James J. Dixon of Thurston County Superior Court in an unusual and lengthy ruling from the bench.
The lawsuit brought by Whidbey Environmental Action Network with the support of the Not in Our Parks Coalition challenged a January 28, 2021 approval by the commission to allow parks staff to proceed with permitting the Navy's plans for war training use of state parks in a 4-3 vote.
WEAN won on all counts, including the allegation that the emotional impact on the public of knowing that covert military surveillance by Navy SEALs was being conducted in parks without their knowledge would affect the public use of state parks. Judge Dixon acknowledged the "creep factor" and ruled it to be an environmental factor necessary to address under SEPA.
"We are very pleased that the Superior Court thoughtfully considered the issues and ruled in favor of Whidbey Environmental Action's argument on all counts," said the group's attorney Zachary Griefen. "The court ruled that the State Parks Commission acted beyond the scope of its authority and also violated the State Environmental Policy Act. Parks are for recreation and not for military use."
The stunning judicial rebuke comes after years of lobbying by the US Navy in pressuring Washington State Parks to open up most of the state's waterfront parks for covert military
operations. For years, the practice was allowed under an administrative permit with no public knowledge or review.
"Washington's laws are clear and Judge Dixon just enforced them. Parks are not for military use," said WEAN Litigation Coordinator, Steve Erickson.
"I've never heard a judge rule like this," said Erickson. "In agreeing with all our arguments, he rebuked the Parks Commission's misinterpretation of their mission."