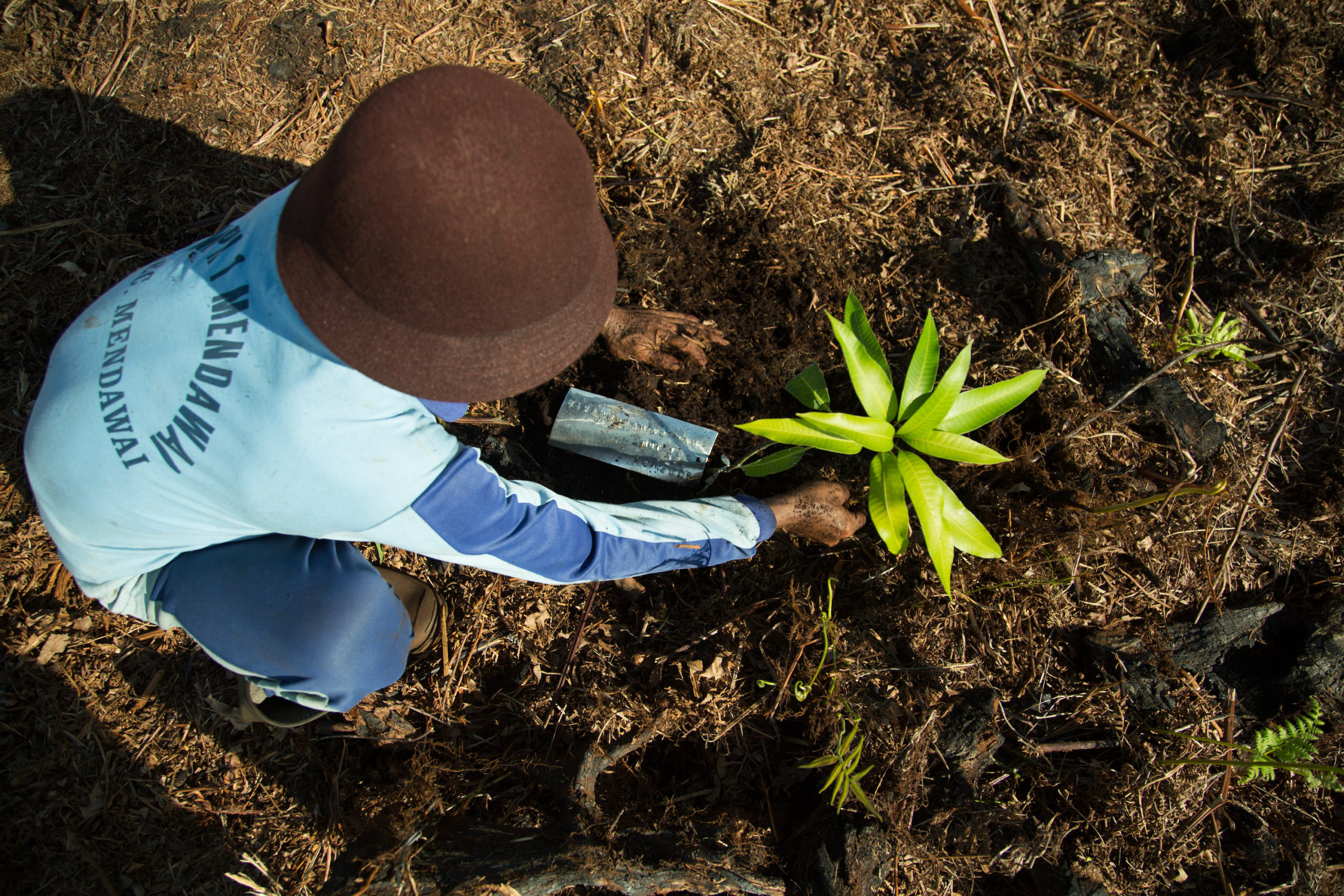 Extinction Alert: This Time the Asteroid Is Us
Avaaz
(April 5, 2022) — 65 million years ago, an asteroid killed 75% of life on Earth.
Today we're facing another mass extinction — but this time, the asteroid is us.
Humanity has now destroyed two-thirds of the world's rainforests, half the coral reefs, and 87% of all wetlands. Now a million species are howling on the sharp edge of extinction.
We couldn't stop the last mass die-off, but we can stop this one. The next five months are critical.
Governments are busy negotiating a new global deal to save nature, with final talks at the end of August. It means we only have 150 days to ensure leaders follow the science and agree to protect half the planet. Their decisions will be decisive for life on Earth, so we have to go all out.

If 10,000 of us make a small weekly donation, we can storm the talks, shaking the halls of power with the voices of Indigenous people, scientists, and millions of citizens. We'll face down the polluters and poachers, pushing our leaders for a deal to truly end the extinction crisis.
I promise you this: we'll fight with every fibre of our being. Because Earth can't wait anymore. For the bees, birds, bears, and every strand in the fragile web of life, join this deafening roar for the planet.
More than 50 governments have now agreed to protect 30% of the planet by 2030 — but scientists say it isn't enough. For nature to regenerate, and to save our planet's life-support systems, we have to protect half the Earth — and we need a global treaty to enforce action.
Avaaz campaigners are already shaping the treaty, in fact our team of nature defenders is just back from the preliminary Geneva talks! But too many leaders are siding with polluters, weakening agreements, and running down the clock. We can't let it happen!
Millions are getting this email right now. If enough of us make a small weekly donation, we could:

Super-size our campaign for maximum pressure on world leaders to deliver a real deal to save nature;
Bring the largest delegation of Indigenous leaders and scientists, backed by millions, into the final negotiations;
Defend the rights of Indigenous communities who've protected vast stretches of the natural world for centuries;
Power Avaaz's fight to defend critical ecosystems, like the Amazon rainforest — and mobilise to elect leaders who protect them;
And launch powerful new campaigns to shift billions spent on dirty investments into planet-saving projects around the world.
Ultimately, this is about survival. What happens to the natural world, happens to us all. We are not separate from nature; we are part of it, connected to the very trees, rivers, and oceans that are being decimated. But we also have the power to change course. Our fragile Earth needs a voice. Let's be deafening together.
The world is rightly focused on the devastating war in the Ukraine, and Avaaz is doing all we can. But while the war rages, the chainsaws, diggers, and polluters are charging ahead, pulverising the planet into a barren, lifeless tundra. We can't miss this opportunity to fight for life on Earth — and with your support, we can do it. For the Earth of our dreams, let's rise together.
With endless hope and wild determination — always,
the team at Avaaz.
Pressure Grows for Deal to Save Nature
At Global Eco-Summit in Geneva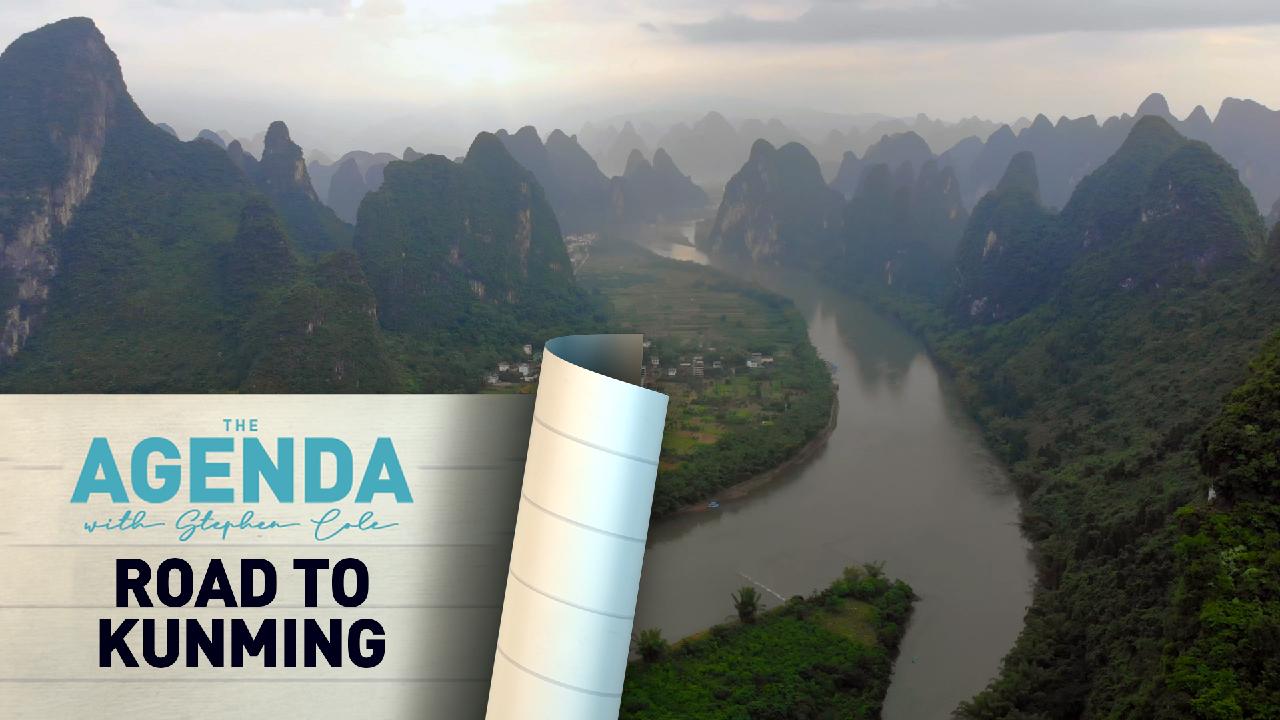 Time is running out for governments to reverse
the destruction of the planet's ecosystems
Patrick Greenfield / The Guardian
(March 23, 2022) — Time is running out for governments to reach an ambitious Paris-style agreement for nature, say campaigners, who warn that crucial negotiations to protect biodiversity are moving at a "snail's pace".
Amid increasingly alarming scientific assessments about the state of life on Earth, negotiators are meeting in Geneva for talks aimed at halting and reversing the destruction of wildlife and ecosystems that support human civilisation.
Governments are hoping to make up for lost time in the much-delayed process, which should have seen an agreement in autumn 2020, with three concurrent meetings running until 29 March, the first time they have met in person since talks in Rome in March 2020 as the pandemic closed in.
The draft UN Convention on Biological Diversity (CBD) sets out targets for the end of the decade. These include protecting 30% of land and sea, eliminating billions of dollars of environmentally harmful government subsidies, and restoring at least a fifth of degraded freshwater, marine and terrestrial ecosystems.
The final version will be negotiated in Kunming, China, at the Cop15 summit, which is expected to be held at the end of August, the first time China has held the presidency for a major UN environmental agreement.
But campaigners say negotiations are moving slowly and another meeting before the final summit in China might be necessary.
Guido Broekhoven, head of policy at WWF International, said: "Despite countries arriving in Geneva committed to making progress on a global plan to tackle nature loss, the complexity of the issues discussed have led negotiations to move forward at a snail's pace over the last week. We are yet to see governments try to close the enormous gap between the unambitious draft global biodiversity framework currently on the table."
These concerns were echoed by Li Shuo, a policy adviser for Greenpeace China, who has been following the biodiversity negotiations closely. "Many of the issues, we simply don't have enough time to deal with," he said. "Several of the most important discussions have not happened yet and I don't think there will be time in Geneva. I am worried watching the sessions and we can't keep kicking the can down the road."
Unlike its sister climate convention, which has one overarching aim, the CBD balances three main goals: conservation, sustainable use of biodiversity and the fair sharing of benefits from genetic resources. Its scope and complexity mean targets can sometimes compete with each other, and sources said another in-person meeting might be needed ahead of the final talks in China later this year.
Curbs on agricultural pollution and sharing the benefits of digital genetic resources are expected to be particularly controversial, but a recent decision by 173 governments to draw up a legally binding treaty on plastics pollution has bolstered negotiations.
Despite concerns about the speed of negotiations, UN diplomats leading the process said there were signs of hope. "I am cautiously optimistic," said Basile van Havre, co-chair of the CBD working group responsible for drafting the agreement, from the talks in Geneva.
"We need to find the bliss point between ambition and resources. For example, there will be a good discussion here on 30 by 30 [the target to protect 30% of land and sea by 2030] with the provision that it will be approved if there is money on the table. I am interested to see how the discussion on pollution unfolds, particularly on pesticides and nutrients," he said.
Last month, the UK, US, Canada and Argentina blocked proposals to halve nitrogen waste – commonly the result of intensive farming and fossil fuels – at the UN environment assembly in Nairobi, Kenya. The decision raised questions about a draft target to reduce nutrient runoff by at least 50% by 2030.
How this decade's targets will be enforced and monitored is also under discussion in Geneva. Governments have never met a target to halt the destruction of nature.
"The previous targets didn't inspire public and political action. I don't think they were very well known," said Bernadette Fischler Hooper, head of international advocacy at WWF UK. She said becoming "nature positive" by 2030 must become the north star for biodiversity, akin to the 1.5C and 2C targets in the Paris agreement.
"If we get an inspiring mission from this new framework, it will become a joint rallying cry like the one we have for climate," she said.
Find more age of extinction coverage here, and follow biodiversity reporters Phoebe Weston and Patrick Greenfield on Twitter for all the latest news and features
More information:

The Miracle Recovery Plan for Our Planet
Avaaz.org
15,000 scientists just sent out an SOS — a "warning to humanity" that if we don't stop polluting, our planet is doomed.
The facts are terrifying: species are going extinct at 1000 times the natural rate. 90% of the Great Barrier Reef is dead or dying. Oceans are so choked with plastic that fish are addicted to eating it.
But scientists have discovered something else — a kind of miracle that could save us. If we can protect 50% of our planet from human exploitation, our ecosystem will be able to stabilise and regenerate. Life on earth will recover!
Our governments have already promised to protect a quarter of the planet, so we know it's possible. But no other global movement is championing this miracle recovery plan!
It's up to us. If 50,000 of us chip in just the cost of a cup of coffee a week, we can make the proposal famous, face down the polluters and poachers, and campaign to get leaders to drive through a deal to save the planet at the Global Summit on Biodiversity. Let's bring this miracle recovery plan for our planet to life.