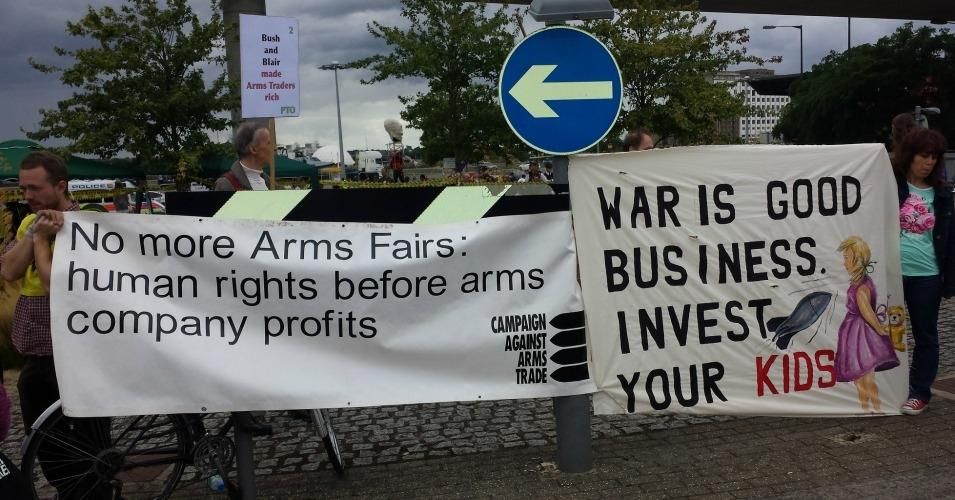 War Hogs Gloating over Pentagon's
Increasingly Bloated War-Budgets
Win Without War
(April 7, 2022) — No one wins in a war except those who create the weapons used to wage it.
Russia's war in Ukraine has slogged on for 43 brutal days — and in the wake of this unfathomable human tragedy, weapons contractors are salivating at the prospect of a windfall in increased war spending. And it looks like they'll get their wish: President Biden's proposed FY2023 Pentagon budget is $813,000,000,000 — an increase of $30 BILLION over last year's already eye-popping topline.
President Biden's budget proposal ensures more of the same, and now it is up to Congress to implement it — and we're already hearing that hawkish legislators are gearing up to pile even MORE cash in the Pentagon's pot. That's why, before they do, WE have to remind Congress to prioritize the PEOPLE over the Pentagon.
Presidents of both parties keep pouring billions of dollars into an already bloated Pentagon budget to purchase the illusion of safety and security. Today, the United States has the largest weapons and war budget of any country on the planet. And while it is larger than the budgets of the next nine countries combined — it's failing at building true security or peace.
But it does mean that it's a great time to be a weapons contractor, because the war in Ukraine is now one more excuse to sell more weapons. As one lobbyist puts it, "for the defense industry, happy days are here again."
But the thing is, Raytheon and Lockheed Martin don't control our tax dollars — Congress does. That's why while the weapons and war lobby is strutting along the marbled halls of Congress and pounding on doors to sell more missiles, fighter jets, and drones, we've got to get even LOUDER than ever before to stop Congress from padding their pockets with BILLIONS more.
And we have an urgent opportunity to make our voices heard right now, while the President and Congress work out the final details of this budget. This process won't happen overnight, and the stakes are high, Gar.
But here's what we know for sure: Without grassroots pressure from activists like you, nothing will change and another near TRILLION dollar Pentagon budget will likely be added to the books.
I don't know about you, but I can't stand the gleeful gloating from defense lobbyists at the prospect of making boatloads of money. Let's instead make them sad.
ACTION: Let's send a message to Congress: Stop spending our tax dollars on more weapons of war!  Add your name here and tell the Congress: no more money for the bloated defense budget. 
Thank you for working for peace,
Yint, Amisha, Amy, and the Win Without War team