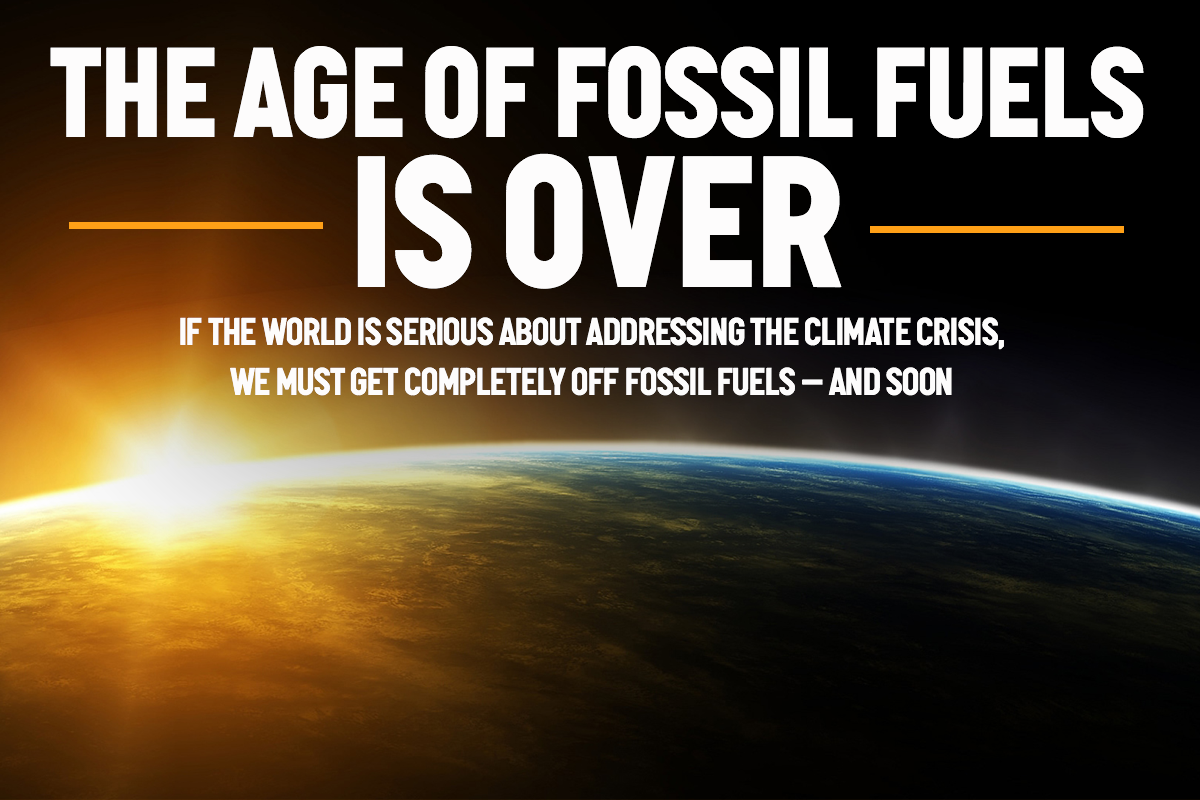 The US Must Pivot to Renewable Energy and
End Its Reliance on Petro Autocrats
Michael Page / Middle East Eye
US reliance on fossil fuels has long been a foreign policy justification for maintaining good relations with abusive states and downplaying human rights concerns
(April 8, 2022) — Russia's full-scale invasion of Ukraine has produced a significant unresolved tension in the Biden administration's management of its "commitment to democratic values and human rights" as it tries to navigate the politically and economically sensitive issue of global energy prices.
The US has mobilised European and other allies to make dramatic, coordinated policy decisions to support Ukraine's response to Russia's aggression.
Since Russia's President Vladimir Putin launched the attack on Ukraine, Russian forces have been implicated in numerous alleged violations of the laws of war, including the bombing of hospitals, dropping cluster munitions in populated areas, and the killing of civilians.
But the Biden administration is struggling to keep its commitments on human rights as it reaches out to different autocrats, including Saudi Arabia's Crown Prince Mohammed bin Salman and senior officials from the United Arab Emirates, who have appalling records of rights abuses.
These include Saudi Arabia's horrific recent mass execution of 81 people on 12 March and the Saudi and UAE-led coalition in Yemen unlawfully bombing hospitals.
Mass executions in Saudi Arabia.
Human Rights Abuses
At the heart of this policy challenge lies the reliance of the US, the European Union and other countries on fossil fuels, and the power this has gifted petro autocrats to metaphorically and literally fuel their conflicts, with all of their grave rights abuses, with impunity.
This oil and gas dependency is why President Joe Biden is scrambling to offset rising energy prices, including by reportedly reaching out to the Saudi crown prince, whom Human Rights Watch and others have called on the US to sanction for approving the brutal murder in Istanbul of the Saudi Washington Post and Middle East Eye journalist Jamal Khashoggi, and overseeing war crimes in Yemen.
US Secretary of State Antony Blinken also has reached out to the UAE's leaders about increasing oil production, while other US officials are talking to Venezuela about the easing of sanctions in order to increase oil imports.
Of course, US reliance on fossil fuels has long been a US foreign policy justification for maintaining good relations with abusive states and downplaying human rights concerns.
Former President Donald Trump, in an infamous, rambling statement issued after the October 2018 murder of Khashoggi, in which he defended the US-Saudi relationship, said: "After the United States, Saudi Arabia is the largest oil-producing nation in the world. They have worked closely with us and have been very responsive to my requests to keep oil prices at reasonable levels — so important for the world."
This view, or some version of it, has influenced US executive branch foreign policy strategy ever since President Franklin D Roosevelt met Saudi King Abdulaziz ibn Saud onboard a US Navy destroyer in the Suez Canal in 1945.
Congress's Central Role
So while the Biden administration attempts to live up to its campaign promise to "not check its values at the door to sell arms or buy oil", it confronts not one crisis but two.
Even though fossil fuel capital empowers and emboldens these petro autocrats, the failure of major greenhouse-gas emitting countries — such as the US — to advance an urgent, massive, coordinated green transition away from fossil fuels is simultaneously risking climate collapse and, as a 2019 International Monetary Fund working paper stated, "in the extreme, human extinction".
At this critical juncture, the US Congress has a central role to play. It holds the key to drastically cutting American fossil fuel demand and unlocking a US foreign policy that is far less reliant on the oil-rich autocrats of the world and far more able to promote a human rights response to avert climate catastrophe.
The climate provisions in Biden's Build Back Better Act are crucial. Those provisions could be added to this year's reconciliation bill, and if passed, academic analysts have estimated would most likely realize "President Biden's commitment to cut emissions to half of peak levels by 2030" and would be critical for the US to meet its own commitments to the Paris Climate Accords.
The EU and the UK are already starting to act with more urgency and showing a path forward for US policymakers. The EU has announced it intends to belatedly kick its addiction to Russian gas, in part by speeding up the EU's "Green Deal".
Ending Fossil Fuels Addiction
Meanwhile, UK officials are framing the need to pivot to renewable energy and end reliance on petro-autocrats as part of "a matter of national security". As Foreign Office Minister James Cleverly said last week, "the situation in Ukraine presents a unique and terrible additional emphasis to us collectively to move away from our addiction to hydrocarbons."
But, the UK addiction to fossil fuels is still calling the shots — Prime Minister Boris Johnson visited Saudi Arabia and the UAE last month to discuss increasing oil production, even as the Saudis carried out more executions.
And of course, President Biden still has measures at his direct disposal to help slash dependence on oil and gas, and not just in the US. He can invoke the Defense Production Act, for example, to spur US production of solar panels, wind turbines, heat pumps and other climate-friendly tech needed to meet the climate and Ukraine crises head on.
The Biden Administration should also take a hard look at how US strategy for countering corruption should be applied to countries where natural resource wealth is often controlled by a small circle of kleptocrats who use these funds to enrich themselves rather than their fellow citizens.
If the US really wants human rights at the centre of its foreign policy, now is the time for Congressional leaders to be bold and throw political capital at getting a meaningful climate plan passed, undermine autocrats around the world, and avert the worst version of climate catastrophe awaiting us all otherwise.
Posted in accordance with Title 17, Section 107, US Code, for noncommercial, educational purposes.