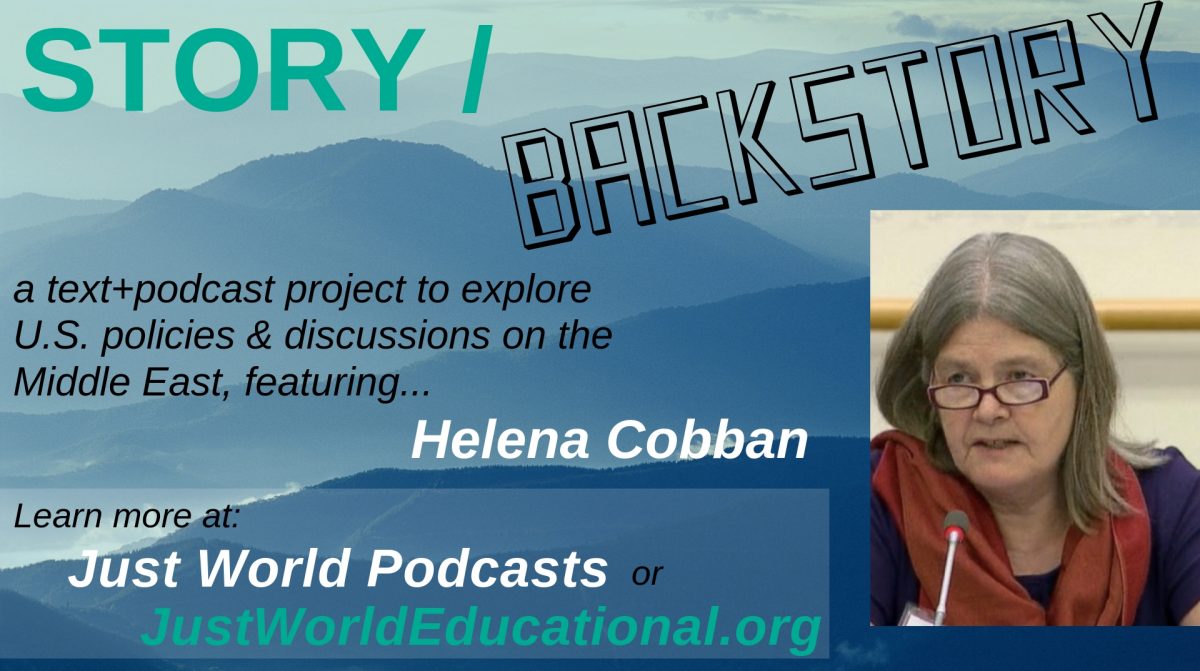 Stop the Carnage, Build the Peace!
Just World Educational
Click to view:
(April 16, 2022) — Just World Educational announces the publication of its new 32-page Report, "Ukraine: Stop the Carnage, Build the Peace!" This Report builds on the records of the eight webinars we held on the Ukraine Crisis back in March, in which JWE Board member Richard Falk and President Helena Cobban held probing conversations on different aspects of the Ukraine Crisis with 17 thoughtful and well-informed invited guests.
Among those contributing are: David Barash, Medea Benjamin, Phyllis Bennis, Marjorie Cohn, Bill Flectcher, Jr. Chas W. Freeman, Jr., Lyle Goldstein, Mary Kaldor, Radha Kumar, Cynthia Lazaroff, Anatol Lieven, Ray McGovern, Vijay Prashad, Indi Samarajiva, Marcus Stanley, Erik Sperling and Katrina vanden Heuvel.
Click HERE to download a PDF of the full Report (1.2 MB) that you can read online or print at home. (Alternatively, you can buy copies of the printed report from Amazon for $5 each, HERE.)
Our new Report contains digests of the eight webinars that we held in March, along with a list of eight Policy Recommendations that members of the JWE Board felt grew out of those deliberations — though we realize that not all the participants in the webinar series will agree with all of them.
Ukraine-wide ceasefire now!
An embargo on arms shipments into Ukraine by all countries.
Start negotiations now, involving all relevant parties, for a lasting peace arrangement for Ukraine, and commit to completion within six months.
Monitoring and verification of the ceasefire and arms embargo to be led by the United Nations and the OSCE, or any other party acceptable to both Ukraine and Russia.

Immediate aid for rebuilding in Ukraine, including for agriculture, ports, residential areas, and related systems.
Immediate international talks on implementation of the 1970 Nuclear Non-Proliferation Treaty, under which all signatory states including the United States and Russia committed to complete nuclear disarmament, and a call for all governments to support the 2017 Treaty on the Prohibition of Nuclear Weapons.
Leaders of NATO countries should oppose all manifestations of Russophobia.
The United States should give up all efforts at regime change in Russia.
Of these recommendations, we give the highest priority to the first one: an unequivocal call for an immediate halt to the fighting by all sides within Ukraine.
We were very moved by the judgment ex- pressed by our guest Anatol Lieven, a long-time expert on Russian military affairs and on Ukraine-Russia relations, when he said that the outline and many details of a workable long term settlement between the two countries are already quite clear and the nature of this settlement would be unlikely to change much even if the fighting should continue many more years.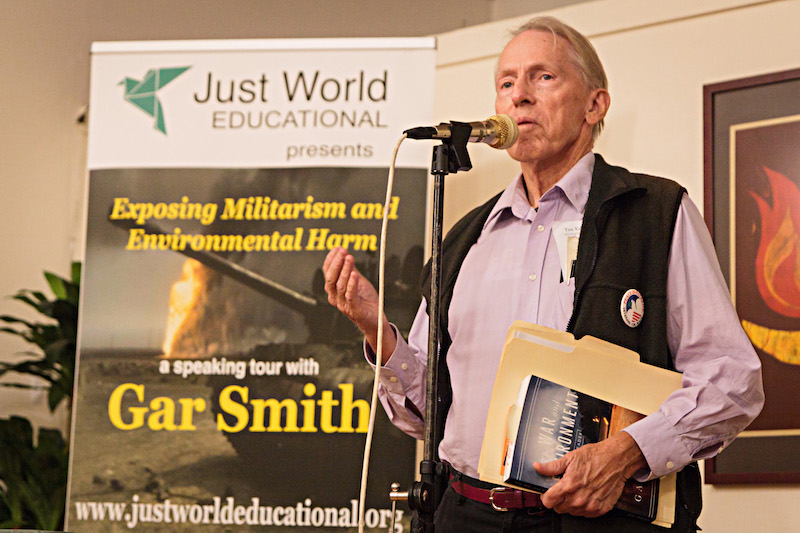 Endorsing Organizations
We are delighted that three other organizations have joined JWE to endorse our whole list of Policy Recommendations and have agreed to co-sponsor the Report. These organizations are:
• CODEPINK
• Environmentalists Against War
• World Beyond War
Just World Educational has already, earlier, released an Online Learning Hub that contains the full digital records (videos, audio, transcripts) of the March webinar series. Those records and this new Report are complementary: between them, they provide a rich fund of resources for discussions and education that we hope you'll find useful in your community group, classroom, or congregation.
Among the distinctive features of the webinar series, and of this Report, are the following:
We realized early on that a whole generation of citizens of NATO countries grew up in an era in which US/Western power in the world was hegemonic, and US decision-makers never needed to fear any debilitating military pushback, either nuclear or non-nuclear, from countries that they invaded or threatened– with the possible exception of North Korea.
This year's Ukraine Crisis is different, since it threatens to bring US/NATO forces into direct contact/conflict with Russia. Russia, the United States, and two other members of NATO are all recognized nuclear-weapons states, so any such conflict might swiftly escalate to what some experts term Omnicide, or Ecocide.
Our webinar series (and the Report) therefore included consideration of the terrifying dynamics of "mutually assured destruction" and other facts of the Cold War era to which the world seems to be returning. We believe those materials should be of particular value to the under-45 generation.
Among the guests of the webinar series were three residents of the Global South, since it is the peoples of those parts of the world who, because of the economic and climate-change sequelae of the crisis, will likely end up — along with Ukrainians and many Russian families — being among those most direly affected by it. We strongly believe that voices from the Global South need to be included in any deliberations on this crisis and the world-order issues that it raises.