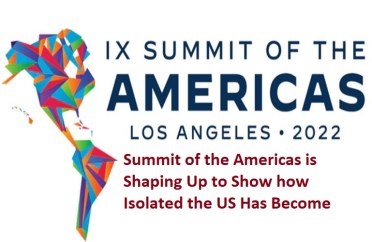 Looks Like Latin America Is
Boycotting 'Bad Neighbor' Uncle Sam
Walt Zlotow / AntiWar.com & Aileen Teague / Responsible Statecraft
(May 28, 2022) — US plans to host a Summit of the Americas in Los Angeles in June have been upended by several countries dropping out.
Why? They are boycotting our mean-spirited decision to not invite Cuba, Venezuela and Nicaragua. Seems these poor, small countries don't bend to America's demanding they kowtow to US unipolar dominance of the world, especially in America's backyard.
Mexican president Andres Lopez Obrador, Bolivian president Luis Arce, Argentine president Alberto Fernandez have all called for the US to invite the 3 targets of US hatred or they won't attend. That poses a huge dilemma for President Biden who claims he's re-instituting sensible diplomacy to US foreign policy after 4 years of Trump mismanagement and bungling.
In 1933 newbie president FDR announced the Good Neighbor policy with Latin America reversing decades of economic exploitation and military intervention. That policy worked for a time but was jettisoned during the Cold War. America viewed every progressive movement there as communist influenced that had to be reversed, the people be damned.
The main targets were the Big 3: Venezuela, Nicaragua and Cuba. We've been interfering in the socialist government of Venezuela since early this century. Our war against Nicaragua goes back to the Reagan 80's which inspired his treacherous Iran Contra scandal which should have gotten Reagan impeached. But for US skullduggery, nothing compares to Cuba, who have been sanctioned unmercifully now for 62 years.
Unfortunately, America continues to be a terrible neighbor to Latin America, causing many invitees to the Summit of the Americas next month to tell Uncle Sam, "Stuff it."
Walt Zlotow became involved in antiwar activities upon entering University of Chicago in 1963. He is current president of the West Suburban Peace Coalition based in the Chicago western suburbs. He blogs daily on antiwar and other issues at www.heartlandprogressive.blogspot.com.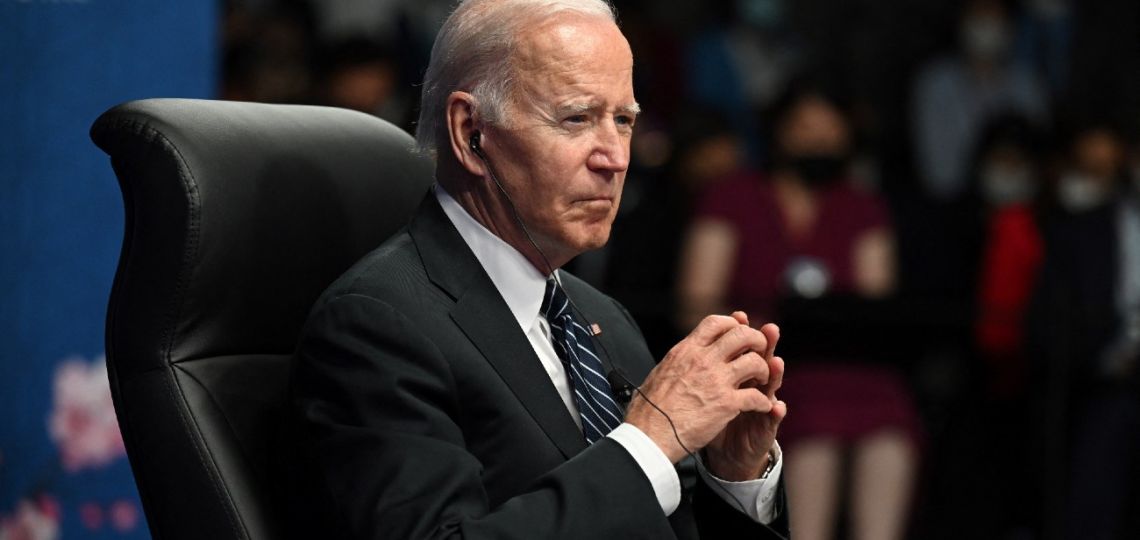 Boycotts Threaten to Turn Biden's
Summit of the Americas into a Political Disaster
Aileen Teague / Responsible Statecraft
(May 19, 2022) — Last week, Mexican President Andrés Manuel López Obrador declaredthat he will boycott this year's Summit of the Americas, scheduled to take place June 6-10 in Los Angeles, if the Biden administration fails to invite the leaders of Cuba, Venezuela, and Nicaragua.
While no final decision has yet been announced, several US officials have indicated recently that the questionable human rights records and authoritarian governance of each of these countries disqualify them from attendance, a position that has raised hackles throughout the hemisphere.
Indeed, Lopez Obrador is not the only leader in the hemisphere who may not show up unless Washington extends invitations to all three countries. Last week, Bolivia's president, Luis Arce, tweeted a similar intention, while several Caribbean leaders have suggested that at least some if not all members of CARICOM, which consists of 15 English-speaking Caribbean member-countries and five associate members, may decide to stay home. The newly elected president of Honduras, Xiomara Castro, has also suggested she won't go if the three nations' leaders are not invited.
These threats suggest that the first Summit to be hosted by the United States since its inaugural session in Miami in 1994 is not only setting up the Biden administration for a serious diplomatic embarrassment, but also for a major missed opportunity to focus attention on the growing strategic importance of its hemispheric neighbors. Washington needs the support of its regional partners to tackle critical issues, notably illegal migration, the drug trade, climate change, and growing Chinese influence in the Americas. The Summit itself is not solely to promote US interests, but to promote the interests of all the countries in the Americas.
In a region where the United States is quickly losing influence and partner nations perceive US disinterest, the Biden administration will lose political capital if it allows its growing tendency to divide the world into "democratic" friends and "authoritarian" states to dictate the invitation list for a forum that is much larger than Washington's professed policy objectives, however laudable they may be. A summit with critical partners missing would also deliver a huge blow to Biden's attempts to find solutions to US domestic problems that range from border security to immigration flows to the rise in oil and gas prices.
Moreover, Washington's position on the Summit is hypocritical, inconsistent, and ultimately undermines an already-faltering US position in the Americas.
The United States has championed human rights and democracy promotion around the world, but those efforts have been uneven in the Americas, to say the least. From Mexico through Argentina, the United States practiced a policy of backing – sometimes even installing – politically violent, even genocidal dictators and local elites who supported Washington's anti-communist policies, both before and during the Cold War.
In Latin America, the United States has a far longer track record of supporting human rights violators than of advocating for the masses whose rights were violated. The special irony of excluding Cuba and Nicaragua from this year's Summit is that Washington went to great lengths during the Cold War, including providing critical support to armed insurgencies and imposing severe economic sanctions, to destabilize and eventually overthrow leftist governments in both countries, thus infusing their successor leaders with understandable skepticism about Washington's insistence that their exclusion reflects Washington's dedication to democracy and human rights throughout the hemisphere.
On top of this, the case of Venezuela presents the United States with a dilemma. If the United States invites Venezuelan opposition leader Juan Guaido, whom it recognizes as the legitimate president of the country, the Caribbean states, who have never recognized Guaido as Venezuela's president, are more likely to boycott.
Indeed, Washington is increasingly isolated by its continued loyalty to Guaido whose years-long efforts to unite the opposition against President Nicolas Maduro have come to naught. Even the European Union, which initially recognized Guaido as president after his election as president of the National Assembly, has reduced his status to one of privileged interlocutor" in an implicit acknowledgement of the abject failure of Washington's de facto "regime change" policy.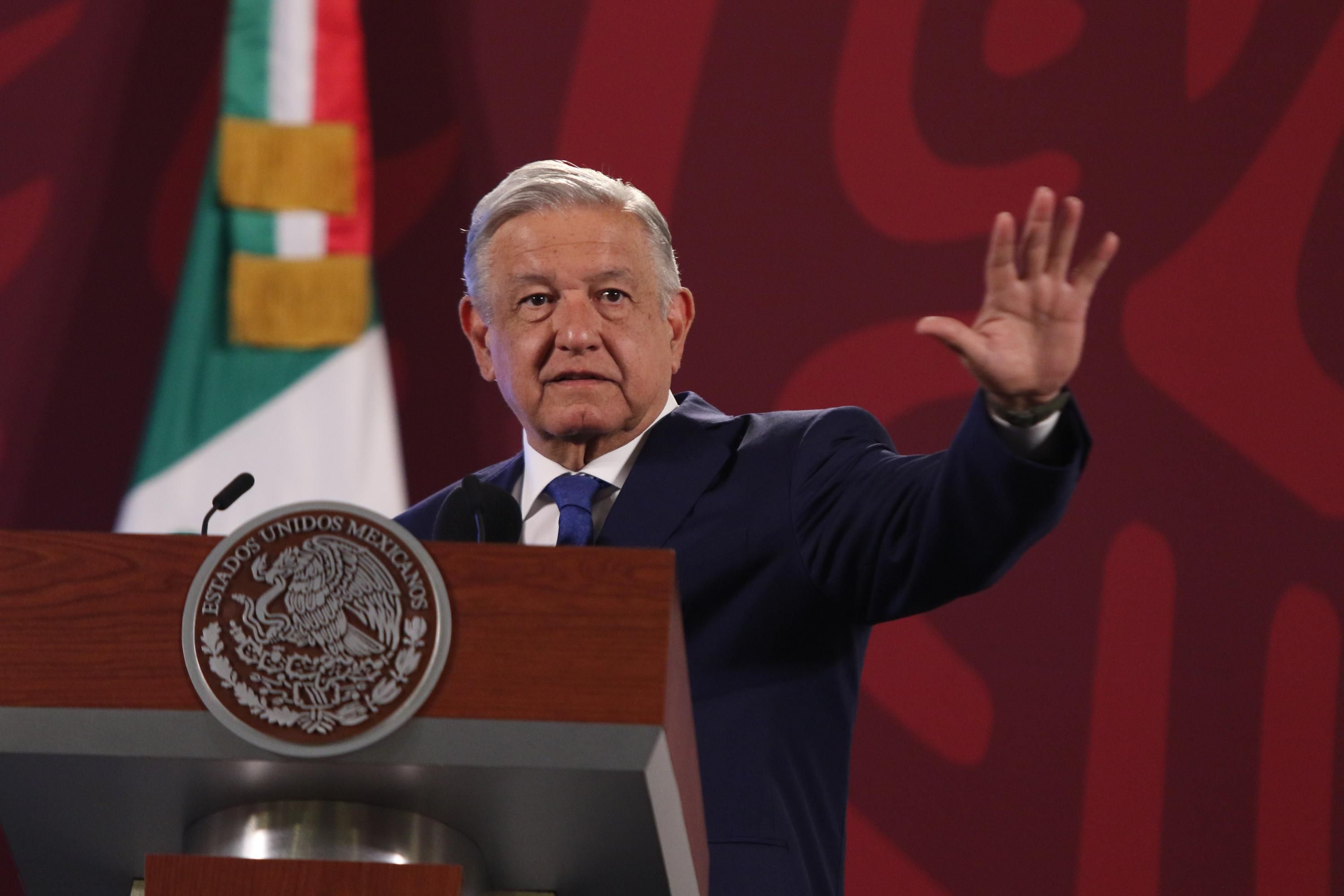 Mexican President Andrés Manuel López Obrador
Though White House press secretary Jen Psaki, who just stepped down this week, and State Department spokesman Ned Price indicated that the discussion of attendance remains hypothetical, even at this very late stage — no invitations have yet been issued — the growing hemispheric contretemps  over who gets an invitation seems unlikely to end well. Christopher Sabatini, senior fellow for Latin America at Chatham House, a London-based think tank, wrote in Foreign Policy magazine that without a significant change in US posturing, this year's summit could be seen as "a gravestone on US influence in the region."
The Summit, which was initiated by former US President Bill Clinton, is held every three years in a different country and was initially intended to help foster closer hemispheric cooperation around issues including democracy and shared economic and related problems. It was also intended to boost US public and business interest in the country's southern neighbors. But levels of US interest in the forum have been inconsistent, especially in recent years.
In an unprecedented move, President Donald Trump skipped the eighth summit held in Lima, Peru in 2018, sending Vice President Mike Pence in his place. Both Maduro  and Daniel Ortega, Nicaragua's increasingly authoritarian president, attended the 2018 Summit. After US President Barack Obama normalized relations with Havana in 2014, Cuba was invited and participated in both the 2015 and 2018 Summits. Trump's absence in 2018 merely served to highlight the increasing irrelevance and decreasing influence of the United States in the region and the faltering inter-American system.
Things have not much improved under Biden, in major part due to domestic political considerations and partisan politics. The confirmation of key ambassadorships in the Americas has been delayed in Congress for months due to holds put on confirmations by Republican Sen. Ted Cruz for unrelated reasons having to do with his opposition to the Nord Stream 2 pipeline. It was only just announced that Frank Mora, Biden's nominee as US ambassador to the Organization of American States, would be confirmed later this week, less than three weeks before the summit.
Domestic political bickering has also shaped the position the White House finds itself in with Cuba. Senator Bob Menendez of New Jersey, a Cuban-American Democrat who also chairs the Foreign Relations Committee, has long opposed normalization of US-Cuba relations. In an evenly split Senate, Menendez's support is viewed by the White House as critical to a wide range of foreign policy issues, which gives him enormous leverage on the policies he cares most about. Although the administration this week moved more decisively to ease Trump-era sanctions against Havana despite strong objections by Menendez, whether it can bring itself to invite Cuba to the Summit remains up in the air.
Until the 2015 Summit where Obama met with then-President Raul Castro, an encounter that helped lay the groundwork for Obama's historic trip to Havana a year later, the question of Cuba's participation in the Summit, as well as other hemispheric venues, served as a perennial source of friction between the United States and most of the rest of the hemisphere. But Trump's reversal of Obama's opening to the Caribbean island – and Biden's delays in fully restoring relations – have effectively thrust the issue back onto the hemispheric agenda in ways that are likely to negatively affect Washington's relationships, particularly if, as polls currently predict, Luis Inacio Lula de Silva, is returned to the Brazilian presidency in elections later this year.
With incoming president Biden declaring "America is back," one might have expected swift policy changes in the Americas, but the president's initiatives have so far proved to be more rhetoric than reality.
On the campaign trail, Biden condemned Trump's inhumane policies toward migrants, promising major changes if elected. Ultimately, President Biden has inherited the regional migration problem in his own right, with Vice President Kamala Harris, the point person in the administration's Central America "root causes" strategy, famously telling Guatemalans, "do not come" during her June 2021 visit to Central America. Despite increased attention on migration from Central America, Cuba and elsewhere, the issue – and the perception in the region that Washington, even under Democrats, remains hostile to desperate migrants – continues to rankle relations between the US and Latin America.
Indeed, with US attention hyper-focused on its own priorities – namely migration, drug trafficking, and China – its regional partners are less inclined to work with a northern giant they see as selfish, arrogant, and hubristic. The question is, can the United States momentarily put aside its domestic fixations and great power concerns for the greater good of the hemisphere?
US re-engagement with its partners in the region is long overdue. It is not that the United States should not hold countries accountable for their human rights records. It's that making clean human rights records and democratic governance preconditions for being invited to a summit designed to tackle the hemisphere's immense challenges is bad practice, not to say historically inconsistent and hypocritical.
The absence of Presidents López Obrador, Castro, and Arce, and the leaders of other regional partners would be keenly felt and damaging to the forum in future years. It would present China with new opportunities to assert its own growing influence. There is still time for the United States to create a relevant summit and promote successful partnerships in all the Americas, but it is running out.
Posted in accordance with Title 17, Section 107, US Code, for noncommercial, educational purposes.