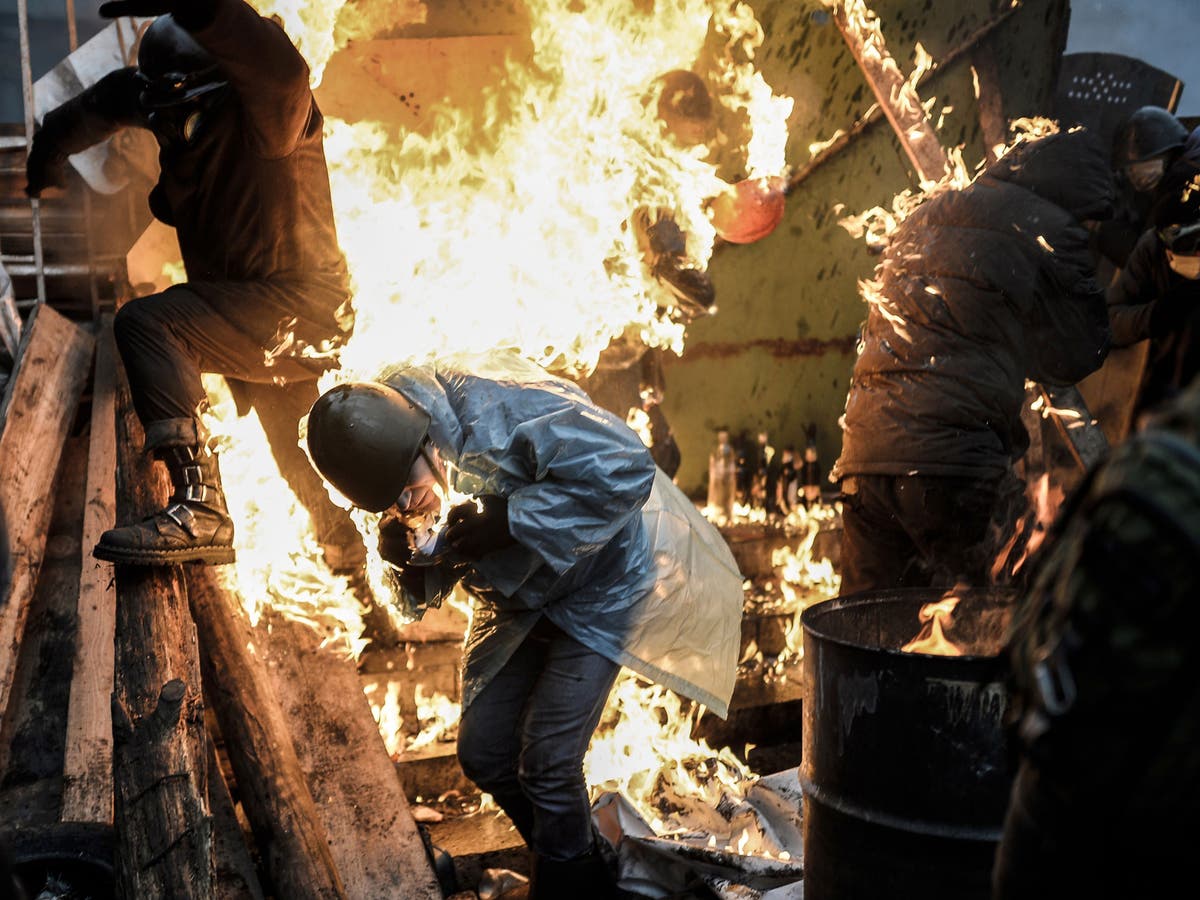 The Russia-Ukraine War and the Climate Crisis
Dr Stuart Parkinson / Scientists for Global Responsibility
(June 11, 2022) — Dr. Stuart Parkinson summarises the ways in which the Russia-Ukraine war is fuelling climate change both on and off the battlefield — putting the 1.5C temperature target in jeopardy.
This PowerPoint presentation was given at a meeting of European Network Against Arms Trade campaigners on 11 June.
Direct Effects on Carbon Emissions
Before war: Russia 3.1% of world military spending; Ukraine 0.3%
War is increasing military carbon emissions
• Large increases in oil consumption of military vehicles
• Large increases in production of military equipment
• Some increases in energy consumption on military bases
Carbon emissions due to destruction/ damage to buildings, land • Fires of combustible materials in cities, esp. fuel depots
• Burning/ damage to forests and other ecosystems
• Degradation of soils
Very little data available
Military spending stats from SIPRI (2022)
Combat planes have especially high fuel consumption
Fuel consumption for all vehicles increases substantially during 'combat operations'
Large fraction of military production taking place in NATO countries
Data – before war, no publicly available data on Russian military carbon emissions, partial/ unclear data on Ukraine
Examples of available data, including from other wars/ militaries:

Peace‐time fuel consumption of US armoured vehicle is about 10 times that of average car; for US combat plane, it is about 100 times larger; in war‐time, this grows considerably (Parkinson, 2020)
When Donbas war begin in 2014, incomplete data indicates Ukraine military carbon emissions rose 400% in 1y (UN FCCC, 2021)
As 'Global War on Terrorism' ramped up, more complete data shows US military emissions rose by 35% in 4y up to 2004 (Crawford, 2019)
US data from the Iraq war shows that military equipment was used at between 6 and 10 times the peace‐time rate (Stiglitz and Bilmes, 2009: 42)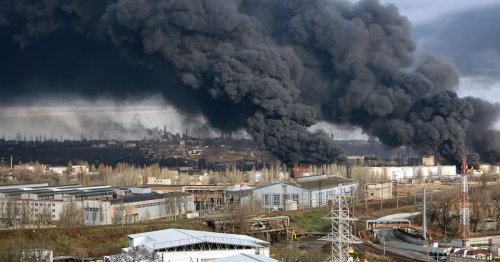 Pollution from conflict will poison Ukraine for generations.
Indirect Effects on Carbon Emissions
Major increases in military spending in NATO countries
Germany announced €100bn rise in military spending – 60% larger than entire annual military budget of Russia
Military spending is carbon intensive
Increases in oil & gas prices
• Increases in oil & gas production outside Russia • Improvements in energy efficiency
• Increases in renewable energy production
Reconstruction (post‐war); increased health care for injured • Lower political priority for international climate action
• Indirect effects likely to be larger
In 2021, NATO military spending was over 55% of global total (SIPRI, 2022)
By end of March 2022, at least eight NATO countries had announced plans to increase military spending (SIPRI, 2022) with Germany announcing €100bn increase (The Guardian, 2022)
Carbon emissions from reconstruction will be especially high if high‐carbon concrete used
Increased health care for injured veterans, civilians, refugees
Energy Policy Changes So Far
Some positive steps on energy efficiency and renewables
In general, negative policies dwarf positive policies
Research just published: Climate Action Tracker (2022)
Changes in energy policy alone could put Paris target of 1.5C out of reach
Don't Forget threat of Nuclear War…
Russia has made nuclear threats – NATO has 3 nuclear‐armed members
Nuclear war can cause catastrophic climate change through 'nuclear winter' effect
Multiple nuclear explosions can lead to intense 'fire‐storms'
• Smoke injected high into atmosphere above rain clouds
• Spreads out, blocking Sun's rays
• Catastrophic cooling ® crop failures etc ® mass starvation etc.
Nuclear winter effects can be caused by:
About 100 Hiroshima‐sized weapons
• About 40 UK Trident weapons
For more discussion of the recent research, see: Nature (2020); SGR (2015)
Campaign Work
Raise awareness of how militaries and war fuel climate crisis • Russia‐Ukraine war is key threat to 1.5°C target
Support climate campaigners on green policies
Support anti‐nuclear campaigners on disarmament policies
Lobbying on climate & military:
• Improved data reporting on carbon emissions from militaries/ war • Military emissions in national carbon reduction targets
• Target UN climate bodies, especially UN FCCC Secretariat and IPCC • New report out on 20th June on lobbying
https://transformdefence.org/publication/
Scientists for Global Responsibility military & climate outputs:
• https://www.sgr.org.uk/projects/climate‐change‐military‐main‐outputs
References
Climate Action Tracker (2022). Global reaction to energy crisis risks zero carbon transition.
https://climateactiontracker.org/publications/global‐reaction‐to‐energy‐crisis‐risks‐zero‐carbon‐transition/
Crawford N (2019). Pentagon Fuel Use, Climate Change, and the Costs of War. Brown University, USA.
https://watson.brown.edu/costsofwar/papers/ClimateChangeandCostofWar
The Guardian (2022). Germany to set up €100bn fund to boost its military strength. 27 February.
https://www.theguardian.com/world/2022/feb/27/germany‐set‐up‐fund‐boost‐military‐strength‐ukraine‐putin
Nature (2020). How a small nuclear war would transform the entire planet.
https://www.nature.com/articles/d41586‐020‐00794‐y
Parkinson S (2020). The carbon boot‐print of the military. Responsible Science, no.2.
https://www.sgr.org.uk/resources/carbon‐boot‐print‐military‐0
SGR (2015). UK nuclear weapons: a catastrophe in the making?
https://www.sgr.org.uk/publications/uk‐nuclear‐weapons‐catastrophe‐making
SIPRI (2022). Trends in World Military Expenditure, 2021.
https://www.sipri.org/publications/2022/sipri‐fact‐sheets/trends‐world‐military‐expenditure‐2021
Stiglitz J, Bilmes L (2009). The Three Trillion Dollar War. Penguin, UK.
UN FCCC (2021). Greenhouse Gas Inventory Data ‐ Detailed data by Party. https://di.unfccc.int/detailed_data_by_party (Search terms: Ukraine; all years; 1.A.5 other; aggregate GHGs; kt CO2e)