Germany Criminalizes Journalist for Exposing Ukrainian War Crimes
Max Blumenthal / The Grayzone
(July 13, 2022) — Independent Donetsk-based journalist Alina Lipp of Germany speaks to Max Blumenthal about being prosecuted by the German state for violating new speech codes through her reporting in the breakaway Donetsk Republic. She studied environmental conservation and is not a professional journalist. She arrived as a tourist.
As the only German reporter on the ground in Donetsk, Lipp has exposed Ukrainian forces shelling civilians, attacking a maternity ward, mining harbors, and bombing a granary filled with corn for export.
She faces three years in prison if she returns to her home country.
"I just told Germans the opinion of Russia and the opinion of the people living here. So this is my job as a journalist." German authorities took money from her bank account for allegedly supporting Putin's "special operation."
German press had blamed one attack on a marketplace on Russians. Lipp exposed that it was actually destroyed by Ukrainian attacks. The German press later published a retraction.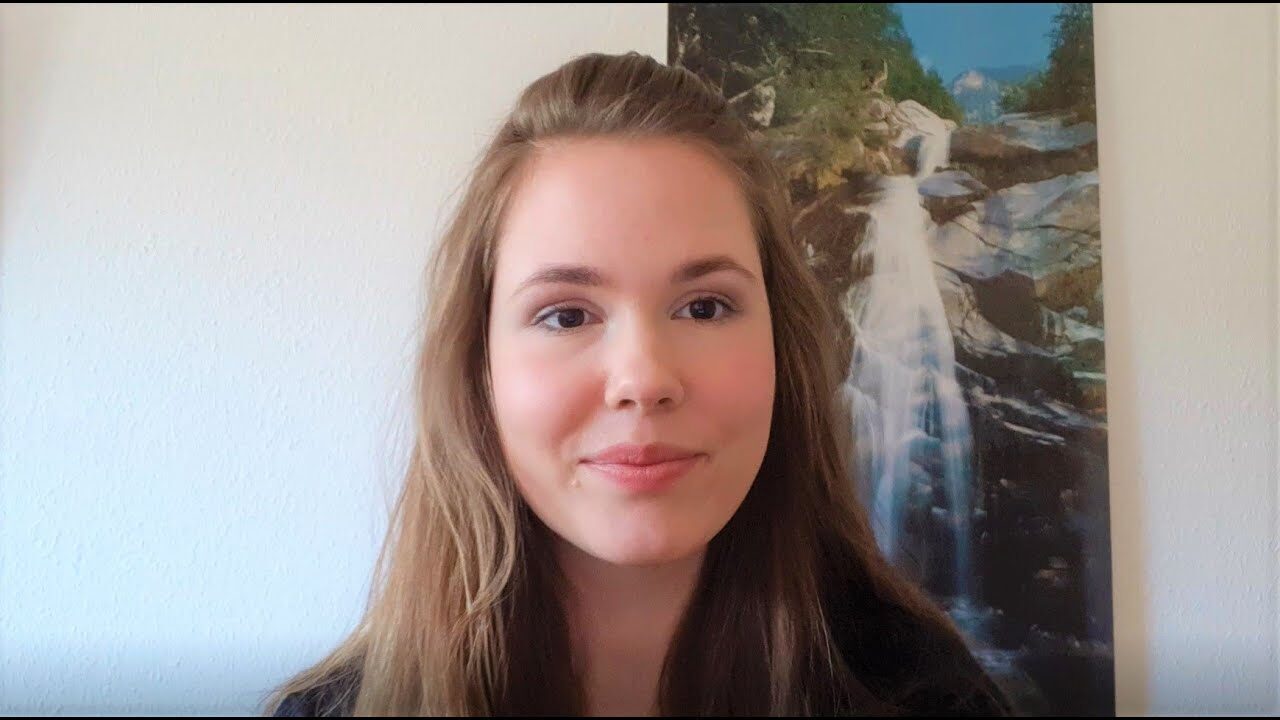 She reports that German energy companies are sending letters to customers in Germany warning them that there may not be hot water all the time, due to the decision to halt natural gas imports from Russia.
She says she is OK with not going back to Germany (where she may end up in prison). "I can't go back to Germany and I won't. I don't have a problem with this, actually. I like Dunetsk, and I like Russia. My father already lives in Crimea, which is the most beautiful place in the world for me."
Max Blumenthal is the editor-in-chief of The Grayzone and the author of several books, including  The Management of Savagery. 
Reporter Targeted Over 'Ukraine War Crimes'
NEW DELHI (July 10, 2022) — German journalist Alina Lipp said she was facing three years in prison in her home country for her reporting on crimes committed by Ukrainian forces against civilians in the eastern Donbass region of the war-ravaged country.
The charges against her relate to coverage of her News from Russia Telegram channel where she shared information with its 175,000 subscribers in both German and Russian.
In an interview with India Today, Alina Lipp revealed that she was being subject to criminal proceedings by the German government and had received a letter from judicial authorities in her home country threatening her with a three-year jail term.
She also said that Germany would hold court hearings without her. They will not allow her to present her case as it would hamper the process.
She explained that she did not misrepresent facts. She just filmed what she saw and does not spread fake information. "Will file a counter case in German courts against action taken by the government," she noted.
She is accused by the German authorities of supporting the Russian invasion of Ukraine and faces three years in prison under Article 140 of the constitution or a monetary fine.
Lipp further added, "More and more Germans are now agreeing with her since they are suffering massive price hikes and inflation."
Speaking on the human rights violation issue, she agreed that Germany should not speak of human rights violations in other countries (like India) while they persecute journalists in their own country.
Posted in accordance with Title 17, Section 107, US Code, for noncommercial, educational purposes.