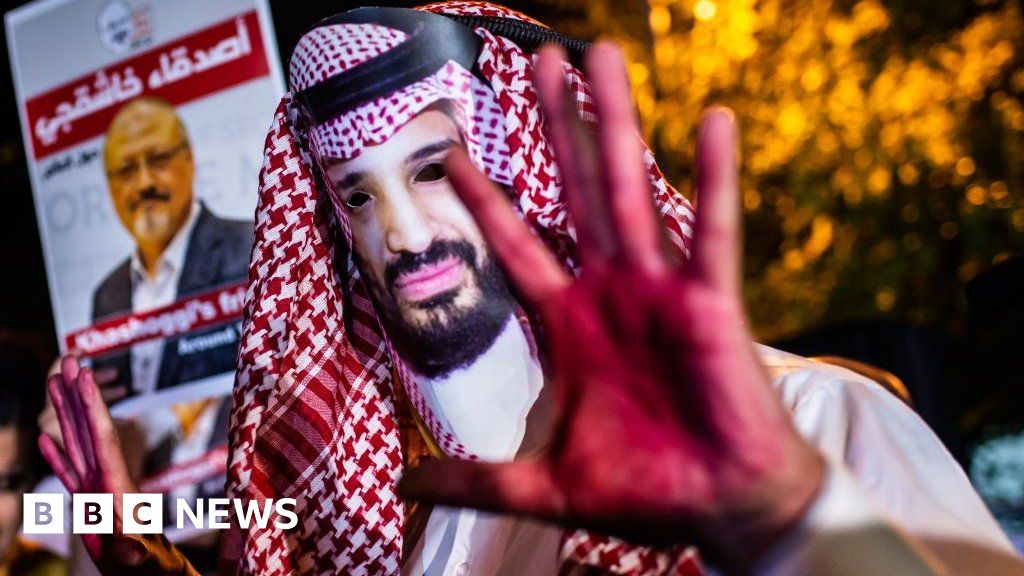 ACTION ALERT:
Stop Arming Human Rights Abusers
Win Without War
(July 20, 2022) — President Biden's back from his visit to Saudi Arabia and what's potentially back on the table is offensive weapons sales to the kingdom.
According to news reports officials in the Biden administration have been discussing lifting the ban on offensive weapons sales to Saudi Arabia. The US government placed restrictions and banned offensive weapons sales after intense grassroots pressure by Yemeni and US activists like you.
Make no mistake: the US is still selling weapons to Saudi Arabia — to the tune of over 126.6 billion in current sales. And they're now considering selling even more weapons including precision-guided munitions. But the good news is, the decision hasn't been made yet. Administration officials are still discussing whether to sell more weapons — which gives us, progressive activists, a window of opportunity to act.
We know we can have an impact here — because we've done it before. We're going to send a loud message to the White House to let them know that we oppose any new arms sales to Saudi Arabia. And we're not alone on this, our allies and champions in Congress have taken on this issue and there are administration officials who are also on our side. These discussions are happening now — and given the fragile truce in Yemen the last thing the region needs is more weapons.
The civil war in Yemen has waged on for 8 brutal years. And the Saudi Arabian government threatens to resume its destructive intervention in the conflict, armed and equipped with the latest US weapons. President Biden campaigned on ending the war in Yemen, breaking from the policy set by both Obama and Trump administrations.
Selling more weapons to Saudi Arabia, which continues to launch offensive airstrikes, is like pouring gasoline on a wildfire.
Which is why we need progressive activists from around the country to come together right now and send a strong signal to the White House that we are watching before they make a decision. And we will also show our champions in Congress and allies inside the administration that we're with them. We will not accept more weapons sales to human rights abusers. The best part? We've won on this issue before and we can do this again.
ACTION: So please take 30 seconds of your time and add your name to this petition to the White House to stop arming human rights abusers!
THE LETTER
To President Biden:
We are deeply concerned by the news reporting that your administration is considering lifting restrictions on the offensive weapons sales to the Kingdom of Saudi Arabia. We urge you to keep your campaign promise and end the war in Yemen through diplomatic means as you have been doing. We believe that offensive weapon sales to Saudi Arabia would undermine that aim.
Thank you for working for peace,
Sam, Abbey, Annika, and the Win Without War team
Saudi Prince Taunts Biden for Caring More
About Khashoggi Than Shireen Abu Akleh
Mohammed bin Salman tried to exploit Joe Biden's failure to condemn Israel for the killing of Shireen Abu Akleh to deflect blame for the Saudi assassination of Jamal Khashoggi.
(July 16, 2022) —Saudi Crown Prince Mohammed bin Salman reportedly accused President Joe Biden of hypocrisy during their meeting in Jeddah, Saudi Arabia, on Friday by asking why the murder of Washington Post columnist Jamal Khashoggi seemed to matter more to him than the fatal shooting of Al Jazeera correspondent Shireen Abu Akleh.
Biden, who said during his campaign for the presidency in 2019 that Khashoggi had been "murdered and dismembered … I believe on the order of the crown prince," told reporters that he had confronted Crown Prince Mohammed over the killing of the dissident Saudi journalist at the start of their meeting this week.
But according to a Saudi official who spoke to the state broadcaster Al Arabiya, the prince contrasted Biden's concern about the brutal murder of Khashoggi, a long-term resident of the US, with his failure to hold Israel's government accountable for the killing of Abu Akleh, an American citizen who was shot — according to witnesses and visual investigations — from an Israeli military convoy.
Ayman Mohyeldin of MSNBC also reported that a Saudi official told him that Crown Prince Mohammed, known as MBS, denied that he had ordered the assassination, "the same way George Bush did not order the abuse and torture at Abu Ghraib prison in Iraq." The crown prince then asked, according to Mohyeldin's source, why, "with so many US journalists killed, missing, or detained," including Shireen Abu Akleh, "the murder of Jamal Khashoggi was being politicized."
Saudi state television was also careful to keep viewers inside the repressive kingdom from hearing Biden reiterate the CIA conclusion that the crown prince had ordered the murder of Khashoggi by a Saudi hit squad in Turkey in 2018.
When Biden was asked during a news conference in Jeddah on Friday night how Crown Prince Mohammed had responded to his comments about Khashoggi, Al Arabiya's sister station Al Hadath cut away from its live broadcast so abruptly that its studio anchor and control room seemed to be caught off guard.
After viewers heard Biden begin, "He basically said that he was not personally resp—" the picture jumped back to a startled anchor who took four seconds to start speaking. Then when she did, her microphone was not on.
A C-SPAN clip of the same moment from the news conference shows that what Saudi viewers nearly heard Biden say was: "He basically said that he was not personally responsible for it. I indicated that I thought he was."
Earlier on Friday, Biden was confronted with images of Shireen Abu Akleh at a news conference in Bethlehem, West Bank; her colleagues in the press corps had reserved a seat for a photograph of the renowned Palestinian American journalist, and several wore T-shirts with a drawing of her face above the words "Justice for Shireen."
In a letter to the White House last week, Abu Akleh's family asked Biden to meet with them during his trip to the region and expressed their anguish that the US seems unwilling to press Israel to open a credible criminal investigation into her killing. Instead, the family has been invited to Washington by Secretary of State Anthony Blinken.
At the news conference in Bethlehem, standing alongside Palestinian President Mahmoud Abbas, Biden called Abu Akleh's death a loss for the US as well and promised to "insist on a full and transparent accounting of her death."
His sincerity, in the eyes of many critics, was undermined, however, by his inability to pronounce Abu Akleh's last name correctly.
Biden to Saudi Arabia: Sure, Kill Our Reporters
On his trip to the Middle East, Joe Biden's efforts to paper over nominal allies' atrocities against Americans sends a message of impunity.
Palestinians hold banners and pictures of Shireen Abu Akleh
Murtaza Hussain / The Intercept
(July 17 202s) — President Joe Biden's trip to the Middle East is taking him to two countries whose governments are killers of American journalists.
On an international tour designed to improve tense relationships with two nominal allies, Biden met with Mohammed bin Salman, the authoritarian crown prince of Saudi Arabia, and Israeli Prime Minister Yair Lapid.
Bin Salman was judged by the CIA to have ordered the infamous murder of Washington Post columnist Jamal Khashoggi, a US permanent resident, in 2018 after the prince became enraged over Khashoggi's criticisms. More recently, Israeli soldiers killed Al Jazeera journalist and American citizen Shireen Abu Akhleh in a shooting in the West Bank that investigative journalists have said bore the signs of a targeted killing by Israeli forces.
Despite the evidence that these governments killed these journalists, Biden will not be reading anyone the riot act. Instead, the subtle message of Biden's trip is one of impunity and shared conspiracy.
Biden claimed that his trip represents a continued commitment to upholding American values and interests, yet his administration has done nothing to hold those responsible for the murders of Khashoggi and Abu Akhleh to account. The purpose of this trip is rather to solidify the bonds of friendship between the governments of the US, Israel, and Saudi Arabia while sweeping unpleasant subjects like dead journalists under the rug.
None of it is particularly surprising: It'd be inane at this point to merely say that the US is hypocritical when it comes to human rights issues. The new dynamic at play today is that other countries notice these double standards and resist obvious moral blackmail.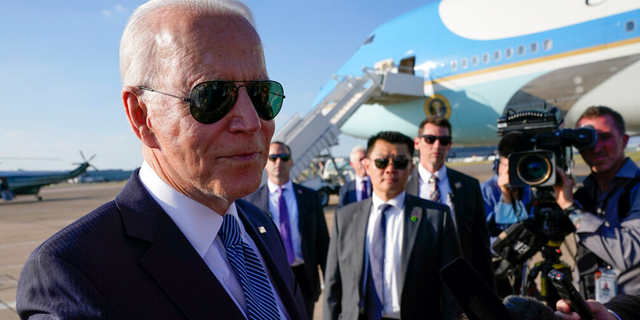 Model of Impunity
As a candidate, Biden won praise for vowing to make Saudi Arabia a "pariah" for the outrageous crime of murdering a journalist at a major US news publication. It was perhaps understandable that once in power he calculated that the relationship with oil-producing Saudi Arabia was too important to sacrifice for virtue.
By the same token, though, this makes it hard to lecture countries like India with a straight face to stop buying national gas from Russia over Russian human rights abuses in Ukraine. Telling Indians that they must suffer economic pain for principle in a manner that the United States itself will not is simply a nonstarter, and many Indian officials have said so.
The United States' perceived moral reputation, which suffers when exposed by obvious hypocrisy and indulgence of undemocratic client states, is not just a matter of vanity. American soft power is an important force multiplier for getting other states to rally behind US-led causes, including the war in Ukraine.
Being unwilling to ask for accountability in the face of even the most brazen violations of stated American principles, up to and including extreme cases like the murder of US citizens and journalists, makes it hard to convince other countries to join coalitions of the willing based on moral arguments.
There are going to be more crises in the future, and the US would love to rally an alliance of nations of the "free world" against a future threat such as China. American leaders might well win some support by pointing to shared material interests. At this point, however, if there are other countries that sincerely believe that the United States stands on principle against human rights violations, they are engaging in willful self-delusion.
The great strength of the US was once that it was able to sway foreign public opinion simply through the charisma of its public image. An incompetent, morally flexible, and doddering president begging for the support of autocrats and apartheid-administering client states is a sad example of how badly that charisma has faded.
Posted in accordance with Title 17, Section 107, US Code, for noncommercial, educational purposes.