ACTION ALERT: Tell Biden to Lead with Diplomacy, Not Weaponry
Nuclear Annihilation Is Not a 'Strategic Option'
Progressive Hub 
(October 7, 2022) — We're too close to war between two nations with most of the nuclear weapons on Earth. It's time to change course.
The only sane course of action now is a commitment to genuine diplomacy with serious negotiations.
Military escalation could easily spiral out of control to the point of pushing the world to the precipice of nuclear war.
Earnest engagement includes reconsidering NATO expansion and understanding Russian citizens' concerns about the threat of military encirclement
The world demands: Stop the war. Russian troops out now. No military escalation by the West.
ACTION: Click here to email President Biden (It helps to add your own words).
Message to President Joe R. Biden, Jr.
Progressive Hub Petition
I urge you and Secretary Blinken to consider all avenues to de-escalation in the Ukraine crisis. The Ukrainian people are suffering enormously, and the international community must work together to peacefully end Russia's illegal and shameful incursion as quickly as possible.
Earnest engagement also includes reconsidering NATO expansion and understanding Russian citizens' concerns about the threat of military encirclement. Above all else, de-escalation efforts must rely on peaceful overtures, not on increasing threats between two nuclear powers.
We must take seriously the threat of nuclear war and the importance of pushing forward with diplomacy to rid the planet of nuclear weapons and not engage in another Cold War.
More Western power-players are calling for talks with Moscow
Calls for Negotiations Grow as Russia
Threatens the Use of Nuclear Weapons 
Connor Echols / Responsible Statecraft
(October 7, 2022) — After more than seven months of brutal fighting, Ukraine and Russia have never seemed further away from peace.
Russian President Vladimir Putin has attempted to create a fait accompli by illegally annexing huge swathes of eastern Ukraine (parts of which are not under Russian control) and insisting that the territories are no longer up for negotiation. This decision has been met with understandable contempt from Ukrainian leader Volodymyr Zelensky, who issued a decree that ruled out any chances of talks with Putin.
Yet support for peace talks among Western elites seems to have increased in recent days. In an unexpected turn, billionaire lightning rod Elon Musk called for talks and proposed his own peace plan after months of backing Kyiv's war effort to the hilt.
Rep. Ro Khanna (D-Calif.) also publicly backed talks for the first time since the conflict began in February, arguing that Washington must "pursue every avenue of diplomacy to seek an end to the war." And, in an unprecedented move, Pope Francis called directly on both Putin and Zelensky to lay down arms and start talking.
Even mainstream media outlets, which have largely avoided arguments in favor of diplomacy, joined the trend this week. The Washington Post published a piece explicitly advocating for a negotiated peace, and both the Post and the Wall Street Journal published op-eds that called on policymakers to consider the lessons of the Cuban Missile Crisis as the war in Ukraine continues.
One key factor seems to have driven this shift: fear that the war could turn nuclear.
Though such a possibility felt remote a few months ago, many now worry that Putin could use nuclear weapons in response to Ukrainian advances that threaten Russian territory — a slippery term given the recent "annexations." Regardless of what Russia's "territorial integrity" really means, the Russian leader and his aides have now repeatedly said that they will use nukes to protect it, and officials in Washington are increasingly concerned that Moscow is not bluffing.
As journalist Ross Barkan recently noted, Putin's threats should remind the world of the cardinal rule of nuclear policy:
"The cost of underrating the threat of nuclear war is so much greater than the cost of overrating the threat of nuclear war," Barkan wrote in a tweet, adding that the conflict in Ukraine "can drag on for years and kills hundreds of thousands — and maybe far more — if diplomacy is not attempted soon."
In other diplomatic news related to the war in Ukraine:
Demands for Peace Talks Intensify as Biden Says Putin's Threats Risk Nuclear 'Armageddon'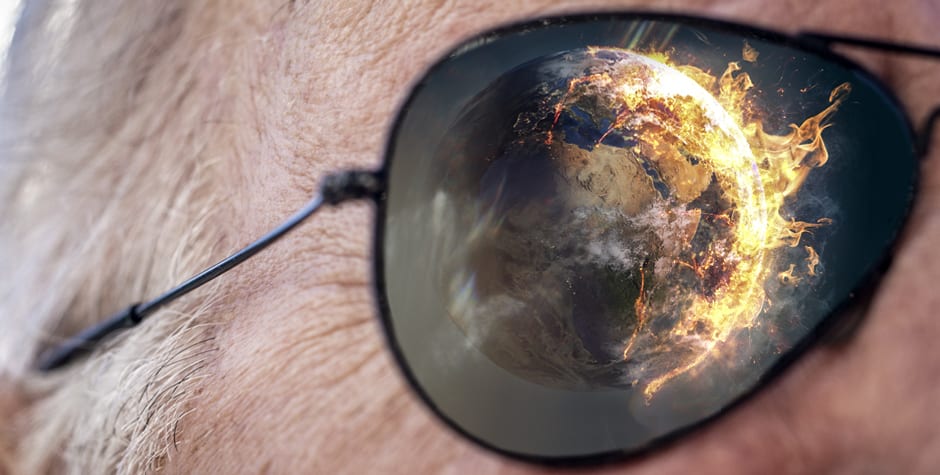 (October 7, 2022) — US President Joe Biden said Thursday that nuclear threats from Russia's leadership have raised the risk of "Armageddon" to its highest level since the Cuban Missile Crisis, prompting urgent calls for the White House to help bring the world back from the brink by actively pursuing a diplomatic end to the war in Ukraine.
During a speech at a fundraiser for the Democratic Senatorial Campaign Committee, Biden said that Russian President Vladimir Putin is "not joking when he talks about the use of tactical nuclear weapons or biological or chemical weapons."
"We must… pursue
every avenue of diplomacy
to seek an end to the war."
"I don't think there is any such a thing as the ability to easily use a tactical nuclear weapon and not end up with Armageddon," Biden continued, echoing the assessment of nuclear experts and nonproliferation campaigners.
The US president's stark warning came weeks after Putin said in a televised address that it is "not a bluff" when he vows to "use all the means at our disposal to protect Russia."
Noting the nuclear capabilities of Western powers, Putin declared that Russia "also has various means of destruction, and for some components more modern than those of the NATO countries."
The US responded with a warning of "catastrophic consequences" for Russia if it uses nuclear weapons in Ukraine, though the White House said earlier this week that it has not yet seen any "indication that Russia is preparing to imminently use nuclear weapons."
Putin's remarks were viewed by anti-nuclear campaigners as his most aggressive to date as Russia's assault on Ukraine drags on and continues to face major setbacks, heightening fears of a sharp escalation in military tactics.
Peace campaigners have warned since the start of Russia's invasion that the longer the war persists, the greater the chance of nuclear catastrophe as the US and other NATO countries pour weaponry into Ukraine, increasing the risk of a direct confrontation between nuclear powers. The US and Russia each have more than a thousand nuclear warheads deployed and ready to fire.
Anti-war groups call on Biden to
urgently pursue a diplomatic "off-ramp"
to avert a nuclear catastrophe
Biden said Thursday that he is still attempting to determine Putin's "off-ramp" in Ukraine, to which the advocacy group Just Foreign Policy responded: "Please tell Secretary of State Antony Blinken and National Security Adviser Jake Sullivan to immediately 'figure out' that 'off-ramp' to this war before we 'end up with Armageddon.'"
Last week, Ukrainian President Volodymyr Zelenskyy formally submitted an application for NATO membership after Putin signed decrees to annex four Ukrainian territories, developments that threatened to put a diplomatic solution further out of reach.
Days later, the Pentagon confirmed it will send up to $625 million worth of additional weaponry to Ukraine as the US faced criticism for failing to mount a serious push for peace talks. In an interview late last month, Blinken confirmed that "there are no talks" ongoing, blaming Russia.
Earlier this week, Zelenskyy signed a decree ruling out negotiations with Russia as long as Putin is president.
Anatol Lieven, director of the Eurasia Program at the Quincy Institute for Responsible Statecraft, criticized the Biden administration's stated position that "negotiations for peace or ceasefire are purely a matter for the Ukrainians."
"That can't be right," Lieven told Jacobin in an interview on Monday. "The United States is massively arming Ukraine, funding Ukraine, and running great risks for the sake of Ukraine — nuclear war, but also if you look at global conditions, the threat of recession, inflation in the US, the threat of really deep recession in Europe, food shortages in parts of the world."
"Of course that gives us a say in trying to bring about a peace settlement," Lieven said.
While calls for a diplomatic solution have been relatively muted in the US Congress, some lawmakers have spoken out in recent days amid growing fears of a nuclear attack.
"Putin launched an unprovoked and unjust war. Standing for Ukraine's territorial sovereignty is just. We must do that," Rep. Ro Khanna (D-CA) tweeted Monday. "We must also pursue every avenue of diplomacy to seek an end to the war. That is not a sign of appeasement, but effective diplomacy and statesmanship to save lives."
Our work is licensed under Creative Commons (CC BY-NC-ND 3.0). Feel free to republish and share widely.